Orica-Scott dominated day two of the Mitchelton Bay Cycling Classic with Amanda Spratt and Michael Hepburn both enjoying solo victories in their respective races. Winning by more than a minute and a half, it was an Orica 1-2-3 in the elite women's event with Spratt's teammates Jenelle Crooks and Annemiek Van Vleuten joining her on the podium.
After the thrilling race Spratt said Portarlington was her favourite Bay Crits course. "I have been trying to win here every year and never have. Finally (I have)," she said. "Every year I come here and say 'this is the year for Portarlington' and it has never happened so I am happy it came together today."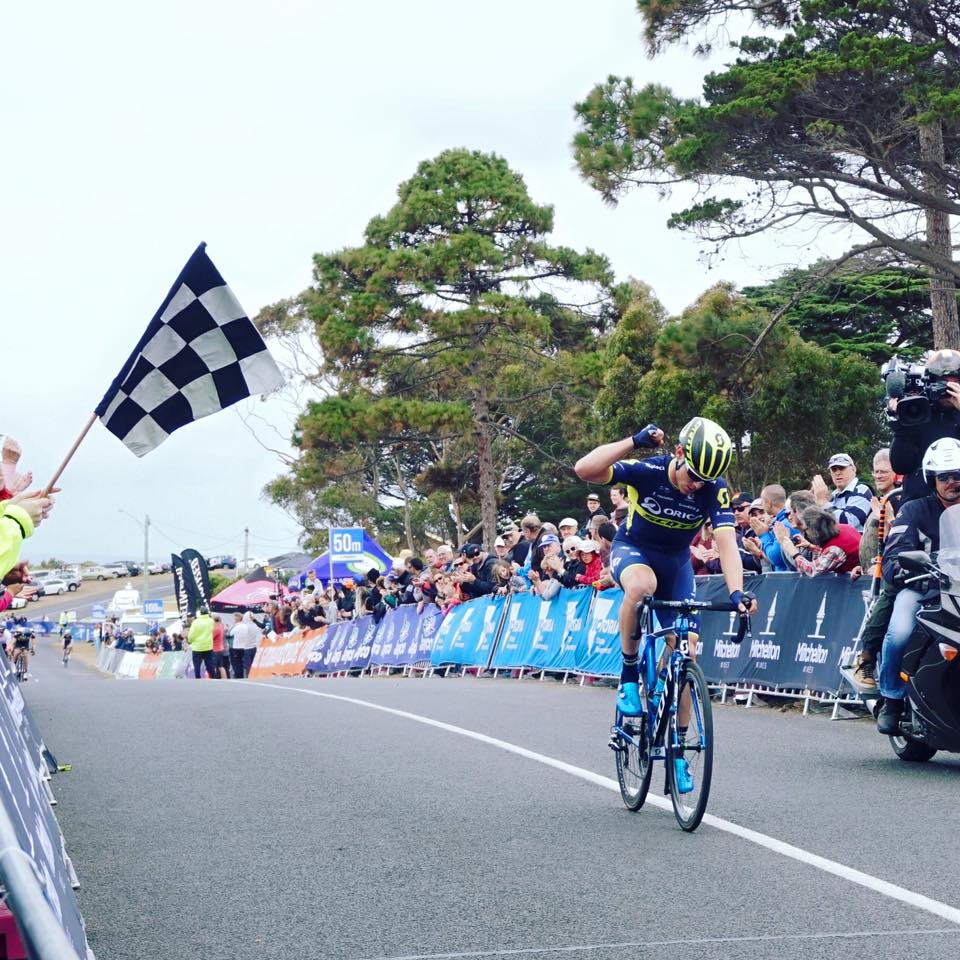 In the elite men's event it was first a two-man break with Robbie Hucker of the VTWO Team and Orica-Scott's Caleb Ewan dominating the latter part of the race. Eventually regrouping, Ewan's teammate Michael Hepburn pushed hard with three laps to go. With a sustained solo attack, Hepburn secured a stunning win finishing 6 seconds ahead of yellow jersey wearer Ian Bibby of Condor JLT with teammate Mathew Gibson placing third.
"The plan today was quite open," Hepburn said. "The opportunity was there for a few guys to go up the road and be aggressive and I'm thankful that I had the form and legs to go on with it."
"I threw a couple of attacks in and couldn't get rid of them (Bibby & Jesse Kerrison) but then I decided to attack through the finish line, which you don't normally do here, but just tried to catch them off guard and I was lucky I got a gap and could go on with it."
The final races of the Mitchelton Bay Classic will be webcast via the SBS Cycling Central Facebook page from 1pm today (Tuesday).