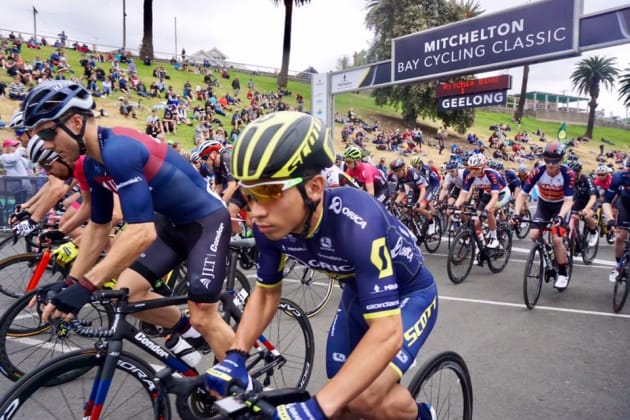 Caleb Ewan's dream of winning a third opening criterium at the Mitchelton Bay Cycling Classic came crashing down as the 22yo Orica-Scott rider hit the deck in the final corner of the iconic race.
UK rider Ian Bibby, from Condor JLT, ultimately won the first event of the three race series. Cameron Bayly of IsoWhey Sports Swiss Wellness won the 'most aggresive rider' jersey after a sustained solo break with many thinking he could take it all the way.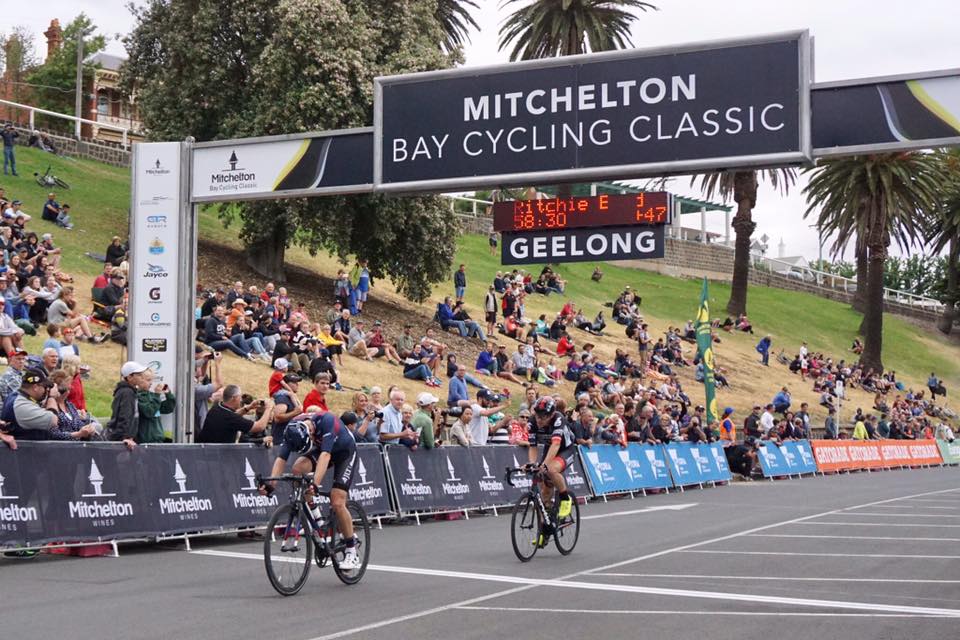 After Bayly was caught with just a handful of laps to go, all eyes were on Caleb Ewan who started his sprint surprisingly early only to crash within site of there line. "I'm not exactly sure what happened," a grazed but uninjured Ewan said.
"I have hit that corner so many times in exactly the same way, if not faster, and haven't had an issue. It's frustrating to be in that position, wanting to deliver for the team who chased all race to support me, and to crash.
There's no major damage, just a bit of skin. There are more days to come, so we will keep trying."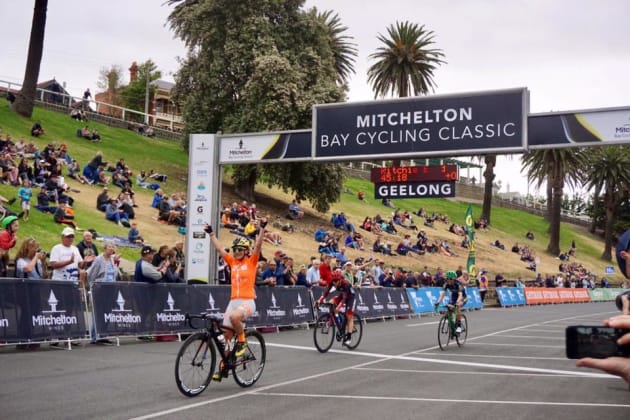 In the elite women's event Valentina Scandolara of ALÉ Cycling finished ahead of Shannon Malseed and Jessica Allen.
Speaking after the race Scandolara said "First of January. First win. Hopefully it will be a good year."
"It was a pretty hard race but with an amazing team like Alé today, it was less difficult," she added. "ORICA did a really hard race, attacking at every moment. I had to make sure to jump on them as soon as possible."
The Mitchelton Bay Cycling Classic continues with coverage streamed live via SBS Cycling Central's Facebook page.