Riders should be extra aware of the presence of potholes with maintenance crews stretched to the limit after record recent rain.
Severe road damage stretches from NSW through to Central Queensland, with NRMA spokesperson Peter Khoury saying he has never seen so many potholes.
He said car wise, the potholes had caused flat tires, burst wheels along with damaged suspension and steering. "In some cases thousands of dollars of damage, because that is how severe the potholes have gotten," he added.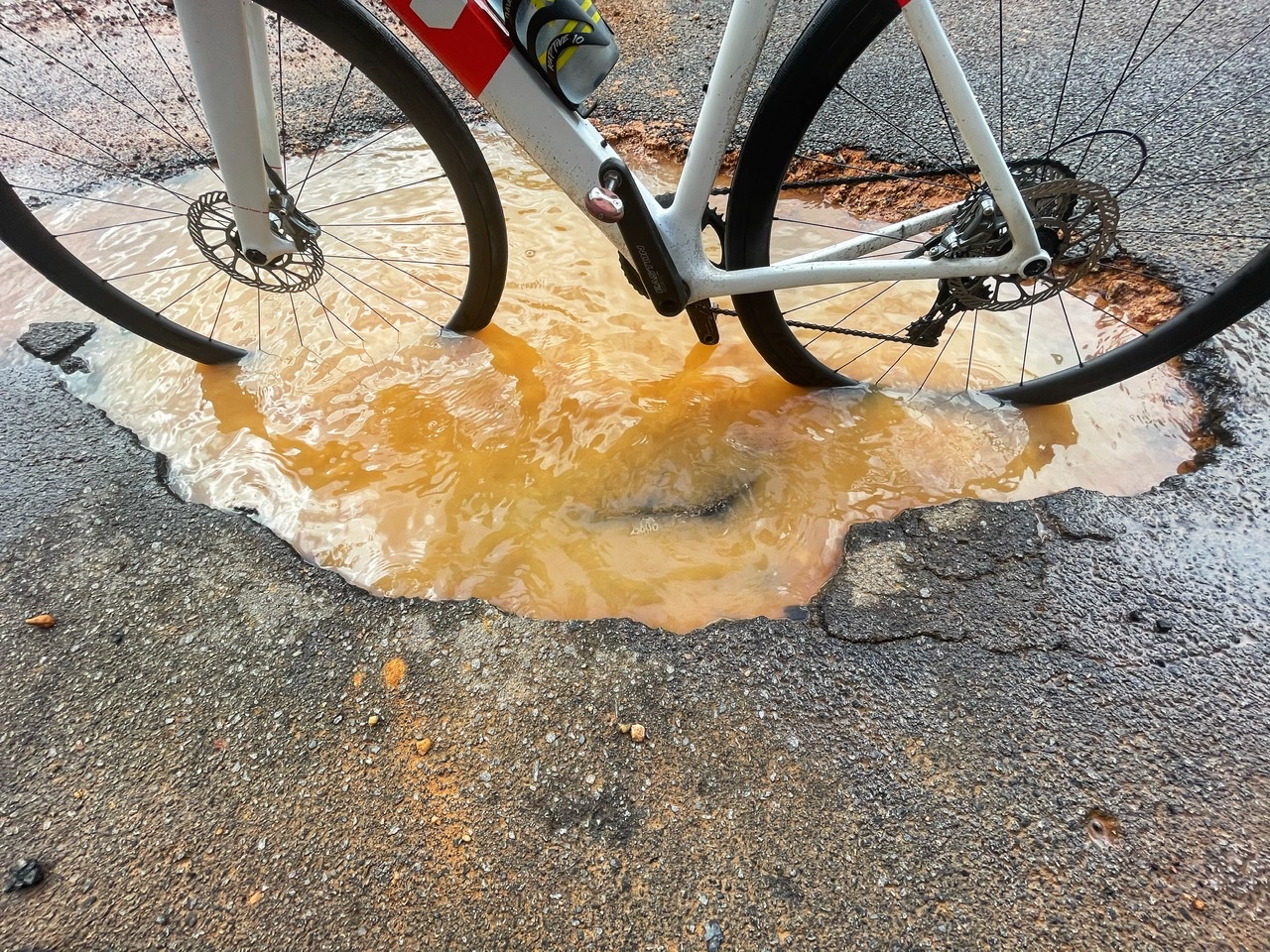 With road crews absolutely inundated with work, Metropolitan Roads Minister Natalie Ward said there would "not be a quick fix", reiterating that road users needed to pay extra attention and use caution.
Far More Serious For Cyclists
Obviously for cyclists the potential outcomes are far more serious, particularly for those riding in bunches.
It will pay to ride with extreme caution this weekend and over coming weeks, particularly in the worst-affected areas such as the NSW South Coast and Sydney metropolitan through to Newcastle, the NSW Far North Coast and South East Queensland.
And the danger is not just from potholes and road damage but the enormous amount of debris on the ground.
Our tips are –
Remain extra vigilant, particularly on quieter National Parks, rural and country roads.
Ride leaders or those on the front shout a loud and clear warning of the hole or debris ahead.
Those in the bunch should repeat & relay the call.
Ride a little slower and further apart, particularly in the worst affected areas.
Watch out for small puddles – many are hiding holes.
You can report potholes in NSW via this online form.
And finally, bunny hop your way out of trouble if it's safer to do so! This helpful video from the team at GCN is great for beginners and a timely refresher for more experienced riders.