The name of the Indian Pacific Wheel Race rider tragically killed when hit by a car near Canberra earlier today has been formally released. He was 35yo Mike Hall.
Mike was one of the biggest names, most-loved characters and competitive athletes in the sport of ultra-endurance cycling.
Late on Friday afternoon event organisers released this heartfelt statement.
"The Indian Pacific Wheel Race join the family, loved ones and friends of Mike Hall in mourning his death. Mike was killed in an incident with a vehicle this morning.
"Our deepest sympathies go to Mike's family and all those who knew him. Mike will be sorely missed," the statement continues.
"Winner of the 2012 World Cycle Race, a two-time winner of the Tour Divide, and 2014 winner of the TransAm Bicycle Race, Mike revelled in the spirit and adventure of ultra-endurance cycling events.
"Mike's efforts in both raising money and the spirits of others were tremendous and he leaves an incredible legacy.
This tragedy is a great loss to the global cycling community.
A tribute ride in Mike's honour is being planned in Sydney for Sunday. More details will be released as soon as practicable."
Kristof's Reaction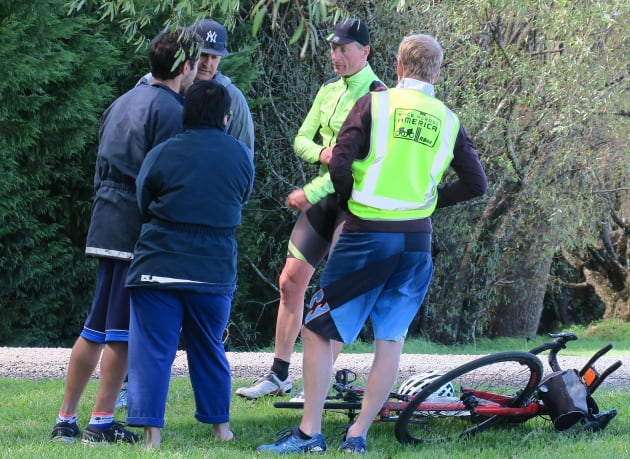 Eventually leaving the scene of the tragedy, IPWR organisers drove towards Moss Vale to inform fellow rider and race leader Kristof Allegaert of the gut-wrenching news.
We spoke to a sombre Kristof, beside the road, as the reality of the situation started to set in.
"It's hard to say this but Mike did things he loves, it's different from working hours," he said, trying to show a grin.
"People are upset, more people than we think. And he was doing – he was making the best of it. It's overwhelming for me, the emotions and everything together," he said. "This is not the way I want to stop in Sydney."
Asked his plans, Kristof said he intended initially spending time alone.
"I will get a reflection about this last week – it was quite heavy," he said.
"I will ride alone, I won't tell people where I go – I will keep that quiet for now – it's a personal ride."
Earlier –
Indian Pacific Wheel Race followers, along with the wider cycling community, are in mourning after a fatal accident involving an event rider south of Canberra today.
Around 9am Friday police made a statement from the scene of the crash on the Monaro Highway. Crash Investigator, Sergeant Meagher, said a male competitor was killed after a collision with a car about 6.25am. "The rider of the push bike died at the scene," he said.
While police and race organisers have not yet released the name of the rider, world-renowned endurance cyclist Mike Hall's race tracker GPS showed a 'stop' message at the scene, and at the same time as the crash.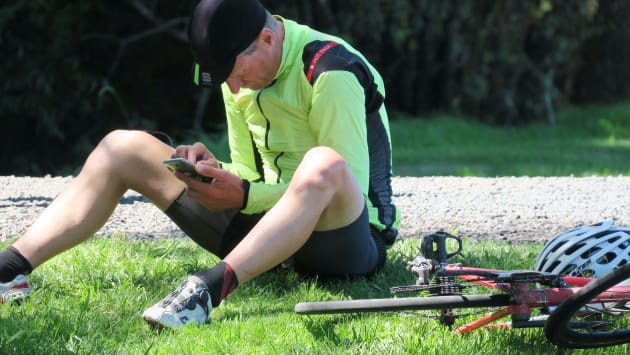 Organisers Cancel Race
Soon after 1pm IPWR organisers issued a statement saying the race had been cancelled with immediate effect.
"Every effort is being made to personally get in contact with riders that remain on the road to inform them of the situation," the statement reads.
"This is a difficult time for everyone involved, along with their families, and their well-being is our primary concern."
Proud supporters of the Indian Pacific Wheel Race, we at Bicycling Australia are completely shattered about the news of the death of Mike Hall We extend our deepest condolences to family, friends, fans and supporters of the rider. We will feature a detailed tribute to Mike Hall over coming days.