Looking out for an unmissable experience that could be the perfect gift? Challenge yourself to ride like the professionals at the FedUni Road National Championship course in Ballarat in the 2019 National
 Gran Fondo bike ride.
On Saturday 5 January 2019, cyclists will have the opportunity to test themselves on the iconic Mt Buninyong circuit in Ballarat, on fully closed roads, riding to fight MS!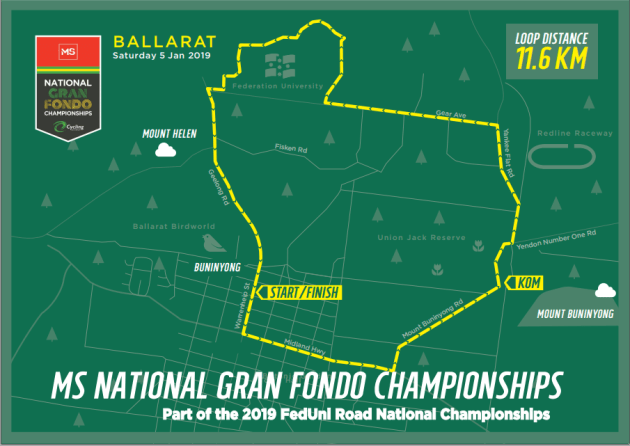 Multiple sclerosis is a chronic and often debilitating disease which attacks the central nervous system (the brain, spinal cord and optic nerves). It is the most common neurological disease in young adults and often attacks people at the time of their lives when they are planning families and building a career.
The money you raise makes a real difference in the lives of people living with multiple sclerosis. Make sure Steven can tackle his next cycling adventure by joining the MS National Fondo, and ride like the professionals to fight MS.
What: MS National Gran Fondo
Where: Ballarat, VIC,
When: 5 January 2019
Details: www.msnationalfondo.org.au