Make-A-Wish Australia have launched a March fundraising challenge that will boost your kilometre count while raising money for critically unwell children.
By joining other riders across Australia, cyclists can help give kids with critical illness greater joy and hope for the future.
The objective is to set a personal challenge to ride 100km, 200km, 700km or the distance of your choice throughout March. Participants will raise funds through kilometres ridden – either out on the roads and trails or indoors on the smart trainer.
Keen? Our tip is to sign up ASAP as the challenge starts on Tuesday next week! You can join with friends, your cycling club or ride solo. And the best part is, you can do it anywhere – on the road, on the mountain, in your living room on Zwift or even at the local spin class.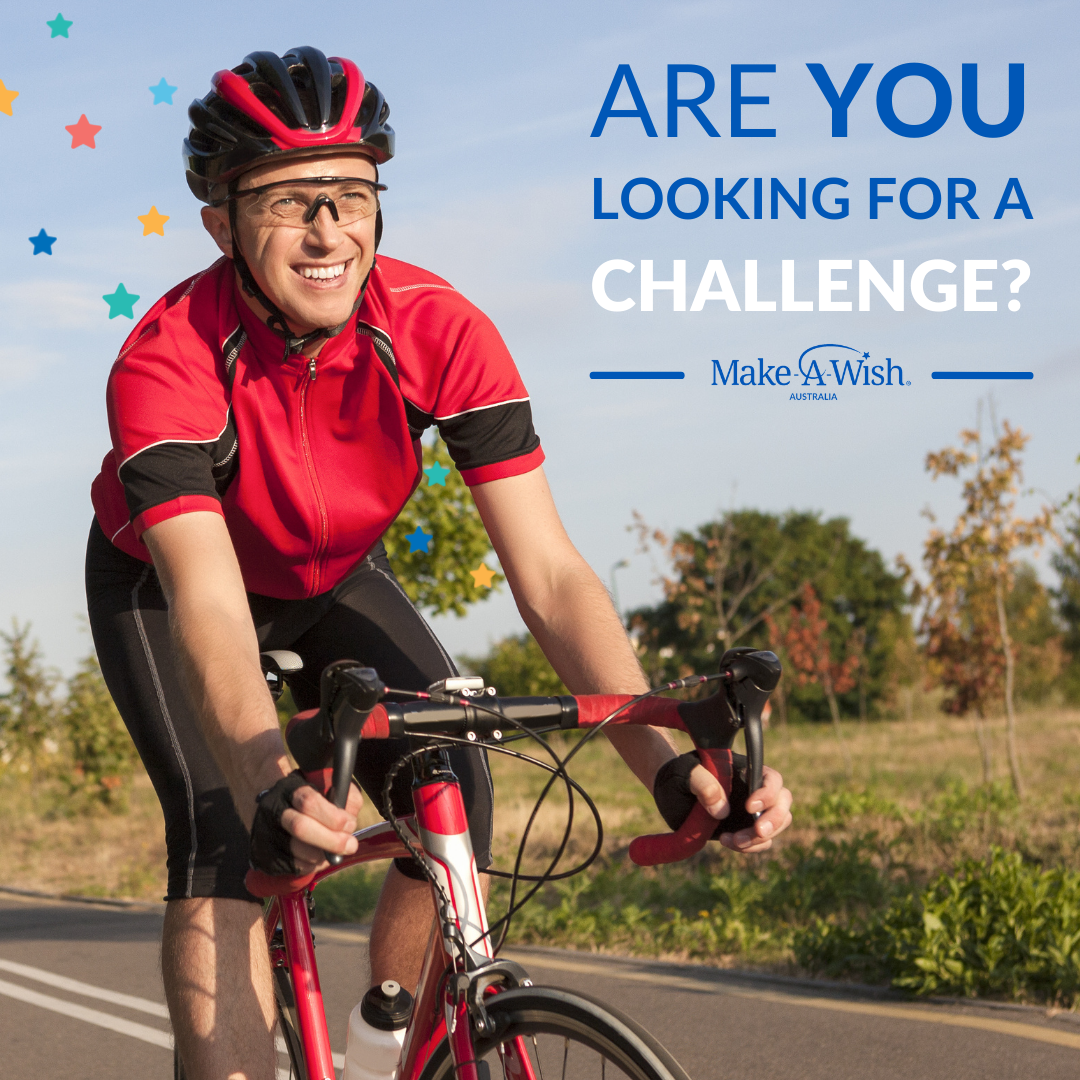 What is it? – www.rideforwishes.com.au
'Ride For Wishes' is an event for anyone up for a challenge to clock some kilometres on their bike and raise funds for critically ill children.
Participants challenge themselves to cycle 20km, 100km, 200km, 700km or their own distance throughout March. Every push of the pedal and every dollar raised makes wishes come true, giving kids with critical illnesses greater joy and hope for the future.
When is it happening?
Riding starts on Tuesday 1 March and finishes on 31 March. Fundraising starts as soon as you register.
Who's It For?
Right now, there are 800 children waiting for their wish. The money raised through Ride For Wishes will help create wishes for these kids in need of the joy and hope a wish can bring.
A wish is not a fleeting gift – each child's Wish Journey is carefully planned and delivered to create a positive, lasting impact.
Wishes are designed to complement a child's medical treatment, working to calm, distract and inspire when they need it most.
When a wish is realised, a child discovers that despite their situation, anything is possible.
Wishes deliver both an immediate boost and long-lasting effect on the lives of sick kids and their families.
Sign up now and get riding from 1 March to 31 March
More at www.rideforwishes.com.au.
Bicycling Australia fully support this wonderful initiative and encourage readers to take the challenge. Every push of the pedals will help make wishes come true.