Bicycling Australia have recently been road testing the latest offering from Fizik, the Tempo Overcurve R5 cycling shoe.
Reviewed in classic and elegant black, the R5 features a single Boa dial on top and a single Velcro fastener up front. The breathable upper is finished in matt while the oversized tongue of the shoe is finished in a gloss back .. stylish indeed!
Slide the R5 on and we found it to offer an incredibly comfortable upper from the outset. The Velcro did help with minor adjustment but, truth be told, for us it was 'set and forget' during testing. The BOA and lacing system provided the high quality, incremental efficiency we've become accustomed to with the lightweight closure system.
Simple Twist To Tension
Tensioning the shoe at either the start of the ride – or a mid-ride or pre-sprint tweak – and you'll feel every bit of the firm yet empowering comfort you'd expect from a high-end shoe.
To the business end and Fizik have based the R5 on a carbon sole to aide direct power transfer, a fact we can't dispute after some serious testing on the roads of West Head north of Sydney. The R5 outsole is in fact made with carbon-reinforced nylon with optimum stiffness for efficient delivery of power through the pedals, and some flex for comfort, while remaining lightweight.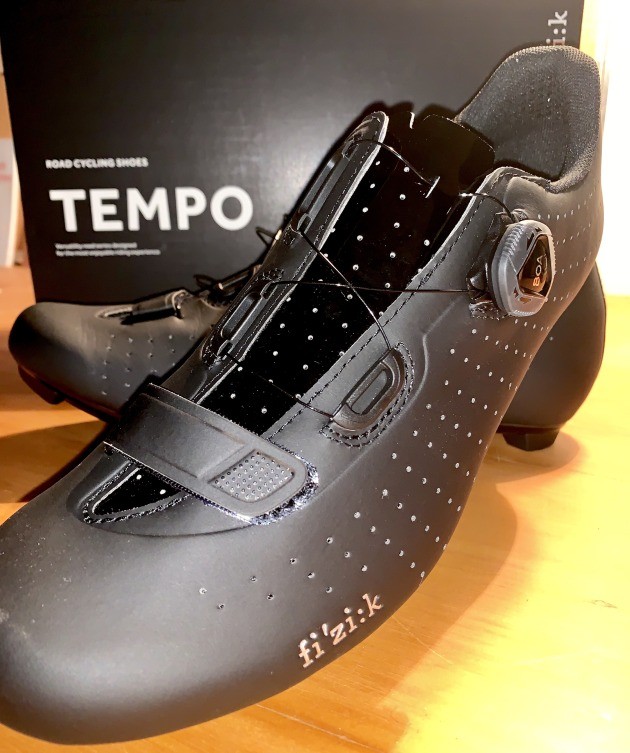 "This is the asymmetrical quick-fit road cycling shoe to suit every rider – featuring the micro-adjustment of a Boa dial," say fizik.
"The new Overcurve closure design features a staggered collar wrapping around the ankle, with a distinctly asymmetrical shape, formed to follow the natural misalignment of the two bony protrusions from either side of the ankle. The Tempo Overcurve R5 shoe's throat curves over the foot from its outer to its inner side."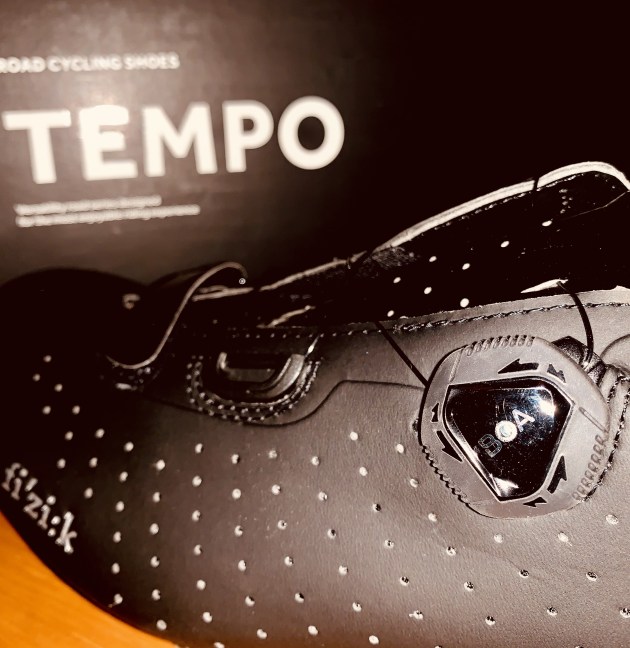 R5 construction & materials
The Tempo Overcurve R5 combines fizik's proven designs, materials and construction techniques with their new 'Overcurve closure design.
Look closely and you'll see the Laser cut perforations (not punched or cut, to avoid danger of snags and rips) aid temperature management for all-year-round riding.
Tempo Overcurve R5 is available in a range of five colorways – including the unmissable fluro options – and a full range of sizes from all good stockists and www.fizik.com
• R5 outsole – carbon reinforced nylon
• Sizes: 36-48 (37 to 47 also in half sizes)
• Colors: Black/Black, White/Black, Black/Yellow Fluo, White/Red, Black/Pink Fluo