The Roubaix name has been around for what seems like forever, certainly longer than any other comfort-oriented platform that comes to mind. For a while the term had some generic meaning, like Esky or Xerox. A 'Roubaix bike'. A bike designed to give a level of protection from rough and dead roads, and place the rider in a relaxed position to maintain greater control when fatigued or for riders that don't want the flat-back racer position.
The best long rides around my home are predominantly on dead road. My personal rides over the years have varied in comfort, most recently I've rolled bikes like the Trek Domane, Giant Defy, Cervelo R3, Specialized Diverge and Scott Solace over my these roads. I really looked forward to riding the Roubaix too, the granddaddy of them all!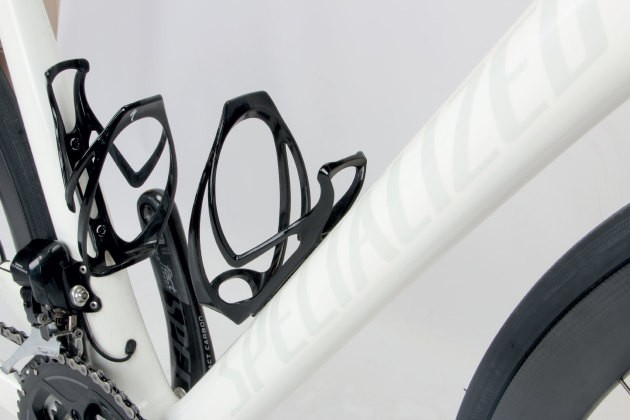 The front triangle of the Roubaix is big and round, and houses a burly tapered steerer fork. The chain stays are far from meek in size. Only the tall headtube and signature Zerts frame inserts give this away as a go-long bike. The response from the Roubaix is firm at the bar and pedals. There's no problem muscling it into a turn or clenching the bars for an out of the saddle surge. The Roubaix is solid from front to rear, a bike that religiously follows its core strength and cross fit program.
The smoothness of the ride falls in a middle ground. It's hard to say whether the Zerts play a part, and same can be said for the funky looking CG-R seatpost, but the Roubaix takes the edge off the buzzy bits of the road without feeling soft. It's not the smoothest feeling machine in it's category but it's also more responsive than the silkier riding competitors. Hence the answer isn't black and white. There's more than enough muscle to get in and have a real crack on the Roubaix, but it will happily go all day too. It's solid enough that bigger riders can jump aboard and not feel like they're riding an undernourished frame, which can't be said of all of the smooth-riders out there, especially so when attacking fast descents and corners.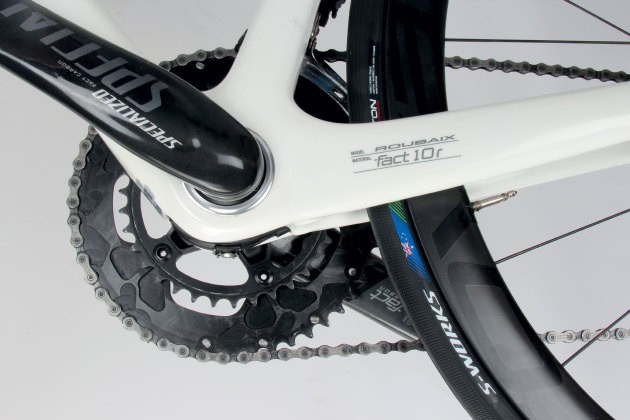 The decision to Roubaix or Tarmac (Specialized's traditional race bike platform) could be a harder one that it seems on paper. The Roubaix has a slightly longer wheelbase (the chainstays are slightly longer) and a taller headtube, the idea being that as you sit higher your weight shifts backwards and hence a longer rear adds stability. I can ride most tall headtube bikes with the stem at the very lowest and end up in the same position, or very close to, as I ride a shorter headtube bike usually (with one or two spacers under the stem). In direct comparison the Roubaix is stable and lacks the really fast and flighty feel of a dedicated race platform, but it rails big turns with casual ease and it certainly doesn't slow you down when you're putting in an effort. Riders that are happy to sacrifice a marginal amount of agility and snap can have a bike that can still deliver the power but can ride all day too. For many, that will be a faster bike.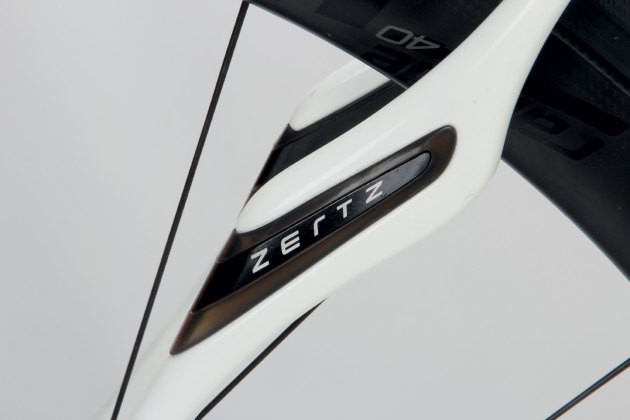 Let's say the Roubaix is ticking the right boxes and we're looking over the range of different models. Our Pro Race Disc UDI2 is a lavish machine! There isn't much here to change, in fact it's hard to think of any meaningful way to improve upon this spec. Disc brakes may still raise some debate, but this Roubaix uses regular quick releases and readily available hub widths (100mm front and 135mm rear), so compatibility is a non-issue. Swapping back to a mechanical shifting bike with rim brakes it was not the shifting that I noticed, but the inferior braking performance. Occasionally I was able to get the front disc to rub slightly when I was out of the saddle, but I didn't feel this was a real detractor.
The disc incarnation of the Roubaix also opens up tyre choice, up to 30mm. Our Specialized S-Works Turbo tyres were light and rolled quickly, but they also punctured frequently and collected plenty of cuts in the tread. We'd have loved to see a 28mm tyre with a more general-purpose casing fitted as standard, as the stock tyres don't fit the smooth riding all rounder personality of the Roubaix. After riding the Specialized Diverge previously, the big tyres make a world of difference beyond any frame feature or carbon layup.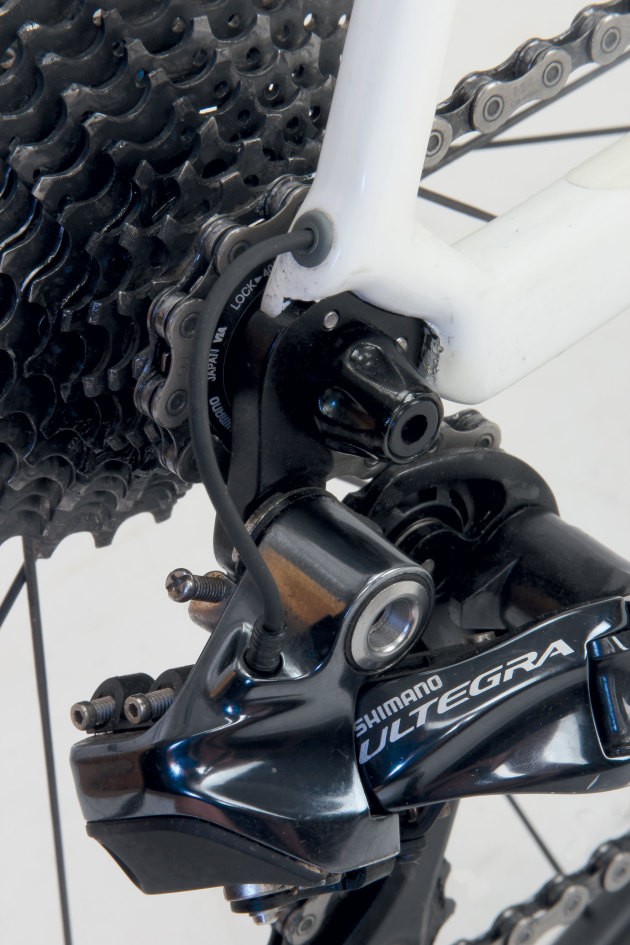 It's worthy to note that the 2016 incarnation of this model costs $1,000 more and features through axle hubs, including a Specialized specific rear. No doubt the stiffness will improve and that front brake rub will likely disappear, but rear wheel options will be restricted. Quick release frames such as our tester are still in the lineup and it's hard to look at our test bike with it's Di2, hydraulic brakes and carbon wheels, and not think that it's damn good option for most riding situations.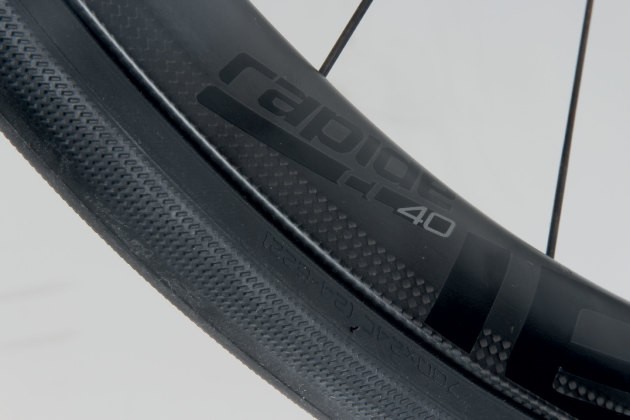 Summing Up
Quality
Specialized's in house components are a big business in themselves. The saddle, wheels and tyres are all top quality, as is the rest of the spec and frame.
Value
The Roubaix has the latest and arguably best performing drivetrain and brakes available, great wheels and an excellent frame. It is a big ticket item and some may feel it's expensive, given that there is still an S-Works level bike above this.
Performance
This is a fence sitter bike. It does it all, with no fuss. There is no obvious place to mark the Roubaix down.
Overall
The spec is dialed and the performance is truly the embodiment of all-rounder. Discs will deter some, as will the relaxed fit. Otherwise, the Roubaix is unlikely to disappoint.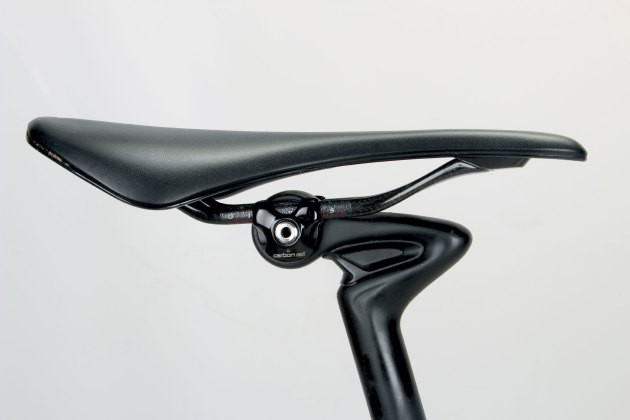 Specifications
Frame: SL4 FACT 10r carbon
Fork: FACT Carbon tapered 1 1/8 to 1 3/8
Stem: Specialized Pro SL alloy
Headset: Cartridge bearing
Handlebars: Specialized Expert alloy, shallow drop
Saddle: Specialized Toupe Expert Gel, carbon rails
Seat Post: Specialized CG-R
Shift Levers: Shimano Ultegra Di2
Brakes: Shimano 785 Hydraullic disc, 140mm rotors
Front Derailluer: Shimano Ultegra Di2
Rear Derailluer: Shimano Ultegra Di2
Cassette: Shimano Ultegra 6800 11-28
Chain: Shimano Ultegra 6800
Crank: Specialized Pro FACT OSBB, 50/34
Bottom Bracket: OSBB
Wheels: Specialized Roval Rapide CL40
Tyres: Specialized Turbo S-Works 24mm
Weight: 8.2kg
Price: $8,999
Distributor: Specialized Australia