He's Australia's most prolific and respected cycling journalist and indeed featured in the very first edition of Bicycling Australia more than 25 years ago. In this fascinating feature Rupert Guinness offers an insight into the world of ultra-endurance adventure cycling.
How did they do this: kilometre after bloody kilometre, day after bloody day …
I am thinking of the 'Overlanders', intrepid solo riders who more than a hundred years ago would set off on their bikes alone into the unknown of Australia. So often I have thought about their dogged persistence, especially since venturing into ultra-distance cycling and bike packing at the inaugural 5,471km Indian Pacific Wheel Race in 2017, from Fremantle in Western Australia to the Opera House in Sydney…an event created to pay homage to the Overlanders.
The route? It is so not direct. It starts at the South Mole Lighthouse in Fremantle and ends at the steps of the Opera House in Sydney.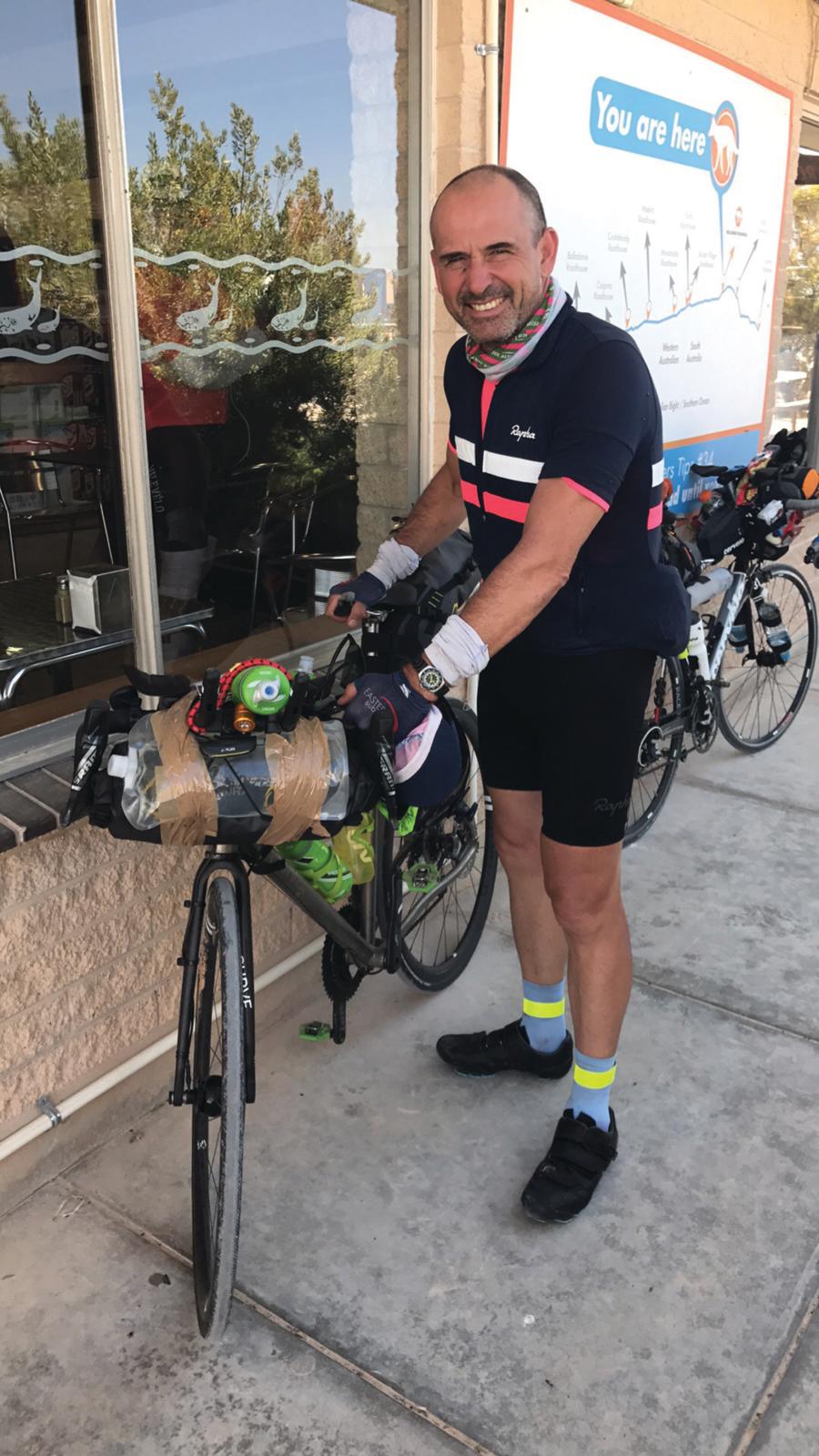 It includes desert plains, hills and mountains, bike lanes and steps; from major towns and cities like Coolgardie, Norseman, Ceduna, Port Augusta, Adelaide, Geelong, Melbourne and Canberra. It is a box set.
As for the Overlanders, their resolve and daring last came to mind as it was fatiguing as rapidly as my body, during one of the hardest days of the recent Versent TourXOz, a 650km off road ride from the Hann River Roadhouse, north of Cairns, to the Tip of Cape York, the northernmost point of Australia – a charity ride created to raise awareness for mental health and funds for the Black Dog Institute.
Long way to the top
It was day four of eight of the tour. We were well into the first of three days on the fabled Telegraph Track, a 350km stretch of mostly deep sanded track in humid, wasp-stricken bushland in a region where one of the greatest Overlanders, Francis Birtles, rode through in 1918 in a 900km ride to the tip of the Cape when conditions were far worse. It was 10 years before a car reached the top of The Cape.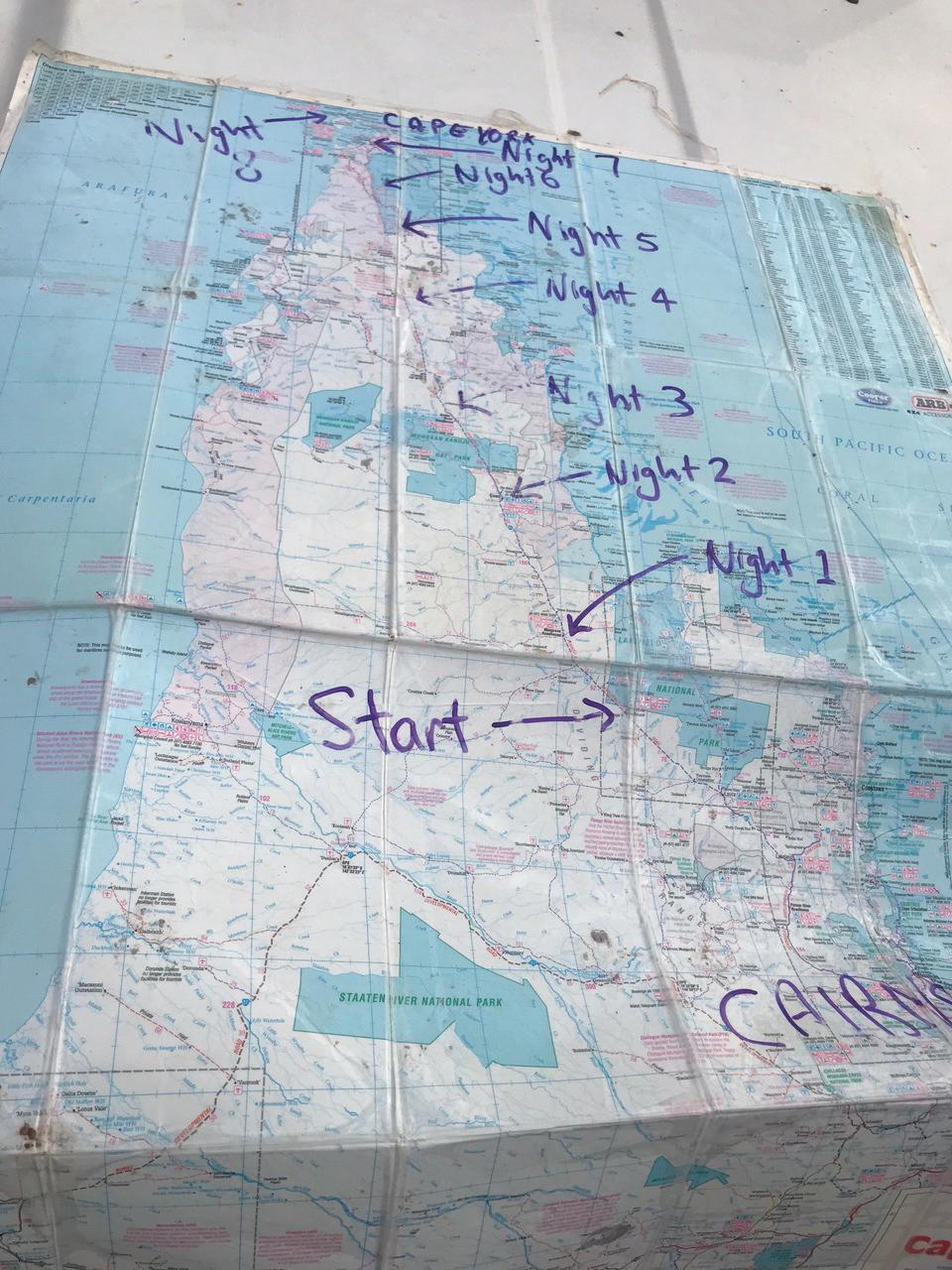 How riders like Birtles, and other Overlanders – especially those before him – were able to push on through such terrain and hot, humid conditions still boggles the mind. As it did when I first rode the IndiPac and was on the Nullarbor Plain, first cycled over in 1896 by Arthur Richardson during his ride from the mining town of Coolgardie in Western Australia to Adelaide that took him 31 days.
It was during this ride that Richardson 
also came up with the idea of cycling the 13,100km around Australia which he later did, from June 5, 1889 to February 4, 1890, following an anti-clockwise route – and at a time when ultra-endurance cycling was kicking off in Australia.
As for myself, while battling headwinds and the heat on the Nullarbor, I only had to look to the vast and barren desert plains to my right and my left – and beyond, to the horizon that was seemingly so out of reach – to imagine what the Overlanders went through. For them, it was experience of far worse proportion than what I was facing, from the conditions and terrain they had to tackle, to the bike and other accessories they had on them to assist.
For the Richardson and his pioneering peers, there was no bitumen to soften the ride, like what I had to cycle on. There were no roadhouses with a motel and dining room for him to aim for. Where they could source water was uncertain. They certainly had no access to the comfort of the Curve 'Belgie Spirit' titanium frame that I was riding. They did not have compact gears, or lightweight carbon deep rimmed rims and tyres, or clip-on bars which not only offer aerodynamic assistance but the pleasure of an alternate position.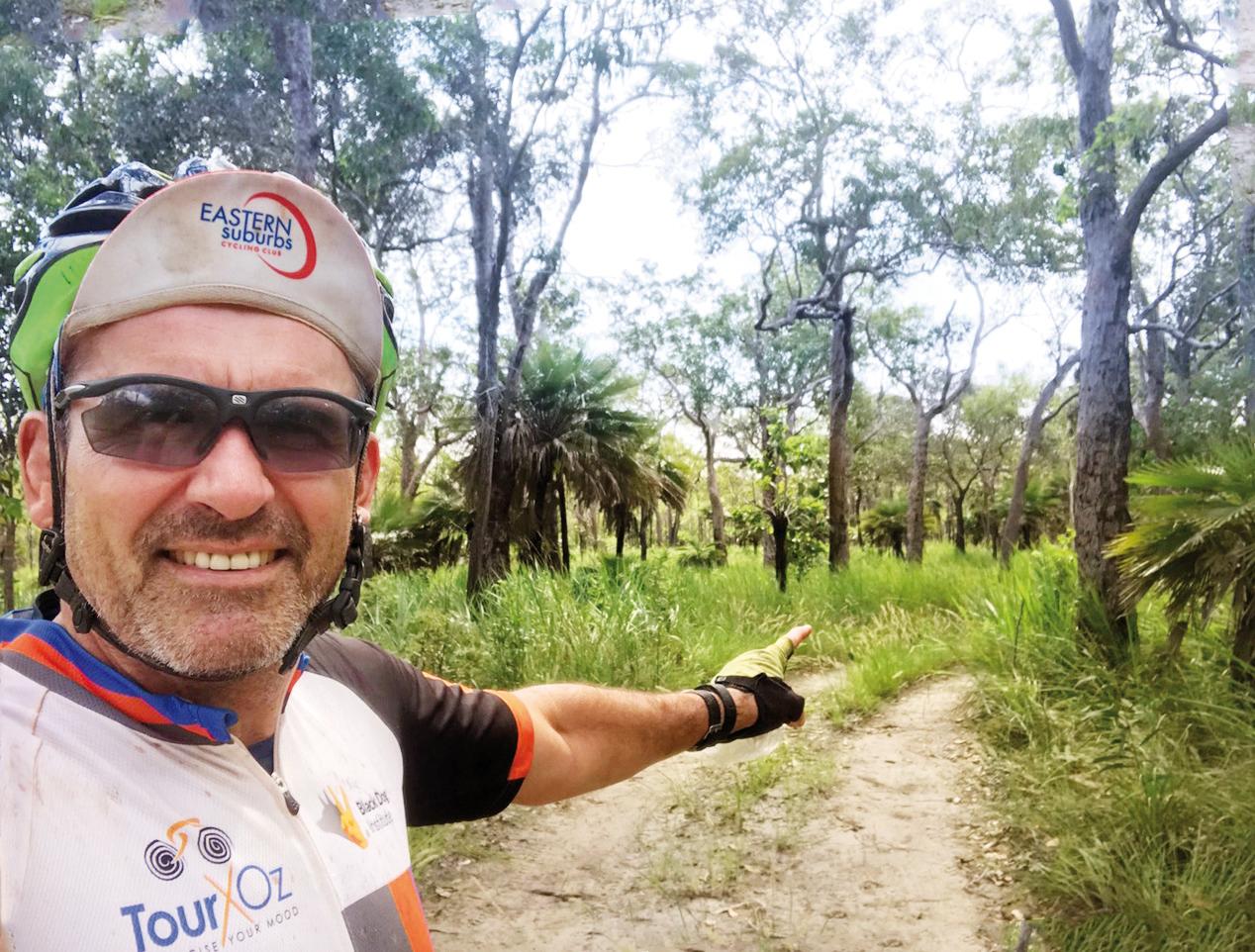 In their day, the Overlanders had only camel pad tracks and the rising or setting sun to guide them, and a daring of mind that could have been seen as insanity, as over time they forged a patchwork of trails that eventually became today's road network. Over the years, their exploits helped to join rural outposts and gold mines with towns, and towns with cities and eventually the west of Australia with the east, and the north with south. Their expeditions helped to unite a nation.
Still, even today in the peak heat of day and a headwind, the mind can paint a harrowing picture in the desert if it is allowed to. It can still help one at least imagine what it might have been like for those original Overlanders, as I discovered in the inaugural 5,471km IndiPac where all entrants were required to ride solo and unsupported with the responsibility for their water, food and sleep theirs; as do other similar events around Australia and the world.
A Race across Australia?
The announcement of the IndiPac in an online advertisement came with some tantalising bait, at least for me. It came in the form of a question posed by the race instigator, Jesse Carlsson, the Australian who won the 2015 Trans Am race 
and was second in the 2013 Tour Divide and was also 'chief instigator' of the Race to the Rock, 
an off-road event to Uluru. Carlsson asked: "Is there the Overlander in you?" Having just written about the Overlanders in my book 'Power of the Pedal – The Story of Australian Cycling,' I was definitely in.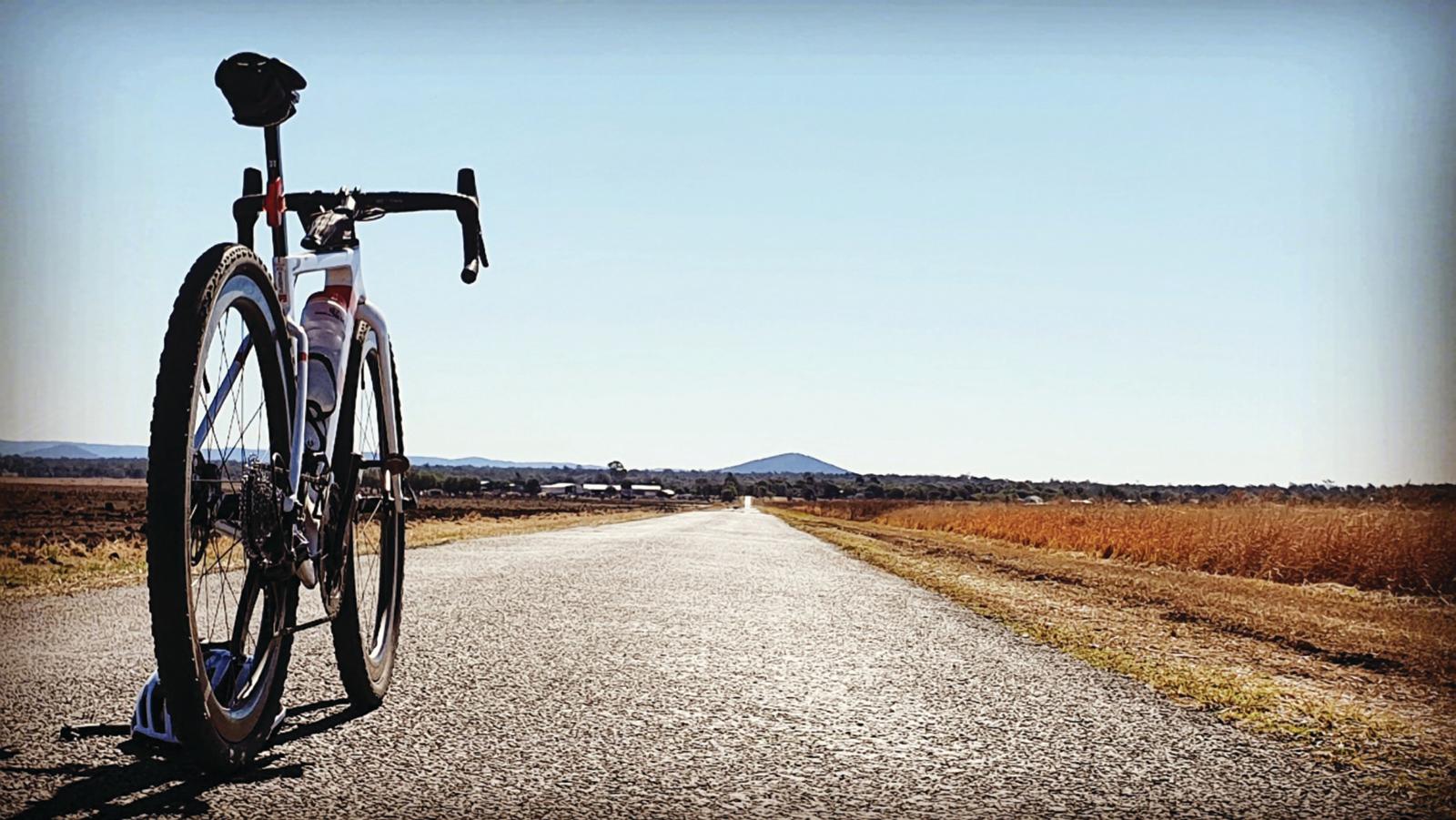 Yes…My first was an experience that ended officially several hours after the tragic death at 6.22am on day 14 (March 31) of Mike Hall.
He was struck by a car south of Canberra when in second place behind Belgian Kristof Allegaert, a big name in ultra-endurance cycling who was nearing Wollongong and the final push to Sydney.
I arrived in Adelaide that morning and learned of Mike's death. After contacting my wife Libby, our shared distress made the call to stop a no-brainer – notwithstanding, there was no right or wrong after the race was cancelled minutes later as to whether one stopped or not.
Yes, I did return to ride (and finish) in 2018 for myriad reasons too, reasons that I have written about in my book Overlander – One Man's Epic Race Across Australia. The most obvious of them was to complete the challenge that I set out to do in 2017, and in respect of what Mike had devoted much of his life to: that being, to encourage others who are willing to experience the adventure of cycling long distance solo and in an unsupported and self-reliant environment.
Notwithstanding the outcome of the Coronial Inquiry in Canberra into Mike's death – nor the findings eventually handed down and sadly left many bereft of closure – I feel that there has been so much gained from the instigation of that first IndiPac. The team's continuation in the last two unofficial iterations is something that I think Mike, would be proud of, likewise that the IndiPac still exists.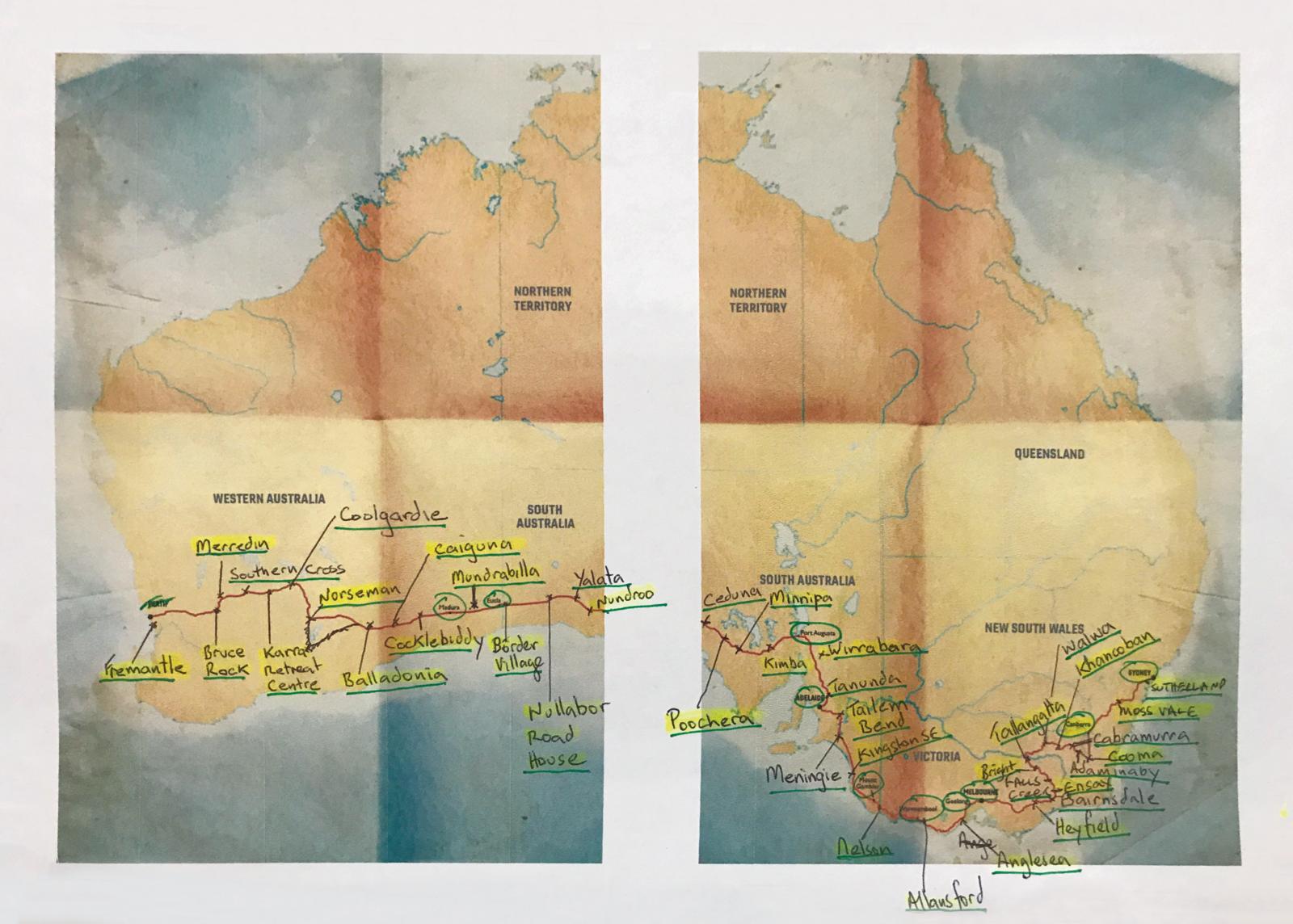 I believe that the IndiPac will continue as it has done since the ill-fated edition; that being, as an event supported by like-minded people who convene at the South Mole Light House one a assigned Sunday in March at 6.22am for a 5,471km ride east to Sydney; and those supporters who follow it as 'Dot Watchers' and come out to cheer or ride riders as they make their way previously set landmarks.
There has been much speculation about the fate of the IndiPac. I believe it should and will remain, for all that it has given to inspire others to try to tap into their sense of adventure, to embrace a challenge they would not contemplate. Yes, the death of Mike Hall did highlight the inherent risk of the event, if not the sport.
When Carlsson 'instigated' the IndiPac, he was not shy about the challenge – he made it clear to me that most starters would not finish, but also of the need to be prepared…like, really prepared. But many lessons have come by the sharing of those who have ridden in the IndiPac.
Much has been learned about planning and preparation for it since, likewise about execution. Add to that the fact that the route is in the public domain and is there for anyone to study and ride any time.
Understanding Indypac
To understand the IndiPac is to understand the nature of bike packing. It is up to the individual's understanding of what a solo, unsupported, self-reliant challenge is. I understand are several interpretations of that. The creation of social media hubs for those who are into it, reveal that they are varied; but ostensibly respected.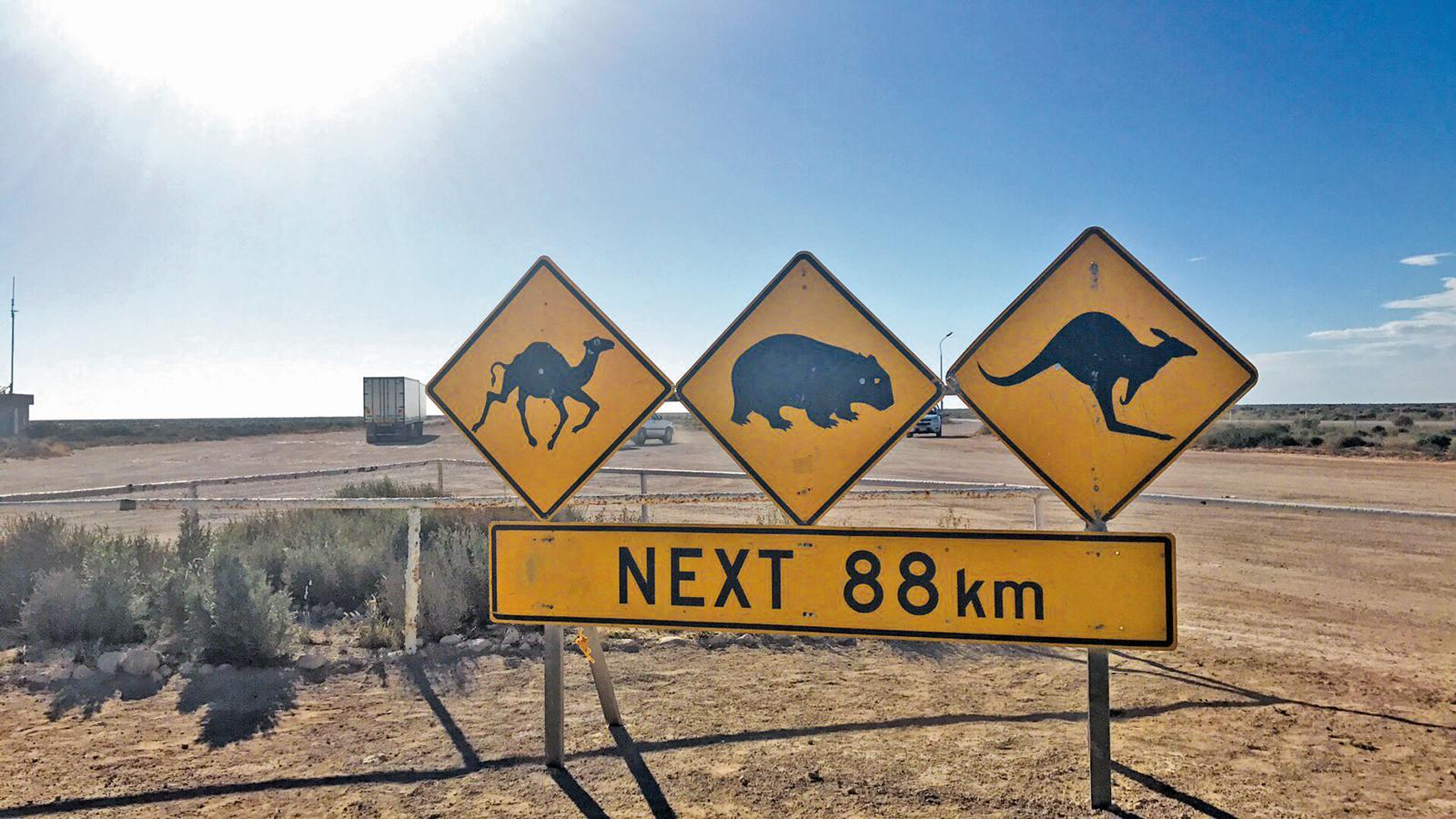 Australia is a prime country for bike packing. While the debate between car versus bike continues, it is worth remembering one area where cyclists – so many of whom drive cars – can force immediate in a bid to minimise potential accidents, is to define where we ride.
This is where Australia's expanse comes in to play. The country has vast areas of remote roads where vehicles rarely pass; whether it be fire trails to assist emergency vehicles gain access roads for logging trucks. Australia still has a litany of historical tracks as followed by the original Overlanders to ride on. There is so much on offer for those who want to get a taste of what they went through, as a physical, psychological and cultural challenge; while later discover so much about Australia one would miss in a car or bus.
It is also vital that anyone who enters such an event understands why. When I ventured into the domain of ultra-distance cycling, it was for many reasons beyond answering the question of whether or not the Overlander was in me, but basically it was about it providing an escape. That being, an escape to rediscover the purity of cycling that can get lost in the world of road racing that, while exciting, can also be dinning for its constant controversy and politics. Add to that, the escape for the mind that wanted to be stripped bare and re-built to better manage a number of issues that have dogged me over the years – from a lacking self-esteem that stemmed from my childhood to the eating disorder, bulimia, that began during my lightweight rowing days where one had to drop down to a weight limit to compete.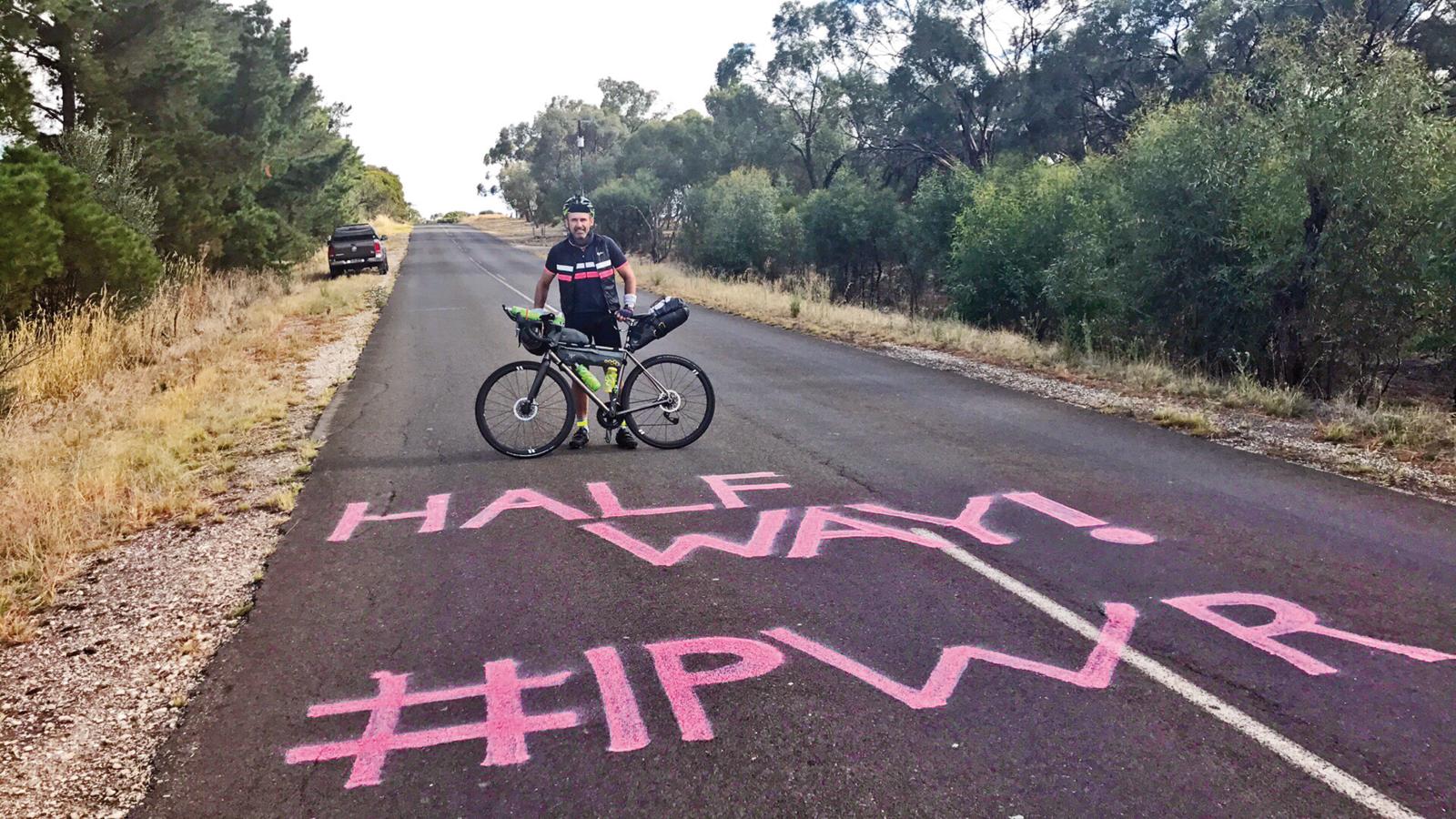 There is also no better way to discover and appreciate a country than to cycle over it. As believes Kristof Allegaert, who wrote in the foreword of my book Overlander – One Man's Epic Race to Cross Australia: it's "fast enough to make progress, yet slow enough to allow you to take in and appreciate the landscape around you."
Everyone has their own reason for loving it and, like myself, other reasons are found along the way which is long in time and distance.
Jesse Carlsson says: "Bikepacking can be a real test of patience." But he also sees 'the escape' in it, saying: "It takes me back to my very first memories of riding a bike, when it represented freedom."
Endurance past & present
This raw, unfiltered experience of cycling has captured the hearts, minds and bodies of so many people since the very dawn of cycling. Ask people about what they love about cycling, and most of them will reflect on their childhood, to the days when they first rode a bike, felt the wind and speed in their hair and pedalled, discovering unseen terrain in the neighbourhood and a sense of independence along the way. Ultra-endurance cycling may take one further, but it still taps right into the purity of those first experiences of "freedom".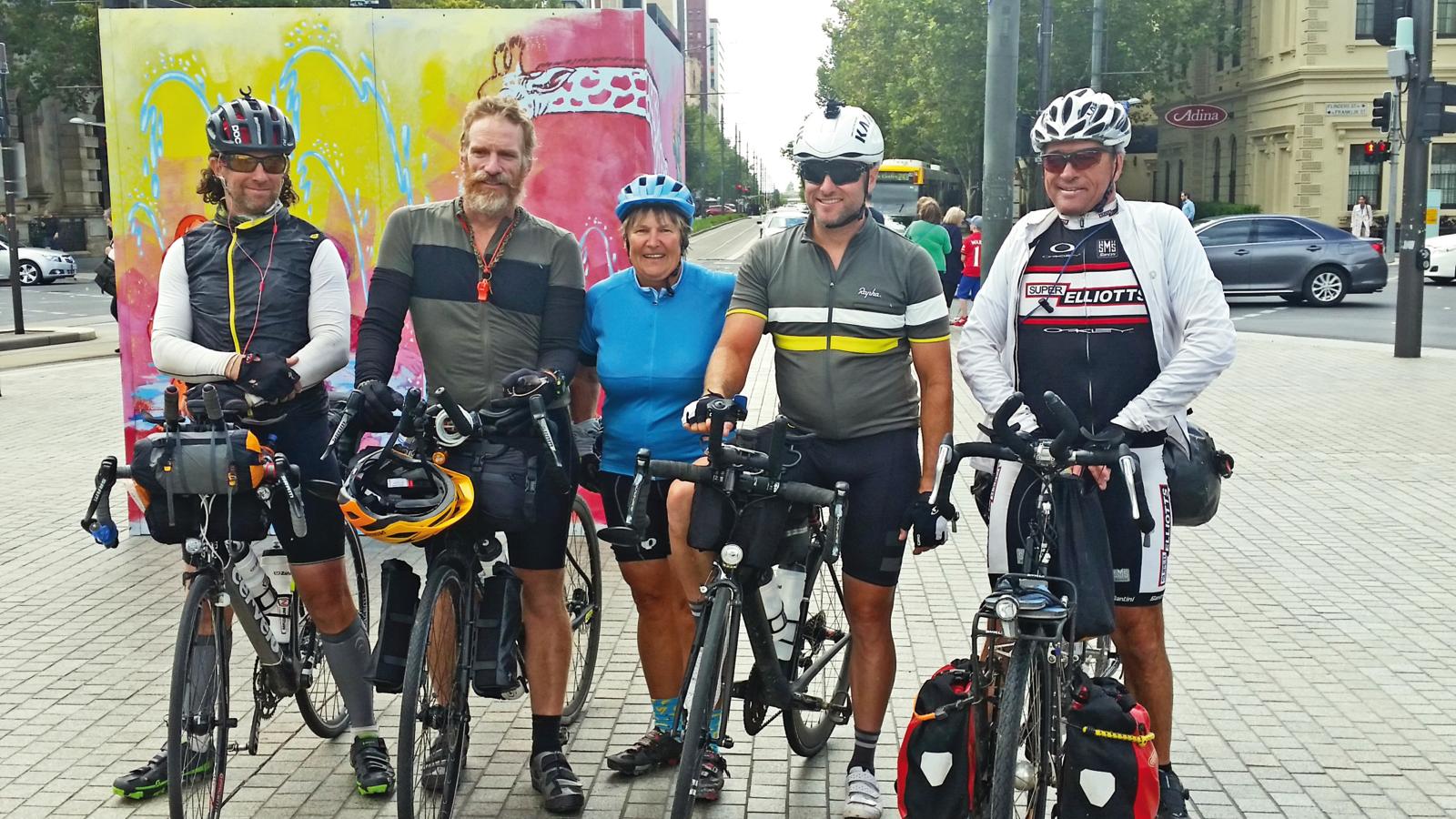 Writing these words on the eve of the 2019 Tour de France in Brussels, I am also reminded how the Tour was very much moulded by the same 'esprit'. The inaugural 1903 Tour attracted 60 entrants, of which just 21 finished. It was 2,428km, broken into six stages averaging over 400km each, and took riders from Paris to Marseille and back, through a rich variety of terrain, climate, and environment.
Riders would start before dawn and ride through day and night, spending 19 hours or more in the saddle at a time to complete the required distances. Much like today's bike packing racers, early Tour riders could not accept any third-party support either. Then, as now, being self-supported was as important as reaching the finish line.
"The early Tours were very similar to the bike packing races, especially in the Touriste Routier (Tourist of the Road) category," said Carlsson, referring to a classification of amateur riders that included bike shop workers, policemen, bricklayers, and teachers.
These riders could not make any established demands and had to fend for themselves for food, washing, accommodation, and mechanical repairs, carrying all they would need with them. In the 1928 Tour, the conditions for the Routiers were so hard that only 11 of the 121 who started manage to reach the finish in Paris. But, as per the IndiPac, they were normal, relatable people, in the midst of an adventure that had captured an entire nation, and it was this that made the race so revered in the hearts of an adoring French public.
"Back then, venturing outside of your home town was rare, and the participants were embarking on a serious adventure," Carlsson said of those Routiers. "They were keen cyclists, looking for an escape from the daily grind; ordinary people doing extraordinary things. "There are a lot of similarities with current bike packing events."