Bicycling Australia have recently been road testing the latest offering from Fizik, the Tempo Overcurve R5 cycling shoe.
Reviewed in classic and elegant black, the R5 features a single BOA dial on top and a single Velcro fastener up front.
The breathable upper is finished in matt while the oversized tongue of the shoe is finished in a gloss back…stylish indeed!
Slide the R5 on and we found it to offer an incredibly comfortable upper from the outset.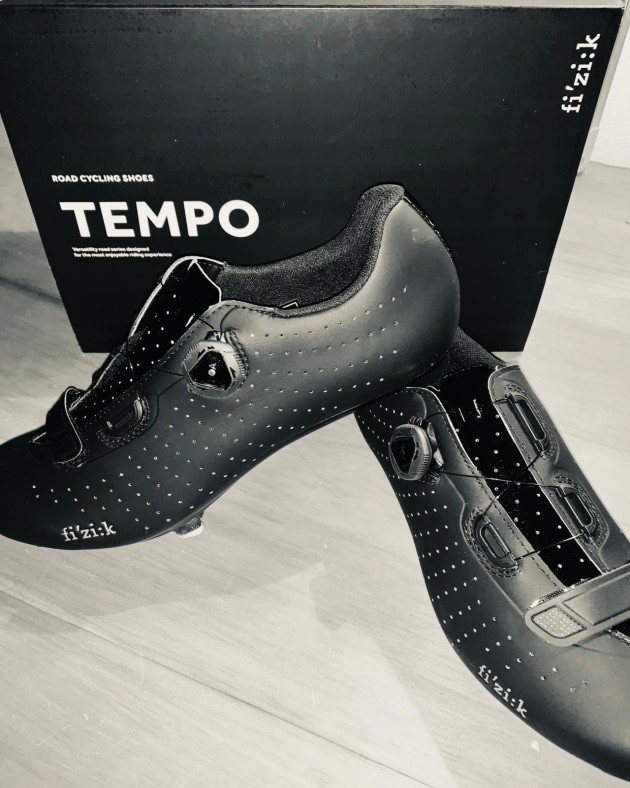 The Velcro did help with minor adjustment but, truth be told, for us it was 'set and forget' during testing. The BOA and lacing system provided the high quality, incremental efficiency we've become accustomed to with the lightweight closure system. Tensioning the shoe at either the start of the ride – or a mid-ride or pre-sprint tweak – and you'll feel the firm yet comfy and efficient fit.
…The BOA and lacing system provided the high quality, incremental efficiency 
we've become accustomed to…
To the business end and Fizik have equipped the R5 with a carbon outer sole to aide direct power transfer, a fact we can't dispute after some serious testing on the roads of West Head north of Sydney.
Fizik describe the design as having an 'asymmetric shape formed to follow the natural misalignment of the two protrusions from either side of the ankle'. The shoe's outsole adds stiffness for greater power transfer while retaining low weight. Fizik claim a weight of 506g for a pair of size 42 shoes.
Fizik say the shoe showcases the versatile new Tempo 
shoe construction with the outsole providing the ideal platform to deliver the all-new Overcurve system.
"A study in ergonomic design, its form follows the natural shape created by the lateral and medial malleoli protrusions on either side of the ankle – the asymmetric shape lends itself to an overlapping curve along and across the rider's foot," 
say Fizik.
"This means a technically superior fit option to rival many others available." 
The Fizik Tempo Overcurve R5 
is available in sizes EU 
36-48 including half sizes.
RRP around $220