Okay, I'm going to say it. There's a problem with Sarah Gigante.
So disarming. So humble. So optimistic. So darn, well, normal. Frankly, it's all-too-easy to be lulled by her infectious smile and never-ending cheeriness, and understate just how prodigiously talented she is as an elite rider of the most sublime calibre.
She's the prototypical 'smiling assassin' and, at the ripe old age of 20, Gigante is already, clearly, the dominant domestic rider of her generation with no less than three senior National Road and Time Trial Championships to her name (and quite possibly a fourth waiting for her this Sunday on the slopes of Mount Buninyong). The first coming in 2019 when she was just 18 years old.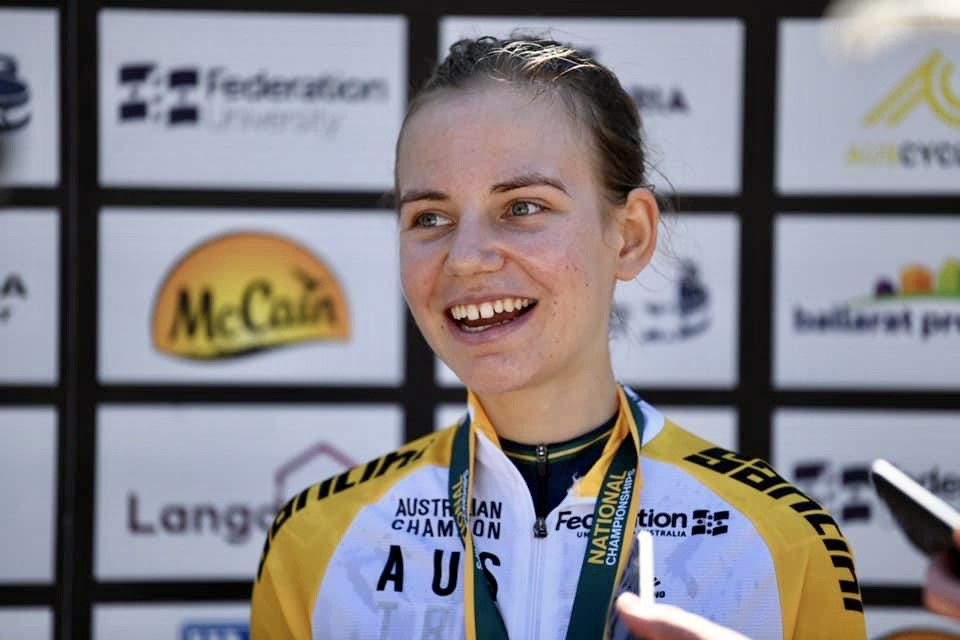 Yet the young Victorian from Brunswick Cycling Club is showing all the signs of being far, far better than just that, despite being yet to race with a UCI World Tour squad.
Throw in her impossibly endearing personality and Sarah Gigante isn't just a once–in–a-generation athlete. She's, quite possibly, once-in-a-lifetime, the likes of which we've rarely – if ever – seen before, certainly not here in Australia.
Just as the Netherlands and Belgium have excitedly embraced MVDP and Remco Evenepoel in recent years, we really need to get on board the Gigante train, Australia. It's time to enjoy the exhilarating ride, because right now we're witnessing something very, very special.
Who knows? It may not come again. If you get the chance to see Sarah race, do it.One day you'll be able to tell your grandkids.