Lazer morph aerodynamics with the latest cooling, ventilation and safety technology in their Bullet 2.0 helmet as Cassie Nancarrow reports.
Aero-optimised bike helmets have always been about balance and compromise, and slowly but surely it seems the lines between the two are coming closer into alignment.

For the past few months I've been training and racing in Lazer's Bullet 2.0 MIPS helmet. Initial findings – it is sleek, looks fast, packs an aero punch and has some innovative features.

Ventilation is often the downfall of an aero helmet. That means more internal heat which typically leads to less output and lower performance. The Bullet 2.0 has a clever 'Airflow' system which allows immediate opening and closing of a front slide vent to allow air in at any time.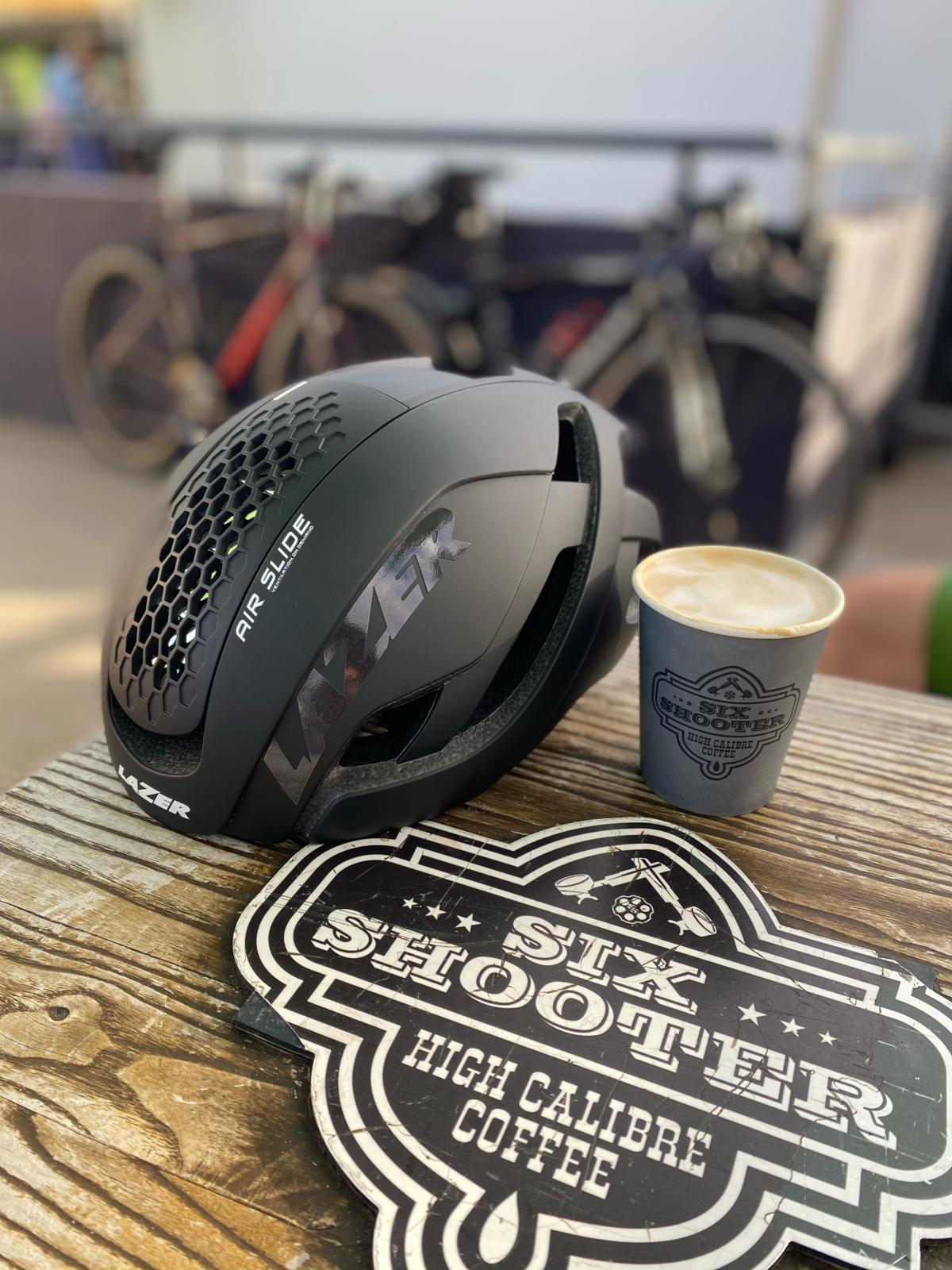 Thick hair under a helmet often causes a lot of heat and the Airslide system mitigated this immediately. I was able to test the effectiveness of this feature during a crit race and also during a morning hills ride and at no time did I ever feel that need to rip the helmet off due to that 'head on fire' feeling.
Aero & Streamlined
The shell is streamlined, looks fast and sits securely on the head. The fit is snug and there is zero movement once you position and adjust. Having a fair amount of thick hair, I have found it can become tangled in the MIPS system.
Fortunately this has not been so with the bullet. The inside structure of the helmet shows thoughtful design and just like the shell is smooth and sleek. The straps are similarly soft and adjustments have proven to be a cinch.
One of the unique features of the Airslide system are the interchangeable slide variations. I tested this helmet with the ventilated option, however, would happily use the aero options to create a completely closed cap during a serious race. The internal airflow channels and rear exhaust vents ensure your melon stays cool with any option you decide to use.
Integrated Visor
Another feature is the included integrated visor. This proved simple to use with the two-point magnet attachment solution. Like many, I've had experience with these integrated visors on other helmets and they are often fraught with the worry of losing the lens mid-race. It's definitely not ideal when you're in an aero position and the visor pops out of the helmet!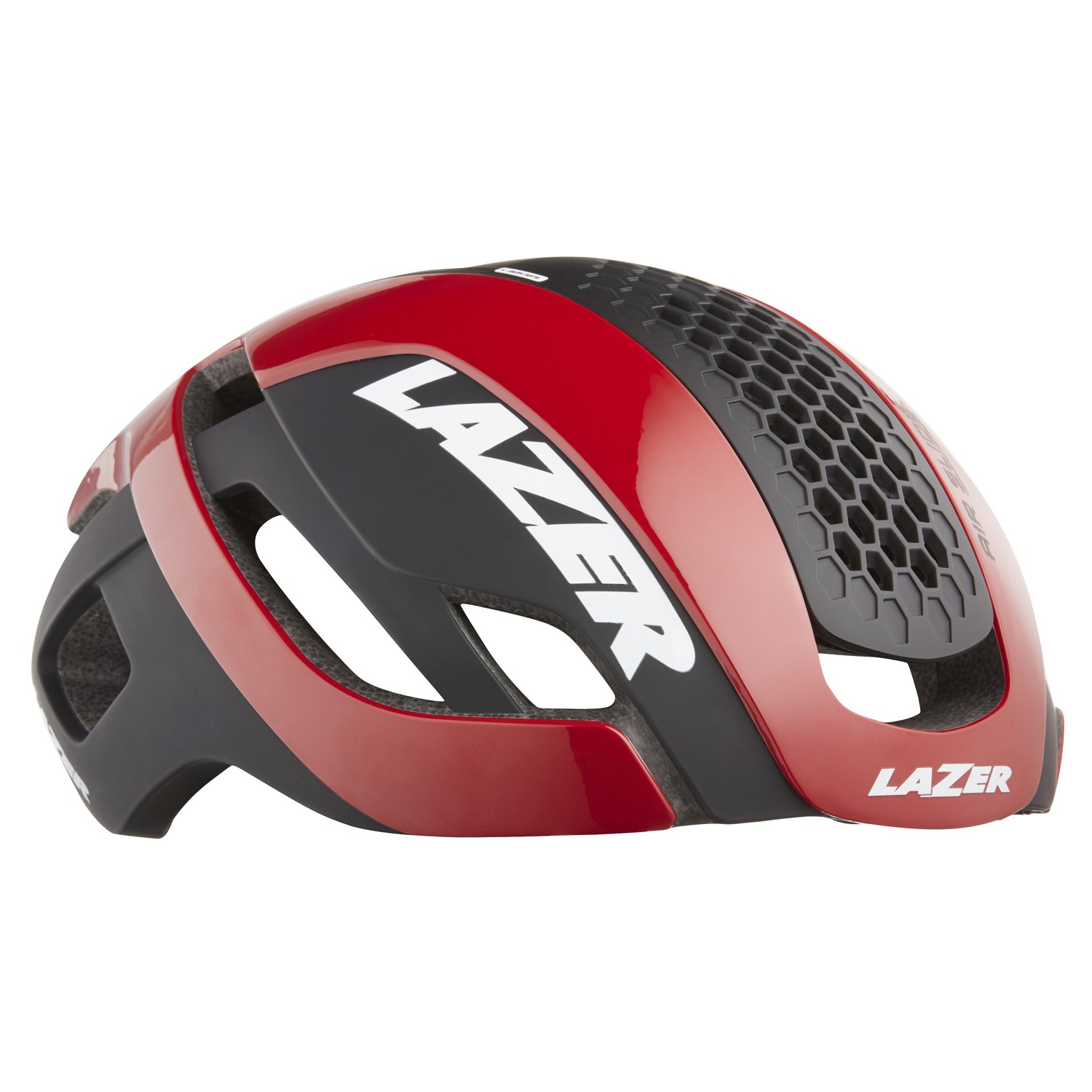 The Bullet visor fits easily and does feel stable. I am still nervous of using the visor in a race and have continued to ride in my trusty 100% eyewear, which may I say, looked slick when coupled with this beautiful lid!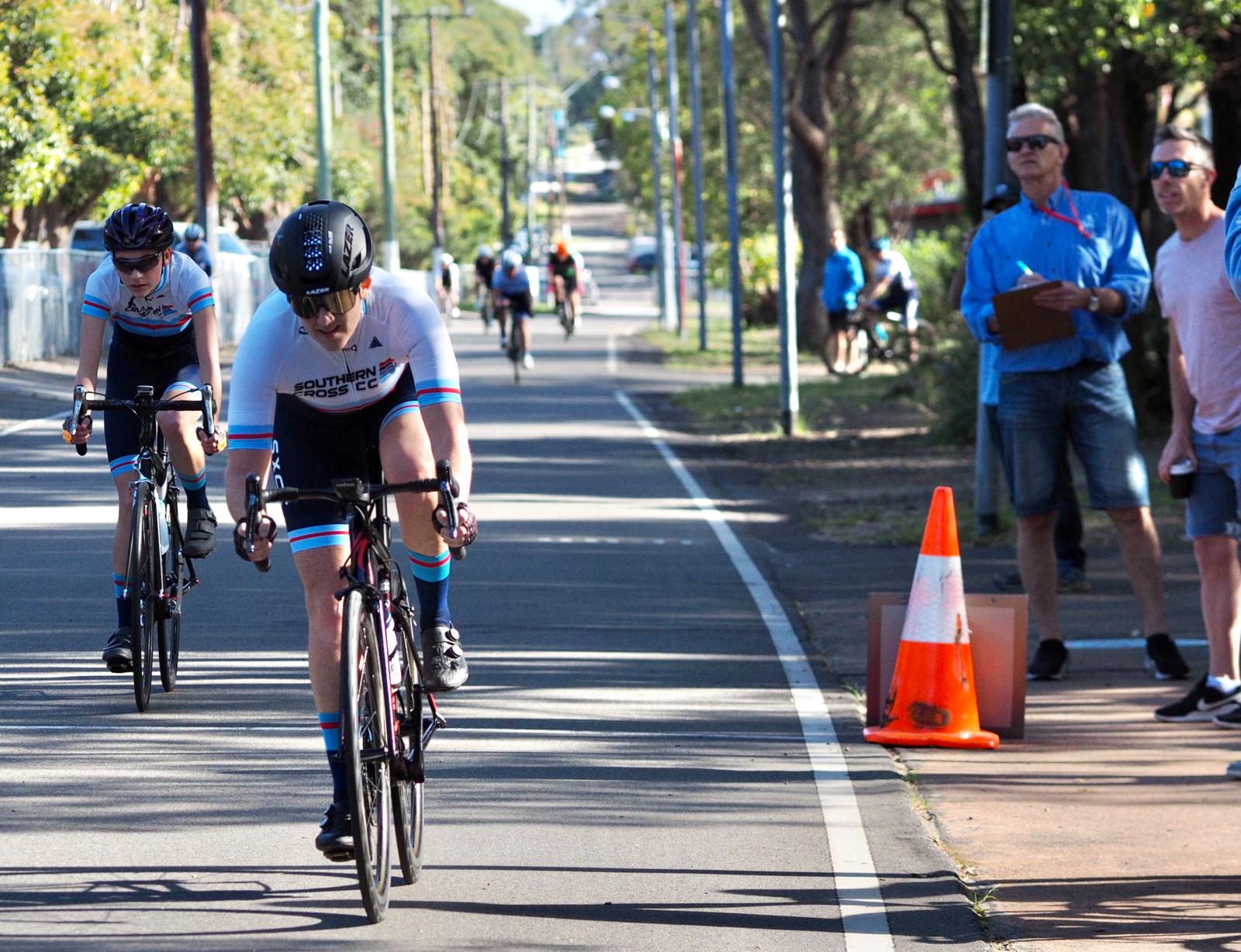 The Bullet has an integrated rear light which highlights the adaptability between race and road helmet. In a sign of continual product evolution and the perpetual technological revolution we find ourselves in, there's also LifeBEAM. This is Inclination Sensor technology which provides HR data and monitors head position.
Overall, I found the helmet to be a sleek looking addition to my race kit, along with being aero, adjustable, providing the ultimate in skull safety with MIPS. Not only does it feature just about every imaginable extra, it is the most comfortable helmet I have ever worn.
More info at www.lazersport.com