Super light. Super compact … Schwalbe's intriguing Aerothan inner tubes were launched in the first half of 2020, and they make for surprisingly interesting reviewing—especially given tubes aren't typically the most exciting piece of kit.
Developed in a five-year collaboration with German chemical giant, BASF, these are very clearly not your everyday tubes. For starters, there's the price-tag: upwards of $50. Per tube.
There's also no rubber—something of a curiosity, given Schwalbe has built its reputation as one of the world's pre-eminent rubber tyre manufacturers.
Instead, Schwalbe's website rather ambiguously trumpets Aerothan as: "the wonder material from the Schwalbe Innovation Hub."
Taking a closer look, it's actually a patented thermoplastic polyurethane compound that's 100% recyclable. The box says each tube (Aerothan Endurance Race 28") tips the scales at a feathery 50 grams.
My home scales say it's even less, just 45 grams. By way of comparison, a standard rubber latex tube of the same size weighs roughly 100-120g while, aside from ultra-light 'race only' models with minimal puncture protection, most lightweight butyl tubes come in around the 75-100g mark.
Taking the Aerothan tubes out of their box, you immediately notice their wafer-thin, translucent construction. They actually feel a little delicate to touch, and the obvious question is: how durable are they? To find out, Schwalbe conducted a battery of puncture, heat and rolling resistance tests which suggest Aerothan actually performs significantly better than butyl and latex (if you're interested, you can see the full results at www.schwalbe.com/aerothan/en).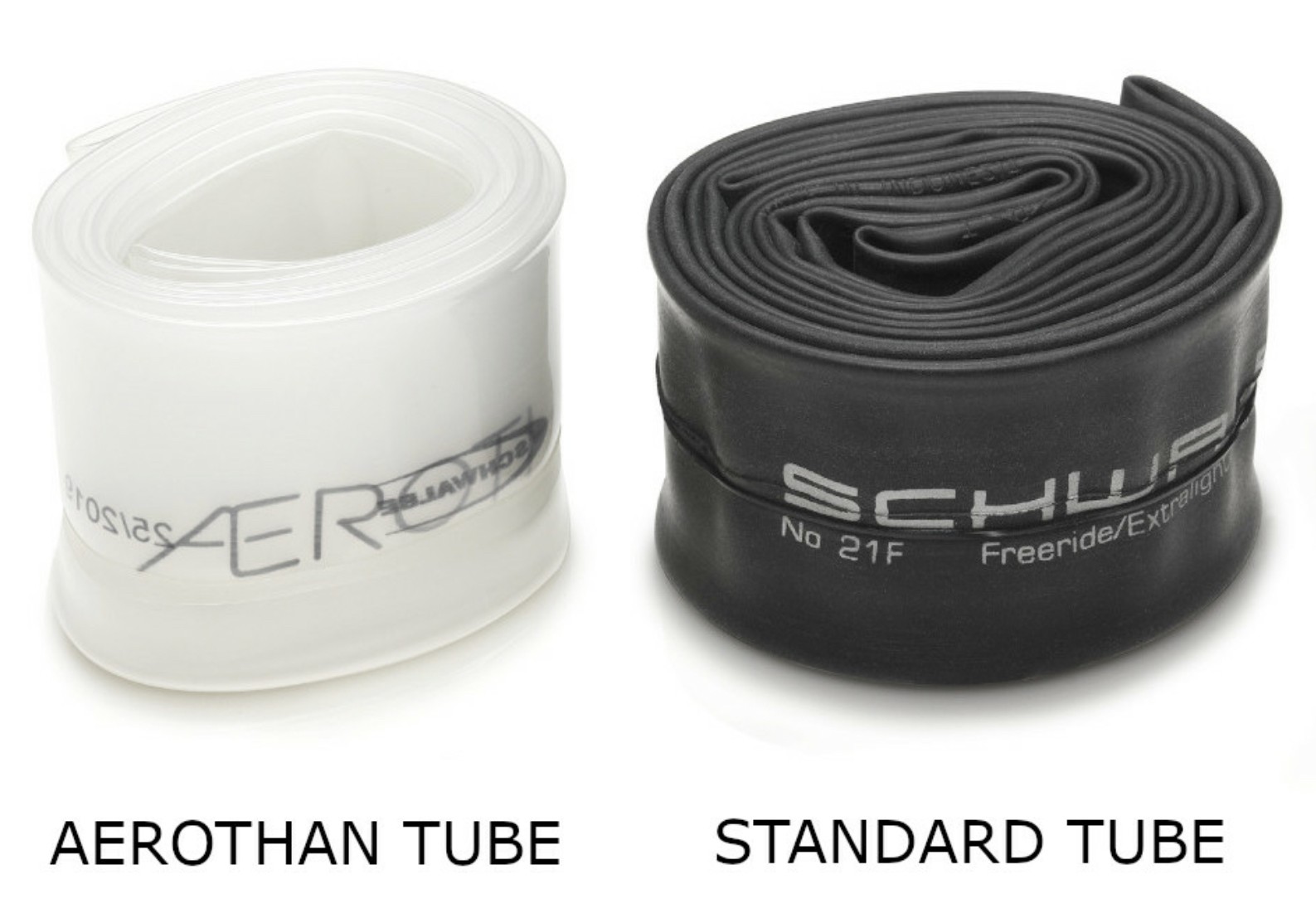 When explaining why, Schwalbe Product Manager Felix Schäfermeier points to Aerothan's high precision laser welding process. "It allows production of extremely flat seams," he says. "This delivers a perfect form fit with the tyre carcass resulting in extremely smooth riding, while also playing an important role for puncture protection. After all, seams are always vulnerable to extreme mechanical stress."
Schäfermeier also points out that when punctures do occur, air will only escape slowly. "If the carcass is cut, the tube will maintain its shape and does not push itself out. For all these reasons, it is much easier to control the bike … and cyclists do not have to worry about sudden air loss."
Of course, only time will tell if this all holds true under extended real-world riding conditions.
The other thing that really struck me about these tubes is their size. They're tiny compared to a standard rubber inner tube—potentially very good news for riders who loathe having to carry bulky spares. In more good news, installing them is also an absolute pleasure.
…Schwalbe say Aerothan's patented laser-welded seams deliver the closest thing to the suppleness of running tubeless…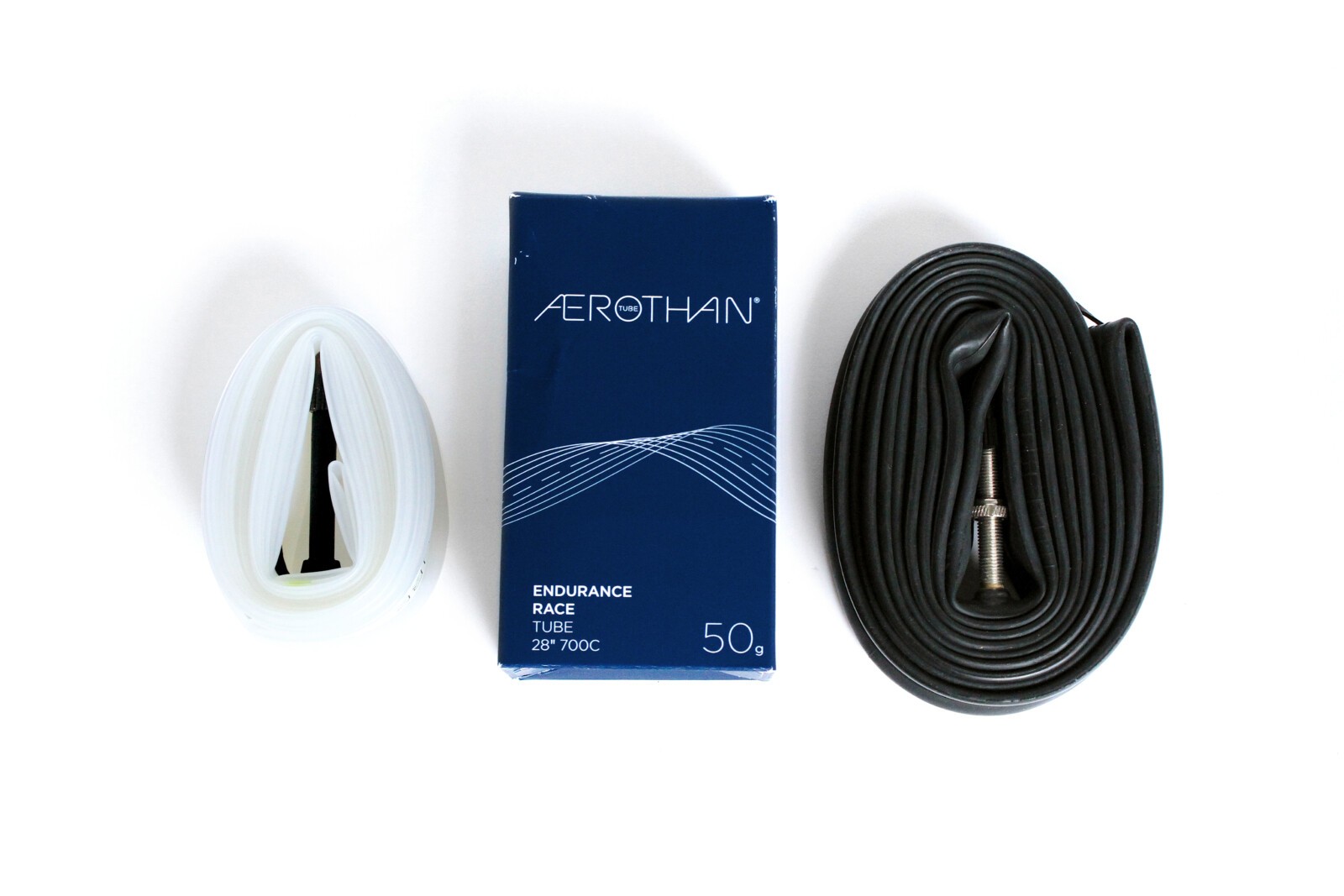 Unlike the grippy surface of most rubber inner tubes that make pinch flats always a possibility, Aerothan has a super slippery 'plastic' finish that's very well-behaved indeed, with the tubes sliding effortlessly into place with very little coaxing.
Their air-holding properties are also excellent. I immediately inflated mine to 100psi and promptly left them in my loungeroom for four days. Result? They lost virtually no pressure at all: a big tick when compared to the porosity of most rubber tubes.
In terms of ride quality, Schwalbe says Aerothan's patented laser-welded seams deliver the closest thing to the suppleness of running tubeless. Having ridden on them for a few weeks, I can confirm the experience is certainly smooth, but in my opinion a true tubeless set-up is still noticeably smoother (albeit heavier).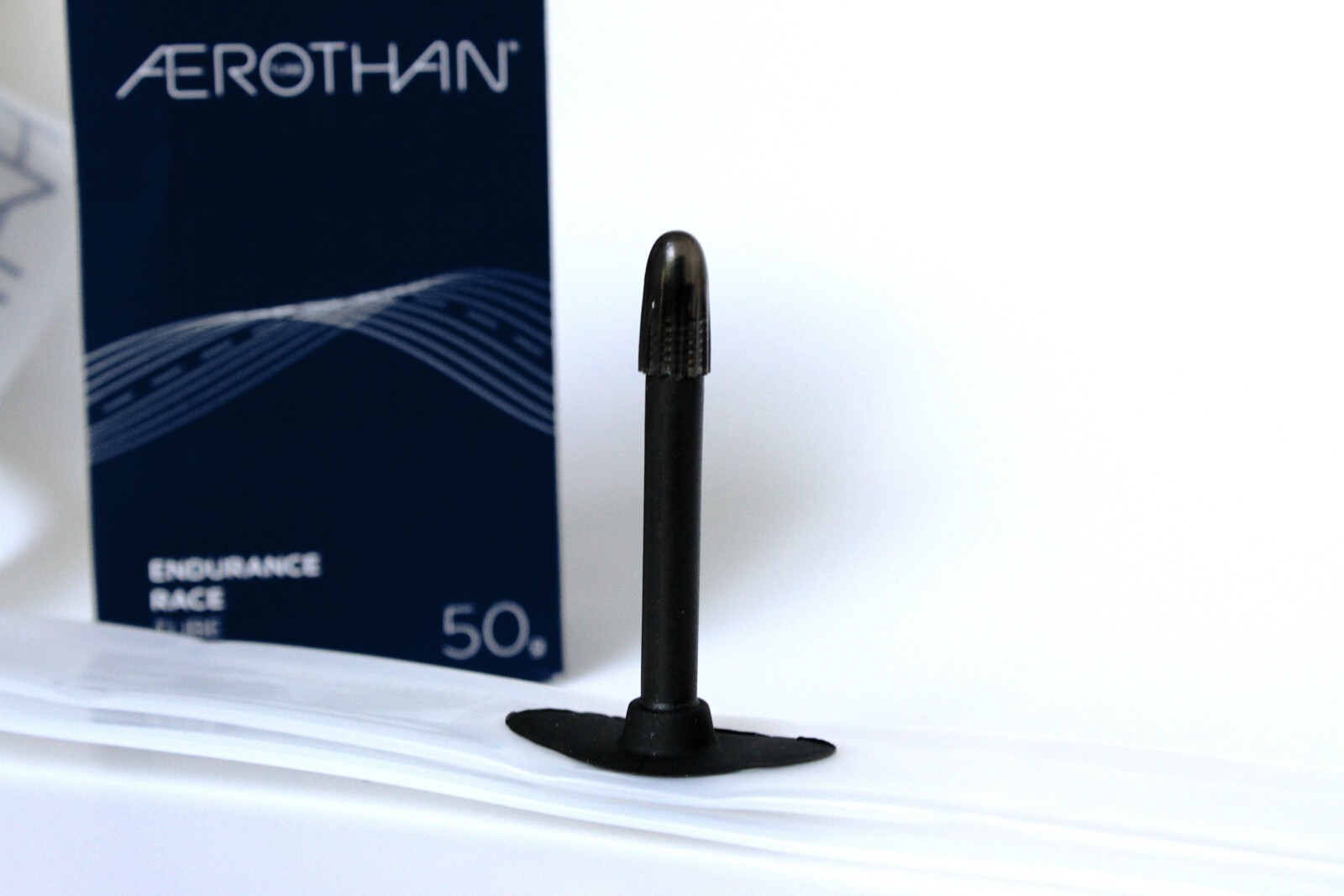 This, coupled with the fact Schwalbe has made it very clear they're still firmly committed to developing their tubeless technology, provides a strong pointer to the core market for Aerothan: serious riders with little interest in switching to tubeless.
There are two little watchouts worth mentioning. Currently, Aerothan tubes are only available with 40mm valves, meaning extenders will be necessary for deeper rims. The valves themselves are also plastic, not metal, so it will be interesting to see how well they hold up over time.
The Verdict
Considerably lighter, smaller and easier to install than a standard rubber inner tube (and light years easier to install than tubeless), Aerothan is arguably the closest you can get to the ride feel of tubeless without actually making the switch. They don't come cheap, but assuming they really are as durable and long-lasting as Schwalbe suggests, they might just be worth every dollar.