Popular Aussie professional Simon Clarke has announced a three-year contract extension with Slipstream Sports, the team recently embroiled in a knife-edge sponsorship crisis. The contract will take the 31yo through to the end of the 2020 season.
Road Captain for Cannonade-Drapac at the 2017 Tour de France & La Vuelta, Clarke and teammates will race in 'Team EF Education First-Drapac (powered by) Cannondale' kit for 2018 – EF being the US-based global education company that threw Slipstream a sponsorship lifeline earlier this month.
"I re-signed with this team because I've really found my niche here in Slipstream," Simon Clarke said.
"I think it's really important to find your spot in a WorldTour team, and knowing that I've carved out a place for myself here, there was always motivation to stay."
Back From The Brink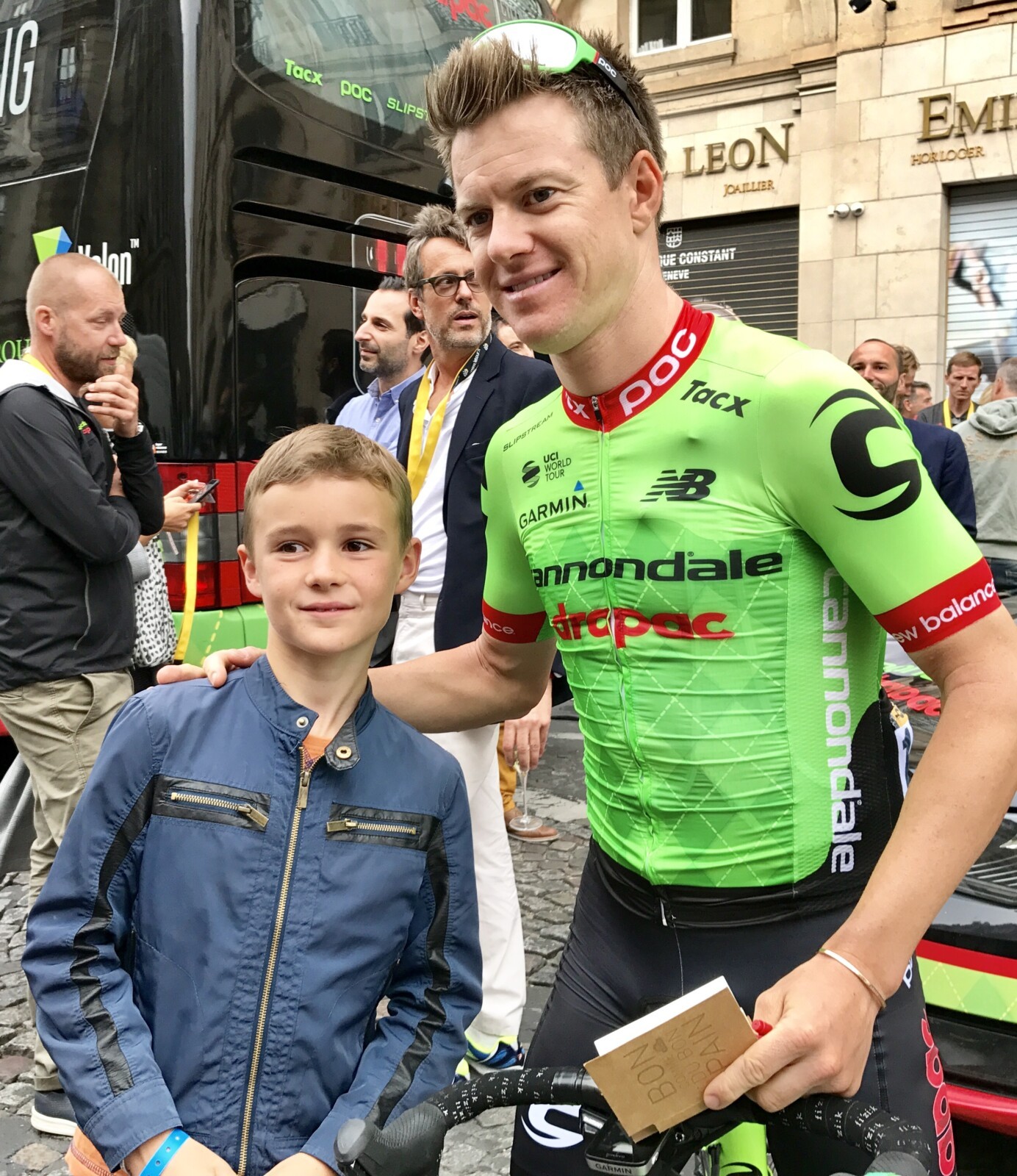 With dark clouds hanging over the team just a few short weeks ago, and the very real threat of the well-established and talented up and coming riders having to look elsewhere to ride, Clarke is thrilled with the new sponsor's long-term commitment to Slipstream.
"I wanted to lock-in a longer contract that showed my dedication to the team and its vision for the future alongside my own," Clarke said.
"(This will) allow me to put a real effort into helping the younger guys that are coming into this team next year."
"When I look at this team, I see so much potential. I truly believe that if I can make the guys more united, if I can help the group ride more cohesively as a team, I can help us all fulfil our potential."
Simon Clarke Video Interview
As Cannonade-Drapac Road Captain at this year's Tour de France, Simon Clarke played a crucial support role in assisting Rigoberto Uran finish 2nd overall to Chris Froome. Bicycling Australia spoke with Simon Clarke shortly after the podium presentation in Paris and here's what he had to say.
https://youtu.be/jJJWFvmuWnA