"Vanlife in a bike magazine?" you may ask. Absolutely! Nothing compliments #bikelife quite like #vanlife, as we discover here.
It has certainly been one of the big hashtags of the past few years and a quick check of Instagram shows it is still going strong. Yes, it's #vanlife.
Enough of the hashtag, the simple fact is this: vans and bikes go together like cold ice cream on hot apple pie. Sure, both are fantastic on their own. But put the two together and a whole new world opens up.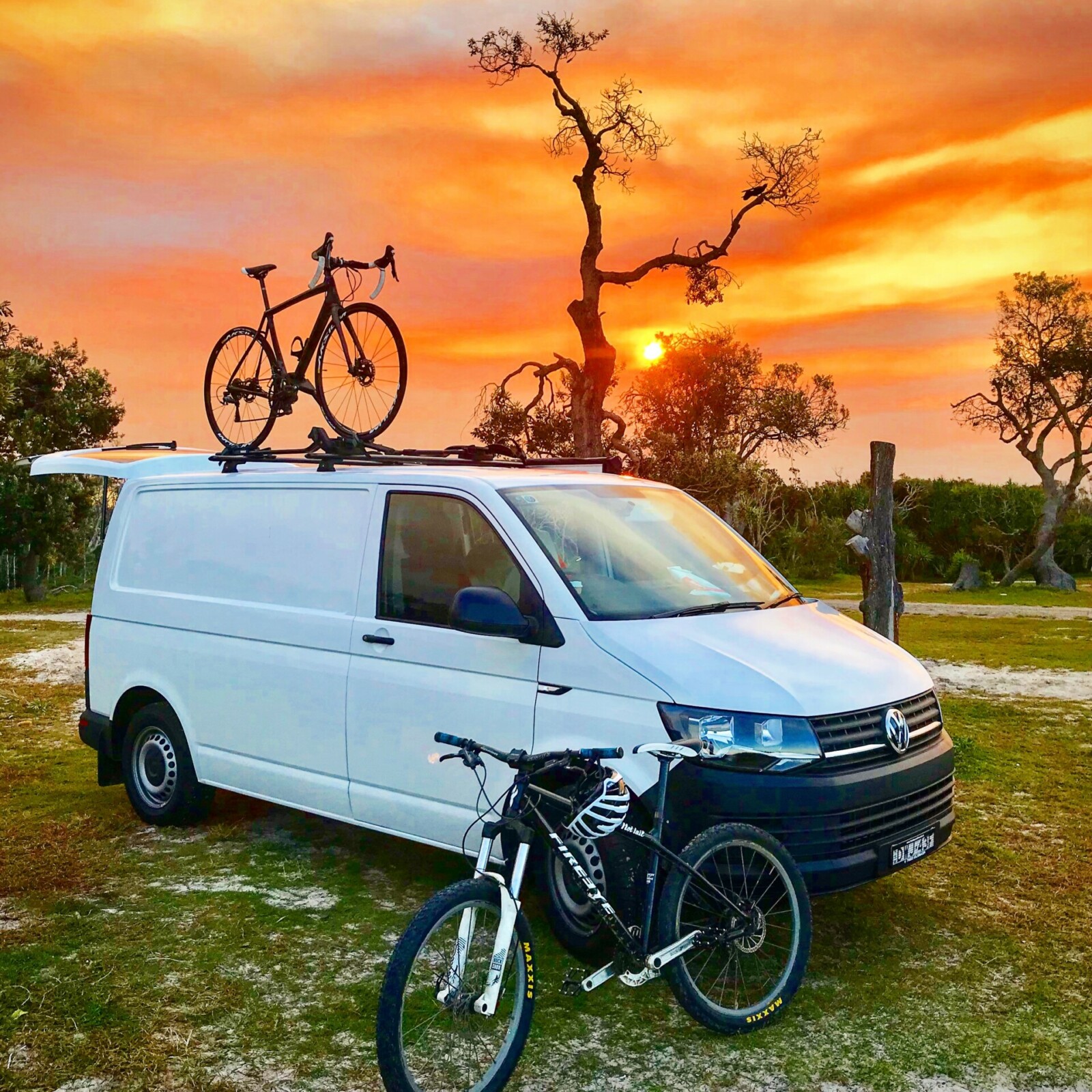 Nothing New In Vans And Biking
Of course, there's nothing revolutionary about using a van to carry bikes, travel to races or events, or embark on four and two wheel adventures. Those who've seen the 'Phil Liggett Voice of Cycling' feature film will recall seeing Phil and his buddies had their very own team van way back in the late '60s.
Just like team cars, busses and vans play a critical role in the sport of cycling, largely due to their practical carrying capacity of people, bikes and gear.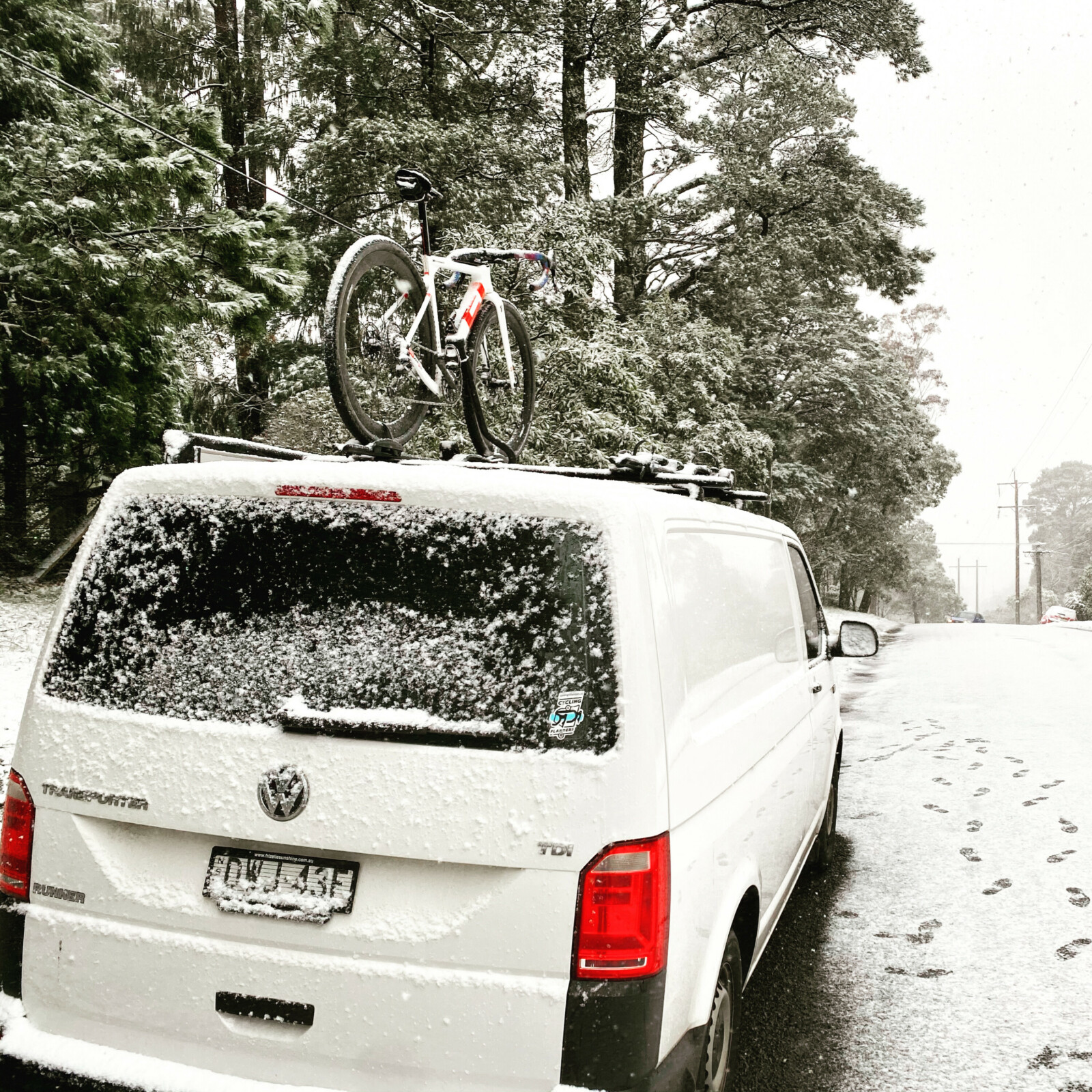 What is new in the widespread use of vans in biking are automotive developments and advancements over the past decade or so. The case in point here is the late-model Volkswagen Transporter I use as a daily driver.
Two years ago this van replaced a late model Skoda Octavia, a wagon synonymous with the sport. Not only does the van carry infinitely more bikes, gear and equipment than the slick Octavia, it actually drives very much like it as well!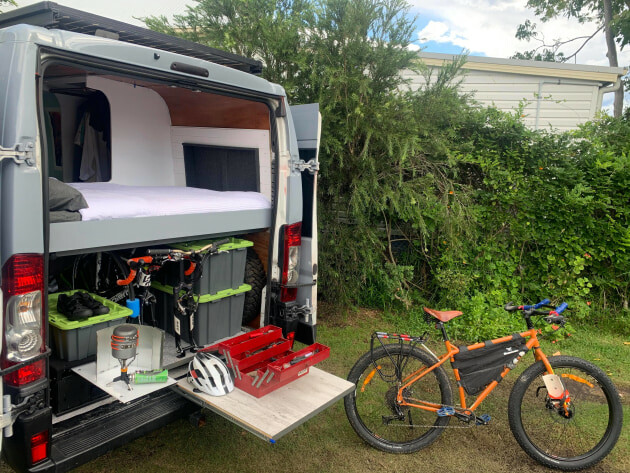 Setting Up A Van For Biking
A number of fundamentals arise when setting up a van for biking, first and foremost being bike storage. Roof or tow bar mounted bike racks are de rigueur for sedans, hatchbacks or station wagons, but a number of issues arise when fitting and using these on a 2m high van.
Solutions are many and varied and really only limited by imagination. Setting up a van and thinking about bike storage? YouTube should be one of your first ports of call. There you'll find all manner of ideas from slide-out rear drawers, cross-van storage, under-bed solutions, rear tailgate mounts and brackets and more.
Having recently completed the Transporter build featured here, I chose an Italian-made fixed tailgate rack from Menabo. Other companies including Thule and Fiamma make similar, model-specific tailgate racks with each having their pros and cons. The one pictured here will hold three bikes (but ideally two), for a total weight of 45kg.
Removable tow bar mounted bike racks are a lot better priced, and far easier to take off when not in use, but since this van is often varying a bike or two a semi-permanently mounted tailgate rack was deemed the ultimate option.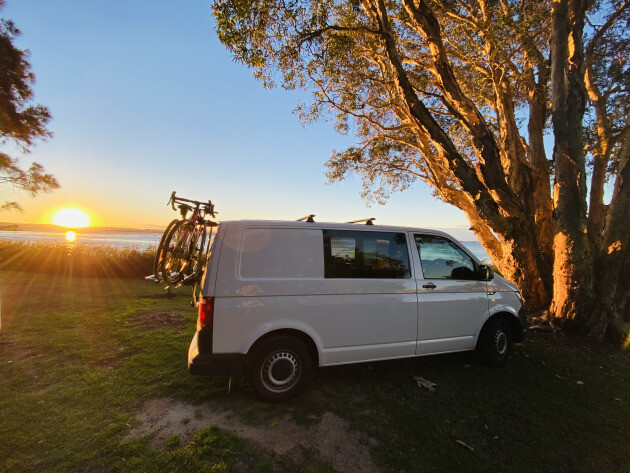 Fit out and Bedding
Probably the number one benefit of travelling in a van is the self-contained accomodation factor. What better than being able to travel to a dream cycling location, sleep soundly then wake up and ride!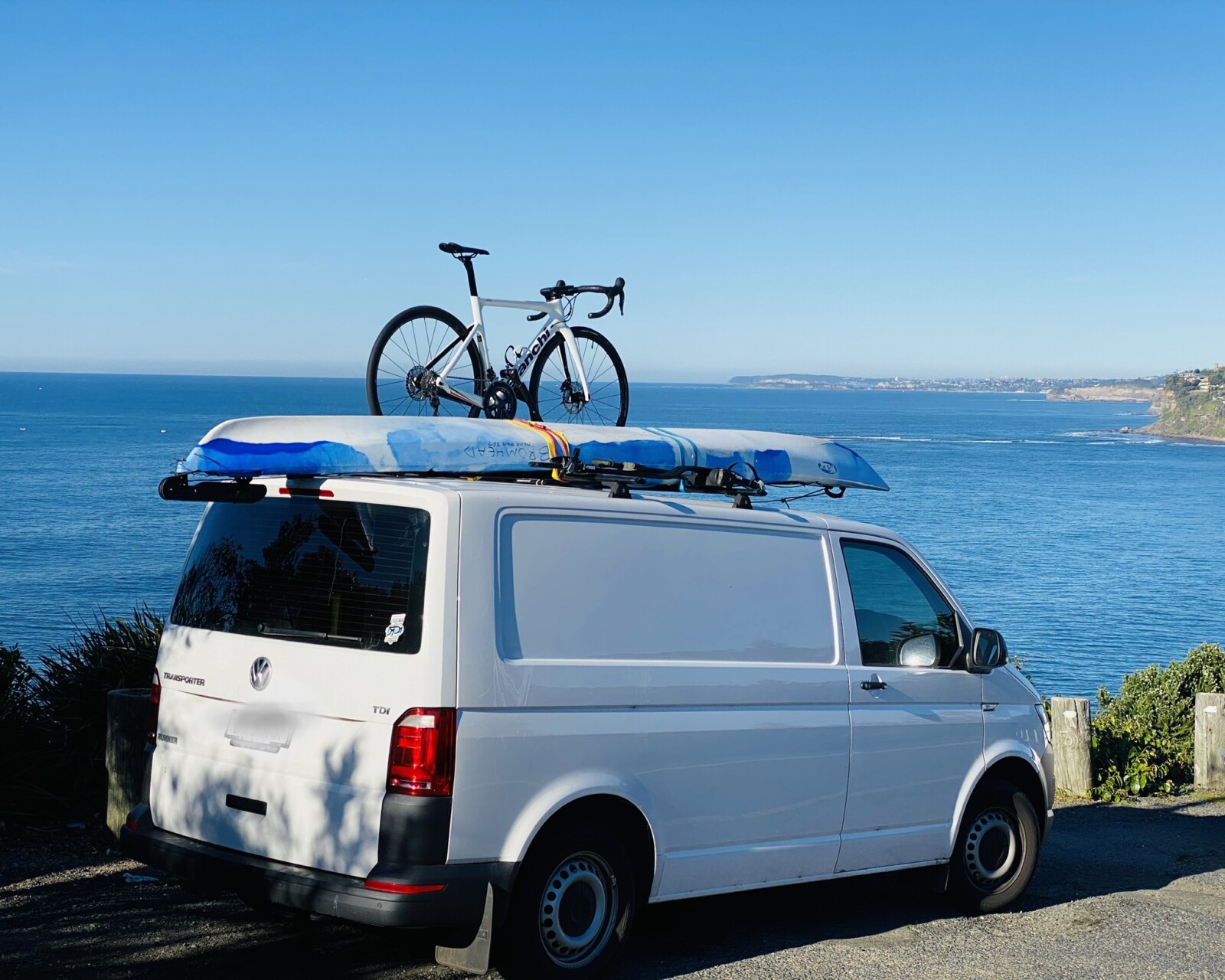 The overall size of the van will dictate the layout and configuration options so far as bedding goes. Some vans are big enough to low for a permanent bed, others—such as the Transporter pictured here—feature an easily convertible lounge / dining / bed combo. Keen to see more on this? Take a look at #VanProject77 on Instagram.
Interior Layout
Planning to fit out a van? Again the pros and cons of the various internal layout ideas can be found on YouTube. Planning, patience and forward thinking are critical here! Important points to consider are headroom, bed length and the overall weight of the fit out. While in the planning stages you should take into account storage, a tool or small workshop area, 12V wiring, solar charging, battery storage and bike security for those times you are out and about.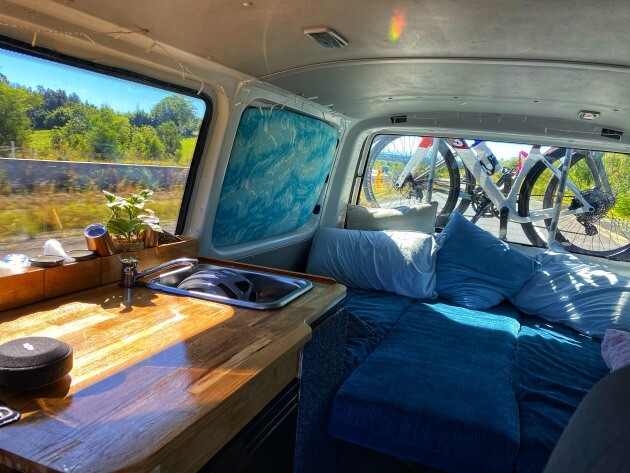 Food, Drinks & Refrigeration
The other key inclusion you need to consider when setting up a camper is fuel. We're not talking van fuel here, but food and drink storage plus a place for meal preparation.
Cooker and refrigeration technology has come a long way in recent years, as has the boom in recreational vehicle accessories and smart camping solutions. A visit to outlets such as BCF, RTM, Jaycar Electronics and the like will show a myriad of fridge, cooker, power and entertainment options. You'll also find camp-specific cooking, eating and drinking utensils—all are light years ahead of the good old fashioned ceramic cups and plastic plates.
Centre: Low profile pop-up tents provide a spacious accommodation solution for those who want to keep the downstairs section for storage, seating and dining.
One Man's Van
Alex Wotherspoon is a Marine Engineer and self-confessed 'van guy.'
"I love vans," he told us. "This Fiat Ducato is my third van, my two previous were Mitsubishi Delicas. They were awesome little vans being four-wheel drive, but they are just too small to lug around as much stuff as I want and too small to live in, and rather have to be lived out of.
"And they were certainly not big enough to keep a bike or two in," he added.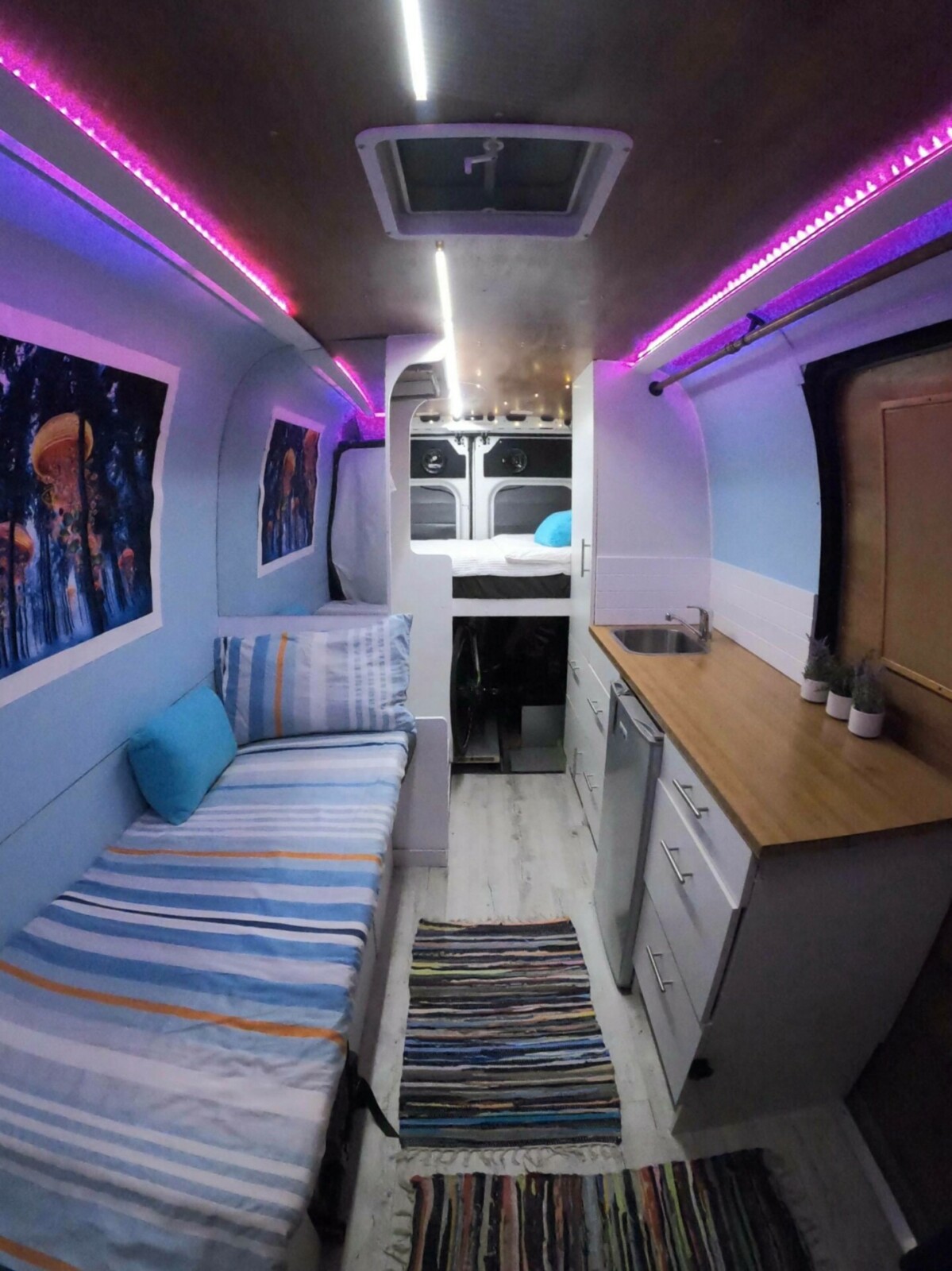 "It was actually while I was travelling with two bikes in the Delica that I finally decided it was time to stop being half-hearted with my vans and this is when the Fiat Ducato came along," said Alex.
"I designed the garage around being able to store a bike or three. It's a snug fit but incorporating a sliding work bench under the bike slide makes loading and working on things much easier.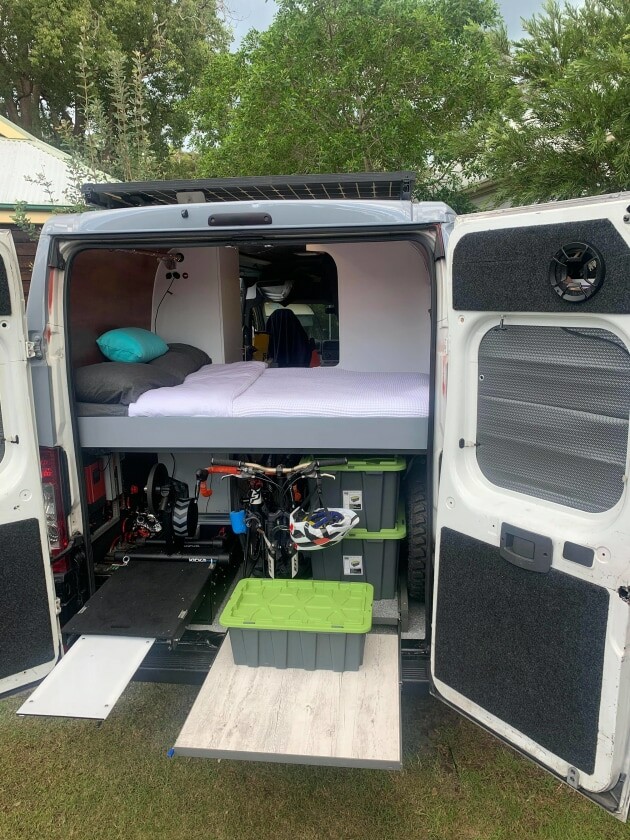 "On board there is 140L water, a shower, two fridges and 1000W of solar. I love the convenience of having a bike to get around on and my roady is almost exclusively set up on the Wahoo KICKR and Zwift. After stacking it on the road and busting my knee I just haven't hopped back on that horse.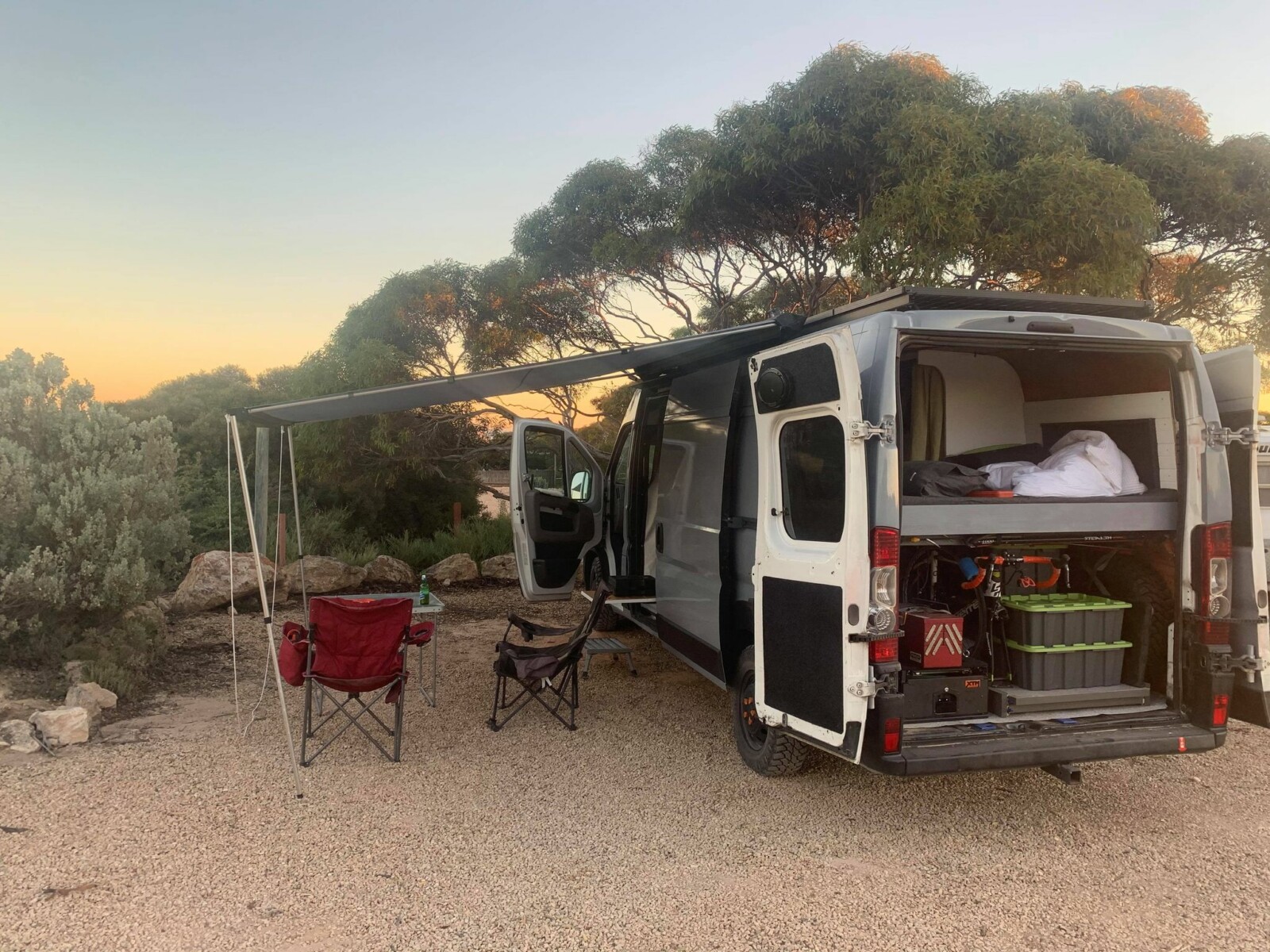 "I travel a lot for work and also have a lot of time off and I love not worrying about accommodation. It's such a great way to see the country, catch up with friends, and meet like-minded people on my travels."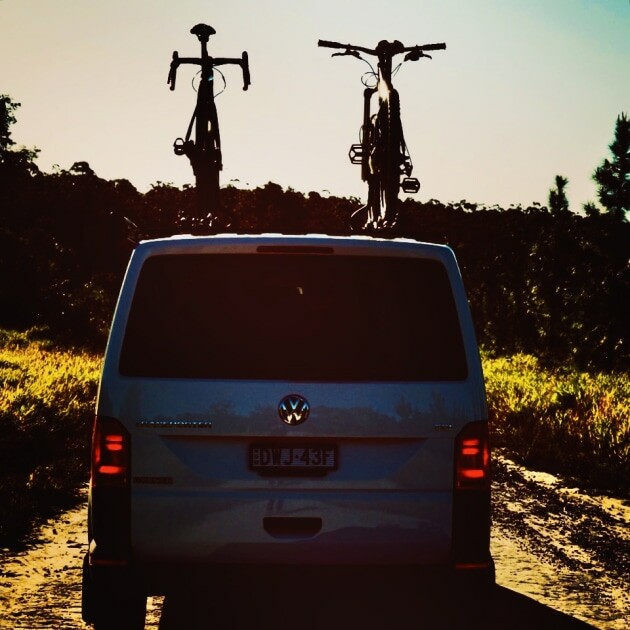 Your Say: We are keen to hear your thoughts on vans & bikes.
Leave your comments below!