Celebrating its 40th anniversary since its introduction in 1982, Shimano's trusty 105 groupset has finally received the ultimate upgrade – a move to Di2 electronic shifting.
The highly-anticipated 105 R7100 group not only delivers Di2 performance to an entirely new range of riders, but also offers Shimano's flagship 12-speed, wireless shifting with easy operation and increased reliability in a more attainable package.
Shimano say '105 Di2 is the culmination of years of research and development, where flawless wireless shifting, tailored gearing, and an exceptional braking system, mark a new era in affordable performance.'
The Origins of Di2
With its original electronic Digital Integrated Intelligence (Di2) shifting system launched in 2009, this latest version of Shimano Di2 features critical functional enhancements, including a wireless cockpit and the jump to 12-speed. And it's all been done without any sacrifice to the fast, precise and reliable shifting riders have come to expect from all Shimano road groups.
Shimano tell us the highlights include –
• An evolved Di2 platform – A completely redesigned Di2 system delivers fast shifting in a wireless cockpit design.
• Most advanced drivetrain – Optimized 12-speed gearing for unmatched efficiency and seamless shifting.
• Refined interface and ergonomics – With the optimal balance of comfort, aerodynamics, and aesthetics, Shimano 105 provides secure and comfortable ergonomics and a cleaner cockpit aesthetic.
• Enhanced brake system – Improving braking control, the new Shimano 105 brake system offers a quieter, maintenance-friendly system.
• New carbon wheels – Blending aerodynamics, rigidity, weight and cost in a competitive full- carbon, tubeless wheel option.
A Hybrid Wireless System
Shimano 105 Di2 utilizes a hybrid system, featuring a wireless cockpit paired with a wired connection between a single, seat-tube-stored battery and the front and rear derailleurs, ensuring reliability in all conditions.
Just like DURA-ACE and ULTEGRA, the 105 Di2 system is customizable using Shimano's E-TUBE PROJECT App on a smartphone.
With E-TUBE PROJECT you can set-up your drivetrain just the way you like it, adjusting shift speed, altering the number of shifts per button actuation, and utilizing the Synchronized and Semi-Synchro shifting functionality.
Users can also pair the system with most third-party cycling computers, including Garmin and Wahoo, which allow you to monitor gear selection or battery status.
Refined interface and ergonomics
The new Shimano 105 dual control levers feature unparalleled ergonomics and refinements following pro rider feedback, where a raised hood peak and new lever shape enhance comfort and control in every riding position. Braking is also optimized thanks to a lighter, smoother lever action and expanded braking control area.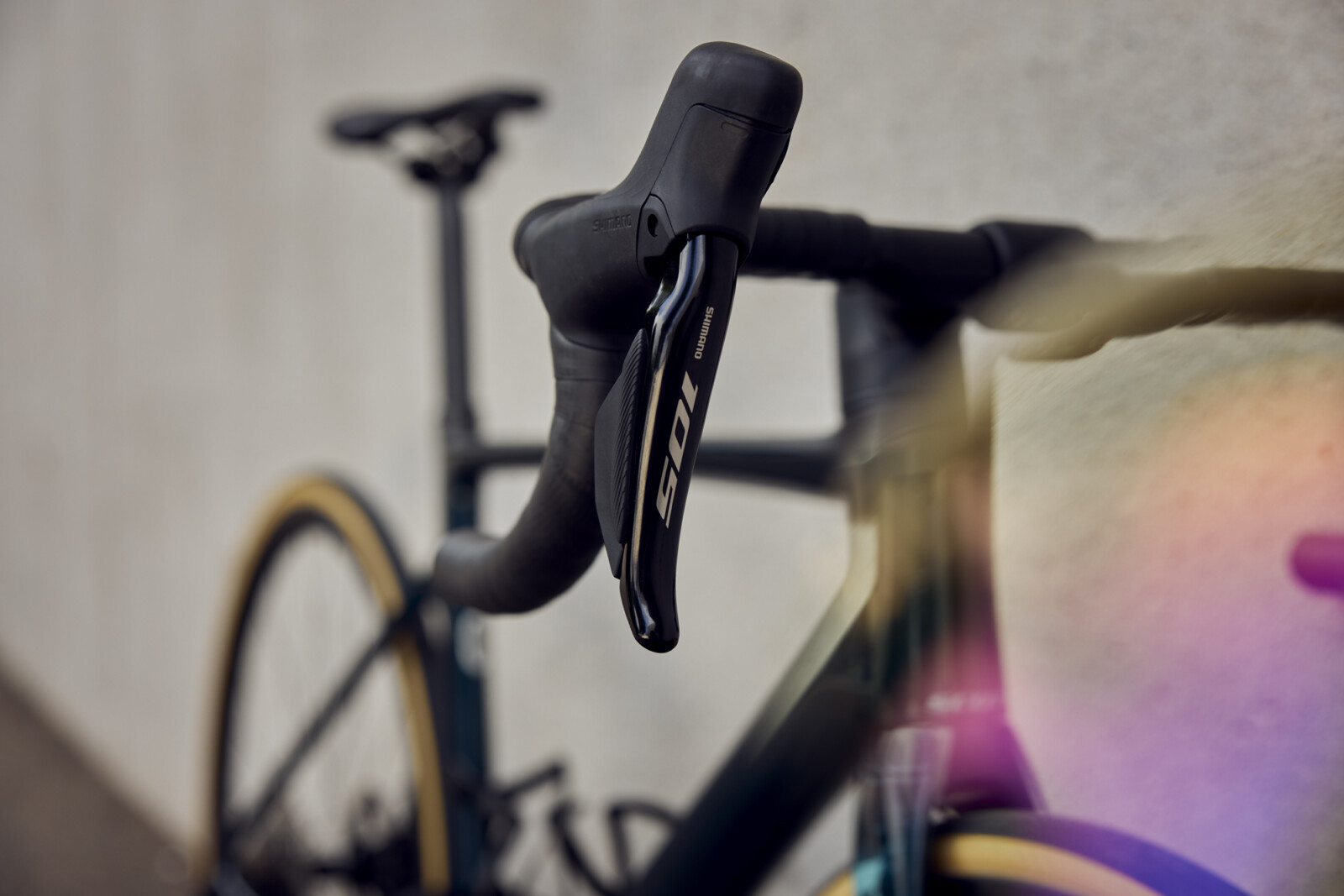 The levers utilize Shimano's proprietary wireless integrated circuit that features high–security, fast processing speed and low power consumption. Contrast that with other wireless platforms and you get a significant decrease in interference probability, faster shift speeds, and longer battery life.
By using a single, internally housed rechargeable battery, Shimano say charging is straightforward, and the battery is protected, ensuring stable and reliable shifting at all times.
Advanced drivetrain technology
By moving to a 12-speed cassette, Shimano 105 R7100 Series now has the high and low gearing that riders want, along with an intelligent progression of gear steps in between.
This is the result of optimized drivetrain components, which include 11-34 and 11-36 cassette options and 50-34 and 52- 36 cranksets. Together they deliver low, even sub 1:1, gear combinations that let riders take on steeper slopes and better control their efforts because gear steps are more closely spaced allowing you to always find a comfortable cadence.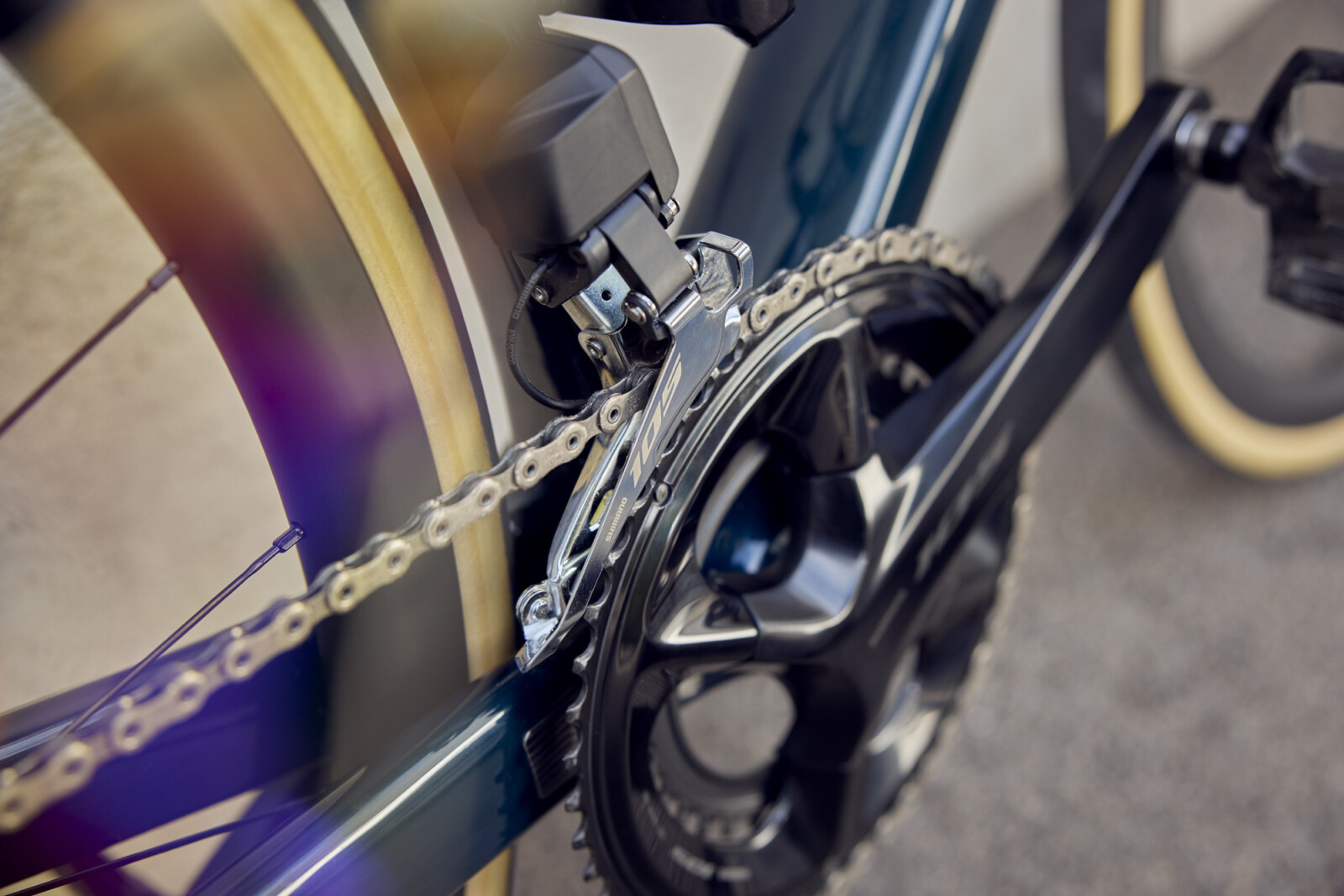 The new system is also backwards compatible, meaning you can use your existing 11-speed freehub-equipped wheels with the new Shimano 105 Di2 drivetrain.
Better braking
Just as with the latest DURA-ACE and ULTEGRA group sets, the new Shimano 105 features a revamped braking system the company say is quieter, easier to maintain, and feels more controlled and powerful. Top line features include a fast initial contact point with a wider control zone and 10% wider pad-to-rotor clearance assuring noiseless operation.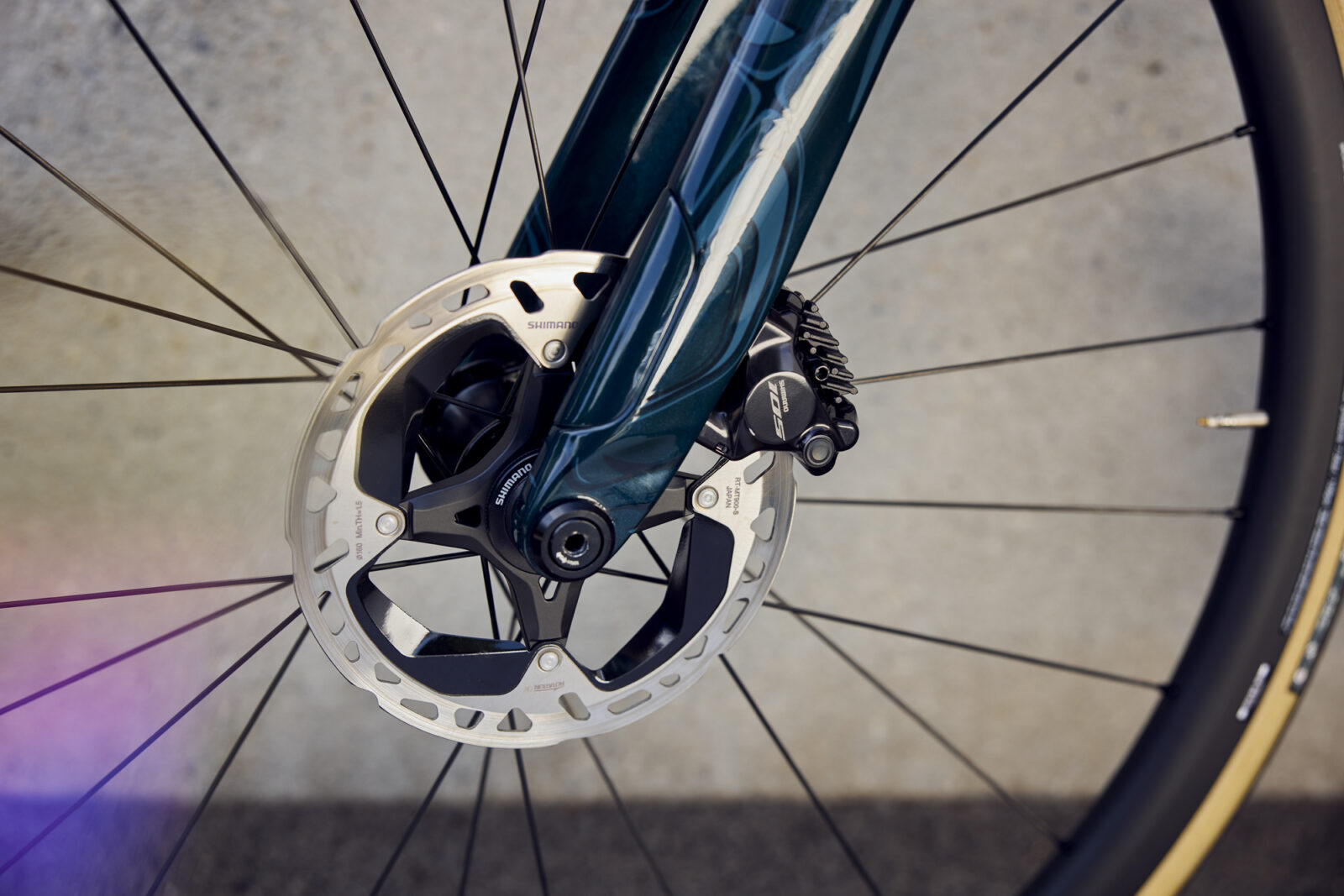 The company say home mechanics will also appreciate an improved and user-friendly bleed process that can be performed without removing the caliper from the frame.
New 105 Di2 Pricing & Weights