Professional men's road cycling appears to be entering a golden era, where there are no age limits and rather than one dominant figure, just like the Marvel superheroes, there is a cast, writes Anthony Tan.
When Alejandro Valverde rode his first Grand Tour, the 2002 Vuelta a España, he was 22 years young.
He didn't do anything significant in the race. He didn't even finish. Although he did manage to run fourth on the ninth stage around Córdoba before pulling the plug a week later on Stage 15, never making it to the top of the infamous Alto de L'Angliru.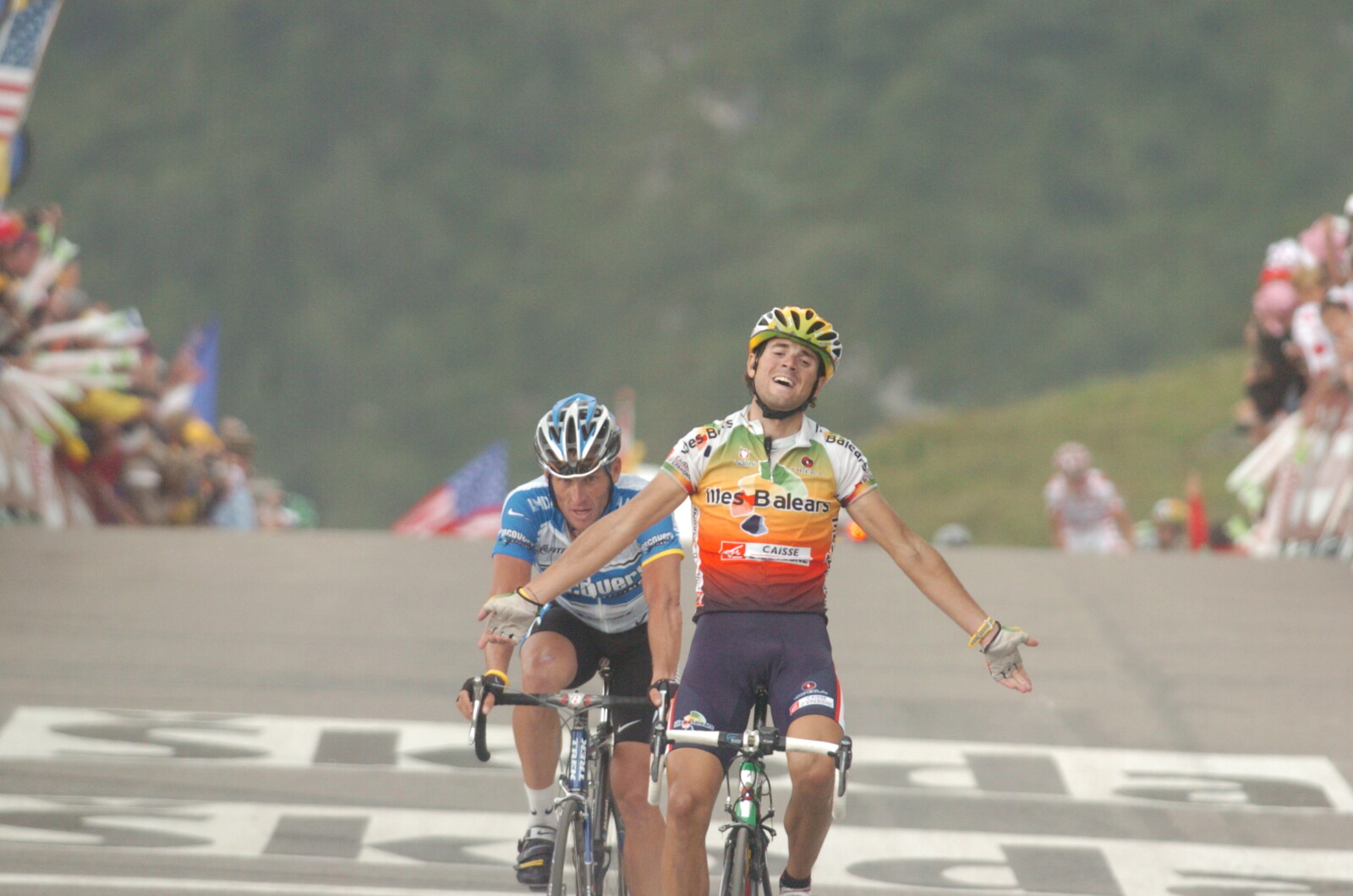 That day was won by four-time Vuelta champion Roberto Heras, riding for Lance Armstrong's US Postal Service team, who would finish second to another Spaniard, Aitor González. In fact, Spaniards took eight of the first ten places on GC, the other two by Italian riders.
Meanwhile, back in Aalst in East Flanders, Belgium, terrible two-year-old Remco Evenepoel was running around in his nappies. (I can relate; mine's now three, and still simultaneously adorable/terrible.)
His father Patrick was a former professional cyclist, but regardless, Remco was at first more interested in a round ball than a spoked wheel, joining Royal Sporting Club Anderlecht, the most successful club in European competitions, aged five.
Valverde rode 62 race days in his neo-professional year with Kelme-Costa Blanca. His best result came on a stage of the Volta Catalunya where he won the bunch sprint for second – but what happened next was quite extraordinary.
What a difference a year makes
In February of 2003, he would finish third overall at the Vuelta a Andalucia. He would also claim a maiden victory at the now WorldTour-rated Vuelta al Pais Vasco. In July, he would nab his first one-day race, the GP Villafranca de Ordizia and 12 months after that DNF at his home 'Grandie', he would take two stages en route to third overall behind Heras and Isidro Nozal.
If that didn't say enough, he narrowly missed out on victory at the road world championships in Hamilton, Canada, but nevertheless delivered a Spain 1-2 with compatriot Igor Astarloa.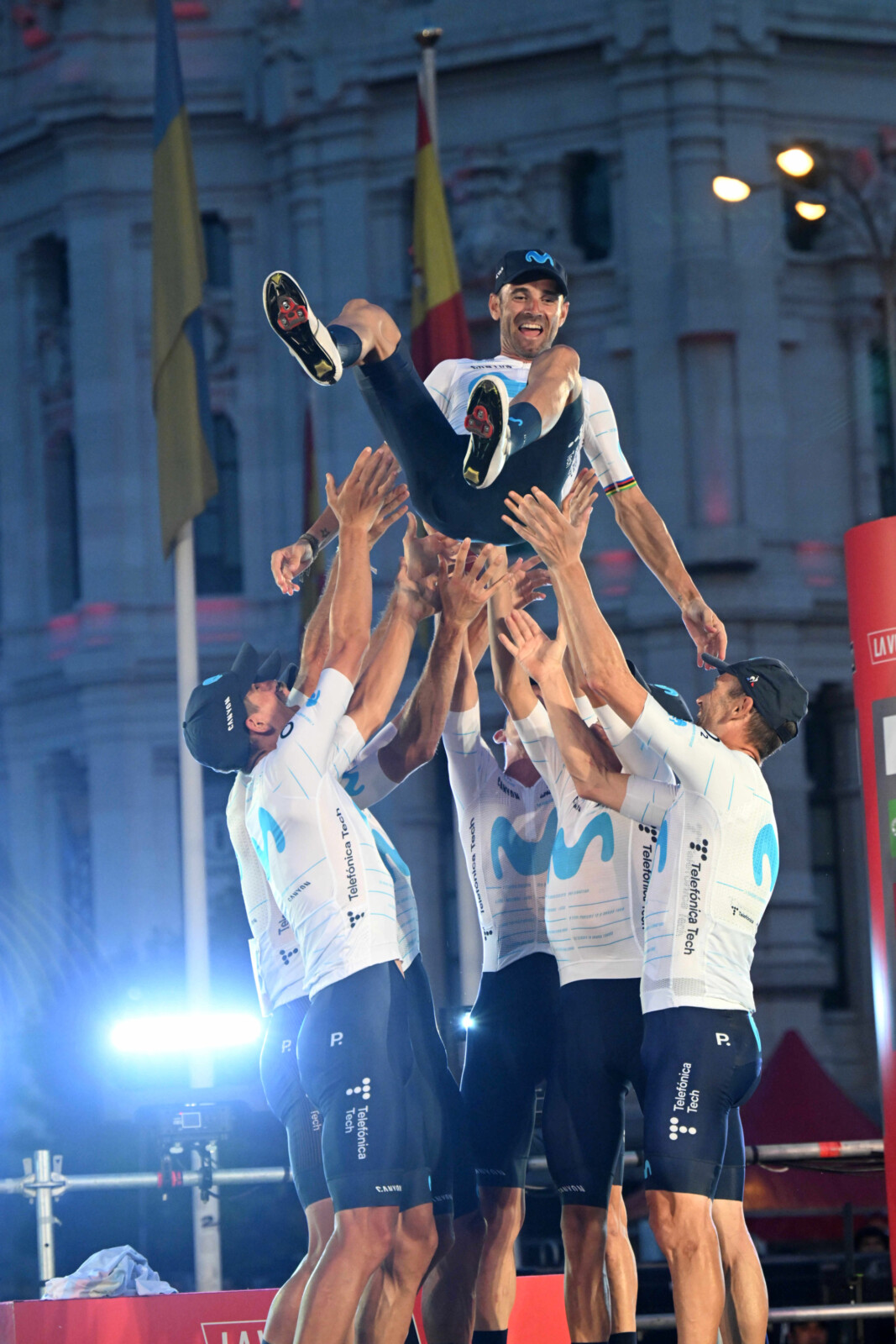 On the eve of the 2022 road worlds in Wollongong, Australia, in his last year as a professional, Valverde had 133 victories to his name.
Although he played soccer for the junior national team on multiple occasions, Evenepoel in 2017 decided to concentrate on his cycling career. Just 18 months later, at the junior world championships in Innsbruck, Austria, he won the time trial and road race.
A few months prior to achieving these results, Remco decided to eschew the under-23 category and go straight to the pro ranks, signing a deal with what is his current team and will be till at least 2026.
Putting the world on notice – as a neo-pro
February 27, 2019, Argentina: Two days after his nineteenth birthday, he began his first professional race, the Vuelta a San Juan, and finished ninth overall. In June he won his first race, a stage of the Hammer series in Norway, and also his first stage race at the Tour of Belgium. Like Valverde, there were early signs he could do both.
But it was on August 3 where Evenepoel took one's breath away with a devastating solo performance at the Clásica Ciclista San Sebastián – becoming the third youngest rider to win a Classic. He would finish runner-up to Australia's Rohan Dennis in the time trial at the road worlds in the United Kingdom, but the race that put the cycling world firmly on notice was San Sebastián.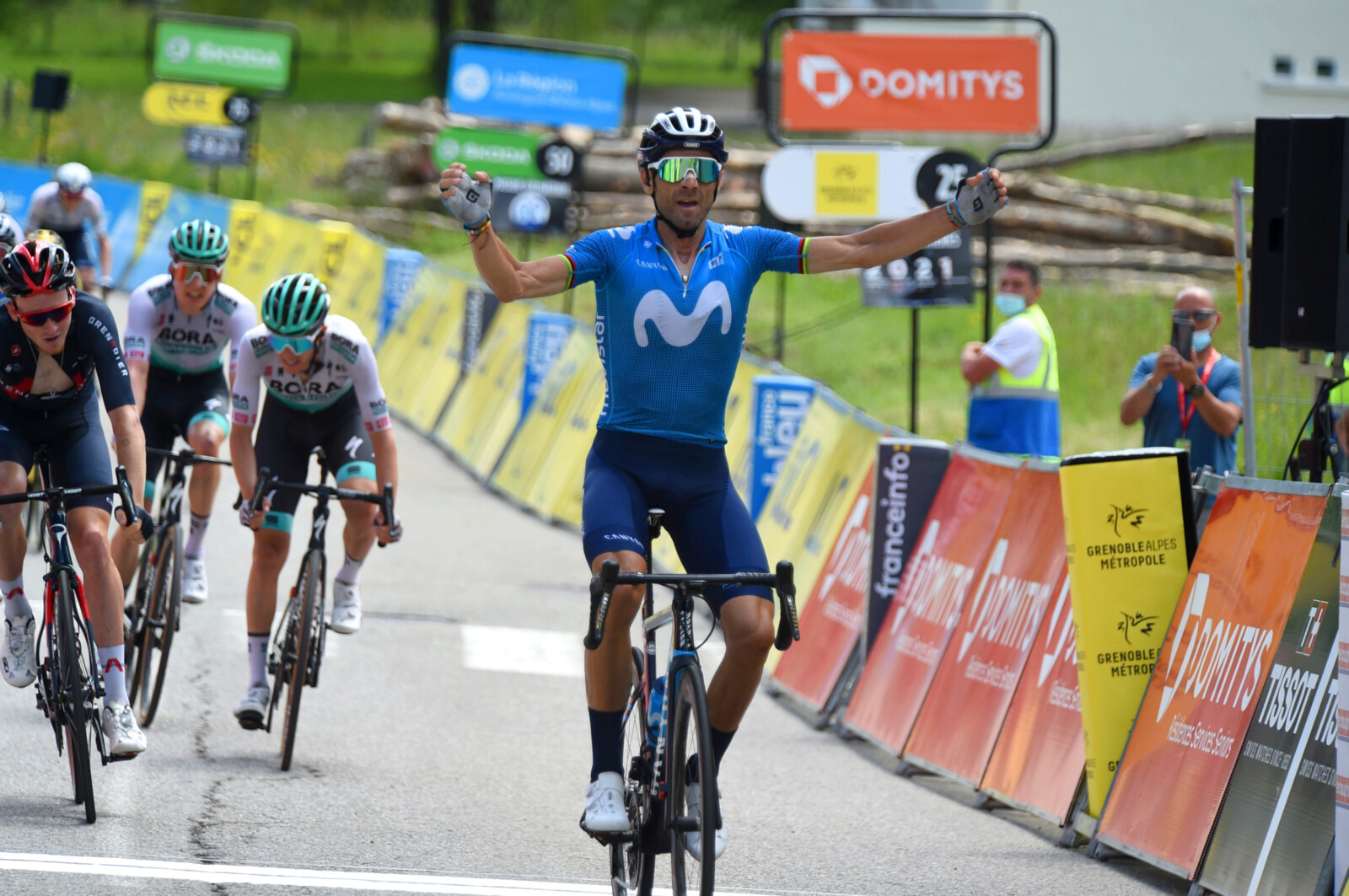 September 25, 2022, Australia: Evenepoel was monument holder thanks to a 30 kilometre solo effort in Liège-Bastogne-Liège; a Vuelta winner in only his second Grand Tour; and after riding all and sundry off his wheel in Wollongong, elite men's road world champion –all in the space of five months. "I think a better season than this, I will never have," he suggested, the youngest rainbow jersey since American Greg LeMond in 1983.
I have a feeling he'll surprise himself -–and us – again.
Twenty birthdays and birthplaces two thousand kilometres apart, these riders are nevertheless worth comparing. Because in the context of Valverde's backdated two-year doping suspension from 2010-12 (handed down by the Italian Olympic Committee and upheld on appeal by the Court of Arbitration for Sport) it was assumed he doped for much, if not all, of his early years as a pro –till he got pinged by Operación Puerto, a blood-doping ring that made headlines in May 2006 then peaked at that year's Tour de France, preventing four of the previous year's top five placegetters from competing.
Up to 60 cyclists were believed to have been clients of the nefarious doctor Eufemiano Fuentes, who streamlined the murky world of providing athletes with blood transfusions.
Not initially linked in the investigation, Valverde contested the ban at the time and spent tens of thousands of Euros in court, albeit unsuccessfully. To this day he maintains his innocence and therefore has shown no contrition. When he returned to racing at the 2012 Tour Down Under, this very magazine did a feature on him, a cover story no less, which the editor at the time copped a serve and a half from you, the readers, for doing so.
Fade into… the spotlight!
The popular school of thought was that the post-suspension Valverde, now aged 30 and monitored like a hawk by the drug testers at the UCI, cycling's governing body, would soon find life as a clean athlete was much too hard and he would fade into obscurity.
But he didn't. He picked up where he left off. In fact, he got better. His results since are too voluminous to mention but they include podiums at all three Grand Tours, two Spanish road titles and arguably his career apotheosis: the 2018 road world championship, almost two decades in the making.
Only he knows for sure but maybe, just maybe, he was telling the truth when he said he rode clean. Perhaps he saw Fuentes but did not imbibe.
Maybe the young Alejandro was as naturally gifted as riders like current Tour champ Jonas Vingegaard, Egan Bernal, Tadej Pogačar or Remco Evenepoel –all who have achieved things previously thought unattainable till later in life.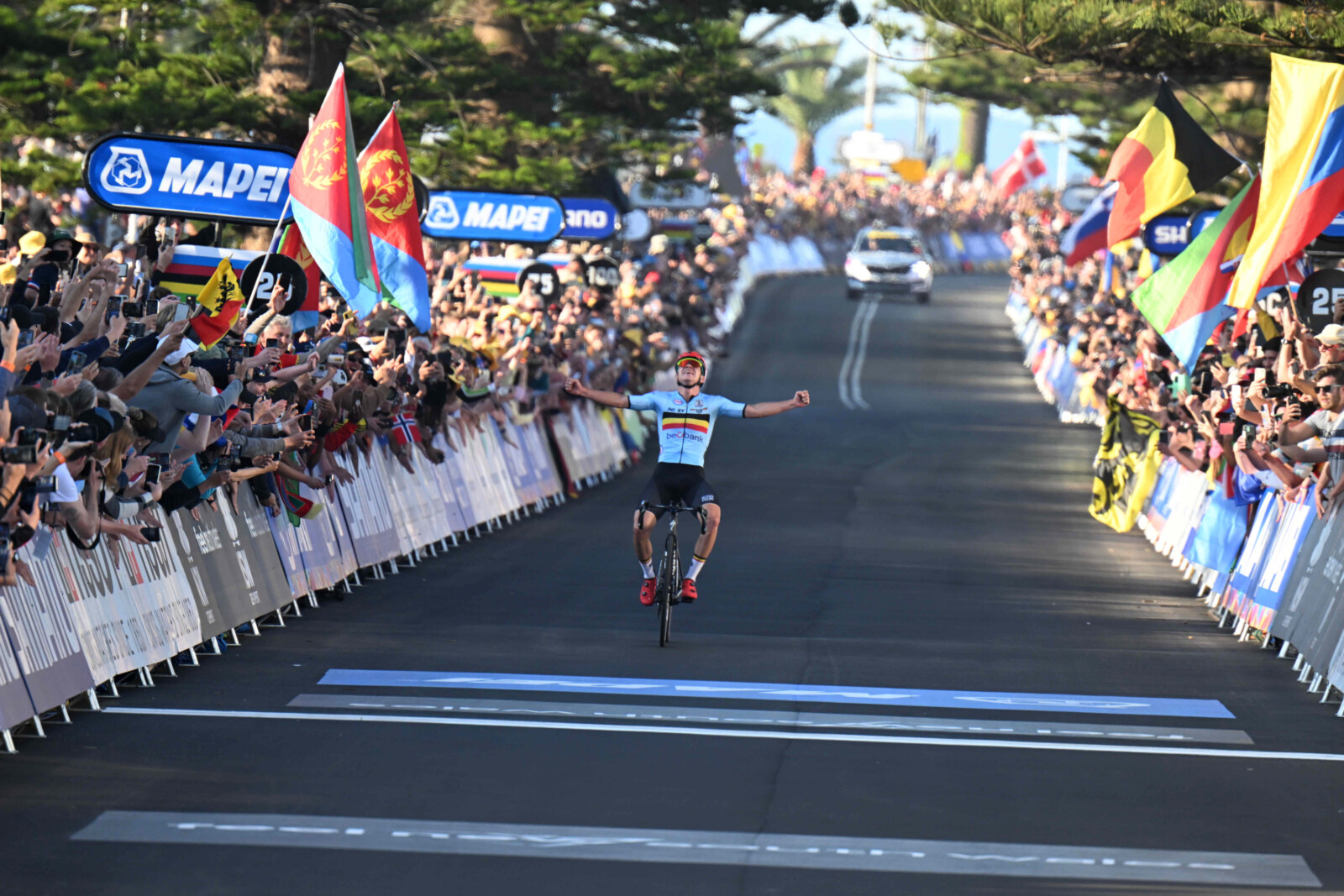 Time to reassess your doubts?
Why should a 22-year-old Remco – whose father won three mid-level races in a career that lasted just four seasons and placed 113th in the only Grand Tour he rode – triumph at Liège, La Vuelta and road worlds in a single season?
Whatever the truth about Valverde, the fact is that in any sport, the best of the best are outliers. Valverde is an outlier, as is Wout van Aert, Mathieu van der Poel, Bernal, Pogačar and Evenepoel. In terms of preparation, training, racing, and recovery, the rules are being rewritten and the results are proof of that.
In tennis, we've recently witnessed the youngest-ever world number one in pimple-faced Spaniard Carlos Alcaraz, all of 19 years when he won the US Open and rose to the top of the ATP rankings. And in cycling, we've gone from the oldest post-war Tour winner (in Cadel Evans) to the youngest (in Pogačar), in the space of ten years.
Instead of doubting every extraordinary performance, how about we seriously consider that with the names just mentioned, we've entered a golden age where rules around PEDs still apply, but anything else is fair game.
The way I see it, the best are simply getting better.