From one of South Africa's better-known cycling kit companies, we test a vest, jersey and knicks.
A relative newcomer in Australia, but certainly not to cycling, that's the Ciovita story in a nutshell.
Founded in South Africa in 2016, 'Ciovita' -–a combination of Italian and Latin words that translate to 'Life in Motion' – has indeed rapidly developed and been in a blur of motion over the past seven or so years.
Other than an impressive and ever-growing selection of kit, the company is also known for replacing ASSOS as major partner of the famous Epic (Global MTB) series and revered (Absa) Cape Epic mountain bike race in particular.
While Ciovita offer a wide range of gear suitable for MTB and gravel cycling, they also produce a stack of specific all-weather road wear, and that's what we are reviewing today.
Enjoying an August test ride of the latest Trek Domane in the crispy Southern Highlands of New South Wales, it was definitely a day for longs, and possibly a base layer as well. The cool conditions were absolutely perfect for something we've never seen before so far as cycling kit goes, a cycling-specific puffer vest.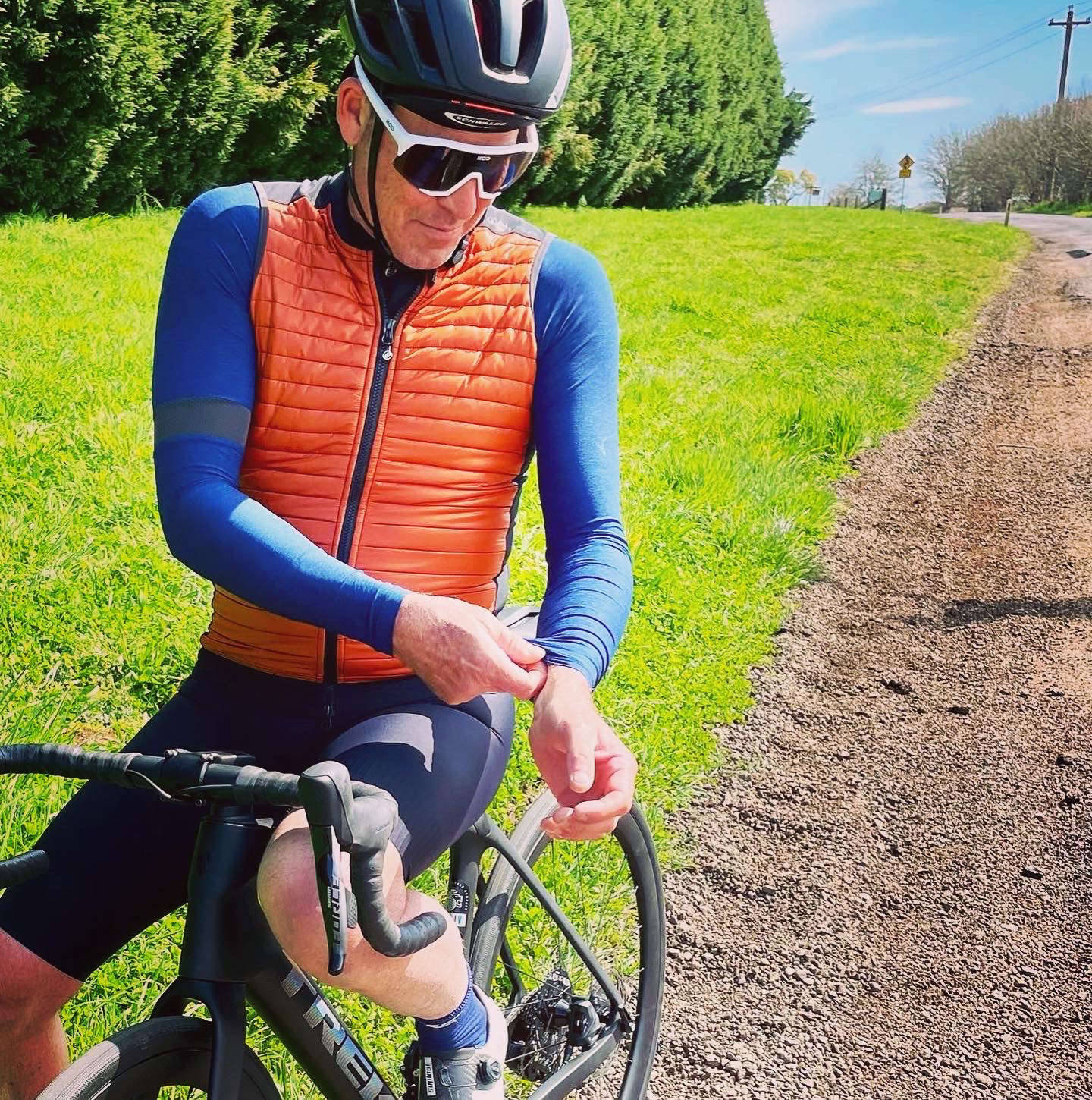 It was the Apex Contego Gilet 2.0. Finished in a golden brown colour named 'Rust' the vest fitted snugly and did an absolutely sensational job of keeping Bowral's cool morning air at bay.
This gilet really did strike us as the pinnacle of high performance, cool weather cycling gear. The quilted front panel resembles a traditional puffer jacket – albeit a little thinner than some to maintain on-bike efficiency – and keeps the rider toasty warm thanks to an internal fibrous filling known as 'ComfortTemp'.
It's tight fitting, feels great on, and was phenomenally toasty warm. Warning – it's also an addictive piece of apparel, I'll personally not ride in winter weather again without a puffer, er Apex Contego gilet. Impressive research, thinking and design Ciovita!
The only jersey option for that cool morning ride was obviously long sleeved, and the Opera, also from Ciovita, was finished in an interesting navy 'Blue Melange' fabric. Like other Ciovita gear we've worn, it fitted true to size, had impressive comfort and breathability, and felt great on.
A quality long sleeved jersey is hard to find and the Opera – along with other LS jerseys from the company, feature ample sleeve lengths that fully cover the arm, even when in the drops and various other hand positions. There's nothing worse than a long-sleeved jersey with too short a sleeves.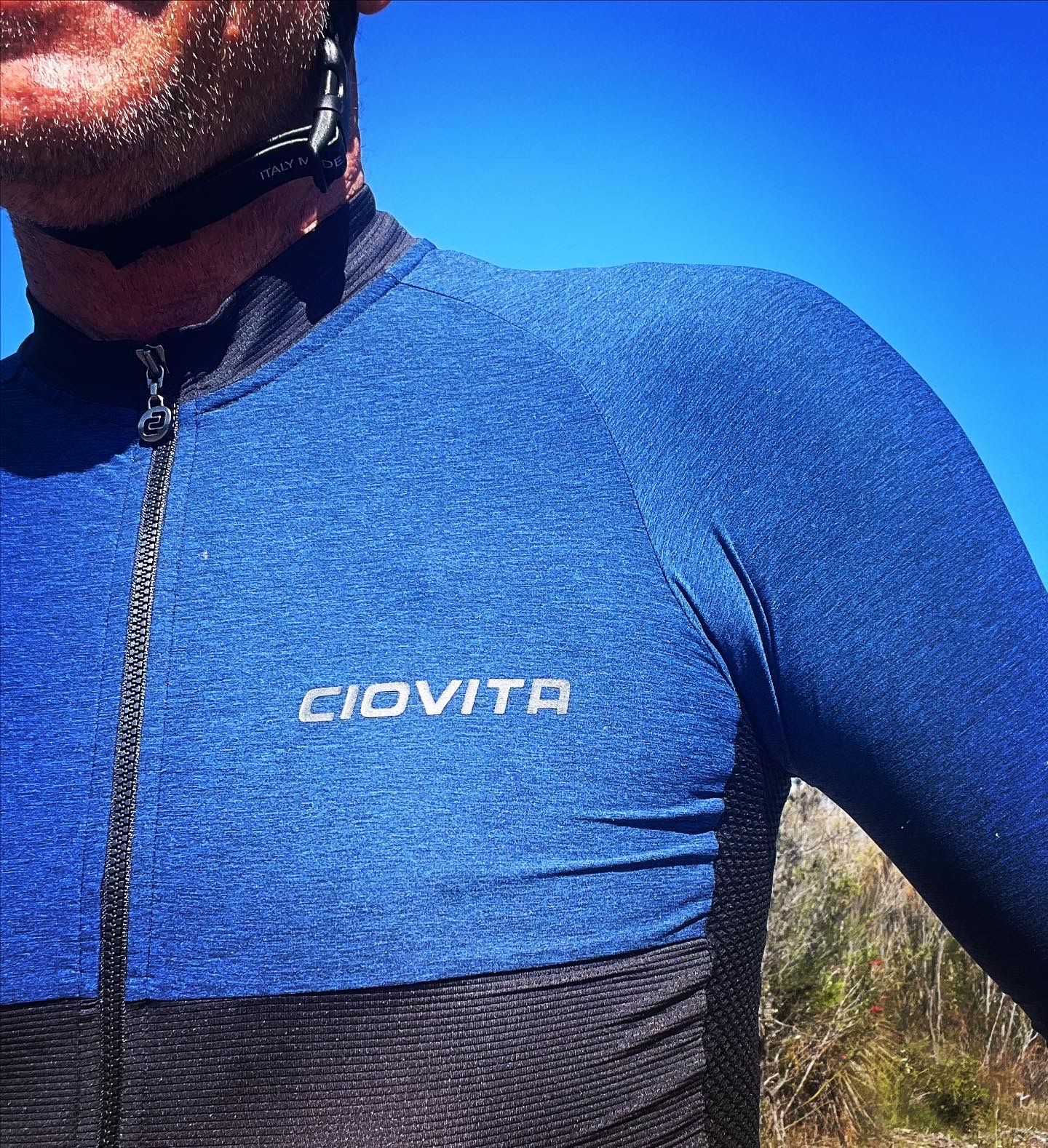 The jersey is made from a quality Italian Lycra and it features a highly reflective inset for improved visibility in low light conditions. There are three reinforced rear pockets, an easy to grab zip, and impressive silicone grippers that really hold on!
An interesting and functional inclusion is that reflective band on the right hand sleeve. You can't feel the change of fabric when on, but it certainly offers extra visibility, particularly in low light situations. Overall the jersey oozes class, style, workmanship and quality – it's a pleasure to wear.
Ciovita Apex Bib Shorts
Along with Ciovita socks, we finished the kit off with a pair of their top-end Apex bib shorts. These are remarkably comfortable and have one of the best chamois we've used. Ciovita say this is due to their 'free floating Argon C7 Pad Insert – revolutionary Italian-made pad that features a free floating 3mm perforated foam layer that adapts to saddle position. This is augmented by a 12mm high density shock absorption layer of foam.' And we entirely believe them – there's no way we're cutting these knicks up.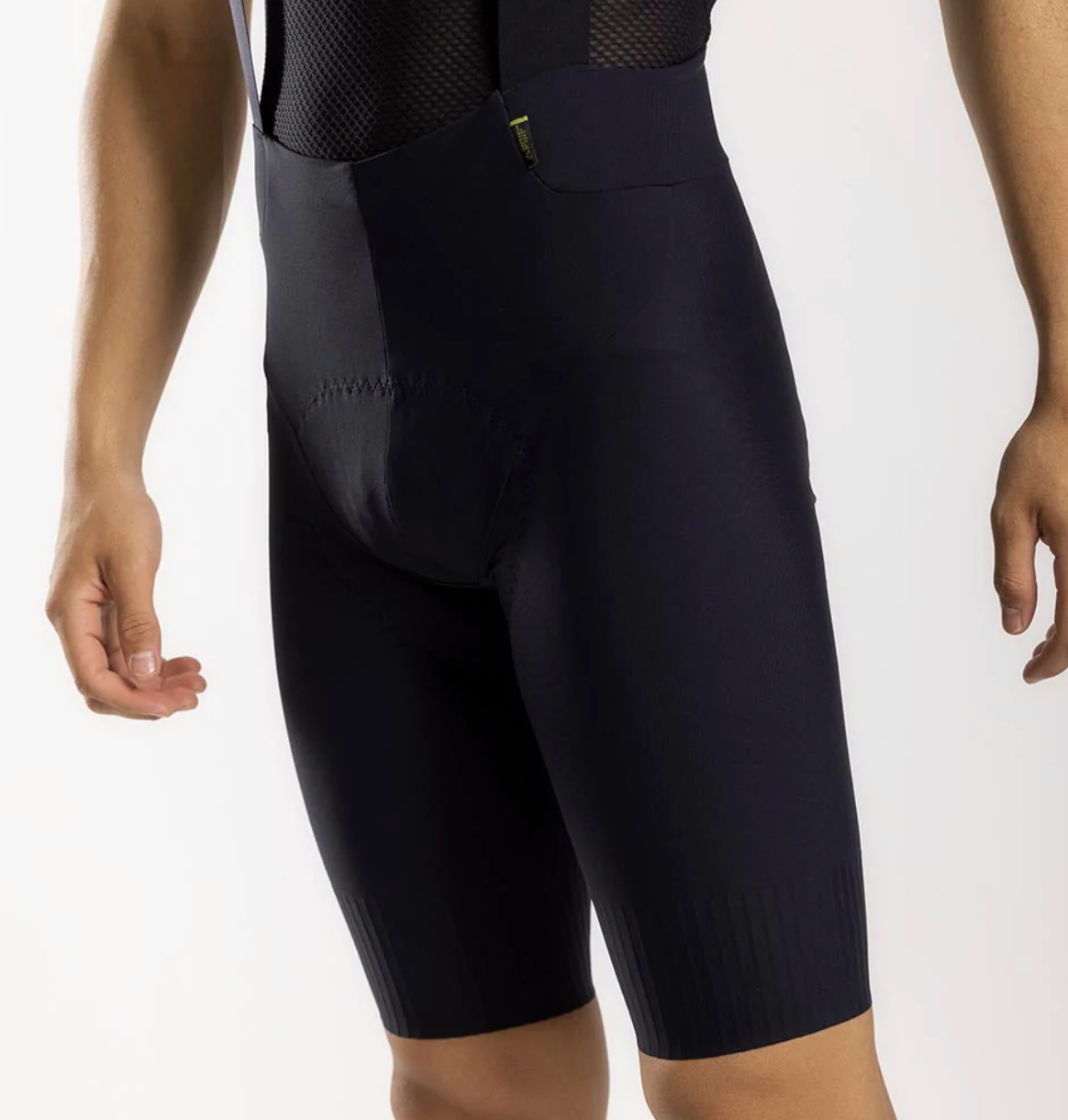 In somewhat of an extended test – mainly due to the fact we failed to pack extra knicks for a two-week campervan trip to Bowral and then the Wollongong Worlds – these Apex bib shorts performed absolutely faultlessly. Simply washed in cold water at the campground, they dried overnight and provided days of reliable comfort.
The bib shorts feature on-trend longer leg lengths and are constructed using Ciovita's 'Mnemonic Ultra Stretch Advanced Performance Fabric'.
This is a special Lycra weave that enables four-way stretch
for improved manoeuvrability and longer lasting elasticity. Each leg's silicon grippers performed flawlessly, the knicks remaining super firm and comfortable for the duration of each and every ride.
Like the vest and long sleeved jersey, the bib shorts oozed quality and a feel of extra comfort and class – you can really feel a difference when wearing and riding in this kit. Ciovita seem to be a kit company on the up and up, and after extensively riding their gear we can definitely see why. It's highly recommended and we'd suggest checking it out.
Men's Apex Contago Vest – $240
Men's Opera LS jersey – $168
Men's Apex Bib Shorts – $420
More at www.ciovita.com.au