Pete Maniaty has recently been blasting around his home roads on 48mm carbon wheels from EDCO. Here are his findings.
Founded in Switzerland in 1867 with manufacturing now based in Taiwan, EDCO is a cycling brand with an interesting past. It's also one I knew very little about when these carbon hoops first arrived on my doorstep back in early September.
Some quick research revealed, amongst other things, in 1908 EDCO obtained the patent for the now-ubiquitous Presta valve. Who knew? The business has also experienced quite a tumultuous recent history, being declared bankrupt back in 2000 and then again in mid-2017 when one of its major shareholders withdrew from the company.
But rising like a phoenix from the ashes, the EDCO brand was re-established in 2020 under a new consumer direct model by German sports management business, 3e, with a range currently spearheaded by four value-packed carbon road wheelsets (they also do track wheels if you like to hit the boards).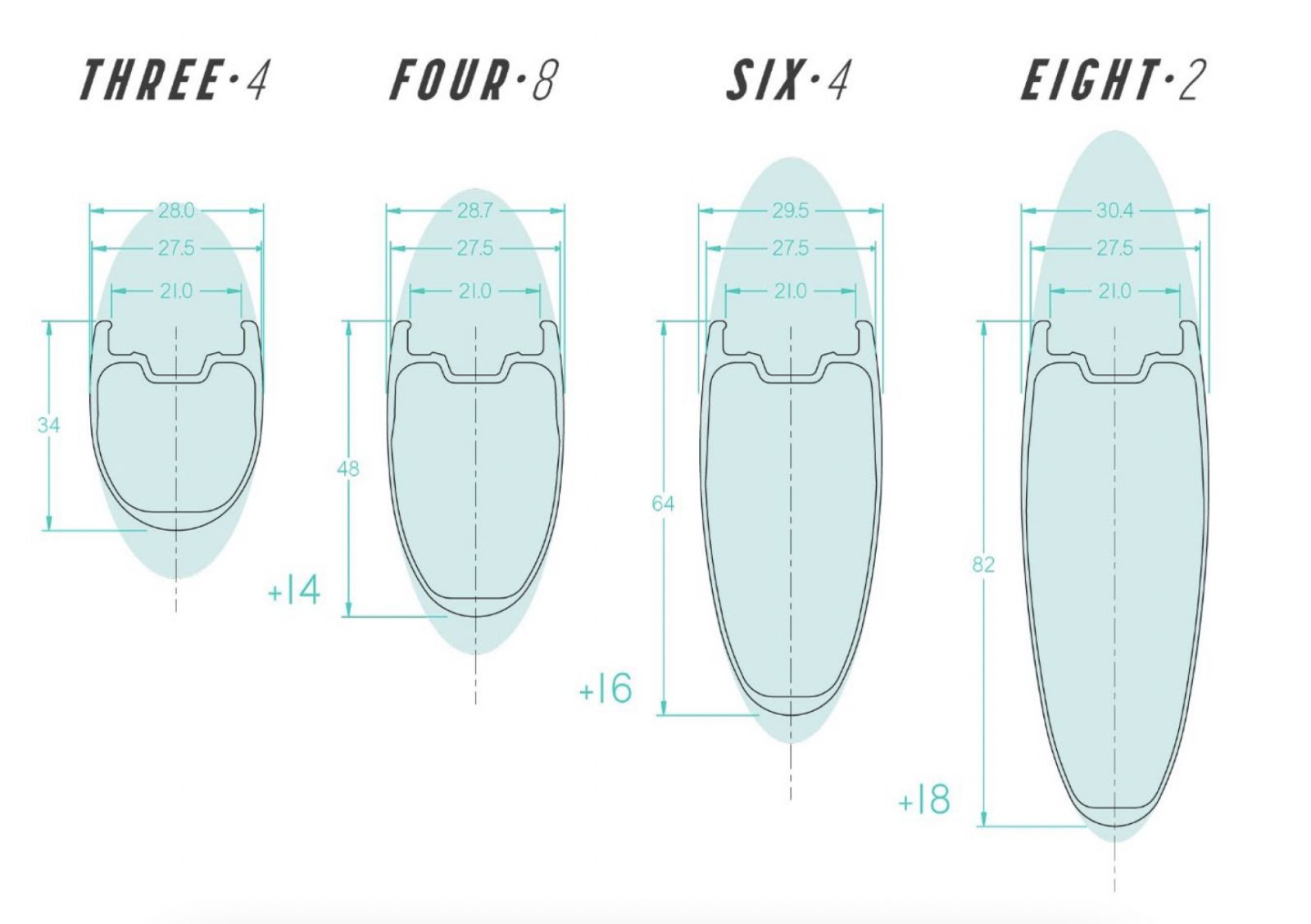 With 34mm, 64mm and 82mm rim depths also available, the 48mm review wheels, known as FOUR.8, sit comfortably in the middle of the EDCO offering. Let's take a closer look.
FIRST IMPRESSIONS
Out of the box, the FOUR.8 wheelset tips my home scales at a reasonably svelte 1.538kg – certainly not class leading, but not bad for mid-range 48mm rims. They also look and feel very well made with a level of finish that somewhat belies their very attractive price point. Visually it must be said the styling of the review wheels resembles a throwback to 2010. With three massive 'EDCO' decals screaming out for attention (and creating a blur of white when rolling along), they're certainly hard to miss. For a more subtle aesthetic, they also come in a Black/Anthracite colourway.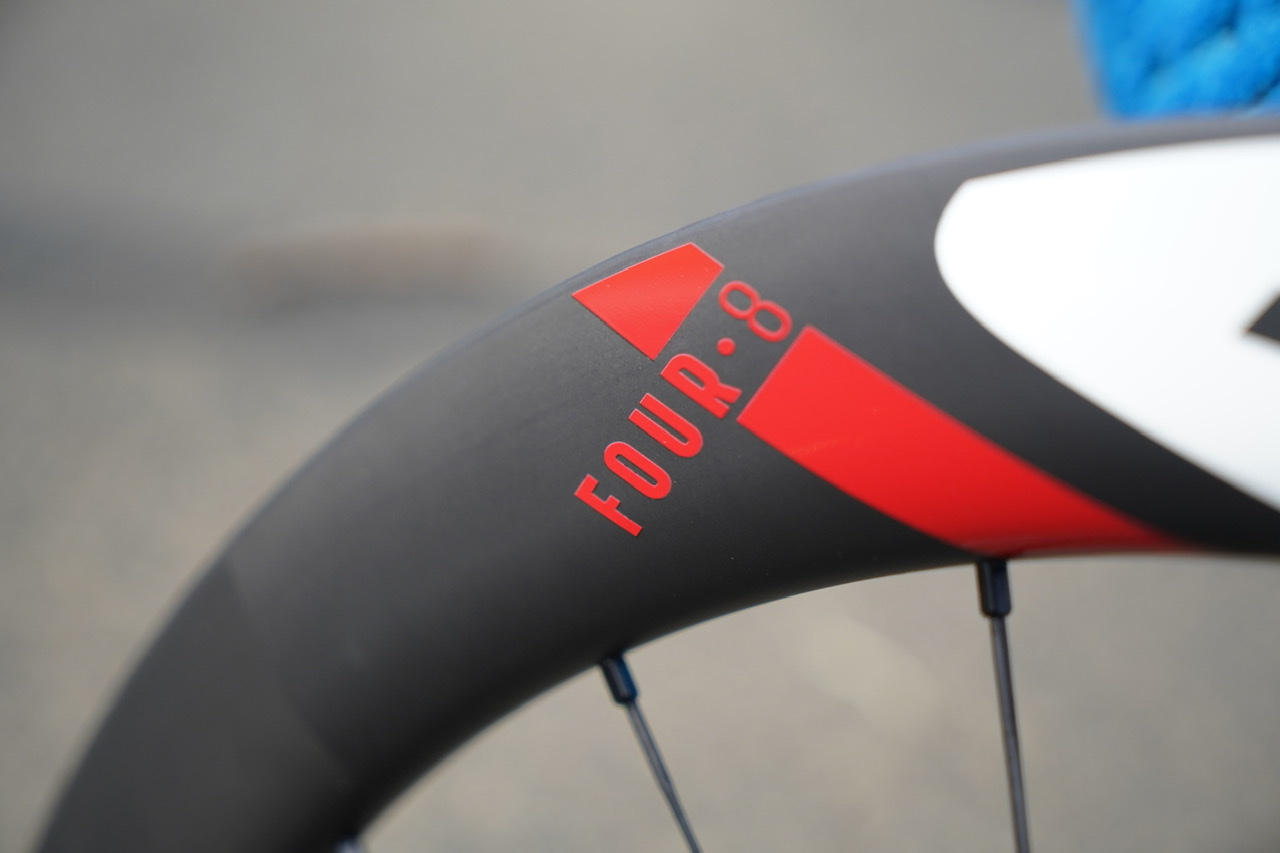 TECH & SPECS
Like their EDCO stablemates, the FOUR.8 hooked rims are made in Taiwan from Toray T700 and T800 carbon using a nylon bladder moulding process. Whilst not the widest tubeless ready rims around these days – 21mm internal/28.7mm external – they still offer a reasonably broad hooked U shape profile, very much on-trend.
The wheels are built around EDCO's own DFCN.3 star rachet hubs (36T) with TPI stainless steel bearings. Unlike previous EDCO models, there is no ceramic upgrade option in 2023. As EDCO explains, "this is because the benefit of ceramic bearings only lasts as long as the wheel is taken care of perfectly. Steel bearings are far more forgiving and therefore more suitable for most of the riders in our opinion."
Front and back, the FOUR.8 wheels are laced (24/24) with stainless steel Pillar Wing 20 straight-pull aero spokes, secured with Pillar DSN 16 brass nipples using rim-specific spoke holes that are slightly angled, radially and laterally, to optimise on-road performance.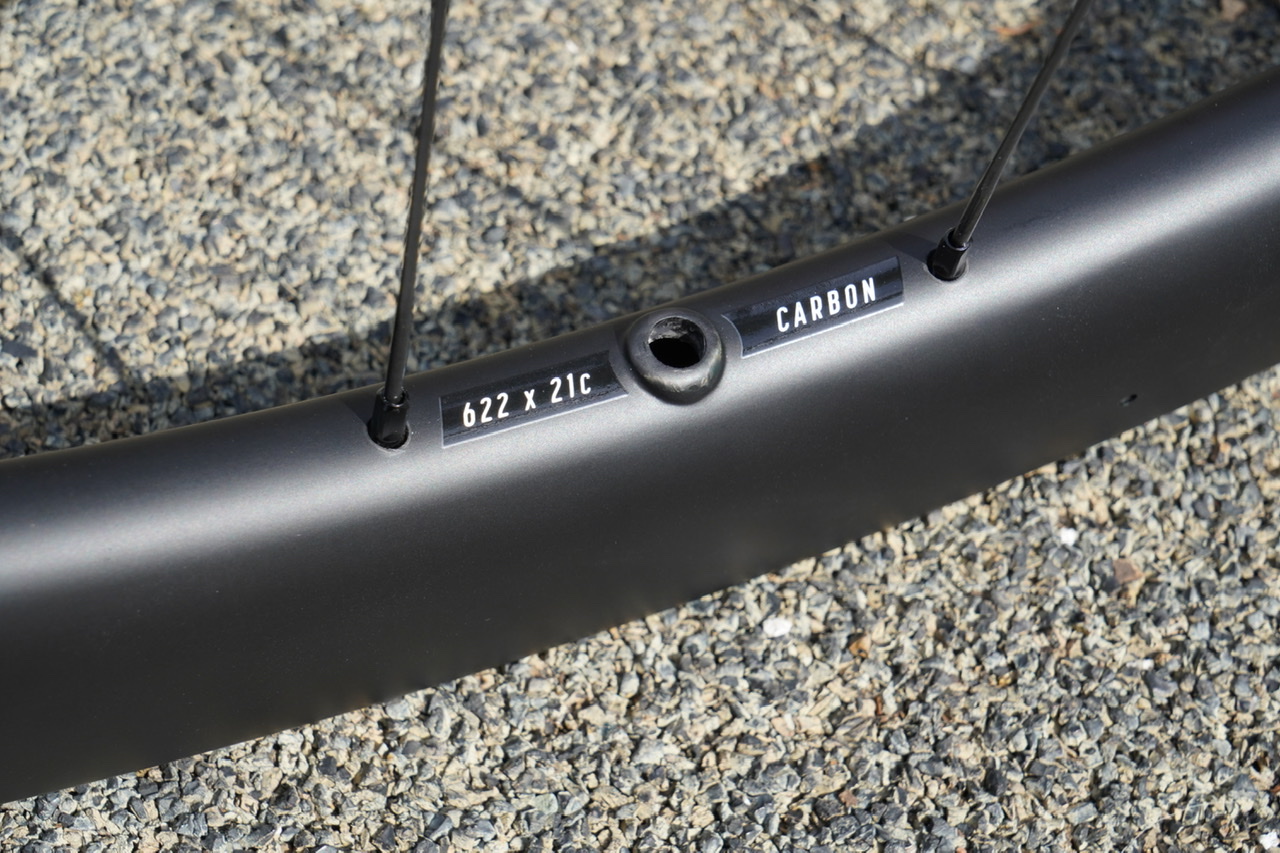 Interestingly, both the hubs and spokes have changed for 2023, with EDCO entering new supplier arrangements. Having never ridden the previous model, I'm unable to compare the performance, but EDCO is confident the new pairing is an improvement rather than a step backwards. The FOUR.8 wheelset fits standard 12mm thru axles with rotors fixed via CentreLock. Maximum system weight (rider and bike) is 120kg.
FITTING
With a deep centre channel aiding installation, I found mounting tyres a very straightforward experience, barely requiring tyre levers to set them up in their tubed configuration. They're also tubeless ready if that's your preference.
My 25mm P-Zero tyres measured reasonably true to size when mounted. But based on what my eyes told me, larger tyres may start to get a little bulgy (thus reducing some of the aero gains). Whilst EDCO says you could run up to 32mm or even beyond at lower pressures, that probably wouldn't be my choice. Then again, each to their own.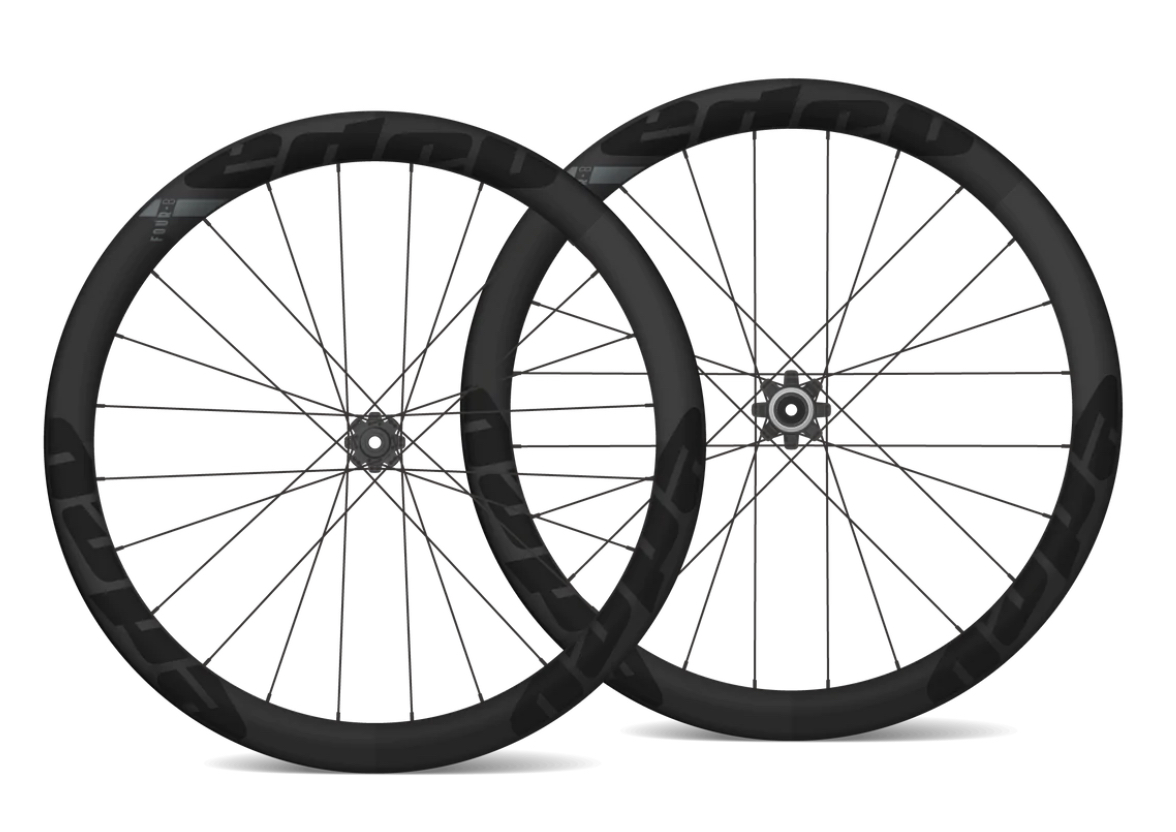 ON THE ROAD
Ride-wise, these wheels were quite a surprise packet. Having just finished reviewing a considerably more illustrious (and, yes, expensive) carbon wheelset of similar rim depth, I had relatively modest expectations.
But the FOUR.8 stacked up surprisingly well. In particular, I found they climbed fabulously well considering their extra weight, especially on the gentler <5% gradients I typically experience around where I live. That said, they were definitely most at home on flatter terrain as you'd fully expect.
Overall, I found their on-road performance solid right across the board. Acceleration was good, handling was assured, the DFCN.3 hubs rolled along smoothly with reasonably direct pick-up, and upwards of 30kmh I could certainly notice the aero benefits of the 48mm rims kicking in. Importantly, they also felt really stable and robust, delivering a nice balance between stiffness and compliance, especially for the money.
For the duration of the review, around 500km of riding, they gave every impression of being pretty bulletproof, so if durability matters, that's likely another big tick. Crosswinds are always a potential issue for deeper rims, but even on that front the performance was certainly no worse than other aero wheelsets I've ridden of late. More than manageable. My only real complaint – aside from the ostentatious branding on the review wheels – was the v-e-r-y noisy freehub which garnered plenty of comments. It's certainly not ideal for self-conscious riders.
SUMMING UP
EDCO positions the FOUR.8 as 'an all-purpose wheelset suited to all kinds of terrain' and I can only agree. They're a super solid mid-range carbon wheelset with good hubs, relatively wide rims and a deeper aero profile – all coupled with super keen value at under $1,700 for the set. A nice little upgrade without breaking the bank. Their one potential drawback is the narrow(ish) maximum tyre size. If you intend to run 30mm rubber upwards, my feeling is there are probably better options out there. But if, like me, you tend to run 25-28mm they're well worth a look, especially for the money
"…Acceleration was good, handling was assured, the DFCN.3 hubs rolled along smoothly with reasonably direct pick-up, and upwards of 30kmh I could certainly notice the aero benefits…"
As Peter Maniaty discovered, EDCO offer a lot of wheel for the money! And, in case you're wondering, the wheels are also available with more subtle black logos.
Interested In Edcos?
EDCO FOUR.8 Carbon Wheelset (Disc)
RRP: $1,669
COLOURS: Black/Anthracite, Red/White
WARRANTY: 2 years
More at www.edco.ch