The hardest race in the most beautiful place? Well, an affable Aussie has just conquered it—and it's only the beginning for a new brood of stars from Down Under, writes Anthony Tan.
One of the reasons Ash Barty gave for quitting the game of tennis in March this year was that she would spend months away from her family and friends. After winning the French Open in 2019, Wimbledon last year and the Australian Open in January, she said she'd fulfilled her tennis goals and was ready to move on. "I don't have the physical drive, the emotional want and everything it takes to challenge yourself at the very top any more. I am spent."
Barty, at the time of retirement, was a month short of her 26th birthday.
Until the final Sunday in May this year, Jai Hindley, also 26 years young, had not seen his parents for two and a half years. The previous occasion was a 24-hour stopover in Perth en route to Europe after he won the Jayco Herald Sun Tour in February of 2020.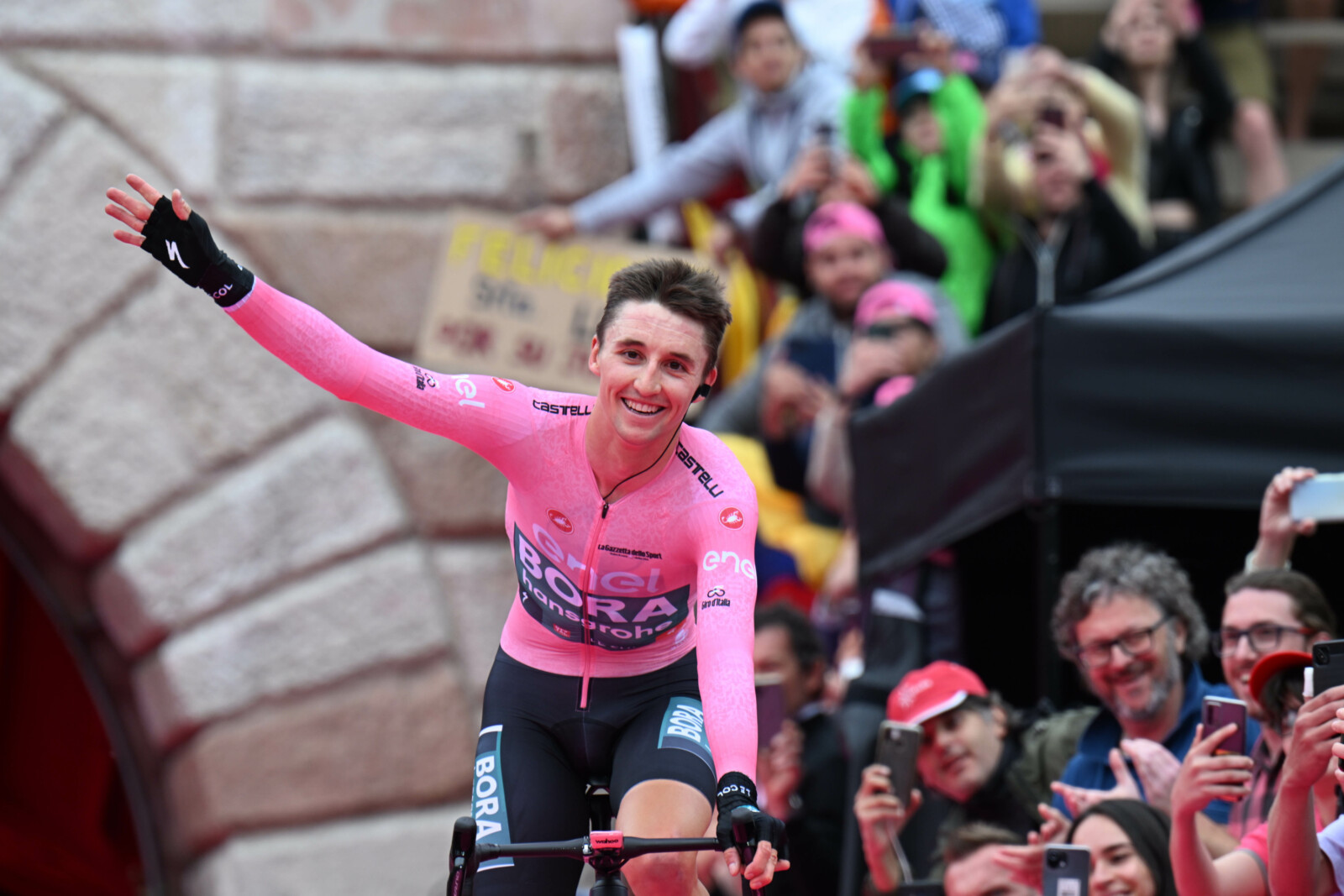 It was quite the family reunion at the two millennia year-old Verona Arena for Gordon and Robyn Hindley and their son and his girlfriend, and a bloody long way from the Midland Cycle Club where Jai began racing 20 years previous, aged six.
"When I found out a few days ago that they were going to be coming to the finish, I was really blown away," Hindley said the day he was crowned champion of the 105th Giro d'Italia. "To not see your parents for two and a half years is unbelievable."
That's in large part due to the COVID pandemic, but demonstrates a fierce mental tenacity in the face of adversity. Particularly in light of his torrid season in 2021, where, after running second at the 2020 Giro, much was expected of him but he failed to deliver mostly due to complications with saddle sores. "I had a lot of things going on, which made it a super-hard year and difficult period," he recalled.
"It was really frustrating because I finish 2020 with second place at the Giro [and] then had a really high expectation of myself coming into 2021, and [I] really wanted to prove to people, and more so to myself, that I was capable of riding at that top level, and that 2020 wasn't a fluke, like a lot of people on social media think."
Out of the six stage races Hindley entered last season, four he DNF'd.
"I didn't lose focus, even with all the setbacks. I trained really hard to get back to a high level but after each setback I kept losing the form, and it was really hard to compete at a decent level."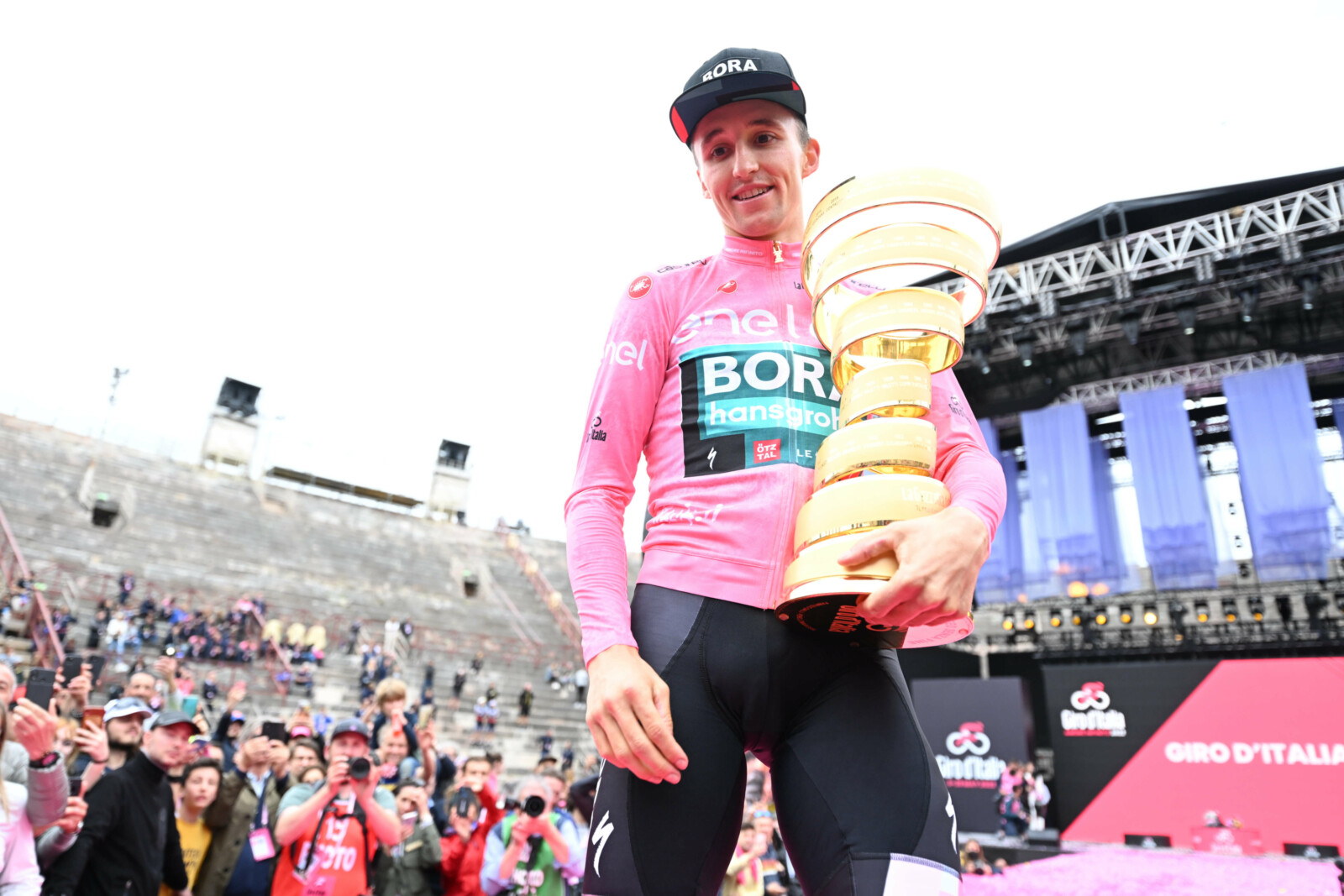 Team DSM did not renew his contract, but the German-based BORA-hansgrohe outfit liked enough about what they saw in 2020 to sign him to a three-year deal. The Giro was always going to be his focus this season, and on Stage 9, the first big mountaintop finish to Blockhaus, he delivered.
He jumped 10 places to fifth overall, yet talk of a potential winner mainly revolved around 2019 Giro champion Richard Carapaz and to a lesser extent, Romain Bardet and João Almeida. It was perhaps not till Bardet abandoned and Carapaz took the race lead on Stage 14 that Hindley, now second overall, was considered a real threat.
Nevertheless, the West Australian had lost to an Ineos rider before in Tao Geoghegan Hart. Going into the 15.7 kilometre final stage time trial at the 2020 Giro they were on equal time, before the Brit trumped him by 39 seconds. This year's Giro also ended with a TT. Even though Hindley was much improved against the clock, should he have found himself in a similar position, chances are he would lose against Carapaz, who beat him by six seconds in the Stage 2 TT in Budapest over 9.2km.
Hindley therefore needed to do something before May 29 in Verona. A plethora of mountains in the final week, an absurd amount of elevation gain—however in a clear premeditated strategy, his team decided to put all their eggs into the final mountain on the last mountain leg of the race.
There were numerous harder climbs in this year's Giro than the Marmolada, a 11.8km slope with a 6.8% average gradient. Till this year, it lacked the storied cycling history surrounding it like the Passo di Mortirolo or Stelvio Pass. Yet in the space of those final four kilometres of Stage 20, Hindley, with the help of his German team-mate Lennard Kämna (part of the day's early escape), turned a three-second deficit into an unassailable 1'25 advantage.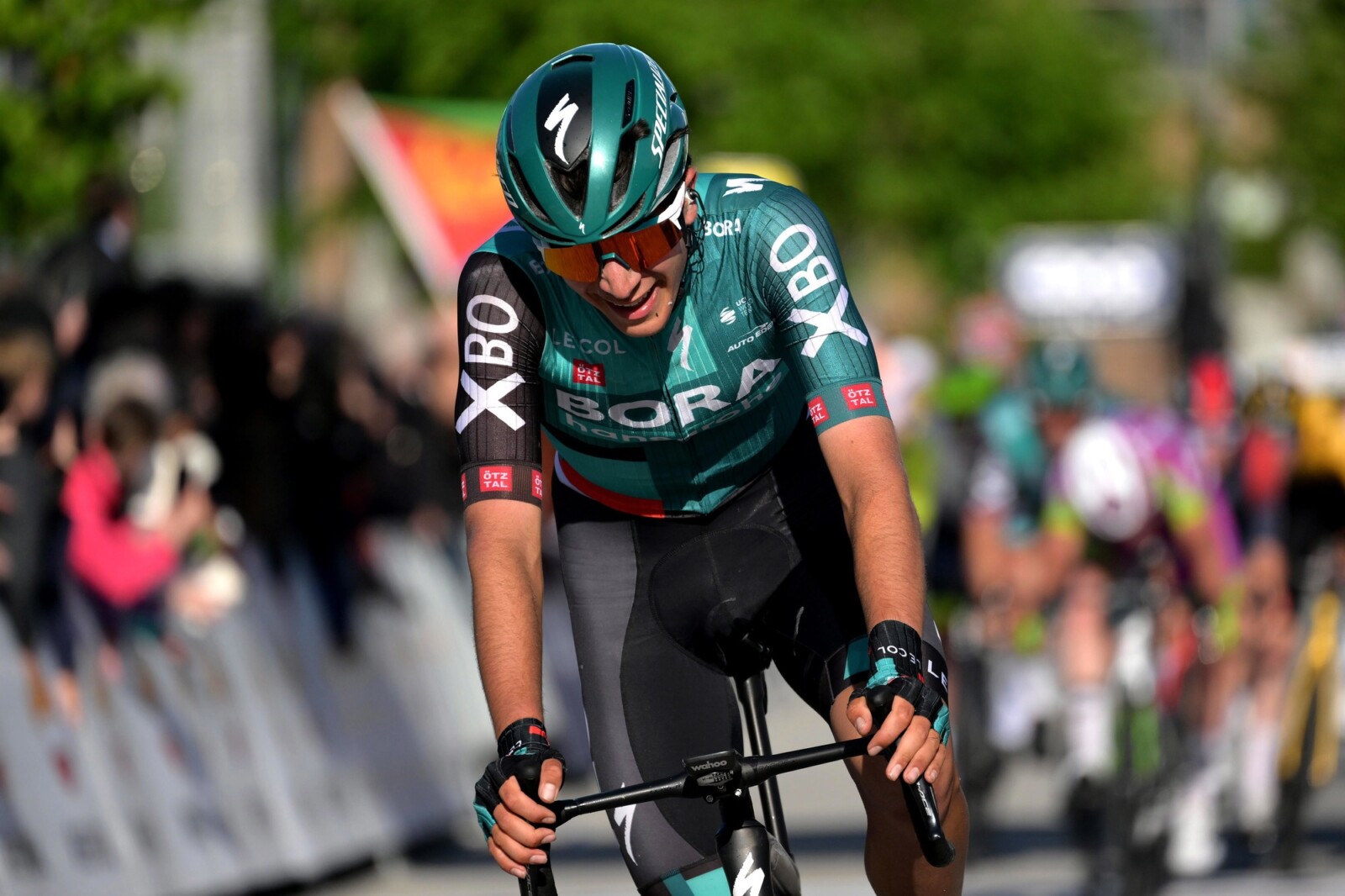 As SBS TV commentator Matthew Keenan remarked with gusto, "the Condor of Ecuador has had his wings clipped". Though such was the brutality of the assault, it may have been more apt to say 'ripped'.
"People forgot about him [after last year]. But he didn't forget," Dave Sanders, his former junior national team coach, told Fairfax Media's Sophie Smith. "He's come back better, more complete and more professional.
"The way he rode this tour, he personally and his team, it was all about that one big climb [on] the second last stage. Everything right from day one was about that; that's when it was going to happen."
Hindley conceded just seven seconds in the 17.4km Verona time test to Carapaz and said he took no risks on the descent of the Torricella climb where he was just one second in arrears, so had it come down to the wire, it would have been a nail-biting final day. But that's all speculation for now; the beautiful reality is that Australia has its first ever Giro champion.
Ben O'Connor, fourth place at the 2021 Tour de France. Jack Haig and Michael Storer, third placegetter and king of the mountains respectively at last year's Vuelta a España. Hindley's close friend Lucas Hamilton, a similar rider who finished a very creditable 13th at the Giro. As far as Grand Tour contenders are concerned, Australian cycling appears to be undergoing a very welcoming renaissance in the footsteps of Cadel Evans and Richie Porte.
There's so much more in store, but for Hindley, what will he do now?
"I'll take it easy for a bit, sink some beers, park up, and just really savour the moment."
Only an Aussie would say that.