In the previous edition of Bicycling Australia Magazine we took a look at the first five of Australia's best rides. Here are our next 10!
First up, former professional rider and five-time Tour de France combatant Pat Jonker details his favourite rides in Australia.
Glenelg – Victor Harbour – Goolwa loop via Cape Jervis
Back in the day, during my pre-European preparation, I would push out three 200km+ rides a week, especially during February.
The Fleurieu peninsula loop was always a favourite, especially if a south westerly was blowing.
Heading out of Glenelg I would cruise up the main road to Cement Hill which I took easy as it's a long day in the saddle. From here it's undulating until you hit Port Noarlunga where I hug the coast and take in the magnificent views to Sellicks Hill, the next major climb of the day.
From here it's through the beautiful Fleurieu countryside with endless views that help make seven hours in the saddle a pleasure.
My first stop would be the Delamere Deli, and from Delamere to Victor it's undulating, windy and the roads are slow.
I would typically push out two 20 minute efforts at 100rpm and around 170bpm—efforts make the time go by that little quicker. The views on these roads are endless; the ocean is always in sight and the wind is typically slightly from behind.
Passing Victor Harbor the legs are starting to feel it—another stop is on the cards. I pull up at the local deli where the owner knows me as a regular and has a hot pie with sauce plated up before I open
the door.
The last hour of the ride isn't too difficult: we descend mostly and weave our way through the suburbs of the foothills and freewheel down Flagstaff Hill Rd. Then it's back to Glenelg where we hit the Orange Spot Bakery to replenish the carbs burnt.
Barossa Valley Loop
The Barossa Valley ride starting from Norton Summit was a staple endurance ride for the AIS track team during the '80s and '90s.
We would start the ride at a comfortable pace up Norton Summit with the next 50km lumpy—it's up and down with some terrific descents over very scenic roads. At times you would think that you're riding through Switzerland, not the Adelaide hills!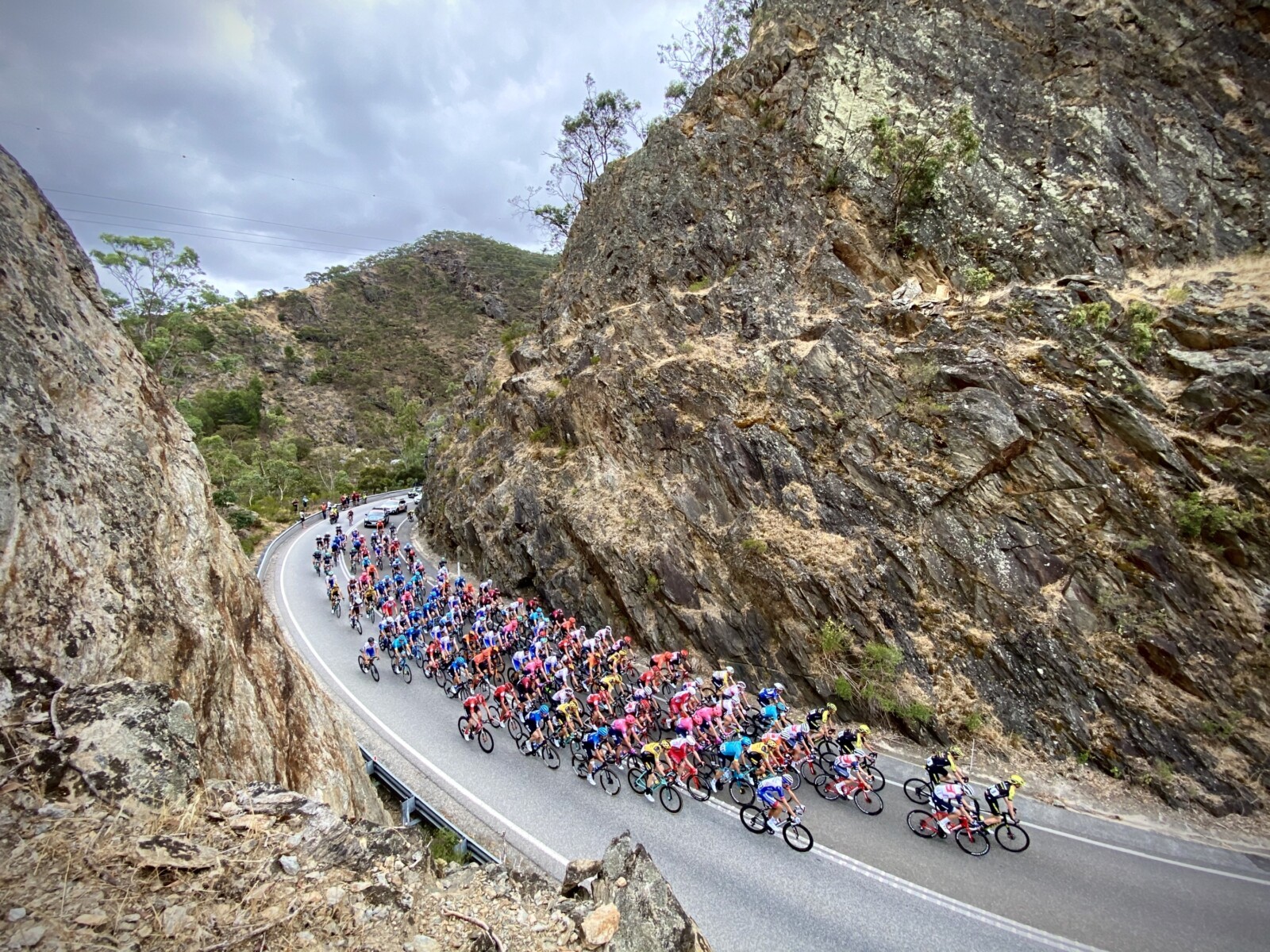 As we enter picturesque Lobethal it's a must to sprint for the town sign located on the crest of a small climb.
Back in the day I never won that sprint—the odds were greatly stacked against me with the likes of Woodsy, McGlede, McCartney, Dutton and McGrory in the bunch.
As we pass Mt Pleasant the geography changes, and with the many rocky outcrops it's like you're riding through the set of an old western.
Our next stop would be Nuriootpa where there are several fine bakeries to choose from.
After a quick stop for fuel, it's 50km of beautiful scenic Barossa Valley surrounded by world-famous wineries plus fast undulating roads. The last part of the ride finishes down the Gorge Rd as we pass by the scenic Kangaroo Dam—it's a fast descent of well over 80kph an hour to the last road sign of the day and, you guessed it, one last all-or-nothing sprint to finish off a fantastic day of riding.
The Victorian Alps
To prepare for the European road season you need some 'bergs in the legs and for this there is no better place than the Victorian Alps in summer.
Mt Hotham and Falls Creek were favourites because they were very similar to some of the climbs you would come across in the French Alps. Long, just not as steep.
On a hot summer's day, there is nothing better than pushing out a seven hour ride on a route that would be very similar to today's Three Peaks course. I would have to say Falls Creek from Mt Beauty—around 20km with an average of 4%—is a real favourite as it can be ridden mostly in the big ring.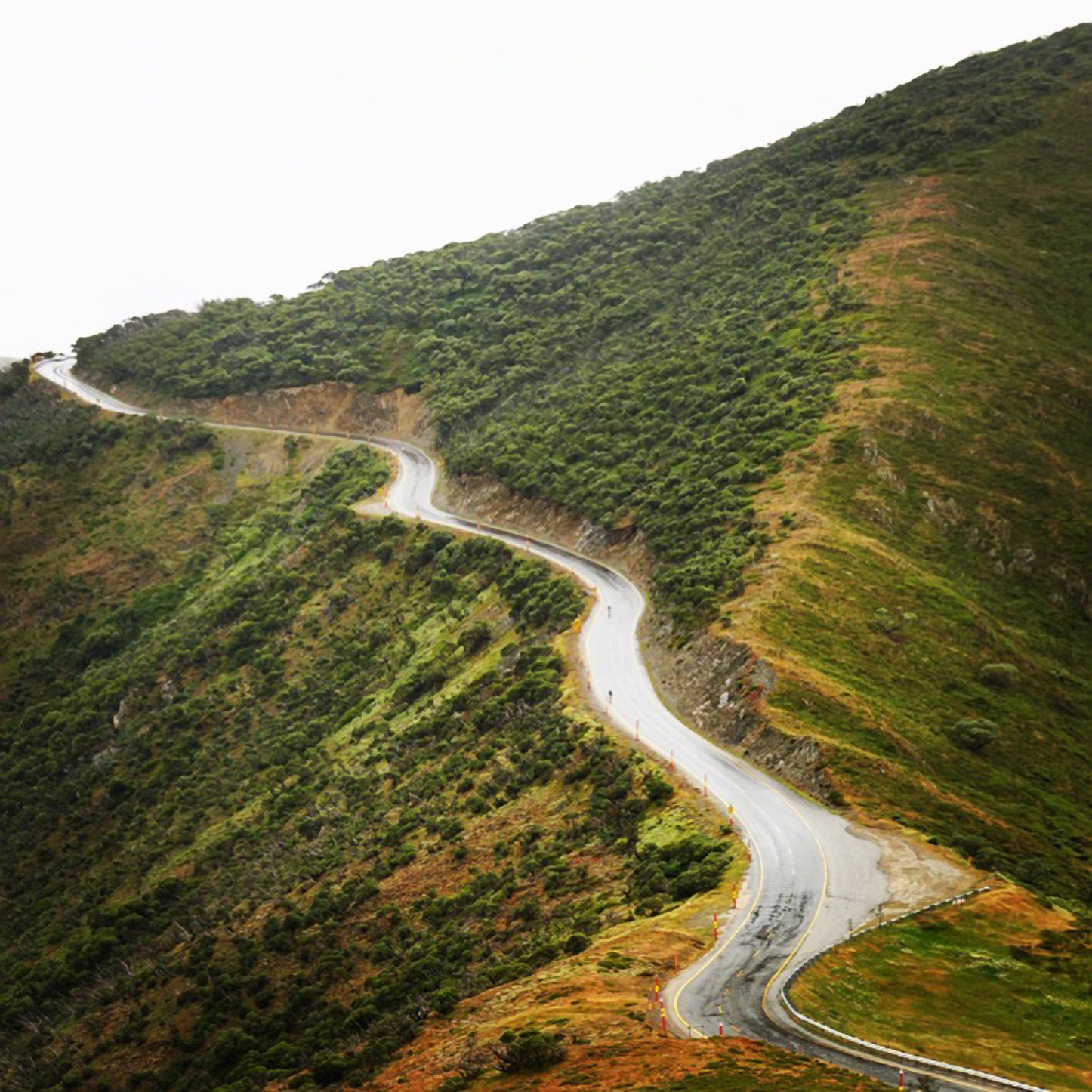 The scenery is amazing: beautiful ferns, just simple Australiana, you can smell the eucalyptus leaves on a hot day, and its ruggedness—the Victorian Alps really holds its place as one of the most picturesque places on the planet. You don't always need to go to the Italian Dolomites to find paradise on wheels.
There is one thing I think some old school cyclists wish they had, and that's Strava. We have no idea what times we did while pushing out race pace efforts on these passes. We typically had a rule of always staying above the 20kph mark on 8% climbs. And if the roads dropped below 6% then that was big ring stuff—and don't forget our smallest gear ratio was 39×25.
I'm sure some of us like Phil Anderson would have smashed a few Strava KOMs back in the day. Not that Strava really matters—riding in the Victorian Alps is simply all about an unforgettable cycling experience.
Adelaide's Beach Run
Not all rides need to be 200km mountainous death rides. There must also be recovery days, and nothing beats the Adelaide beach run from Glenelg to Outer Harbour and back.
Beach runs are all about putting on your best kit, making sure your legs are well shaven and having your bike looking totally spotless.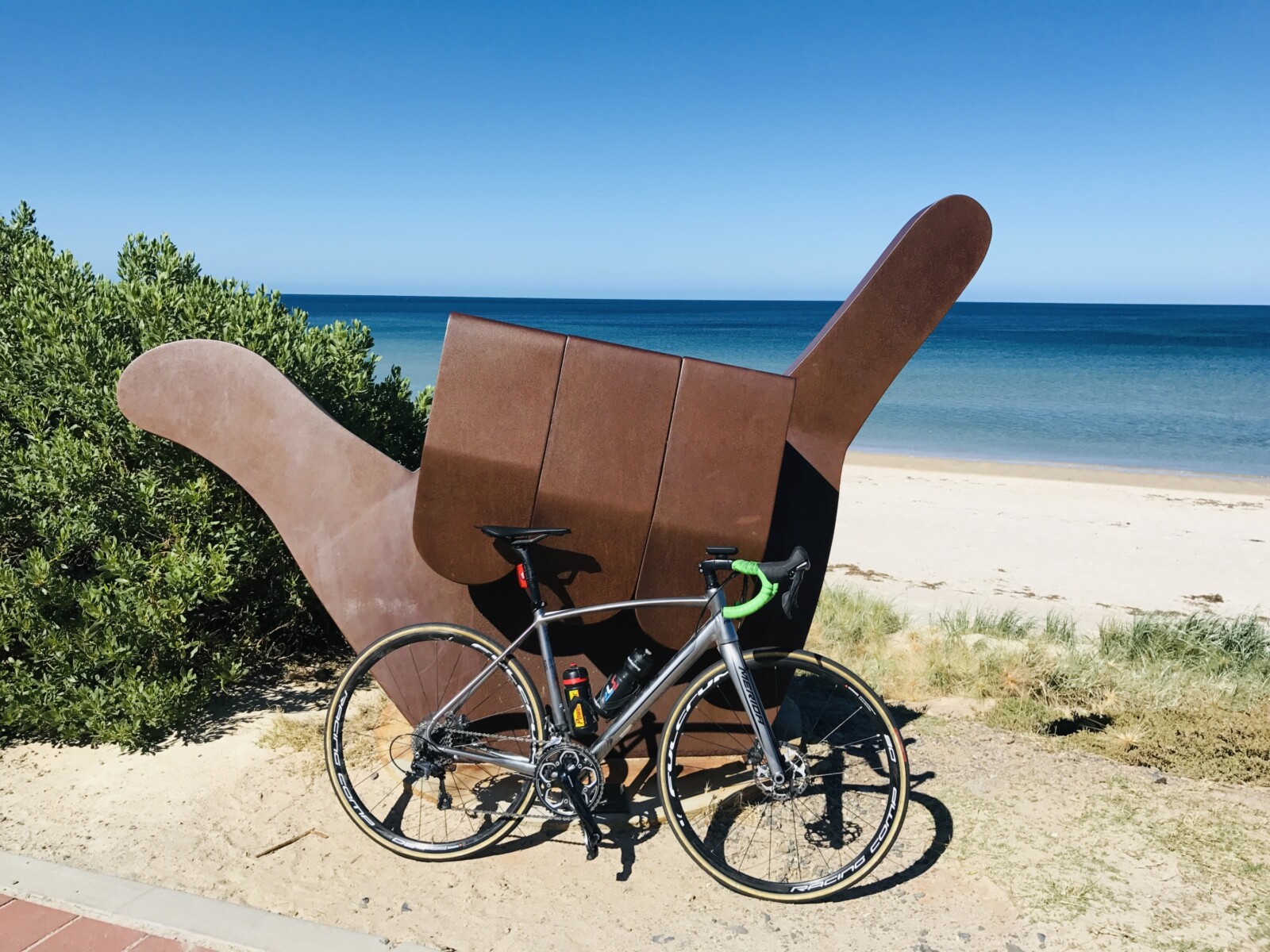 Our beach run traditionally starts at the Orange Spot Bakery at Glenelg and hugs the coast. It passes the popular West Beach Caravan Park along with the trendy beachside suburb of Henley Beach, which used to host the AIS track team for many years.
Once you get to Semaphore you have some terrific views of the Gulf St Vincent as we continue north to Outer Harbour where the turnaround point is. As we head back to the award-winning Orange spot bakery for our well-deserved coffee and pastries, we have one last must-do on our beach run. You guessed it! That's the regular sprint alongside the Patawalonga Foreshore.
Cabramurra In Mt Kosciusko National Park
During my years riding with the AIS, and being based in Canberra, we had numerous rides to choose from. Endless interval sessions on Mt Stromlo and recovery rides around Lake Burley Griffin were all terrific rides, but my standout was the annual pilgrimage to our altitude training camp in Cabramurra.
We rode from Canberra to Cabramurra—a distance of 230km—and spent a week training around Mt Kosciusko National Park.
Upon the beautiful plains of the Snowy Mountains there are few trees to protect you. And beware, strong winds can be relentless. That said, the tranquillity is hypnotic. 
I think Australia's Alpine regions are underrated; the cycling is as enjoyable, challenging and at times as scenic as the Italian Dolomites. Although in Italy the coffee is a touch better than the instant coffee we drank back in the day.
Bicycling Australia Editor Nat Bromhead is based in Sydney but has enjoyed a wide variety of road and gravel cycling in most states and territories. Here he shares his favourite Aussie rides.
Mount Hotham, Victoria
Mt Hotham from Bright—to me it's Australia's most similar ascent to a classic European climb. The flat start and 24km from Bright to Harrietville is the perfect warmup. From there the only way is up, with the climb to the top split into three distinct sections that could loosely be defined as tough, easy then tough again. The sweeping and expansive views are spectacular, particular on the more gentle sections of the climb where you can focus more on the scenery than the pain. This is a highly recommended ride for all Aussie cyclists.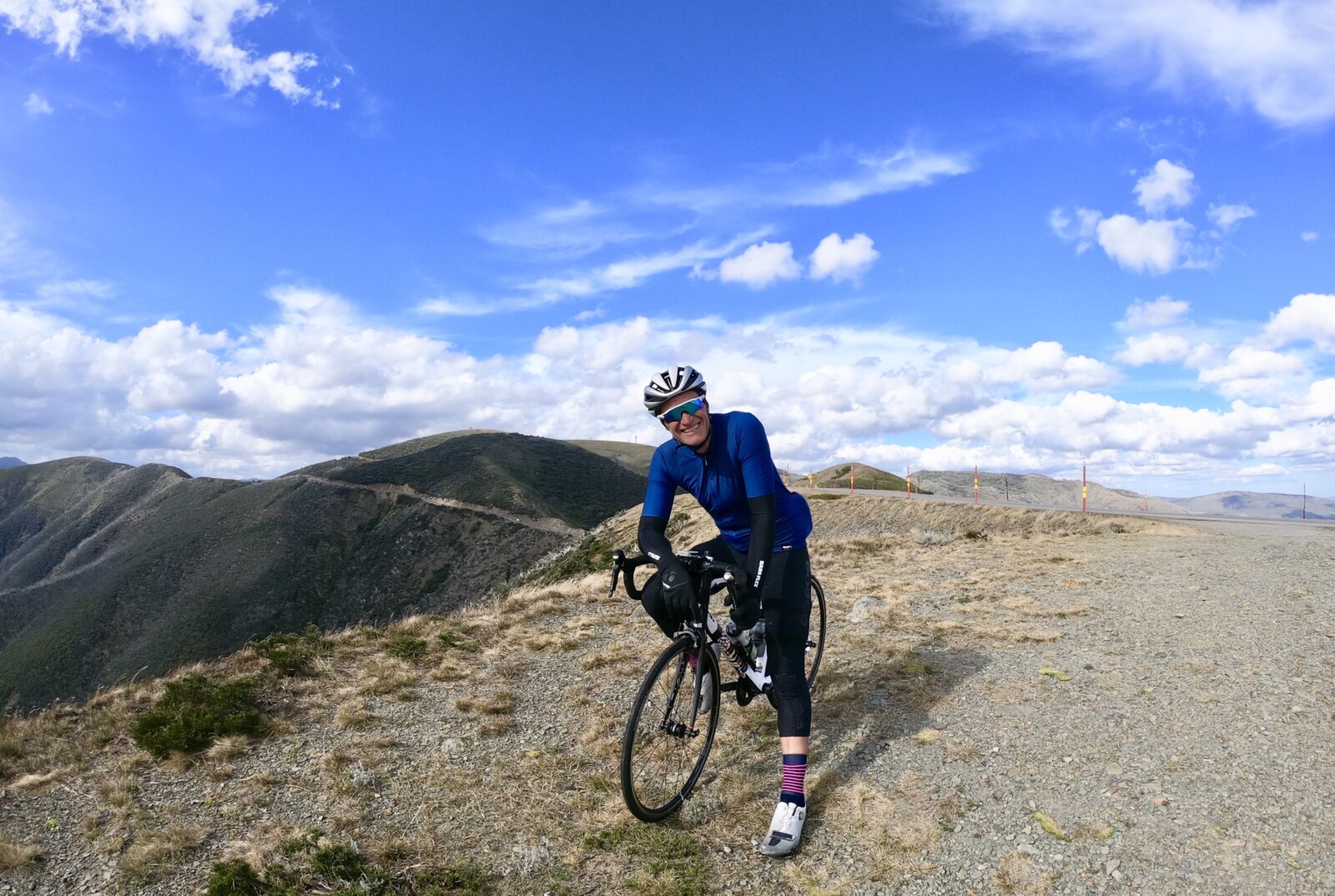 Mt Coot-tha, Brisbane
"What…from Hotham to Coot-tha?" I hear you ask. Yes. Right on the doorstep of Brisbane, indeed just 7.5km from the CBD, is one of Australia's best and most accessible training rides. It's easy (and safe) to get to, with bike paths and bike lanes paving the way. So close to the city, it also feels so far away, with bird life, nature and relatively less traffic. Ok, I may be a little biased as my love affair with Coot-tha started on an old steel Ricardo, with dodgy centre pull brakes back in 1987. But it does remain a classic ride.
Inman Valley, South Australia
In the hinterland of the Fleurieu Peninsula south of Adelaide, the Inman Valley's Mt Alma Road offers incredible views and absolutely stunning cycling. Relatively quiet and traffic free—at least on weekdays—the region perfectly illustrates why greater Adelaide is so popular for visiting riders.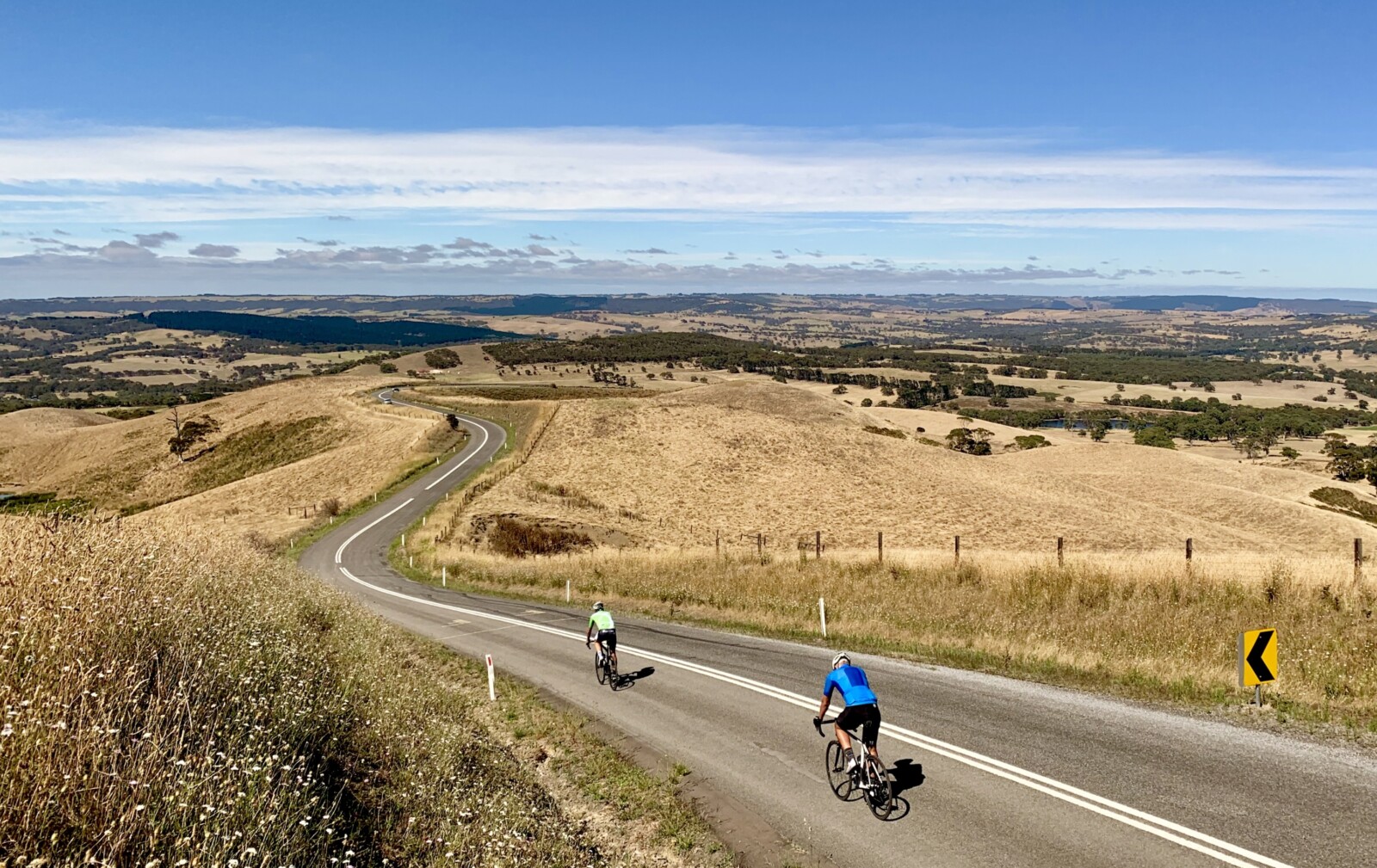 Brisbane Valley Rail Trail, Near Ipswich
Still in the Sunshine State, and definitely not the average road ride you'd expect to find on this list. But for those with a gravel bike, the 160km Brisbane Valley Rail Trail (or BVRT) is Australia's longest rail trail. It's absolute paradise for those who like to occasionally take a break from the bitumen. The starting point is at Wulkuraka near Ipswich, west of Brisbane.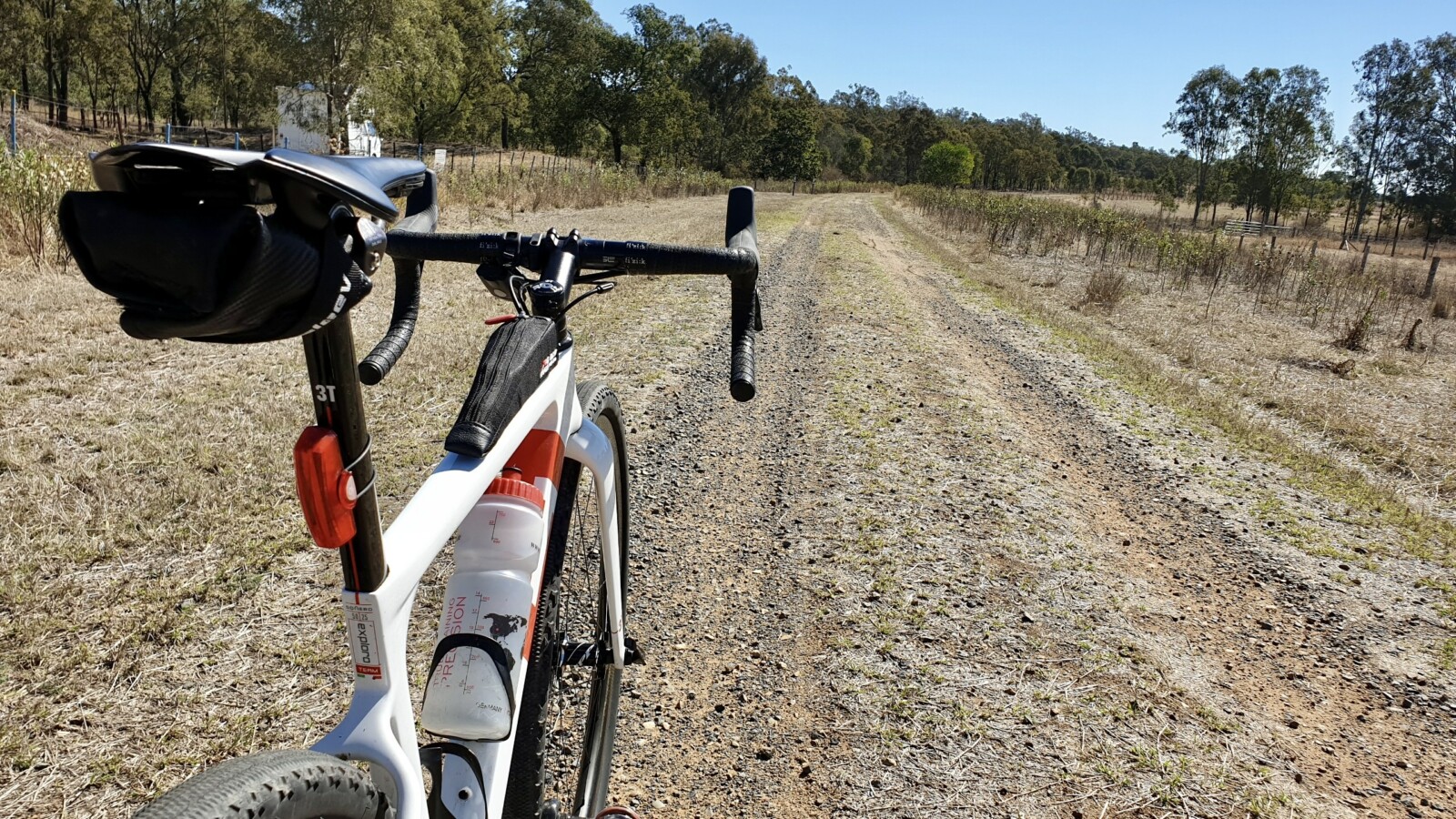 Jindabyne to Charlotte Pass
Not the toughest, nor the most gruelling, but the climb from just out of Jindabyne to the end of the bitumen at Charlotte Pass is up there as one of my top Aussie rides. While the average grade is just under 3%, the top gradient is 7.4% as you ride from 910m through to 1,841m.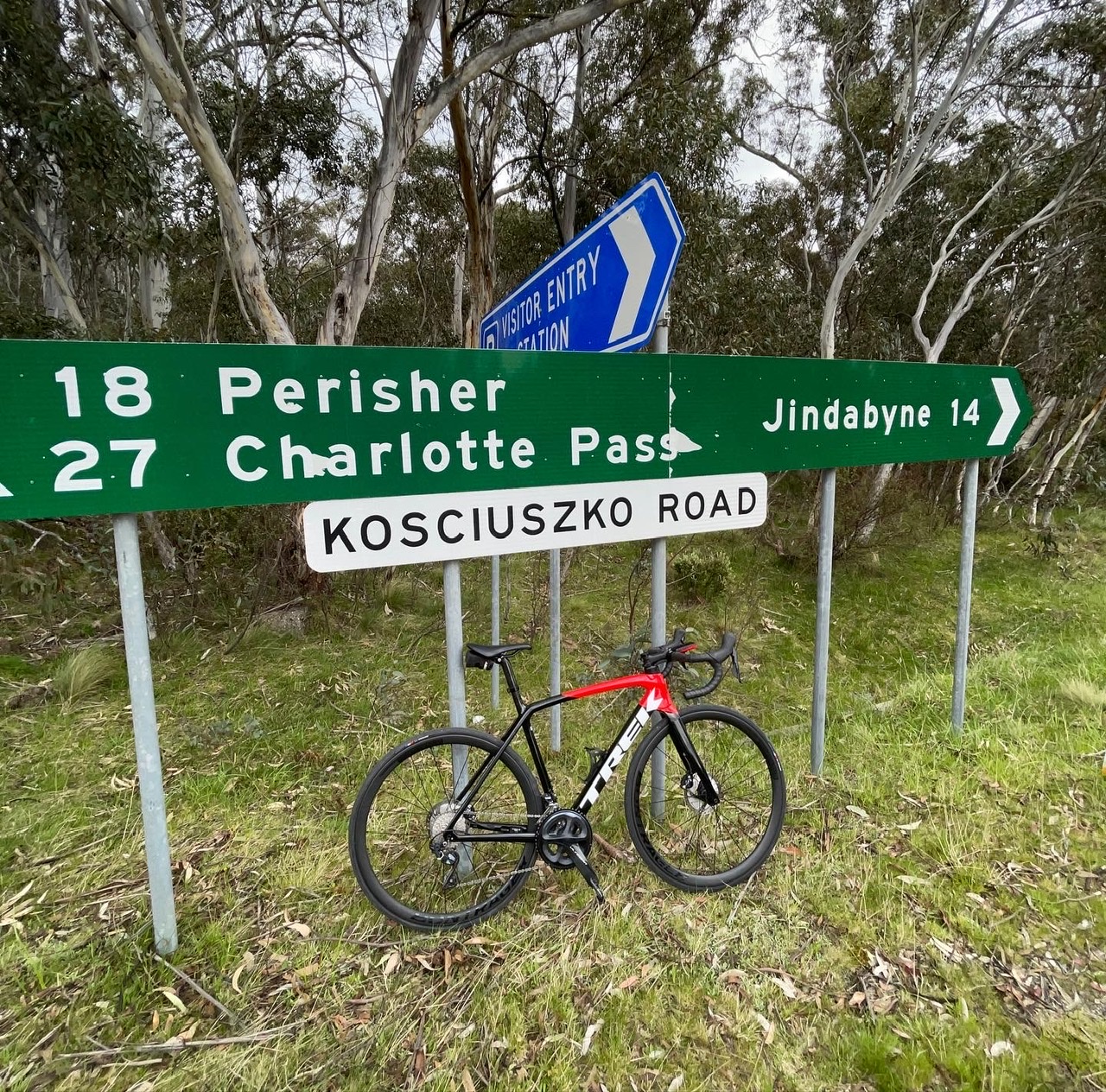 Along the way is a kaleidoscope of iconic Australiana, the views and temperatures varying widely depending upon the time of year. My two top tips would be to take a quality jacket regardless of the temperature in Jindabyne. And take it easy on the descent—the crosswinds can be flukey and wildlife (literally) abounds.
Have your say
What are your all-time favourite Australian rides? Have your say on our social media channels. Or visit bicyclingaustralia.com.au to vote now.