The proud owner of a custom Chapter2 Rere, Trent Forbes tells the fascinating story behind why he chose this aero platform as a dream build.
Like many enthusiasts in our sport, Trent Forbes has been riding for as long as he can remember. Starting out in Tasmania,​ he joined the Australian Defence force. He was posted to Sydney for around eight years, then reposted to Brisbane where he still lives and can often be spotted riding one of his beloved bikes.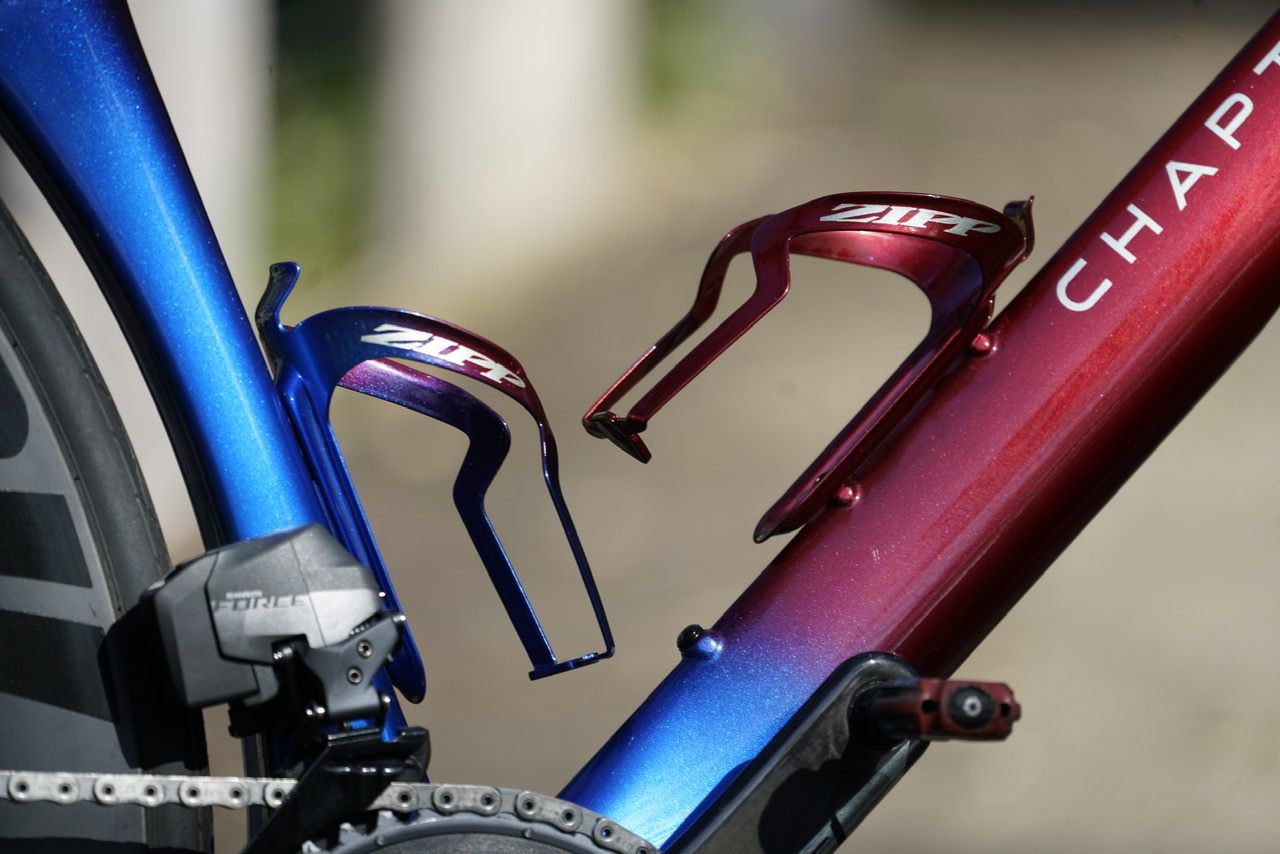 That's where Trent takes up the story.
"With my job, and always being away from home, well that pretty much killed off any training for races. So I continued social riding for some time and was eventually discharged from the military due to medical reasons—some can probably guess why. Yes, I had multiple deployments to Afghanistan and one to East Timor.
With a competitive streak from my earlier cycling days, I developed an interest in the Invictus Games—the international sporting event for wounded, injured and sick servicemen and women.
I was selected and competed in Sydney for the 2018 Invictus Games and that was a wonderful experience. This led me to get back into racing with a local team—mainly crit racing with the occasional road race. It also motivated me to obtain a coaching qualification and help develop our club's juniors.
Being a coach gives me great value, and when I race I see things on the road and in racing and use those experiences in my lessons. So this exposure is really valuable on a personal level, and adds to the experiences I pass on to others.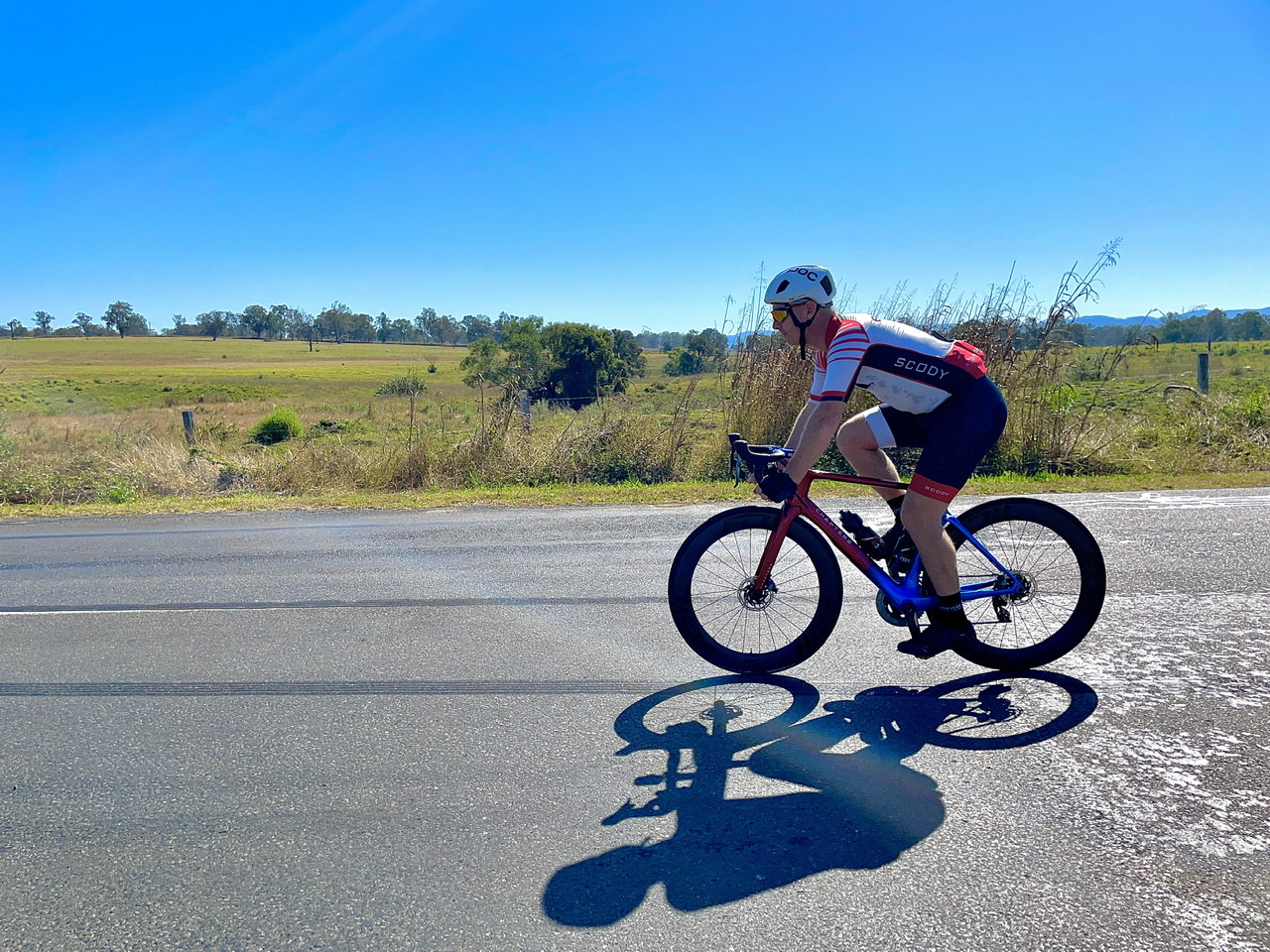 My main bike at that time was good but not great. It was more of an endurance frame than a specific race bike. I purchased some deeper dish 60mm wheels for it which made a decent improvement, but it still wasn't my dream bike.
Like it does, N+1 and all, this got me thinking about what exactly I wanted for a race machine.
INVICTUS GAMES
With the Invictus Games, all cycling events are held on the same day—the ITT in the morning and road race (in a crit race format) in the afternoon.
As I don't do a lot of time trialling, and probably won't in the future, I didn't want another bike sitting in the shed and not being used much if at all. So I had to come up with a build that could do it all—albeit with a wheel change and possibly the addition of some clip on aero bars.
With confirmation that an aero road frame could be used for criteriums before a quick change to make it TT ready, I spoke to independent bike fitter Pete Spencer at Gold Coast Bike Fit.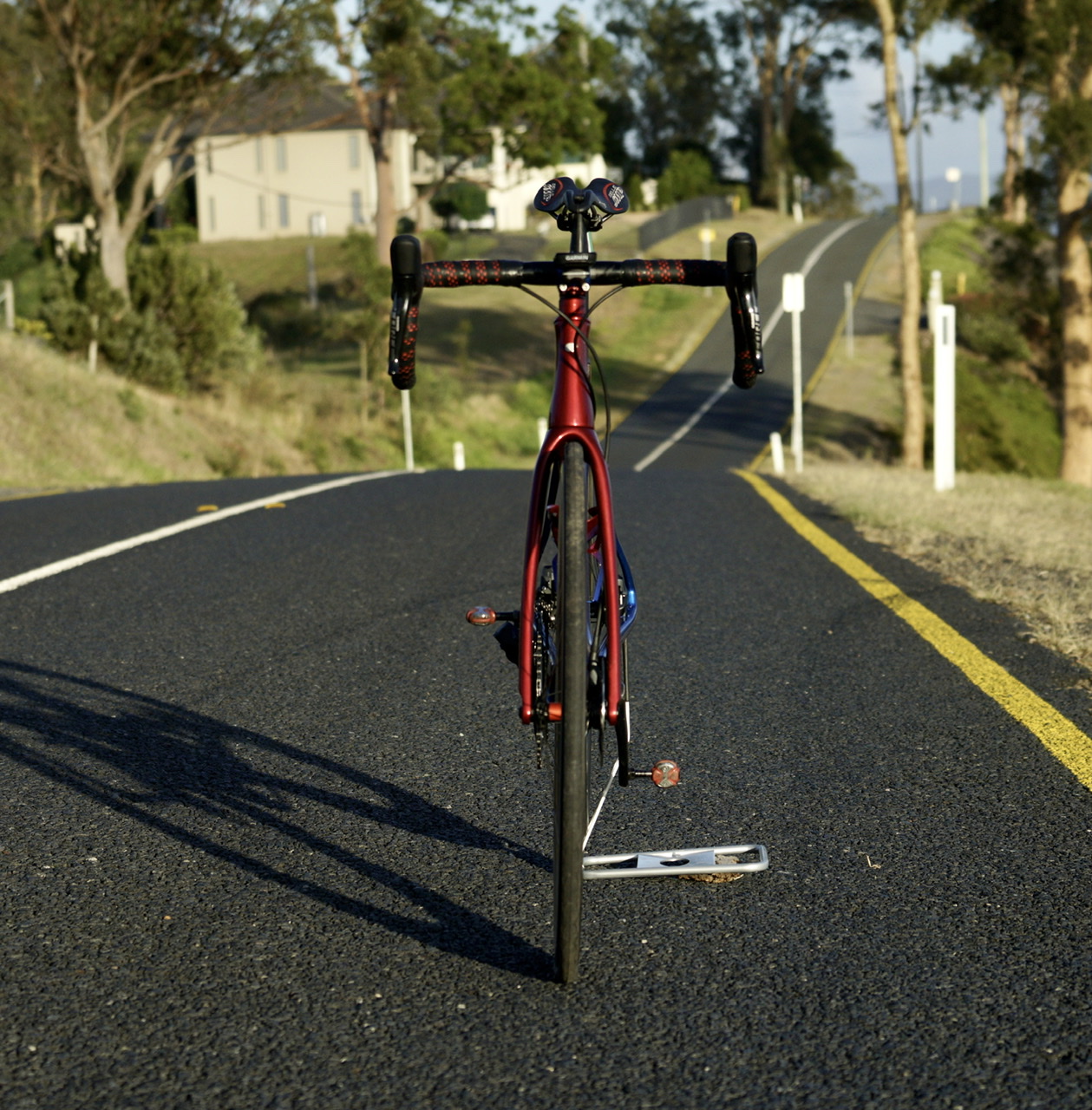 I took him the geometry tables of several aero-specific models and he set me up using his vast experience along with the Retul bike fit system, and the numbers spoke for themselves. I told him what I wanted to achieve and the most appropriate bike model and size was selected. That bike? the Chapter2 Rere.
MY SECOND CHAPTER
In 2020 I met Mike Pryde, the owner/designer of Chapter2, and really liked his background and his thinking. I was also a big fan of the frameset and the 'Chapter2' name which, on a personal level, has a lot of meaning to me. I feel like I'm into the second chapter in my life now. First was defence force life—something I compartmentalise as Chapter 1—and everything after that is Chapter 2.
Now that I'm out of defence I can swap things around and start putting family and my passions first. I'm writing my second chapter now and it's with this bike.
So I got the bike, and most components, through Tom at Tandem Co in Brisbane, and started on the process of putting it all together.
GROUPSET
Groupset wise, I went with SRAM AXS in a mix of Force and Red. Why the mix, you may ask? The value, bang for buck and lack of cables when I swap to TT mode.
Speaking of the TT setup, for that I adopt a more forward position via the quick installation of a second seat post and saddle. The occasional use of clip-on aero bars meant I needed alloy handlebar as well. Bike fitter Peter assisted greatly with these aspects and helped develop the best compromise between the two fits, including optimal crank length.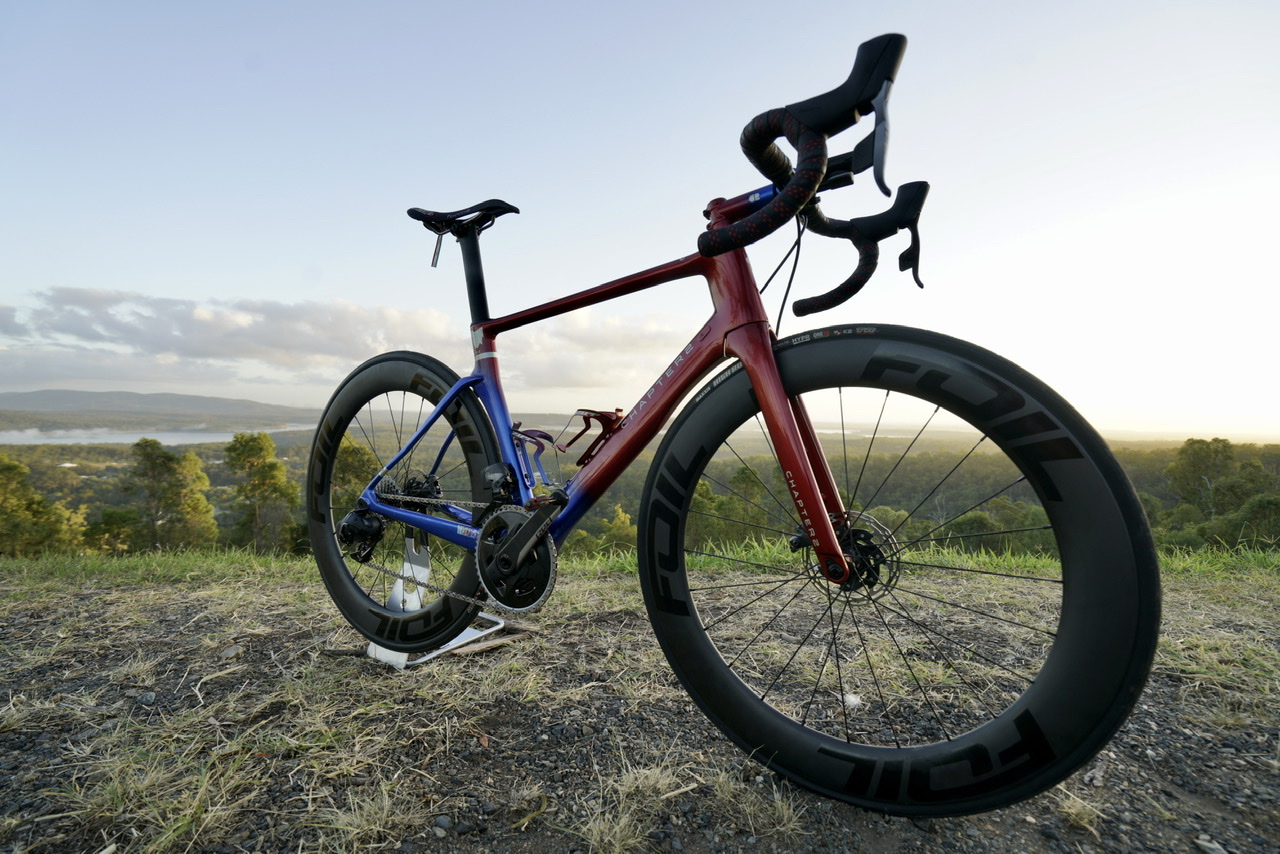 That additional seatpost was ordered with the frame, and I have different saddles mounted, ready, fitted and angled. All I need to do is swap posts, adjust to the required height, and I'm ready to go.
THAT CUSTOM PAINTWORK
To the paint design and I spoke with Brisbane frame painter Ben Wallis of Wallis Paints. I always liked the faded-paint look, and red is considered fast—so that's at the front. Then there is a transition to the blue along with some minor changes and personal touches to the frame, such as my logo—the map of Tassie on the side. I didn't want my surname and flag on it, I'm no pro.
I wanted the bottle cages and stem to match in with the frame, just to complete and complement it. On the fade transition—one or two water bottles were taken into account for this—I want to only run one bottle so I can move the cage to the other position and it won't look out of place and still match. The cable ports and headset spacers were also painted to match the frame.
THE WHEELS
To the wheels, and I have two sets on hand for those switches between crit, street, and TT riding.
The first are 60mm deep carbon rims with DT240 hubs to be future-proof—they seem to have adapters for whatever standard comes out. This is in case I ever need to transfer the wheelset to another frame.
The second set features an 85mm deep rear with 40mm front on DT 350 hubs. Both wheelsets run the same hub and disc rotor size, along with the cassette (SRAM Red on the 60's, SRAM Force on the 80's) to help everything line up perfectly. If I do need a wheel swap, no adjustments are needed.
THE RIDE
To the ride, and it really does feel fast. The bike also corners extremely well, and I'm genuinely surprised by how well it handles quick, twisty bends.
"…It's a machine I can knock over solid kilometres aboard, and still be able to function well after getting off the bike…."
I have owned and ridden numerous other bikes before and the Rere is the standout so far as handling goes. It definitely has an edge on the others I currently own—and that edge can make a big difference.
It holds its line nicely and gets up to speed without some of that lag you feel with other aero-specific bikes. I often change and swap out the wheel combos for different terrains or weather.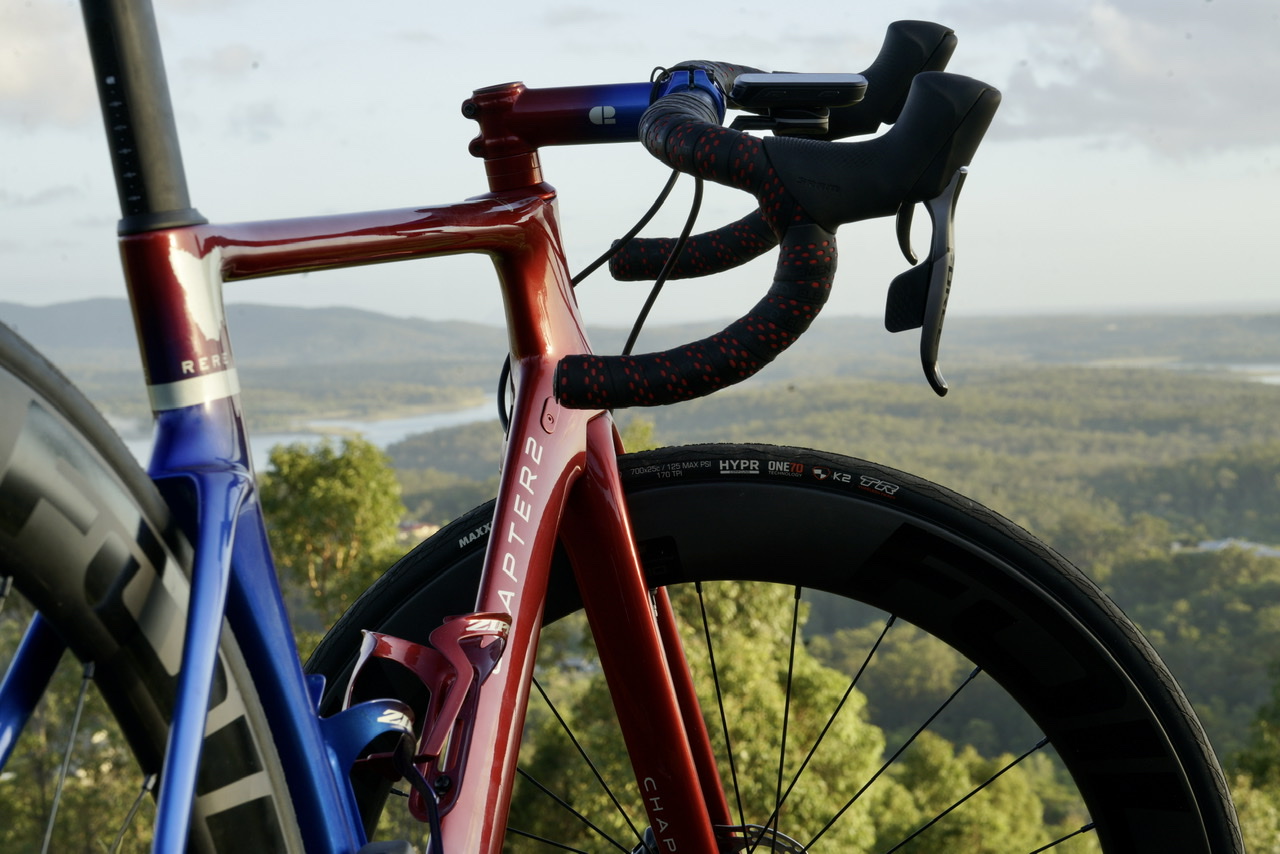 Most of the time the ride is perfectly good with the 60mm wheels front and rear. Yes, side winds do catch it a little, but it's still very manageable and nothing major for me. It also is a more compliant aero bike and, overall, offers a surprisingly comfortable ride. This is particularly helpful as I have injuries to deal with.
Summing up, it is a great bike to live with, a machine I can knock over solid kilometres aboard, and still be able to function well after getting off the bike.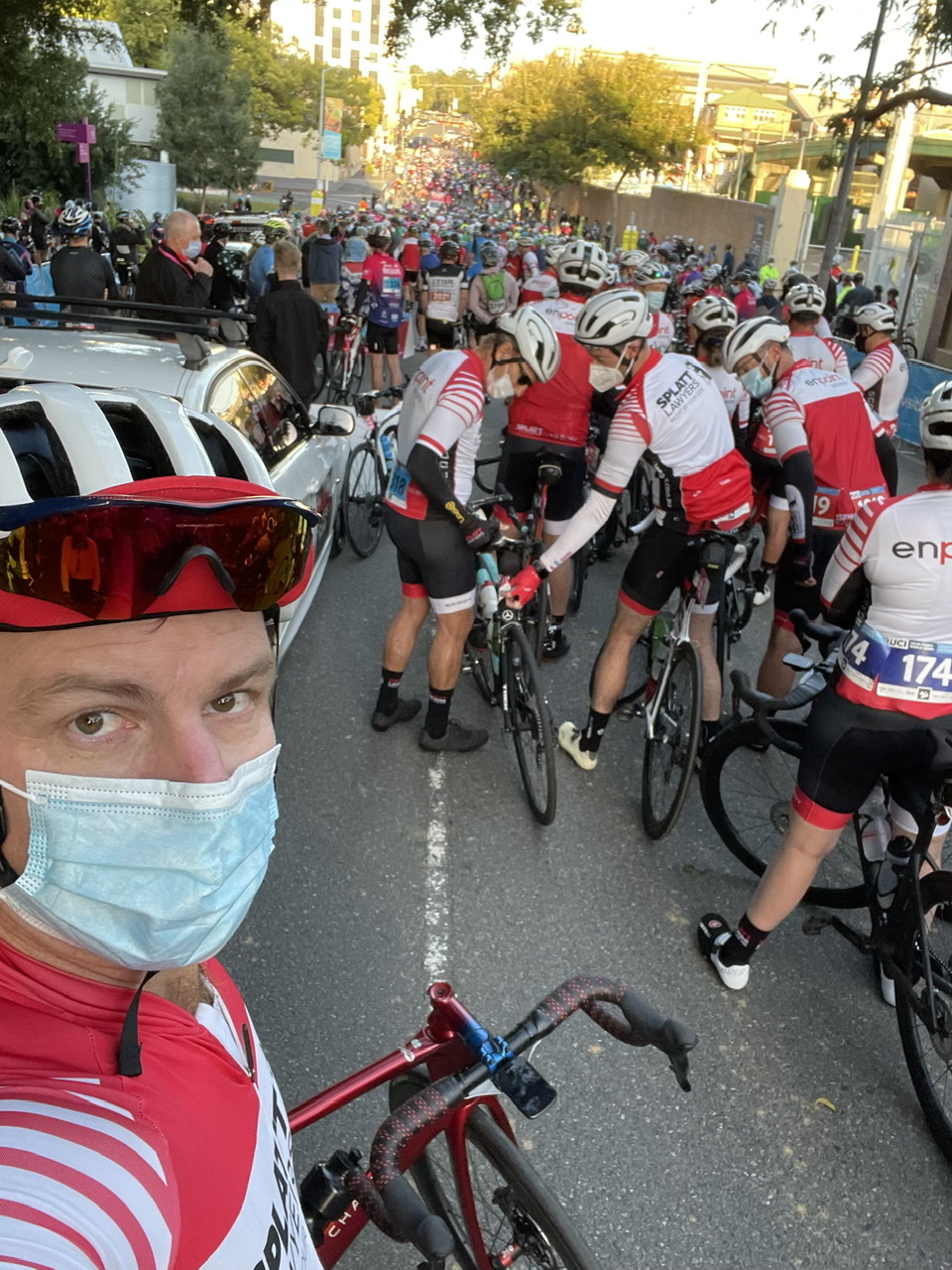 Overall I love this bike. To ride it—particularly after all the planning, research, preparation and ultimate the building—well it's very rewarding and brings genuine joy to my life. I'm thoroughly enjoying my second chapter and this Chapter2.
Performance: The frameset is compliant, it corners like it's on rails, and holds speed well. An aero bike that's perfectly happy on the crit circuit but also fits the bill as an all-purpose bike.
Finish: Sold as a frameset only, the factory finish includes individual details and designs with a Kiwi nod which I really like. Chapter2 often change designs and release limited edition colourways. The positive here is you can build the bike your way. There is full internal cable routing and the frameset is delivered with plastic routed tubes to assist the build if cables are used.
Summing up: This bike's cornering ability genuinely surprises me; I like it a lot. It gets up to speed quickly and holds it well. Aero design and compliance don't often marry well, but with this build they do. If you ride rougher roads, even back roads, I think you'll be feeling fresher for longer.
Specifications
Frameset: Chapter2 Rere Disc frameset (various colour options are available as is rim brake)
Fork: Chapter2 Carbon FM disc
Seatpost: Carbon included – zero offset available.
Brakes: SRAM AXS Force
Drivetrain: SRAM AXS Force/Red mix (Red -chain, crank, cassette) the rest is Force
Chainring: 48-35
Stem: Chapter2 Alloy (included) 120mm
Handlebar: Zipp Alloy SL-70 420mm
Wheelset: Foil carbon Disc 2.0 Tubeless with DT 240h, Aerolight spokes
Tires: Maxxis HighRoad 25c TR
Cranks: SRAM Red with Quarq Powermeter Spider
Cassette: SRAM AXS Red 10-28T
Frame Sizes: XS S M L XL
Weight: Circa 8kg
RRP: $4899 for the frameset