He is the former Premier of Victoria having won three state elections, been the nation's consul-general to New York, was awarded a Companion of the Order of Australia, and, most importantly of all, is a keen cyclist.
This week Steve Bracks was appointed Chairman of Cycling Australia. Many who ride the roads around Williamstown in Victoria may have seen 62yo Mr Bracks out on his bike. A self-confessed cycling addict, he says he rides as often as possible.
"I try to get out about three times a week," he said. "It's not as much as it should be, but never is."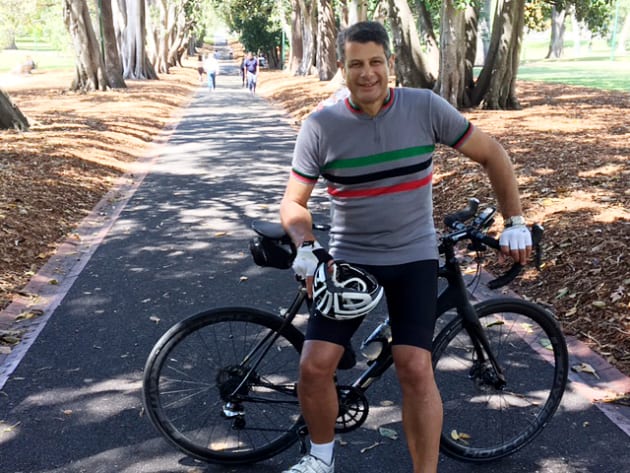 Following the announcement of his new role with Cycling Australia, we caught up with Mr Bracks and started by asking his thoughts on taking up the challenging position.
"I'm grateful to have the opportunity to combine my skills with a sport that I love," Mr Bracks told Bicycling Australia.
"I have some previous experience in cycling, when I Chaired the 2010 Road World Championships in Geelong, the first time the championships had been run outside Europe at that stage, and that exposed me to cycling internationally and domestically. It was a fantastic event for our country."
A Sport 'On The Move'
Mr Bracks said there's no doubt cycling is a sport on the move, both around the world and right here in Australia.
"More bikes are sold in Australia than cars at the moment," he said.
"It's a mass participation sport, it's big internationally and we are well represented internationally, so there's an enormous value proposition there which provides us with great opportunities."
With next year's Gold Coast Commonwealth Games fast-approaching, and the recent opening of the world-class Anna Meares Velodrome in Brisbane, Mr Bracks will chair his first Cycling Australia board meeting in the River City in early March.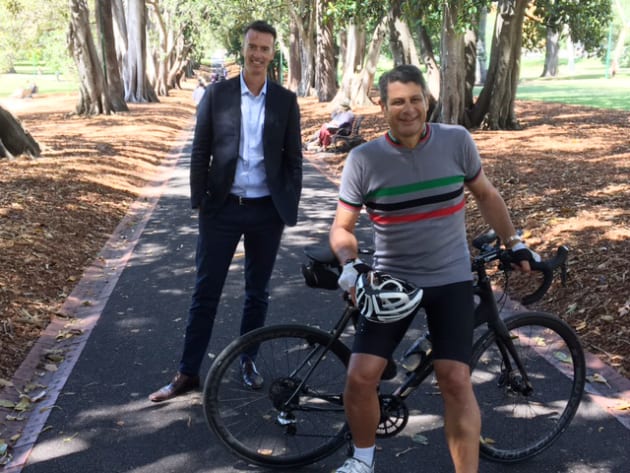 "I'm excited at the prospect of leading the organisation towards the 2018 Commonwealth Games," he said. "And the 2020 Tokyo Olympics, and watching our elite athletes showcase the sport at home and on the world stage."
Bicycling Australia: Mr Bracks, Can you elaborate on your goals and objectives over the first 12 months in the new role?
Steve Bracks: Unity across the sport in Australia; a sustainable financial position for the organisation; enhancing the mass participation of the sport at grassroots levels across the country and performing well domestically and on the international stage.
BA: You've said improvements are possible – where do you think Cycling Australia can improve?
Steve Bracks: We always want to do better, and that relies on making sure the organisation is effective, that it is running well, that it has a clear strategic direction for the sport across the nation as much as we can. Cycling Australia is back in profit but having a long-term, sustainable financial position of the organisation going forward is important and that's something that I will seek to achieve as Chair.
BA: What changes to overall management of Cycling Australia can we expect to see?
Steve Bracks: Alongside my own appointment as Chair, Cycling Australia has appointed two new Directors – Steven Drake and Duncan Murray – both of whom bring invaluable cycling experience and knowledge to the Board.
BA: Do you have any closing comments for Bicycling Australia readers?
Steve Bracks: I look forward to connecting with the cycling community. I'm sure I am like many of your readers in saying that there is never enough time on the bike, but I make the most of participation events and time off when I can. I'm excited to be in the role and committed to the sport of cycling.
We'd love to hear your thoughts on Cycling Australia – have your say in the comments below.