Hydraulic road disc brakes have become something celebrated within the recreational, endurance and competitive cycling scene since their introduction. What can only be described as a welcomed advancement and a break-through for the progressive groupset, SRAM have brought in the HydroHC hydraulic disc brake platform, found exclusively on SRAM RED eTap.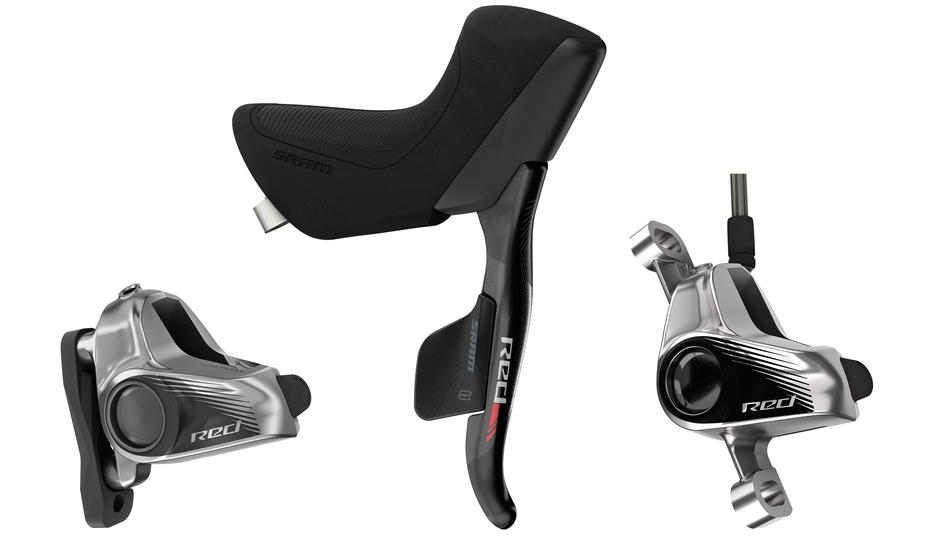 This development is compatible with current eTap derailleurs but introduces a new levers design and disc brake calipers in post and flat-mount options.
The hoods have been redesigned to offer a slimmer, more ergonomic shape and integrate new technology to enhance braking performance.
Regardless of hand size or brake setup preferences, HydroHC levers are custom tunable for a perfect fit.
The platform offers SRAM's renowned Reach Adjust and new, independent Contact Point Adjustment, allowing complete customisation of your braking.
The reach adjustment, proven in SRAM's mountainbike range and previous HydroR mechanical shift levers, allows riders to customise the start point of the lever to best suit their hand shape.
The Contact Point Adjustment technology controls the point at which the brake pads make contact with the rotor through the movement of the lever.
SRAM have not released any Australian retail prices just yet but plan to unveil the details at the 2016 Eurobike which begins August 31. What we do know is the hyrdaulic groupset will be available in October 2016.