She had covered more than 1000km of the epic Indian Pacific Wheel Race, from Fremantle to Sydney, before an allergic reaction led to serious illness and her forced abandonment of the race.
Now she's returning to Perth to rest, recuperate, then start the ride all over again!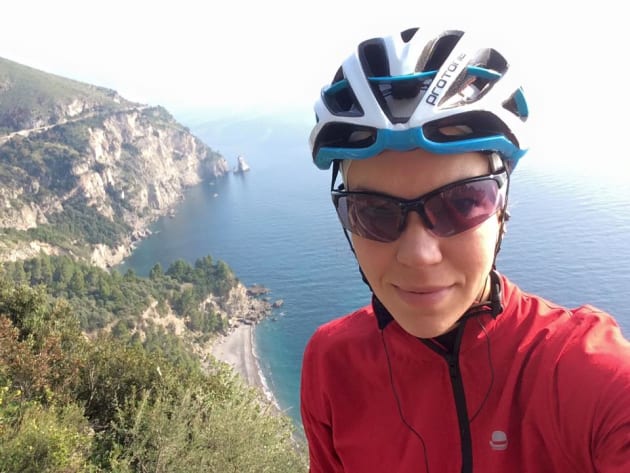 No stranger to ultra-endurance cycling, the rider is Juliana Buhring – the Guinness World Record for the first and fastest woman to cycle around the world. She was the only woman to race the inaugural 2013 Transcontinental Race, from London to Istanbul, finishing 9th overall. She also rode the Trans Am Bike Race across America in 2014, won the women's category, and finished 4th overall.
As you can imagine, it would have to be something pretty damn serious to force Juliana out of the Indian Pacific Wheel Race.
"Hi all, sorry for the silence," Juliana wrote to her fans and followers after several days of concerning silence.
'I Haven't Come This Far To Go Home'
"Out in the desert there was no phone reception," she continued.
"Long story short, on the second night of the race I had to stop at the hospital in Norseman as I was blacking out, coughing and having trouble breathing. The doc didn't know what to look for but after some tests said I had blood in my pee and my heartbeat was irregular.
"They wanted to keep me overnight but I decided to keep riding as it didn't seem anything too serious. My knee had been a bit painful so I had started taking a painkiller to manage it and as I came on the third day I started swelling up, my breathing got harder and my heart was doing strange things. By the time I got into Caigula outpost I was in very bad shape."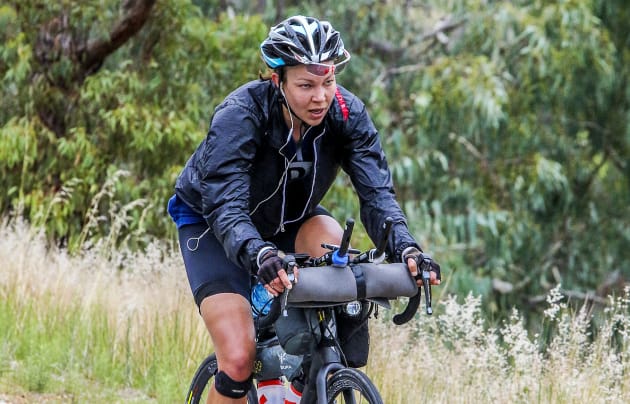 "My face was so swollen I could hardly open my eyes, my head felt like it was being inflated with a bike pump, my skin was on fire and I was struggling for breath. The only thing I am allergic to is ibuprofen and peanuts. As I'd had nothing with nuts I guessed it must have something to do with the painkiller. Turns out it was from the same family as ibuprofen, same components, but 4 times stronger. Fortunately the staff at the roadhouse were really cool and got me on the phone with a doctor who told them to give me cortisone."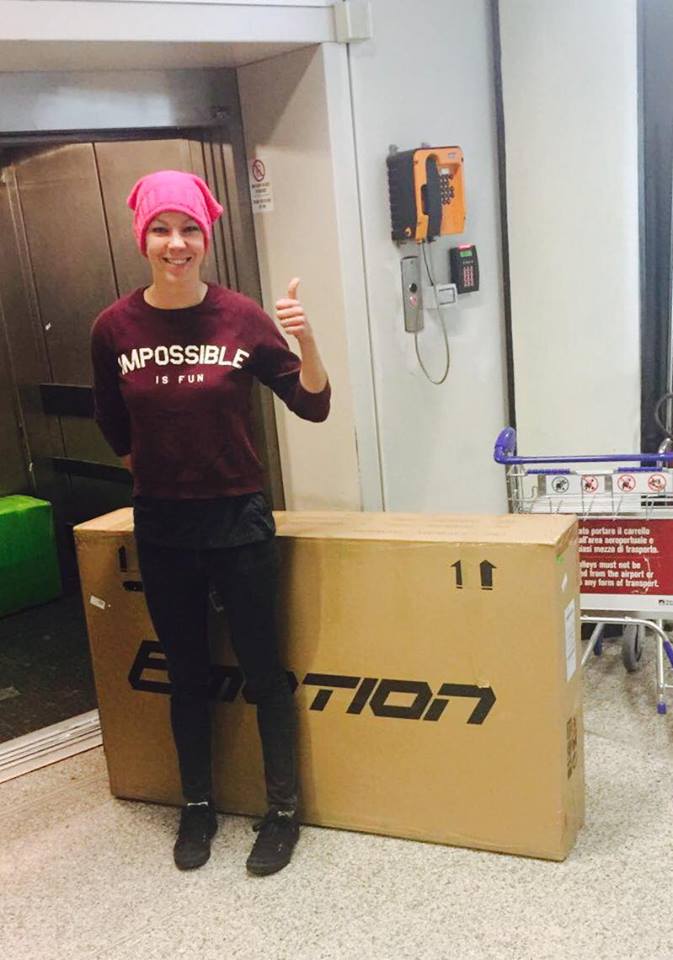 "I need to medicate for a few days and get back to health, so I'm heading back to Perth."
"But it ain't over till the fat lady sings. I'll start over from the beginning and do it all again, cuz I haven't come this far to go home. Don't worry, that little dot will soon be moving once again. Thanks for the concern and well wishes. I'm still alive and kicking and that's the important thing. Also, I'm doing PR for cyclists with the road train truckies."
Juliana later wrote she will be in Perth within 24 hours. Upon arrival she plans to rest and recover. Soon after that she'll be checking the tyre pressures on her bike, re-packing her sparse bags, and setting off for Sydney, again.
We will keep track of Juliana's progress – check back to Bicycling Australia & our Facebook page for updates! Feature image courtesy of Werner F / IPWR.