Recent data shows that Aussies are jumping on their bikes more than ever before. A streak of sunny weather, coronavirus restrictions and a few public holidays have culminated in average cycling volumes tripling in some suburbs compared to the same period last year.
Maurice Berger, a cycling enthusiast and traffic data expert from MetroCount, says he expected to see a small increase in riders because of COVID-19. However, but the growth rate he observed as data streamed in over recent weeks left him speechless.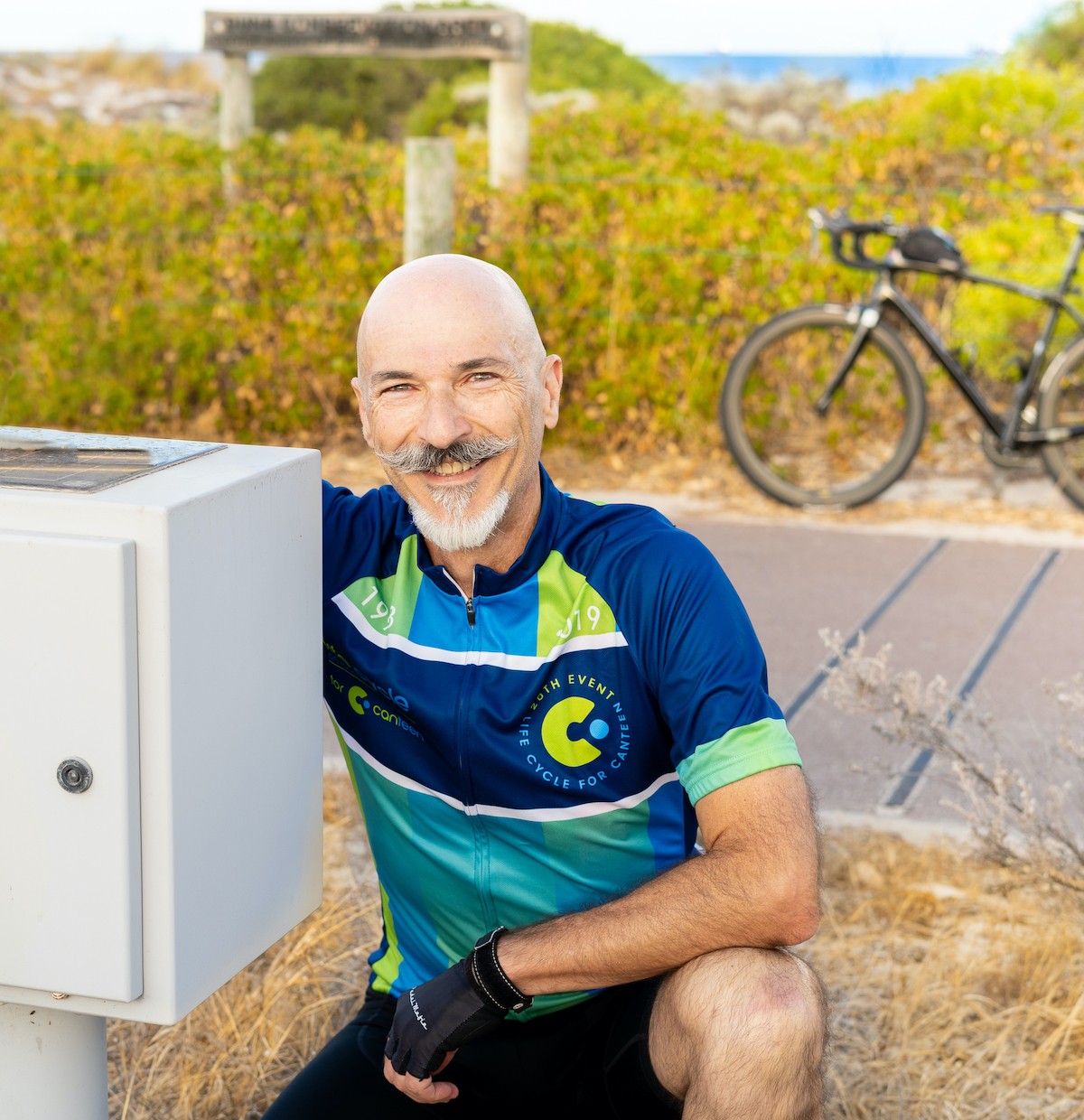 "Usually it takes years, if not decades, to see this sort of cycling growth."

Maurice Berger, MetroCount
"We're seeing similar trends in cities all over the world, but I didn't expect Australia, which has been less affected by the virus than most, to have three times as many riders than usual in some areas."
Maurice attributes the increase in part to people avoiding public transport and commuting by bike instead; but also to those wanting a way to exercise and make the most of the sunny weather while maintaining social distancing.
Perth cycling explosion
Data from the City of Fremantle shows that, on any average day in 2019, there were 250 riders using the Leighton Beach shared path. That number increased to 740 a day in April and May this year.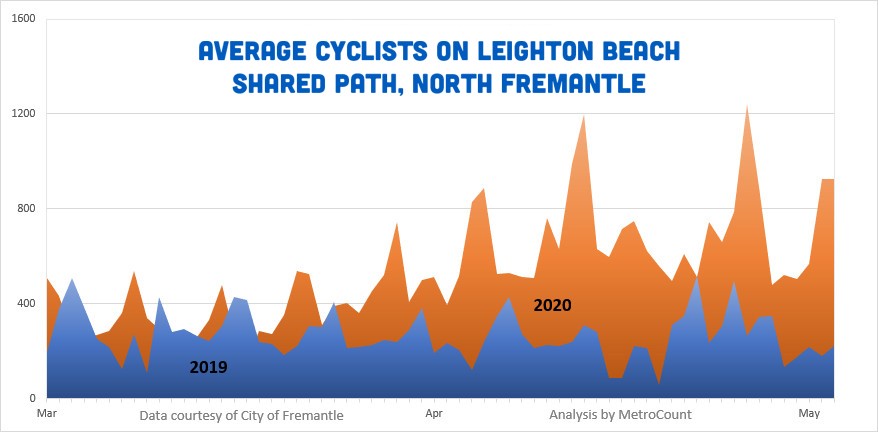 Data collected on other cycle paths around the city, including from the City of Joondalup and South Fremantle show similar increases.
Regional travel restrictions also played a role in cycling growth, especially over the Easter and ANZAC day long weekends.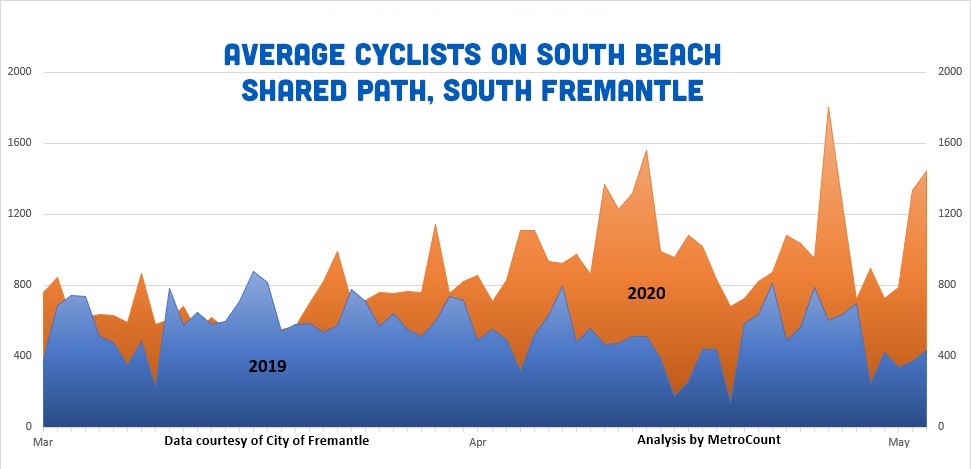 "Vehicle data shows that there was an 89% drop in Easter weekend traffic on the 3 key highways leaving Perth," says Maurice.
"That meant most people stayed in Perth where many attractions and cafes/restaurants were closed.
What better to do on such a sunny long weekend than go for a ride?".
Melbourne's 12kms of pop up bike lanes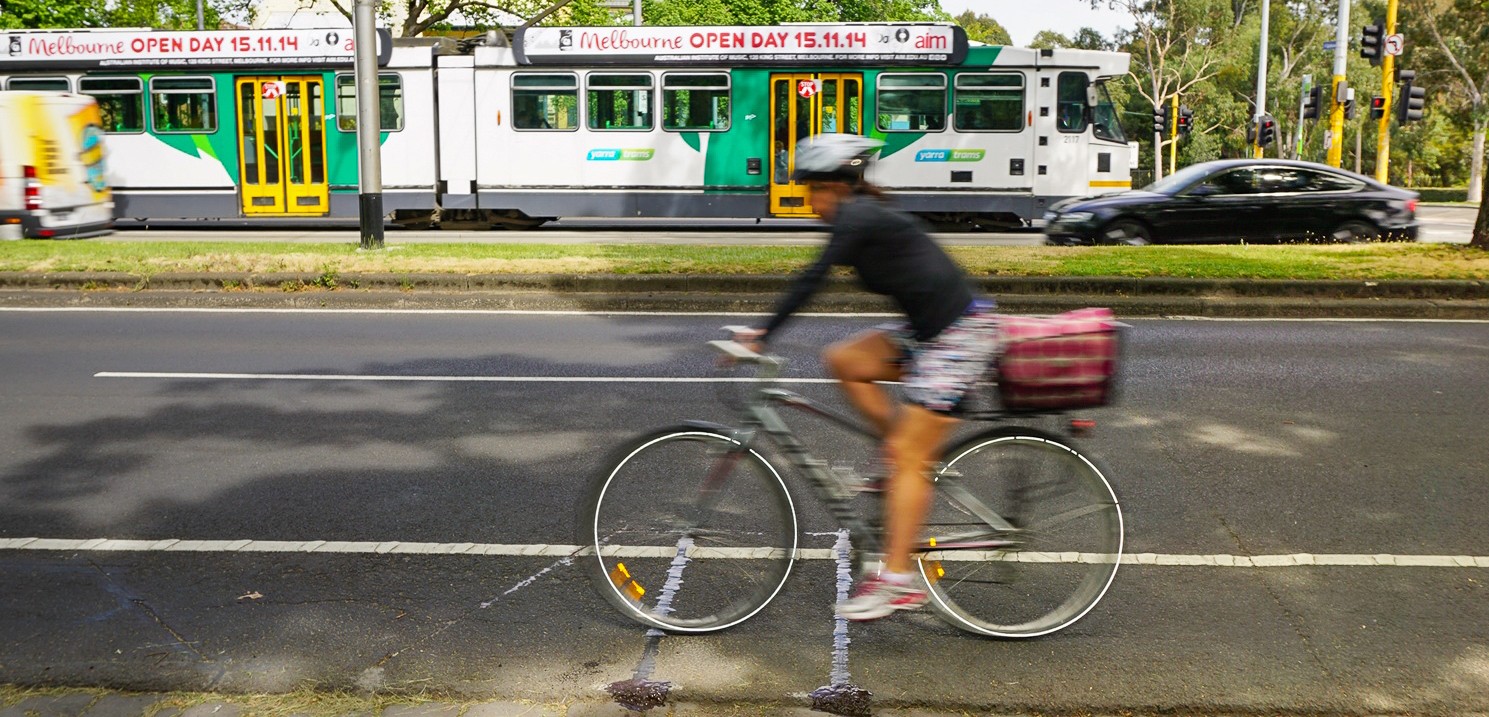 VicRoads manages 57 permanent bike counters in the Melbourne Metropolitan area. Since COVID-19 hit they have increased the intervals they receive data to daily so as to make timely and informed decisions on policies and infrastructure plans.
This has led the City of Melbourne to remove unused parking spots and implement 12kms of pop up bike lanes in an Australian first.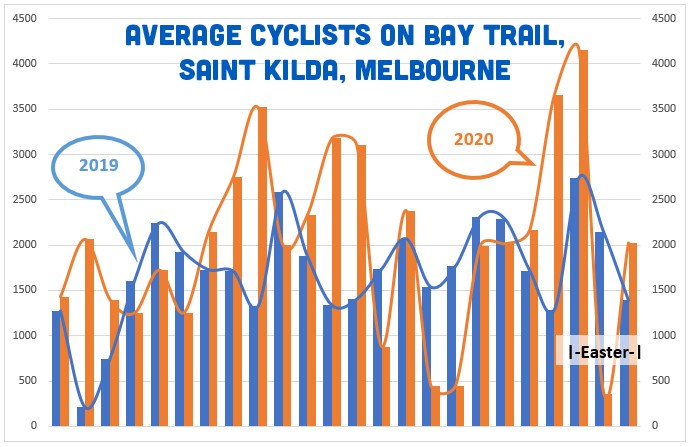 Adelaide cycling doubles
Data from the City of Charles Sturt in Adelaide shows that cycling increased 200% along the River Torrens Linear Park Trail. April 2019 saw just over 800 riders use the path on a daily basis. That doubled to over 1,600 daily riders in April 2020.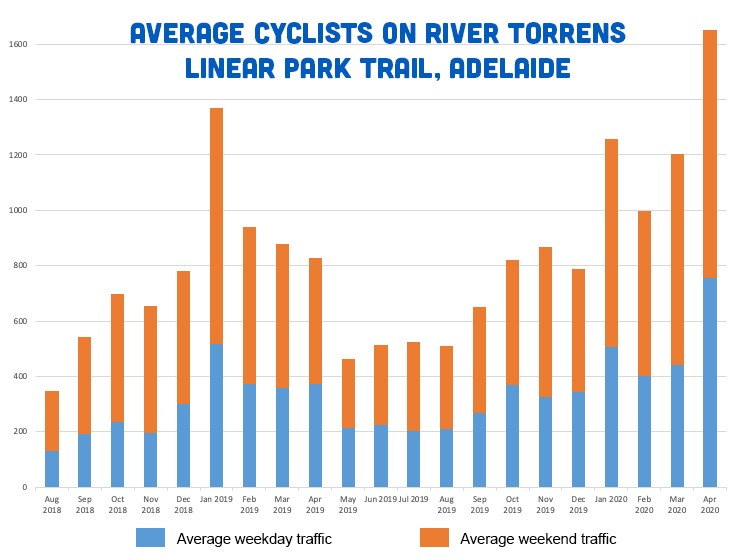 Sydney starts work on 6 new cycling links
As the state most impacted by the coronavirus pandemic, Transport for New South Wales just announced 6 new cycling links to be built in Sydney at the following locations:
Bridge Road / Pyrmont Bridge Road at Pyrmont;
Pitt St North in the CBD;
Moore Park Road in Paddington / Moore Park;
Dunning Avenue at Rosebery;
Sydney Park Road in Alexandria / Erskineville;
Henderson Road at Eveleigh.
Bikes the new 'toilet paper'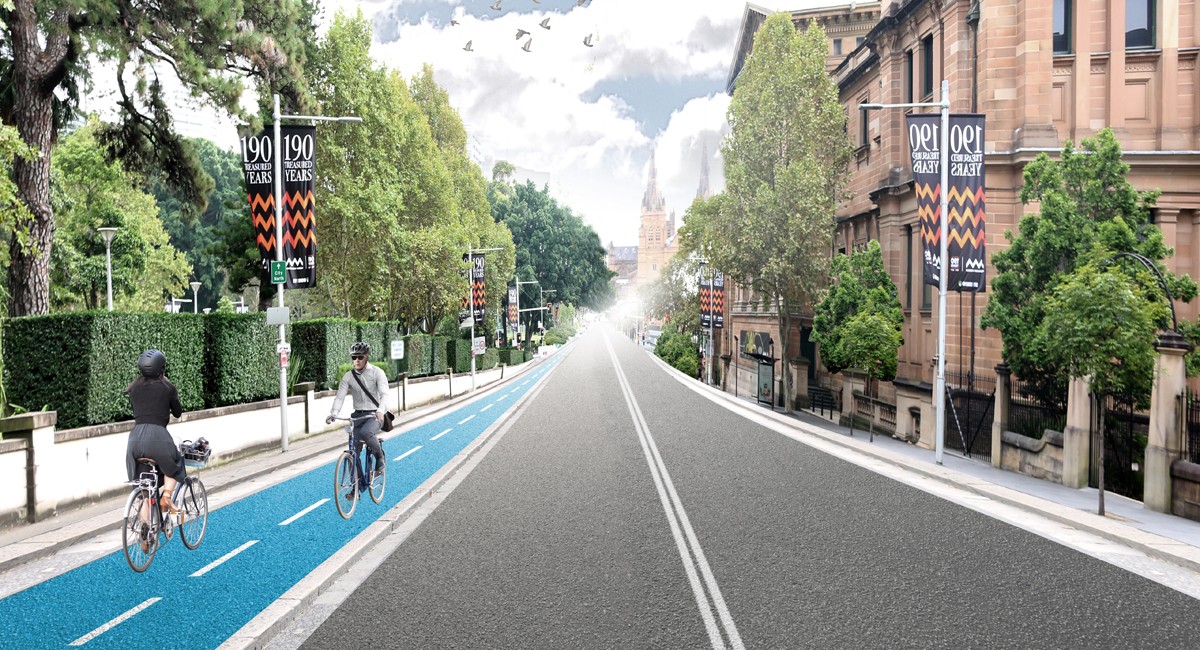 With bikes being referred to as the 'new toilet paper', cycling shops around the globe are struggling to keep up with the demand for bike sales and services.
For over 25 years, MetroCount has been supporting the creation of sustainable, liveable, and smart communities by providing the most accurate and comprehensive traffic data worldwide.
Their vehicle counters/classifiers, designed and built in Western Australia, monitor road, bike, e-scooter and pedestrian traffic in 120 countries. They work closely with road authorities and traffic managers to achieve safer, more efficient road and cycle networks.
Over To You – We Are Keen To Hear Your Say On This