Santos Tour Down Under Race Director Mike Turtur says a future edition of the race may include a team time trial.
The comments came during his annual post-event press conference where he addressed heatwave conditions that affected the 20th anniversary race.
Attracting just over 700,000 roadside fans, crowd numbers were down for 2018 (130,000 more in 2017) and the heat was certainly up with several 40-degree race days.
"It was the second hottest race we have ever had," Turtur said. "It was arduous. Everyone was working hard to try to get through it, but everyone pulled together and it worked out well."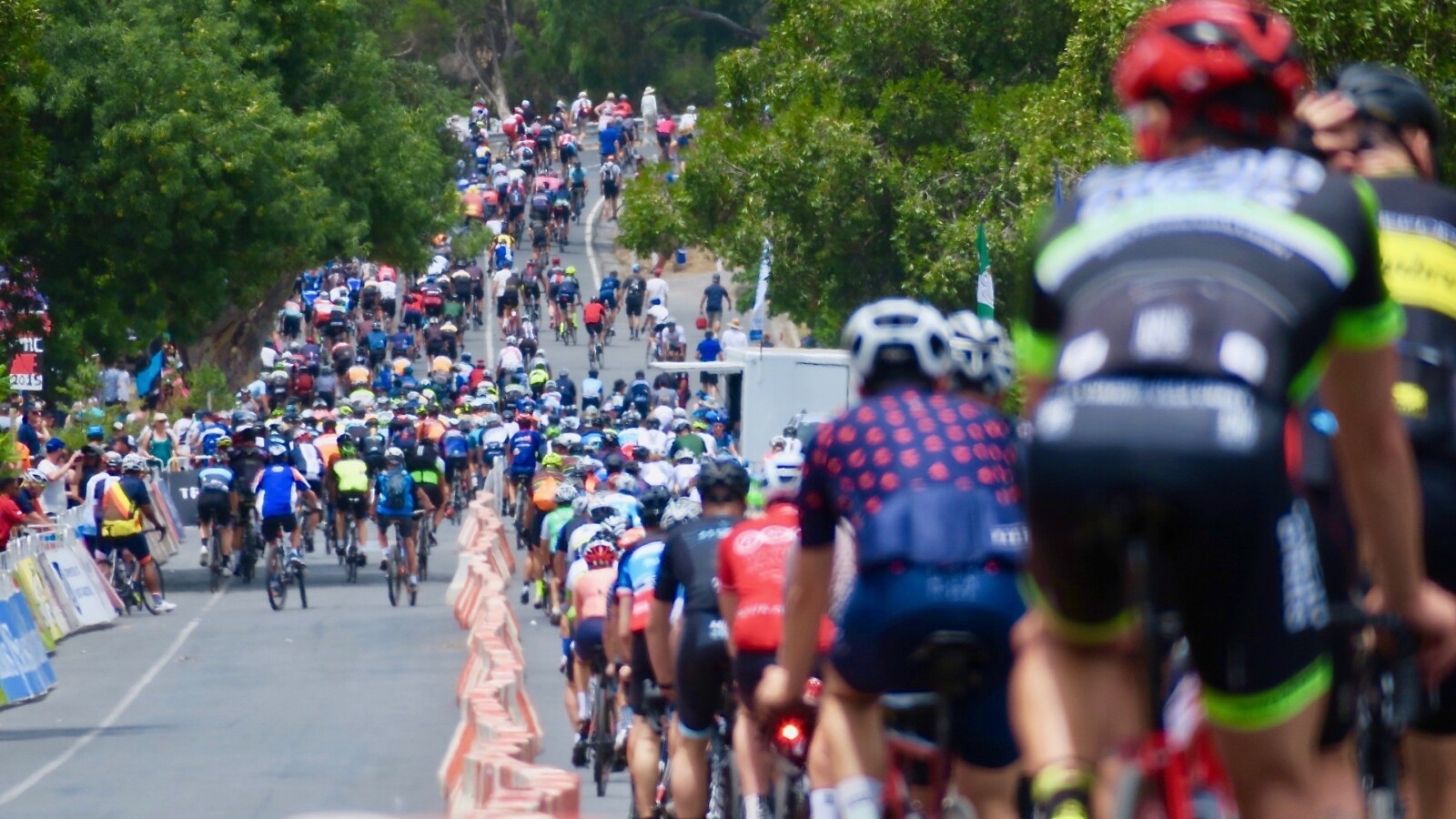 Changes For 2019?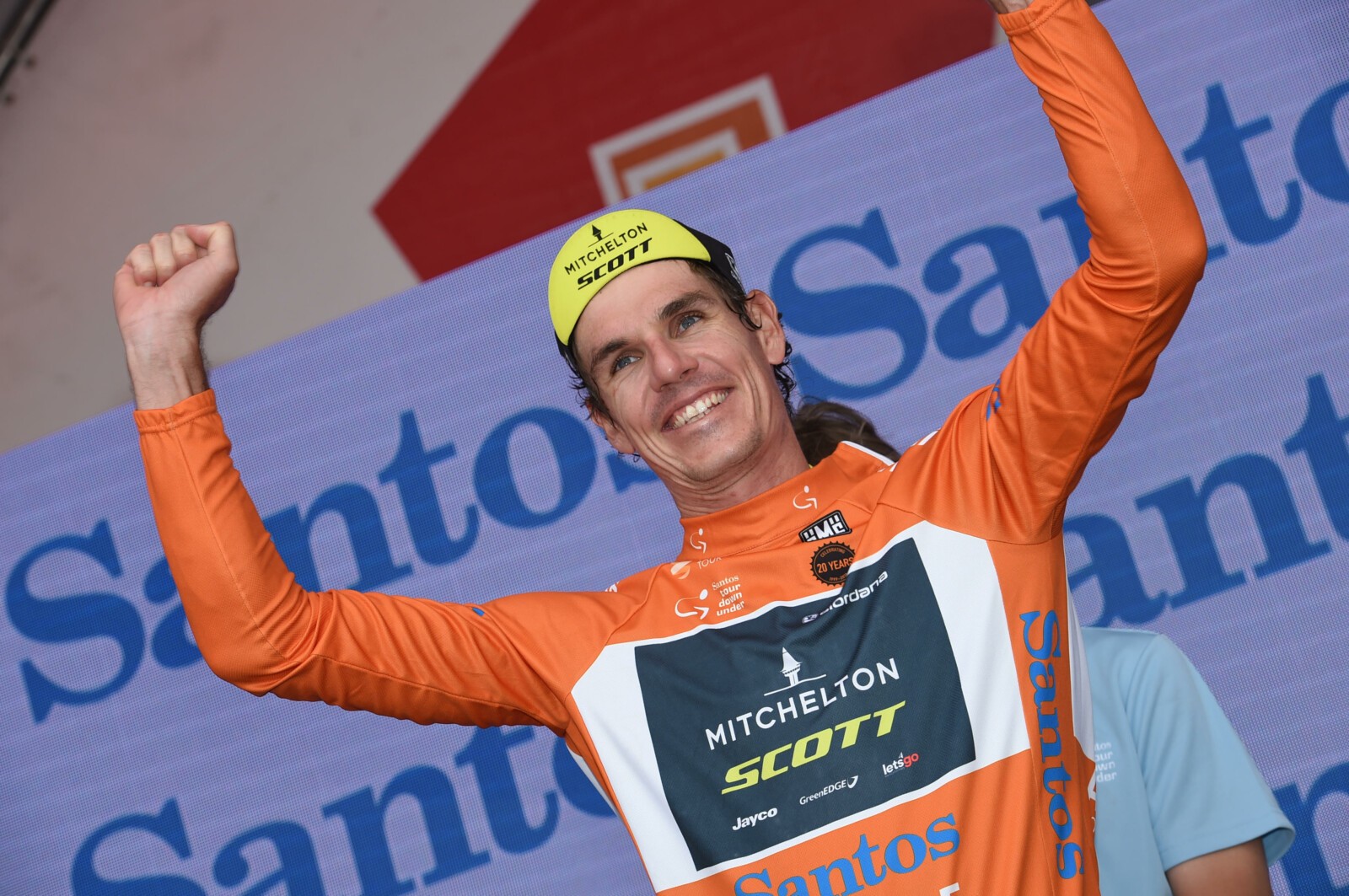 Speaking in Adelaide after the 20th anniversary event, Turtur indicated up to 12 regional council's had formally proposed expressions of interest in hosting stage starts or finishes at next year's race.
"In terms of the course it's an ongoing process, you really work a year in advance," he said. "You have to do that in anticipation to expressions of interest that come in from councils," he continued." "If some of those expressions fit with our ideas we have to develop that to the next stage."
"Some Surpises" For 2019
Turtur said next years Santos Tour Down Under will feature "some surprises." He was then asked if a team time trial was being considered.
"It will happen in the future," he said. "But when, I don't know. Certainly a team time trial over an individual time trial would be a better fit for our race. But you have to be very careful with the planning of a team time trial or an individual – several years ago we saw Tony Martin win the opening in Beijing (2011 Tour of Beijing) and the race was over."
He said distance and discipline were aspects that had to be critically considered.
"It (a Team Time Trial) is a good spectacle," he said. "If it can be staged correctly with the right infrastructure. It's something I'm sure will happen sooner or later."
Turtur said it was unlikely a TTT would be added to the 2019 TDU programme, adding that the UCI requirement for the use of time trial bikes was a logistical hurdle.
"There are discussions that would need to take place to get some sort of dispensation with the UCI to make it happen. The bike you start the tour on, and the helmet, is the bike you ride the time trial on, so everyone's even," he said.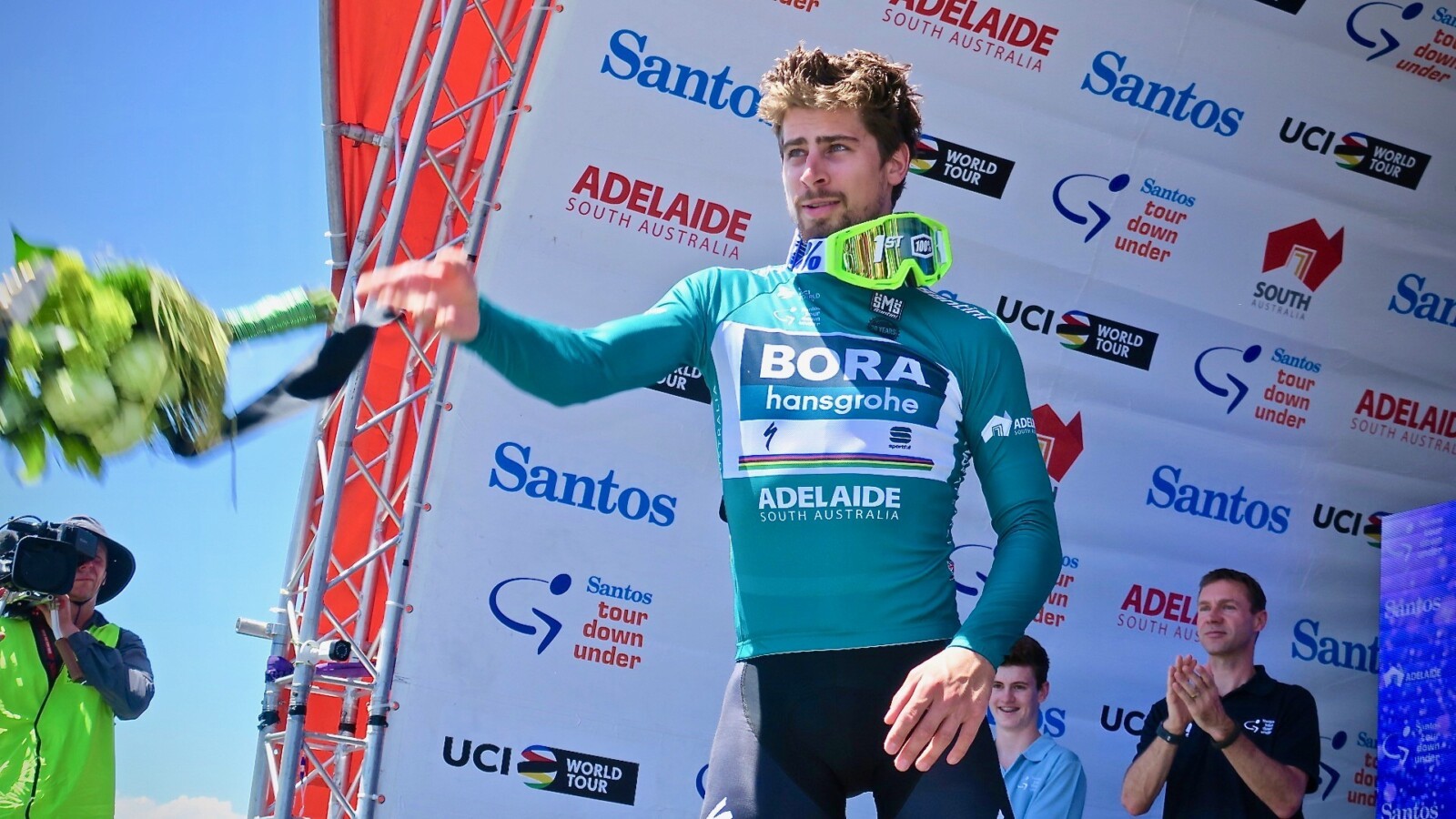 Turtur Describes Local Support As 'Phenomenal'
Using the Glenelg, Norwood, Unley and Port Adelaide stage starts as examples, Turtur was impressed with 2018 crowd numbers and the city's support for the event.
"I couldn't believe my eyes, it was phenomenal," he said, referring to seeing the crowds at the Port Adelaide start line.
Turtur concluded by saying the race had generated a lot of interest, not just amongst fans local authorities eager to be involved.
"Councils work hard – they have a stake in the race," he said.
"They own a part of the race and it's in their interests to get the best out of it. We have a healthy list of candidates, some good ideas, and we've just got to pull them all together."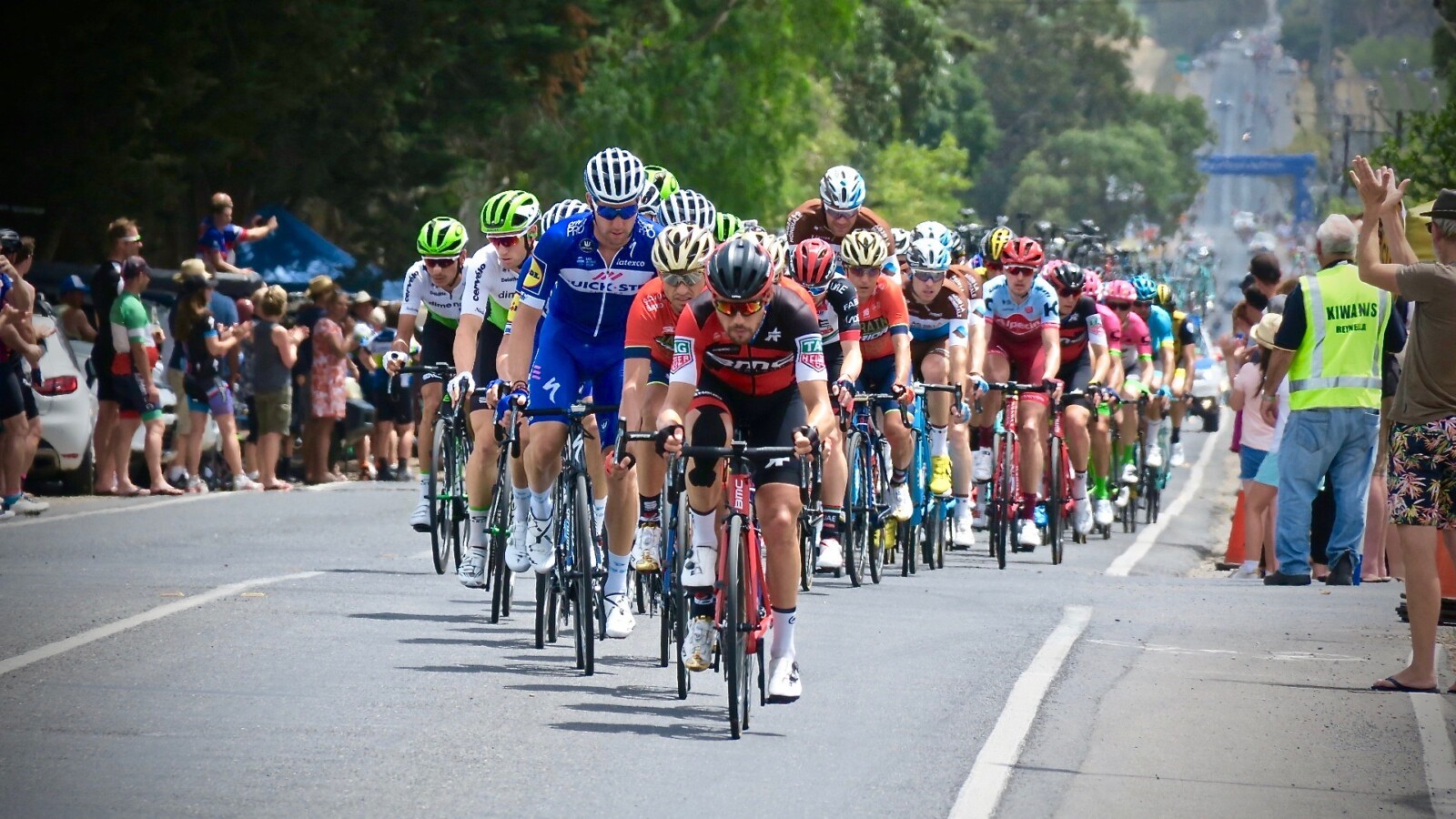 Tour Down Under History & Facts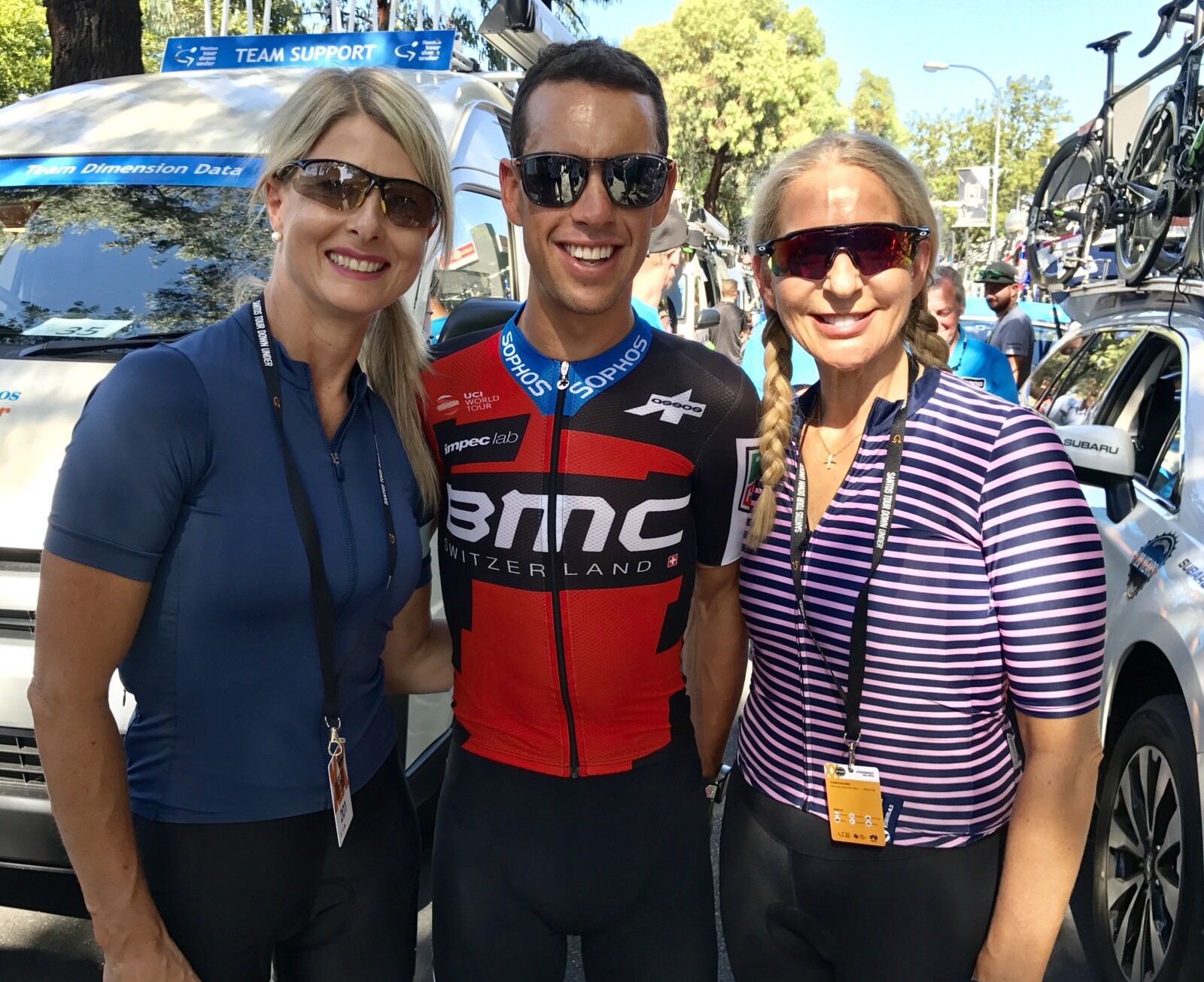 First held in 1999, Aussie Cycling great Stuart O'Grady was the maiden winner of the Tour Down Under. The event has grown year on year to become the biggest cycling race in the southern hemisphere.
In 2008 the Santos Tour Down Under became an official UCI WorldTour – the first outside cycling's traditional home of Europe.
Some of the biggest names in the sport have competed at the TDU over the past 20 years, Tour de France winners Oscar Pereiro, Andy Schleck, Alberto Contador, Carlos Sastre and of course (*) Lance Armstrong.
Aussie legends Simon Gerrans, Stuart O'Grady, Pat Jonker, Robbie McEwen, Cadel Evans and Allan Davis have also appeared. In 2017 multiple world champion Peter Sagan made his first TDU appearance and returned again in 2018.
2018 Race Distance – 850+ kilometers.
Average Speed – 39.064kp/h – the third slowest in history, an indication of the stifling heat.
Most Stage Wins – Andre Greipel – 2 in 2018 (Stage 1 and Stage 6) and 18 overall.
Number of Overall Winners – 14
Total Participants – 1074 Riders

Total Distance – 14,685km
Number of Towns Visited – 257

Estimated Total Spectators – 9.7 Million
Breakdown of Overall Winners – 12 Australians & 8 Internationals
Most Team Wins – Orica – Scott / Mitchelton-Scott (4 – 2012,14, 16, 18) and AG2R La Mondialle (4 – 2000, 03, 06 & 07).