Global cycling heavyweights Team Sky have announced a new technology partnership with Australian startup Today's Plan, a young company that's developed an advanced cycling analytics and training system for coaches, athletes and everyday riders.
A Canberra-based company, Today's Plan will provide Team Sky with development and customisation of their unique cloud-based technology platform. This will be specifically tailored to meet the extreme demands of one of the world's most successful cycling teams along with its performance staff, coaches and riders.
Well known for his proven 'marginal gains' mantra, Sir Dave Brailsford, Team Principal of Team Sky, described the Australian technology as a way to get an edge.

"I believe the next real advantage will come not from which team can acquire the most information," he said.
"But from which team can best put the insights gained from that information into practice – day to day, week after week. This partnership with Today's Plan will give Team Sky that advantage."

"Successfully and efficiently sharing that information with coaches, the Sports Directors, performance staff and riders will drive improvements, both now and in the future," Brailsford added.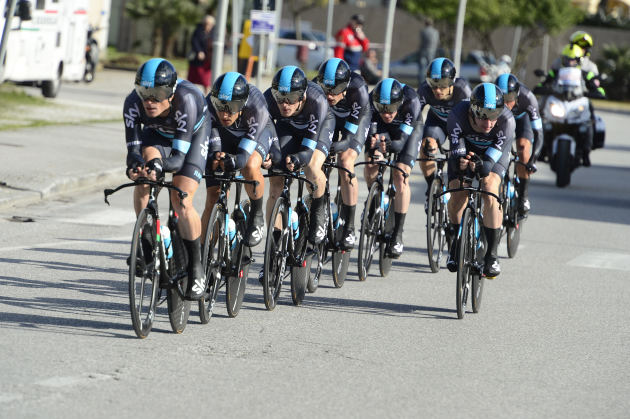 Thrilled with the announcement, Ben Bowley, Managing Director of Today's Plan, said the best teams demand the best technology.
"We are working closely with Team Sky – who have won the Tour de France on four of the past five occasions – to meet the specific requirements of the riders, coaching and performance staff," he said.
Ben Bowley said the partnership with Team Sky will benefit all users of Today's Plan.
"We will work with Team Sky's coaches, sports scientists and other specialists," he said.
"(This will) enable the team to advance their use of training prescription, analytics and other data sources to support performance. This drive in innovation will make Today's Plan a stronger training tool for every cyclist – from professional riders through to people new to training. Today's Plan will enable Team Sky's specialist staff to leverage and continue to develop their own specific sports science, nutrition, training prescription and data analysis methodologies"

The partnership with Today's Plan will enable Team Sky to explore new ways of helping cyclists of all levels improve their training and performance by using the platform.

The Today's Plan platform supports not just on-bike and on-body sensor data, but also integrates aspects such as weather, nutrition and wellness data from a range of fitness systems. This, they say, allows for extensive data correlation for enhanced decision making.

Mobile and desktop apps along with the website become users daily touch point for recording ride data and other subjective inputs.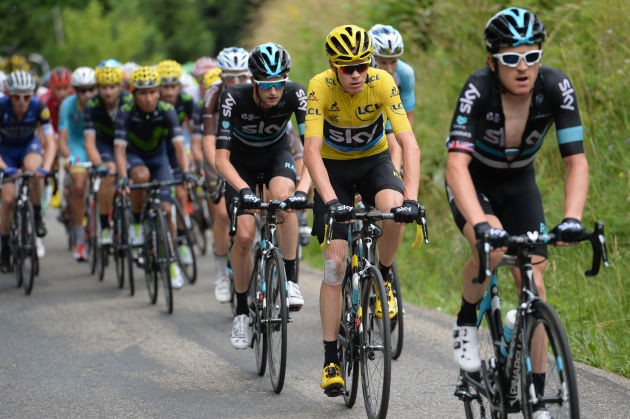 Illustrating the global magnitude the partnership will give the Aussie startup, Team Sky's Director of Business Operations, Fran Millar, said the technology will reach far and wide.
"One million people have taken part in over 100 Sky Ride events," she said.
"Our partnership with Today's Plan will take that to the next level by sharing some of our techniques and methodology with everyday riders with insight from our coaches and riders. For the first time, anyone who has a goal to get fitter and faster in a structured way will be able to do it with help from us. We're really excited about working with Today's Plan to bring this to life and we can't wait to get started."
To find out more about the Today's Plan training system visit www.todaysplan.com.au