We ride and review the Karoo 2, a lesser-known GPS/ Computer and a device that has the potential to challenge the big two players.
When it comes to GPS/computer units, it's 'the big two' that have the market pretty well sewn up. And rightly so, major players such as Garmin and Wahoo have been building their brands, developing their offerings and improving their range for quite some time.
There are also a number of smaller brands in the increasingly busy market. Lezyne, Bryton, Cateye, Azur, Polar .. the options and offerings are almost endless.
Over the past few years we've been hearing more and more about a relatively new player to the market and that's Hammerhead. The backstory is the concept of a more user-friendly bike computer was dreamt up by two keen riders who were cycling across America during 2013. They were Piet Morgan (now Hammerhead CEO) and Laurence Wattrus, the company's head of technology.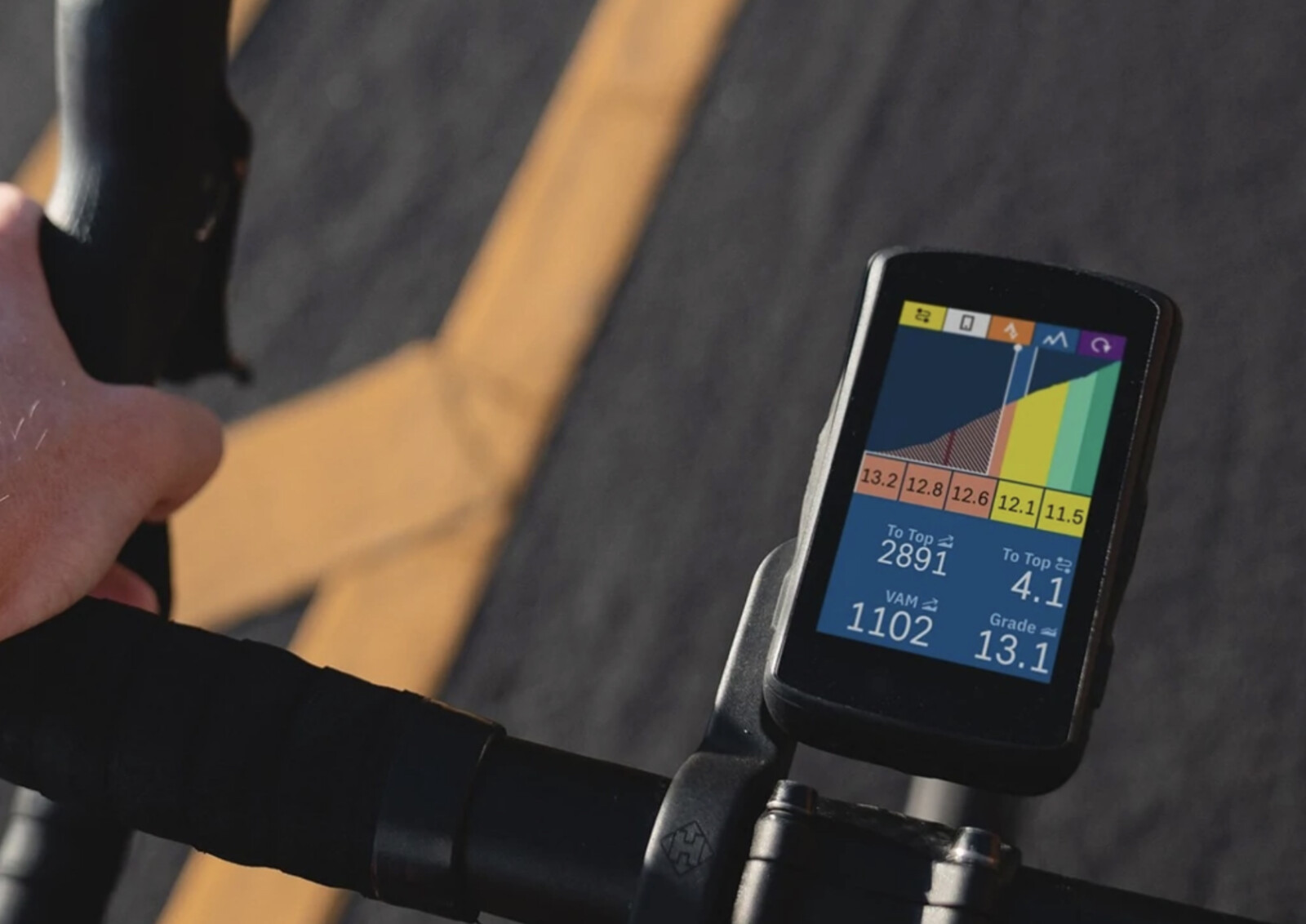 Considering the broad competition and dominance of those two aforementioned major players, any relatively new startup is going to require several strong points of difference, and this seems the best place to begin this review.
Faster, smaller, more powerful and with a much-improved screen over the original Karoo, the Karoo 2 feels to be a refined and high-quality unit. The fact that it features an easily updatable Android-based operating system – along with mobile phone quality touch screen of 80mm – is one of the key points of the device.
Unboxing
Unboxing the unit is quite the experience, with the impressively engineered boxes, slide out compartments and mounting instructions, quick start information and charge cable being fastidiously incorporated into the packaging. Why spend a paragraph on presentation? Because, we later realised, it's a clear indication of the quality of the device.
Size wise, it's similar to a Wahoo ELEMNT Roam or a Garmin 1030.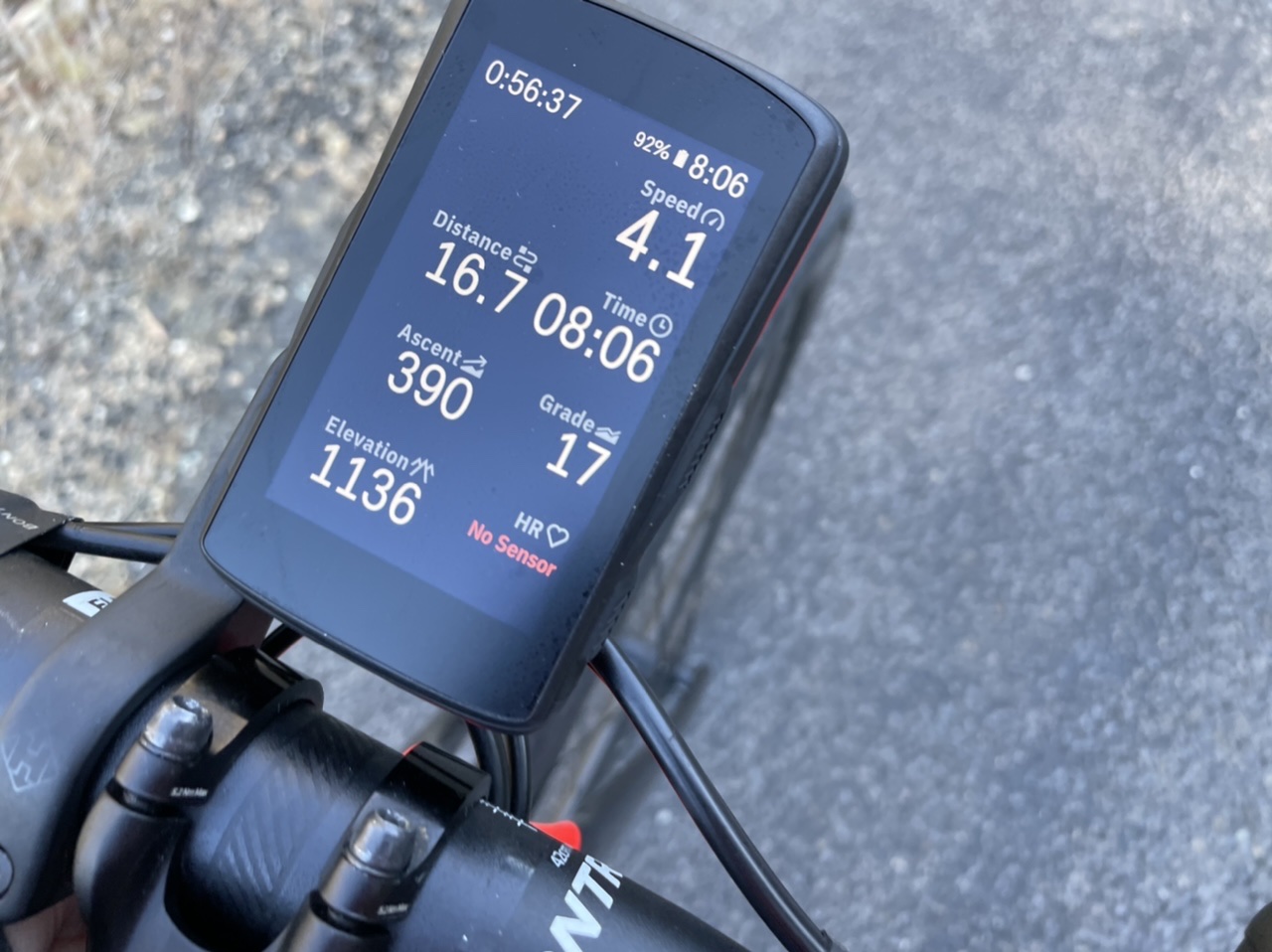 Setup was relatively simple and, unlike basically every other GPS out there, did not require an app. Instead, a user sets up an account on the hammerhead.io website, links other platforms such as Strava, Training Peaks or the like, and sets up the device via a Bluetooth or Wifi connection.
So far as screen metrics go, there are tens of options via different fully customisable displays. While setup is straightforward, intuitive and smart, it's also a lot different to pretty well every other bike computer out there. You can feel considerable differences with almost every aspect of the Hammerhead – everything seems intuitive, some options being way slicker and more efficient that we've become accustomed to, and all in the company's own unique way.
Fully charged via the USB-C connector, then mounted to the bike, and off on a ride … the first thing that really stands out is the sharp, clean, crisp, colourful display. Of similar clarity to a mobile phone, there's a 292 PPI pixel density and 480×800 resolution.
Live Segment Screen
Unfortunately the first climb of the day came very early in the ride – not ideal without a warmup – so when the Strava live segment screen sprang to life not a lot happened in the power department.
On the positive side it did give us the opportunity to spend some time looking at the glorious screen, and particularly take a close look at how the current time, predicted time and personal best are neatly and clearly presented. Again, a significant point of difference, impressive design feature and arguably the best live segment interface we've seen.
To mapping, and having downloaded (over wifi) all of Australia, we were impressed with the level of detail on offer along with the split screen options on offer when using mapping or turn-by-turn navigation. Travelling overseas? Connect to wifi, update the maps, and the unit displays full-colour, global detail, including elevation and roadway differentiation.
To the other screens … well there aren't any. With so much customisation available there's simply no need for a series of different screens or on-the-go display option changes. What you get is, really, all you need – either a map or metrics, with almost endless bespoke additions to either. There is also the ability to select from a number of customisable profiles at startup, and uniquely name these pages.
Processing Power & Hidden Tech
To response, and there's no lag at all when scrolling the map or using the unit due to a quad-core Qualcomm processor and 32GB of storage. Inside there's the Bluetooth, ANT+, WiFi, a thermometer, 3-axis accelerometer, magnetometer (to assist with measuring direction) & gyroscope (to help maintain orientation).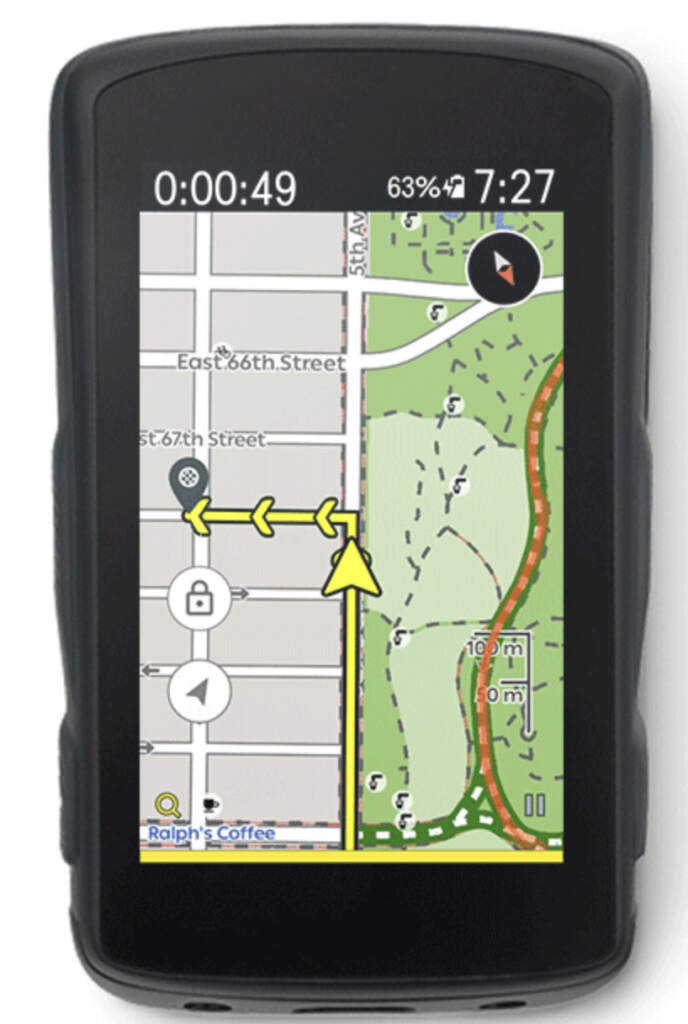 Notifications (If You Wish)
Like many GPS/ computer units, users can receive notifications of incoming phone calls and text messages, but many choose to have this switched of while riding.
There's also full support support for Shimano Di2, Campagnolo EPS, SRAM eTap and Garmin's Varia radar system.
To the mounting bracket, and this is unique to Hammerhead but does vaguely resemble the aero mount of the Wahoo ELEMNT Bolt. Inserting and removing the device from the mount is a simple affair, but does require getting used to compared to the familiar 1/4 turn Garmin and Wahoo mount systems. Talking Garmin, a low profile plastic adaptor is included – this neatly slides into the base of the device to make it compatible with Garmin style out front mounts.
Second Skins
Also on the exterior of the Karoo 2, and colour skin kits are available so you can customise the device to better match your bike. Using the supplied small screw driver, we switched our demo device to a red outer skin, the process only taking a couple of minutes. Custom colour kits currently available include red, blue, green, orange and white.
Overall, the Karoo 2 is a breath of fresh air and a joy to use. Layout is simple, battery life is perfectly sufficient at 12-hours, the screen is second to none, operation is fast and accurate, and the screen is the best we've used. After a month riding the unit I think it's fair to say we'll be seeing plenty more Karoo 2's on Aussie riders' bars.
Features
Clock and various timer functions
Odometer – various modes
Altimeter, meters climbed / descended, upcoming gradient
Barometer – assists altitude reading and GPS / GPX aide
Accelerometer – for improved speed and power accuracy
Magnetometer – for improved compass accuracy
Gyroscope – to assist GPS and speed accuracy
Ambient temperature
Technical Features: Dragontrail Glass, high resolution 3.2" display, Strava Live Segments, electronic shifting support, turn-by-turn navigation, route elevation, custom ride profiles, instant rerouting, USB-fast charging
Connectivity: Bluetooth, ANT+, Wi-Fi, GPS, GSM Cellular
Operating System: Android
Storage: 32 GB
Submersible: IP67
Battery Type: Rechargeable Lithium-Ion
Battery Life: 12 hrs
Low Battery Indicator: Yes, with low-power mode
Mount Type: Hammerhead Karoo 2 Mounting System (included), backwards-compatible with Quarter-Turn Mounting Adapter.
Included: Hammerhead Karoo 2, Hammerhead Karoo 2 Mounting System, Quarter-Turn Mounting Adapter, 2.5mm Allen Key, USB-A to USB-C Cable, Lanyard, Getting Started Guide
Dimensions: 61 x 101 x 19mm
Face Size: 3.2in
Resolution: 292 PPI
Weight: 131g
Recommended use: Road, gravel, mountain biking
Warranty: 1 year
RRP: around $AU650 – More at www.hammerhead.io