Marcus Leach recently covered close to 1,000km aboard BMC's latest RoadMachine Two – here's what he thought.
The world is constantly evolving, and so too is the array of bikes available to satisfy our never-ending desire to have 'just one more' noble steed. Call me old but I remember the time when the choice was pretty simple: road or mountain bike. Now, however, when looking at road bikes you can pick from categories such as aero, race, climbing, time trial and endurance, and that's before you even start on the sliding scale of cost within each category.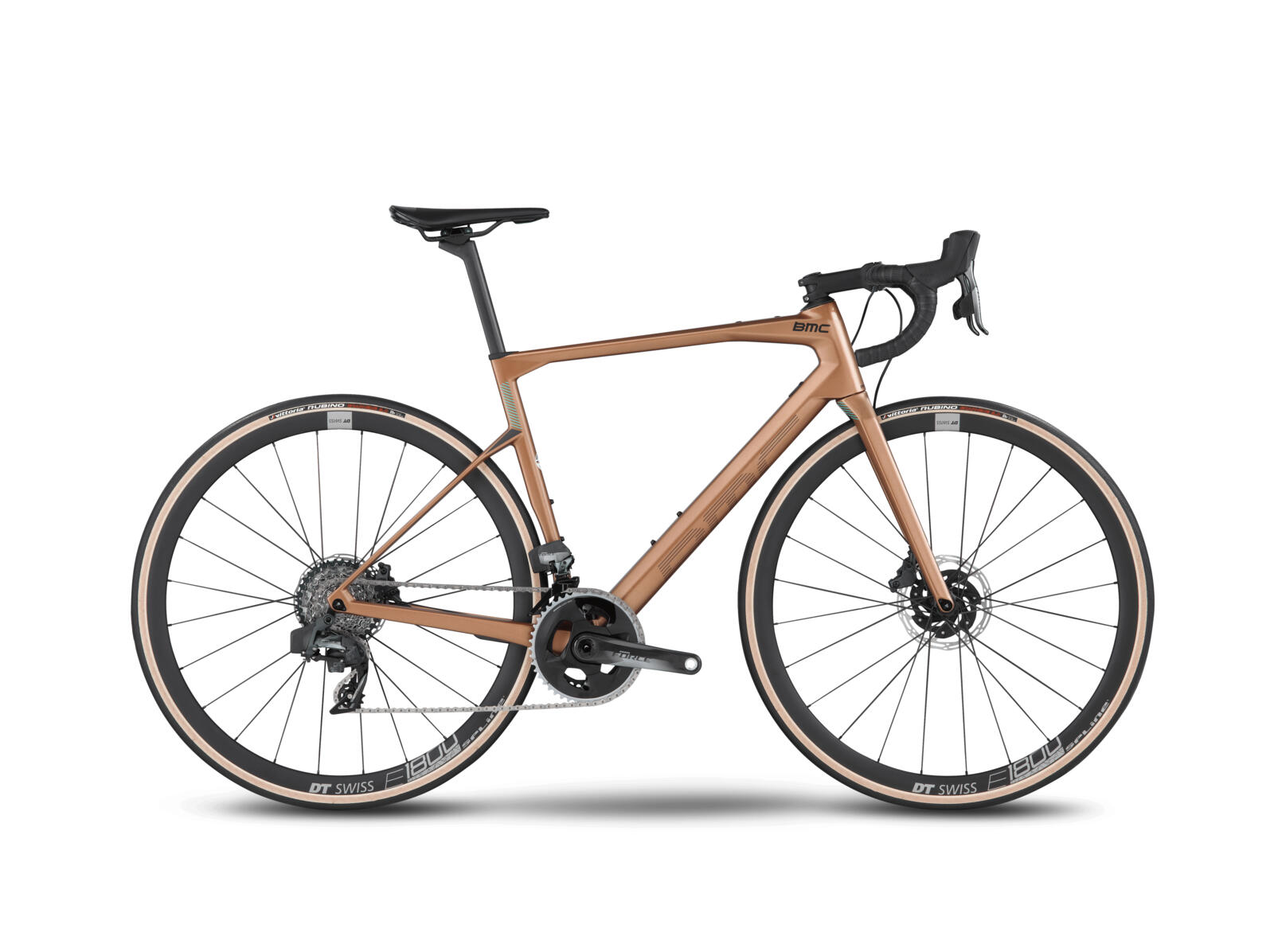 Perhaps it's down to my love of longer days in the saddle, or maybe it's due to the desire for a more comfortable ride as the years tick by, but the sort of bike that has steadily grown on me in recent years is the so-called endurance bike. These are the bikes, such as the BMC RoadMachine Two, that endeavour to strike a fine balance between all-day comfort and all-out speed, one that can, if done right, allow for some seriously good fun adventures.
Endurance bikes are, by their very nature, longer and slacker on the geometry front. That's where the all-day comfort comes from—that and a less aggressive saddle that tends to be a hallmark of race and aero bikes. But, as BMC likes to point out, their bikes—in addition to the relaxed geometry—all boast what they call TCC (or Tuned Compliance Concept, to give it its full name), which allows them to achieve 'optimised vertical compliance and lateral rigidity' specific to each bike type. Which, for the RoadMachine Two, results in the 'ultimate balance between comfort and performance for a ride that is both forgiving and fast'.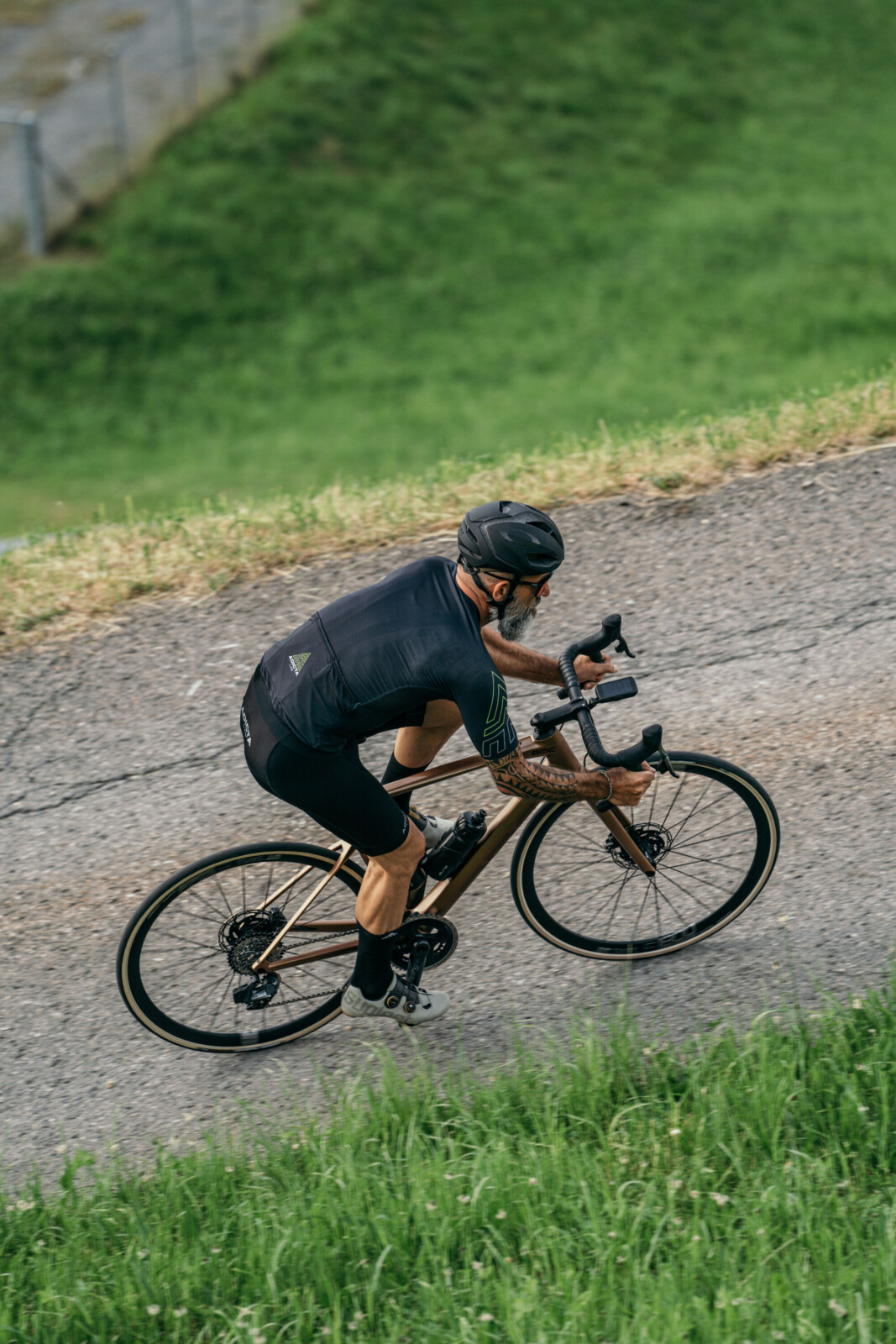 But what does that actually mean to the end user? Simply that the carbon layup of the RoadMachine is designed in such a way as to soften even the roughest of roads and optimise power transfer—both key factors for those looking to ride long. In addition to that, a dropped seat stay improves vertical compliance and keeps the bike rigid when putting in big sustained efforts or jumping out of the saddle for quick accelerations.
Having spent the best part of two weeks riding this bike in Mallorca, and in doing so covering well over 1,000km where the road surfaces range from the sublime to the ridiculous, I can confidently say that it does what it says, as far as offering comfort on all surfaces goes—although it's still a little rough when the road really deteriorates.
However, given the bike's build quality, and the fact that it has 33mm tyres clearance, there is nothing stopping you putting on a set of gravel tyres and turning it into a bike that can seamlessly transition between asphalt and gravel.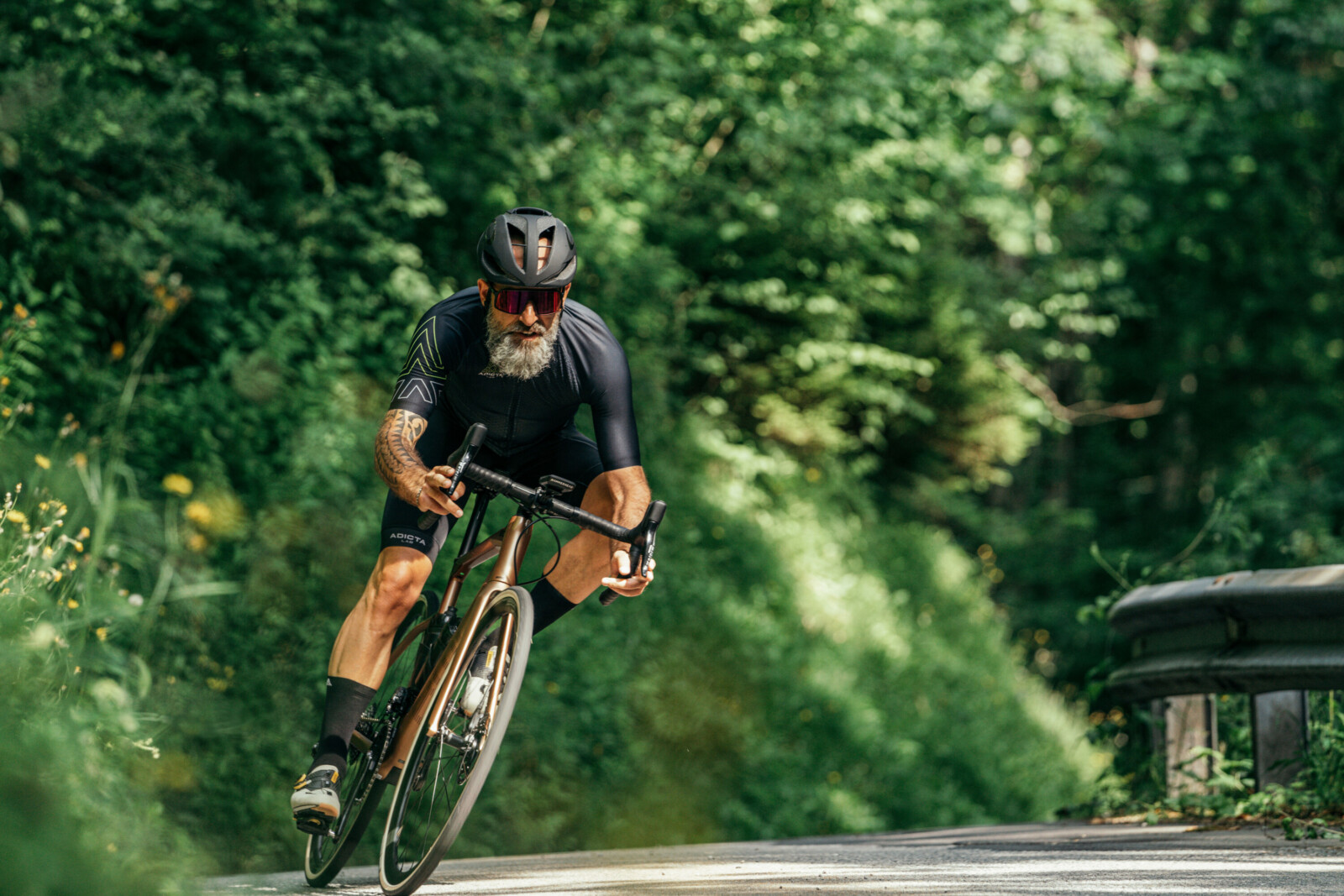 Equally it can be turned into a faster road bike by easily dropping the stack to create a more aggressive riding position, which is where you will really notice its ability to handle fast, sweeping descents, of which there are many in Mallorca. One thing that doesn't change as I get older is my desire to power up climbs, and the RoadMachine Two doesn't disappoint on this front.
The aforementioned dropped seat stay, combined with sizeable down tube and over-sized press-fit bottom bracket, allows for maximum power transfer when stomping on the pedals—once again reminding me why I prefer an all-rounder like this over a more lightweight specialist climbing bike, such as the Factor O2 V.A.M.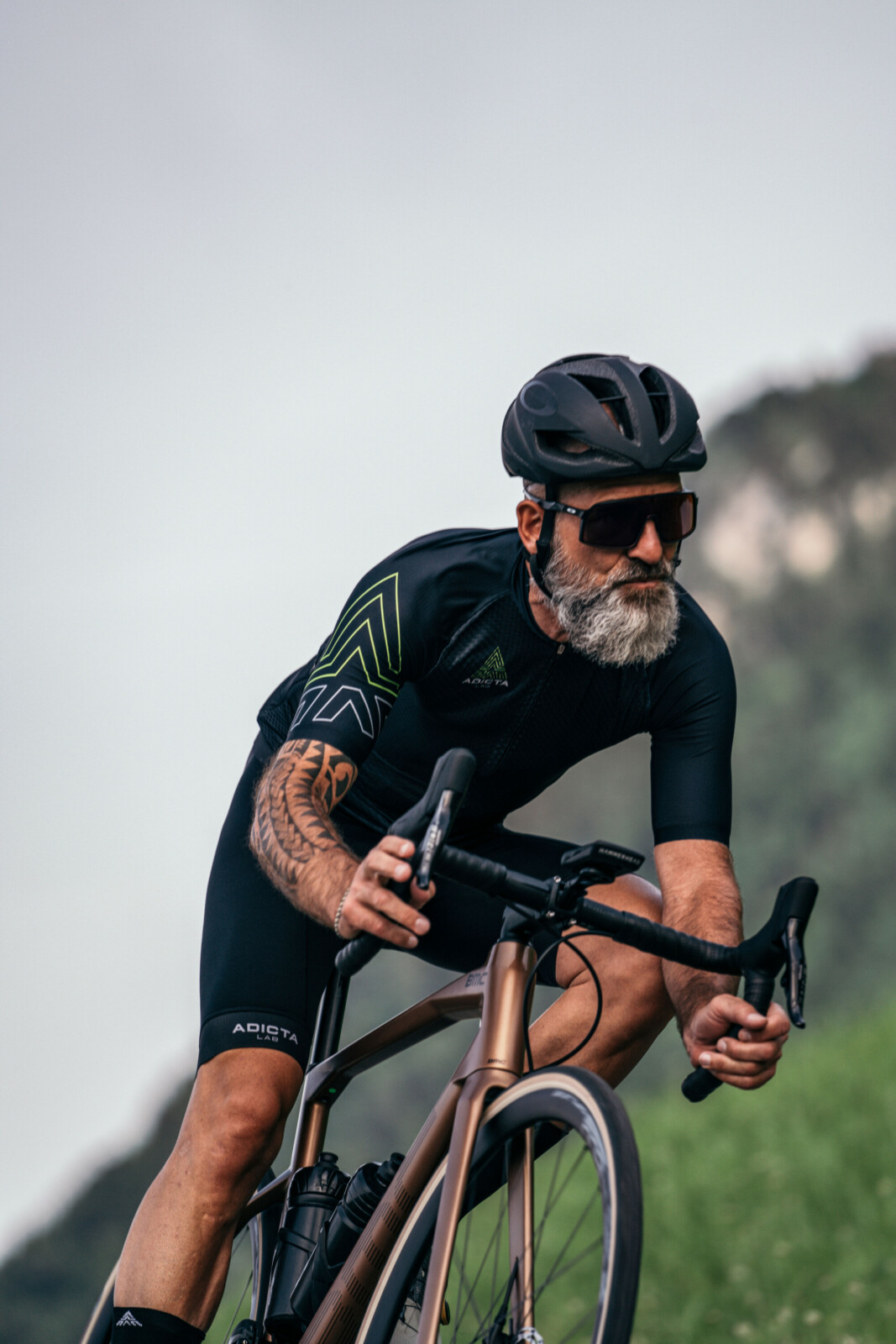 Despite the RoadMachine Two not being the top model from BMC—there is a lighter 01 offering— for MY22 the bike is built with a SRAM Force AXS 12-speed groupset that offers an air of class and the high end performance.
The same goes for the Force disk brakes on the DT Swiss E1800 wheels; they give you the confidence that when you need to stop or drastically scrub speed as a tight corner approaches, you can do so. As for the wheels, they are about as reliable as you can get within their price range and are in keeping with a bike that is designed for longer days over all-out speed.
One smaller detail that I particularly like is the fact that the stem, which is part of an in-house aluminium handlebar and stem combination, can be fitted with optional head unit and camera mounts, allowing the handlebars to remain clutter-free from various additional mounts and rubber straps. It's only a small detail, but an important one in keeping the bike looking as sleek and streamlined as possible.
The bike comes with a compact 46/33T chainset and 10-36T cassette, which was ideal for the rolling hills and punchy climbs that I took it over, terrain where I feel most at home. However, for those wanting the bike to sit closer to the race end of the spectrum—something that it could easily do with more aero wheels and a slammed stem—it would benefit from running a semi-compact chainset.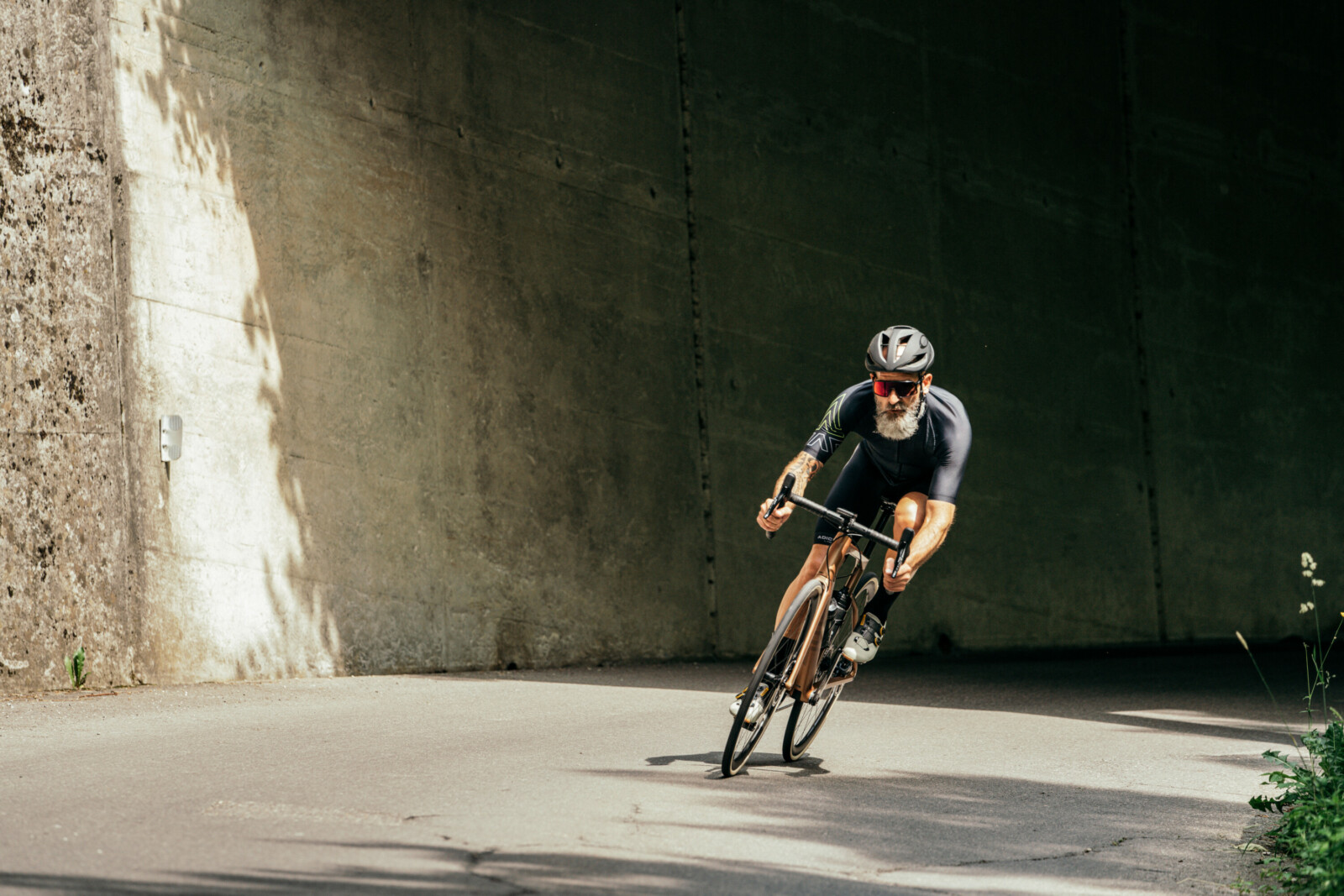 However, for my liking and purposes, the standard set up was pretty much spot on—I've long given up ambitions of racing and winning sprints, something else that seems to have come with my advancing years. Give me long days in the saddle with leisurely coffee stops any day of the week, for which this bike is pretty much perfect, and it's not going to break the bank either.
Performance
Does what it says on the tin, offers all-out comfort with a decent lick of speed to boot. Handles with aplomb on tighter, technical descents and has enough kick on climbs to ensure you don't get dropped by the pure climbers.
Finish
There's little to fault when it comes to the new SRAM Force AXS groupset, which now comes as standard on the bike. There are better wheel sets out there, but few in this price range, and ultimately the factory wheelset is a great fit for the bike, offering a reassuring level
of reliability.
Summing Up
An honest, middle-of-the-range bike that confidently straddles the divide between race bike and endurance bike. Depending on what you're after, a few simple tweaks here and there will push it one way or the other on that divide, without any loss of performance or comfort.