In this 'double-banger' review we bunnyhop the bitumen and hit the gravel with two tyres from Panaracer.
35 to 40mm is pretty well the sweet spot when it comes to gravel tyres. It's a size that fits the vast majority of frames, with anything larger tending to be a tight fit, particularly in rear triangles.
In this double-banger review, we are test-riding two different tyres from an iconic and well-respected gravel tyre manufacturer, Panaracer. Appropriately named, GravelKing tyres have formed somewhat of a royal reputation in gravel circles.
We are riding the company's SS (semi-slick) 35mm tyre, and their bigger brother, the slick-treaded 38mm offering.
First to the SS and, along with the SS+ (a higher-spec tyre that features a layer of Panaracer's 'ProTite' puncture protection material), these are not your typical looking, aggressive tread-patterned gravel tyre.
Instead, they feature a smoother diamond pattern down the centre of the tyre, with slightly more aggressive directional grooving on either side. The thinking behind the design is clear—more straight-line speed with that extra degree of grip and traction
when cornering.
The tyres, which are surprisingly fast for gravel, have proven resilient as well. They feature a tough 126 TPI casing and (not that we've taken a scalpel to one) a nylon puncture-resistant belt under the outer thread.
Both the SS and SS+ tyres are available in black and brown sidewall options and in 26, 28, 32, 35, 43 and monstrous 48mm.
Big fans of the old school tan sidewall look, we are testing the 35s with the 'mid-brown' sidewall. Also marked 'TLC', the tyres are tubeless compatible
Fitted to a 3T Exploro RaceMax—a crossover bike equally at home on both road and gravel—the 35mm tyres were first choice for the maiden test loop. The course was predominantly road: around 75% bitumen, with the remainder being a mix of smooth grit to hardcore gravel.
Fitted tubeless and inflated to 60psi, the tyres offered the flotation and comfort you'd expect from their relative width. Did they feel sluggish? While it was obvious we were not riding on 25 or 28mm inflated to 90 or 100psi, they performed surprisingly well. To us, these tyres are all about versatility. They offer the rider the ability, reassurance and flexibility to be strong all-rounders on the road and off it.
While average road speeds on the local loop were 1 to 2kph down compared to narrower, road-specific tyres, the Panaracer's shone when it came time to bunnyhopping from the bitumen onto the local trails.
"…these tyres are all about versatility. They offer the rider the ability, reassurance and flexibility to be strong all-rounders on the road and off it."
'That subtle tread on the trails?' some may ask…'Absolutely!' I would reply. While images show the tread pattern to be holding some grit when stationary, these tyres do grip and ultimately hold on surprisingly well on smooth-to-coarse gravel. And by smooth we are talking gritty sand…terrible for the drivetrain, but a surface that many gravel riders realistically have to often traverse.
The tyres offered a reassuring level of grip, solid speed and a wonderful all-round ride.
Just 3mm wider than the 35mm semi-slick tyre, in part two of this review we 'de-wheeled' the gravel bike and went about switching the tyres to the 38mm GravelKings.
We tested the 35mm SS tyres on Fulcrum Rapid Red 900 gravel wheels with a 22mm internal width.
Fortunately, a set of Hunt Limitless 42 gravel wheels—measuring an impressive 25mm internal—arrived in time for the 38mm GravelKing test rides.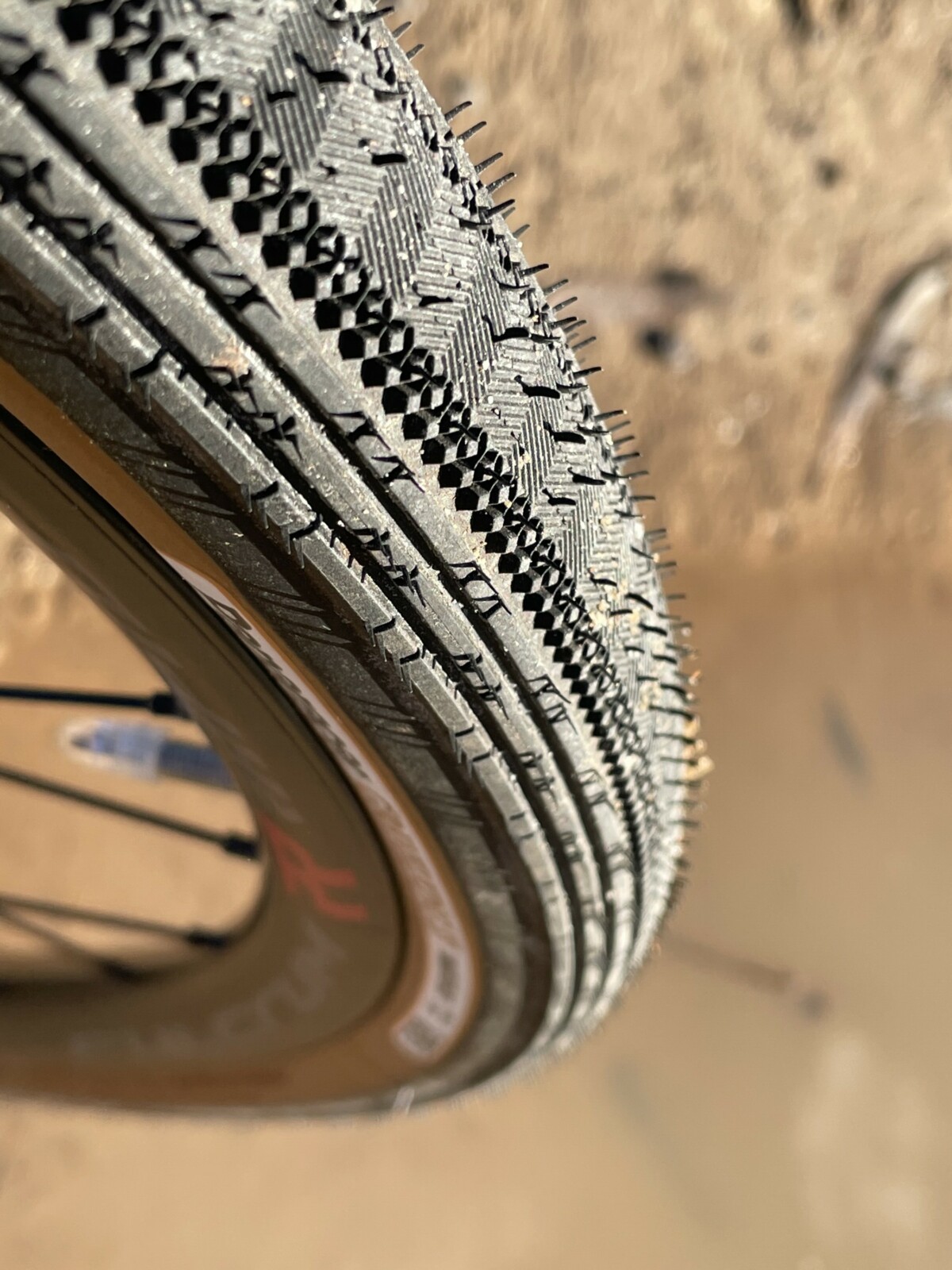 Initial thoughts were that these tyres would be well-suited to a rider looking for fast-rolling, high-volume tyres for use on the road, hard-packed clay or smooth gravel surfaces.
Before talking setup, let's get the elephant out of the room. Huge-volume tyres don't mean slow and sluggish speeds. Just as pure road tyres have evolved from 19 to 23, 25, 28 and even 30mm over recent years, gravel and endurance cycling tyre technology has also developed in a big way. Fat tyres and lower pressures can often equate to more efficient cycling, provide the right rims are being used.
"…The bike felt particularly solid on fast local descents, the tyres helped the bike corner like it was on rails and generally felt fantastic to ride."
With deeper wheels, wider internal diameters and an aero-optimised rim design such as the Hunt Limiteless 42s (which will be reviewed in the November/ December edition of Bicycling Australia Magazine), lower pressures and wider tyres typically lead to smoother and more efficient power transfer. This is due to reduced up/down vibration, which translates to less wasted energy and more efficient forward momentum.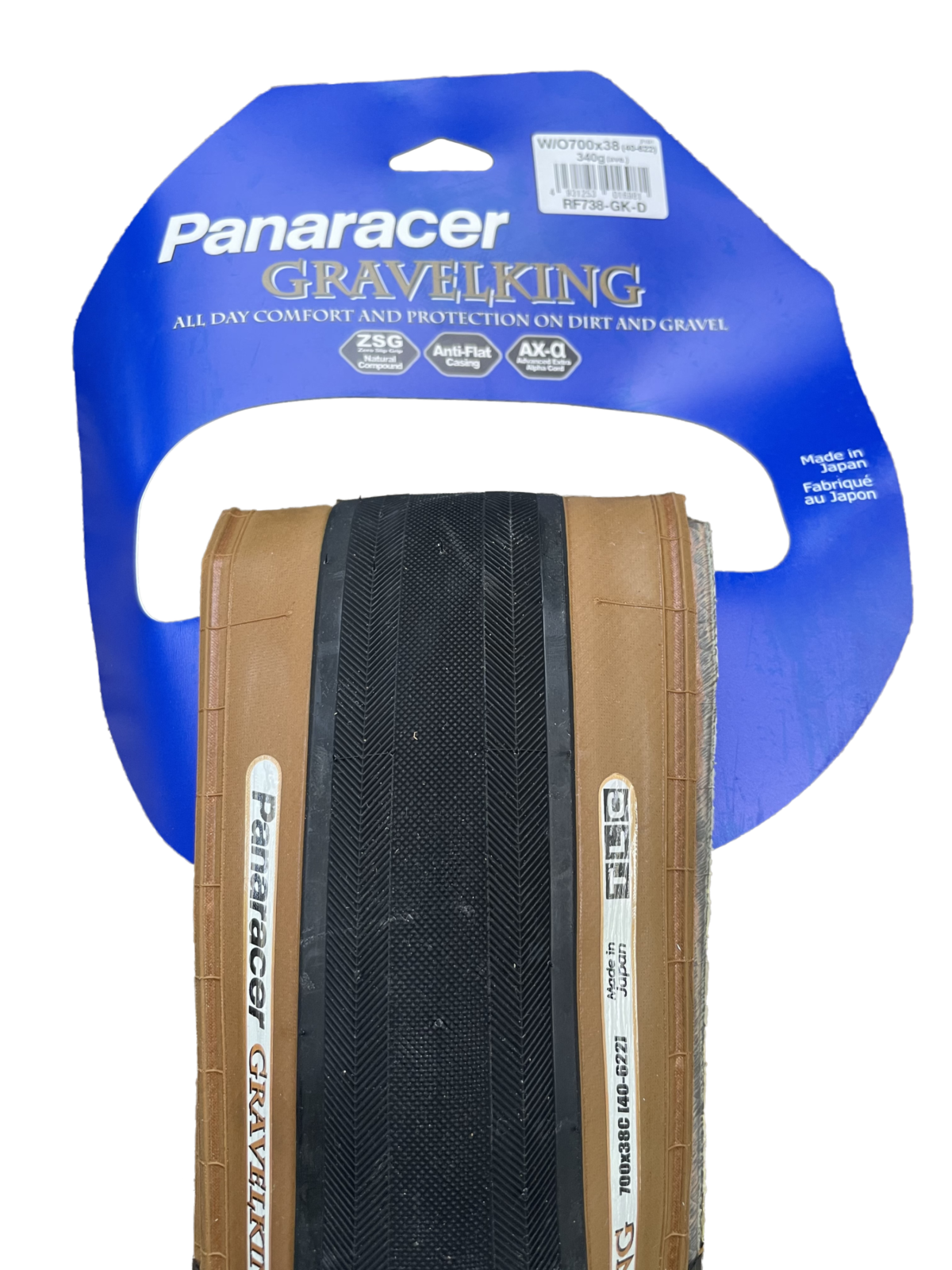 Again, setting them up tubeless was a cinch—straightforward and trouble-free. The compressor helped pop the beads into place, sealant was added, then the tyres inflated to 40psi for the first ride.
Almost a reverse of the first local loop—but with two extra fire trails included—this one consisted of around 2/3 road and 1/3 trail. Extra flotation and comfort was immediately noticeable—that's a lot of volume in a 38c tyre, particularly when fitted to the wider rim.
The bike felt particularly solid on fast local descents, the tyres helped the bike corner like it was on rails and generally felt fantastic to ride.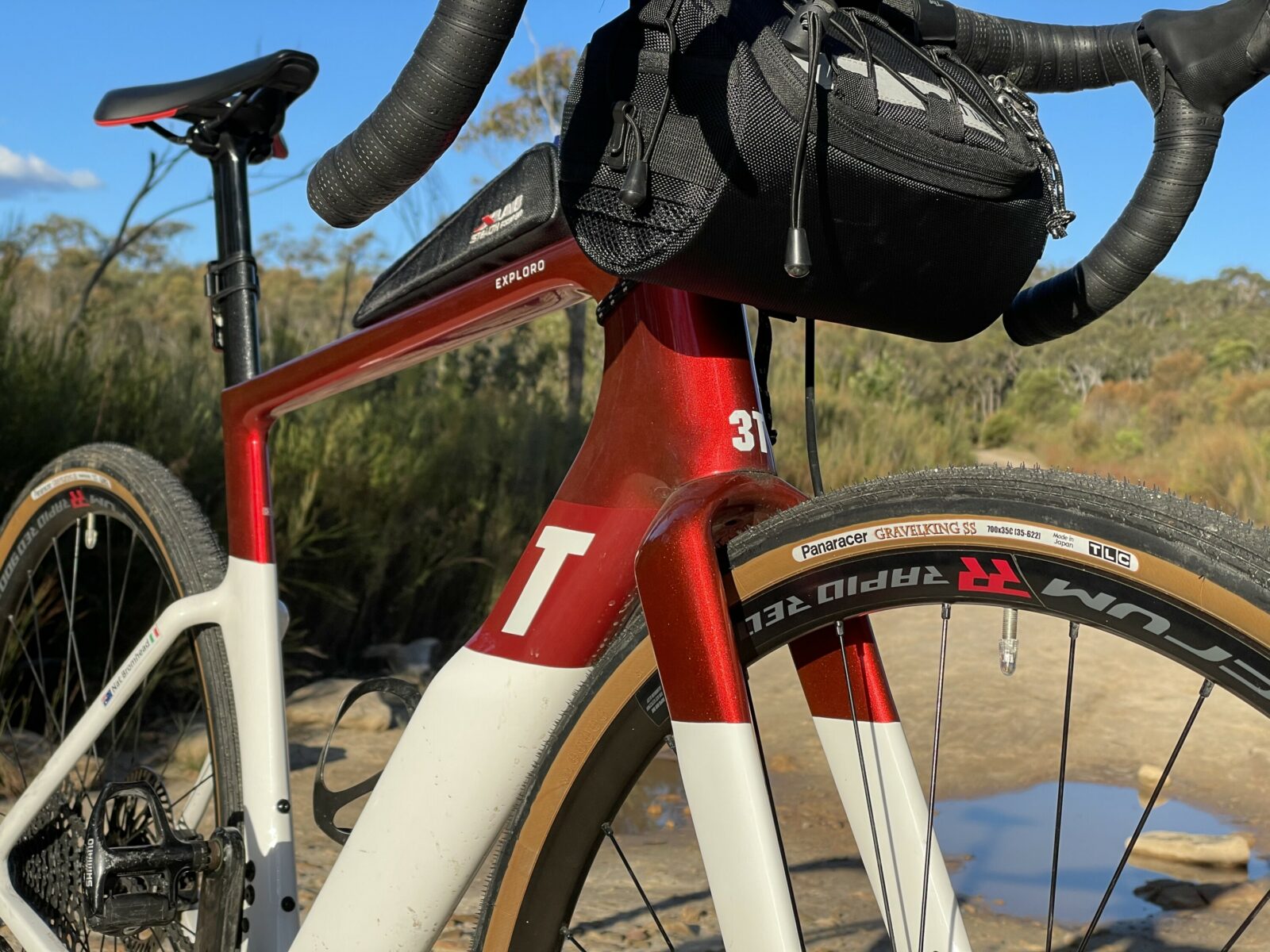 Just like oils, gravel ain't gravel. It comes in all manner of variations, from smooth crusher dust, to shiny clean and dry clay, to seriously rough stuff that's better suited to a cross country MTB. During testing we found the SS 38mm tyres to be best suited to smoother, faster, dryer surfaces. On these types of country, the tyre shines—it's fast, fluid and flowy, and it would definitely be among our top picks for any non-technical, mid to long-distance gravel ride where speed and comfort were the top priorities. It's obviously not the tyre for wetter, muddier or more technical gravel outings—one tyre will never do it all.
Overall, the SS 38 was easy to fit, held air over the test period, provided surprisingly good grip off-road, and was super comfortable on the bitumen. Less critical but just as important, they also looked great on the bike in the old school gum wall finish. A great tyre and a pleasure to ride.
Both the GravelKing SS and GravelKing Slick are available in various sizes from 26 through to a whopping 48mm and retail for $99 per tyre. For further details visit the website of Panaracer's Aussie distributor SCV Imports at www.scvimports.com.au