We ride and review an innovative long-distance cycling accessory from Perth-based Bikes & Stuff.
Gravel riding and bike packing are an extension of road riding. They both involve planning, varying degrees of self sufficiency, a well thought out bike set up
and a strong focus on comfort and efficiency.
Complimenting each other to a tee, both pursuits are about taking your bike further, often beyond the bitumen, along paths, tracks and trails that are typically quieter and further flung.
They are also the two aspects of the sport most open to individual interpretation so far as bike setup, personal choice and accessories are concerned. Packs, bags, mounts, bars, saddles, lights, wheels, tyres … there are literally thousands of options for a rider setting up the ultimate long distance adventure bike.
The Ride Farr V3 aero bolt on handlebar extension is one such bike packing / gravel / adventure cycling accessory that we've recently been using.
As its name suggests, it's a simple bolt-on design and a slick carbon unit that allows additional hand positions plus a mounting point for lights or a GPS. It's much like the traditional aero bar, but in a far more compact and subtle design.
Ergonomically shaped, the extender is designed for the fingers and thumbs to grip the curved carbon.
Optional Arm Rest Kit V2
Ride Farr also offer an arm rest kit that compliments the bar extender, adds comfort, and seamlessly morphs with the bolt on extender.
The arm rests can be used as a standalone accessory and attached directly to the bars without the aero bolt on. In testing we found them to be more like 'forearm rests', and did enjoy the additional comfort and overall efficiency, particularly on longer, straighter sections of road.
The arm rests are shipped with mounts for 31.8mm bars, along with brackets to integrate with the Ride Farr bar extender.
Super comfortable with 7mm high-density foam padding, the rests add just over 200gr to overall weight but significantly help overall efficiency and that all-important aero position – particularly on those long days in the saddle. Move your hands from hoods to the extender, lowering your position on the bike while maintaining power and cadence, and you'll see an increase in average speed.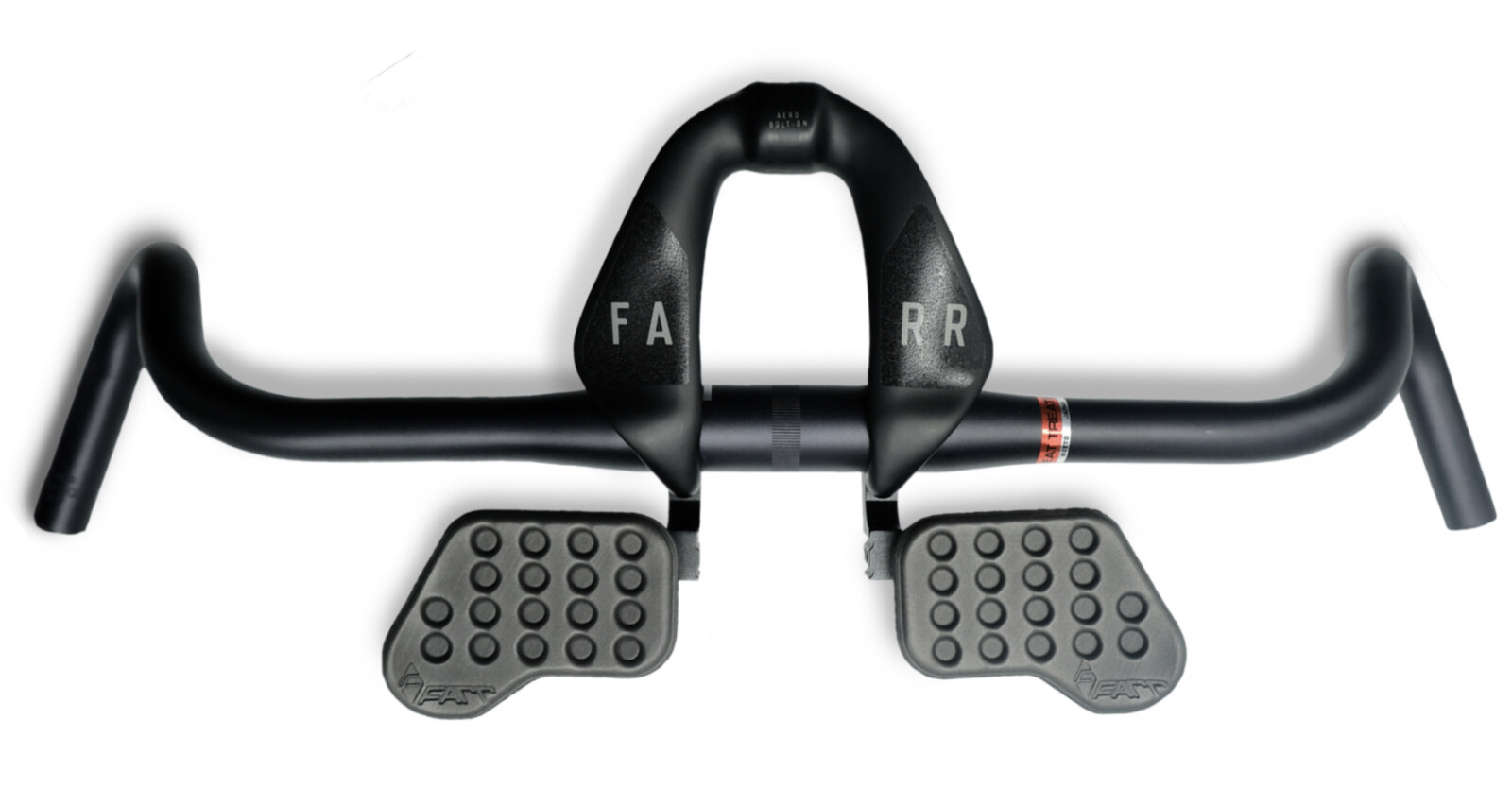 Installation of both the extender and arm rests was was a cinch. A front and rear hex screw tightening the extender to our 31.8mm handlebars with the recommended 2.5 to 3Nm of tension. Then it's simply a matter of adjusting the fore/aft angle according to individual preference and comfort.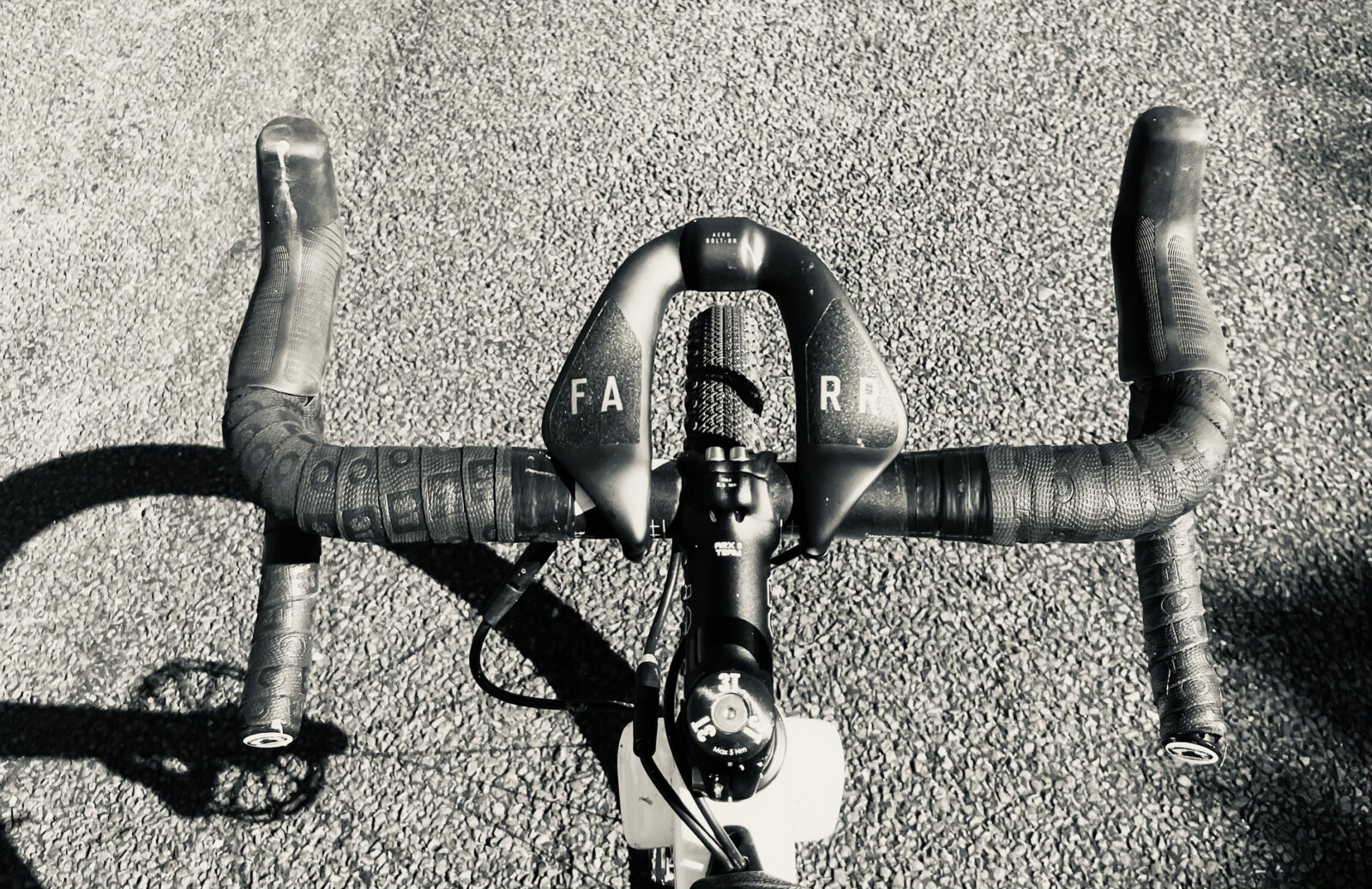 Not only providing an additional hand grip position, the extender also features an area to mount a GPS / computer, light or action camera.
To the ride – and it must be stressed that we tested the unit while riding a gravel / adventure bike with 28mm deep 650b wheels and 47mm tyres. The bike, a Mark 1 3T Exploro, offers a rock solid, almost train track style ride with these wheels – even in the strongest winds it barely shows any sideways buffer.
Side to side stability was not an issue at all, but the bar extender was only used when safe to do so – namely longer, flatter more open sections of road, and ridden solo.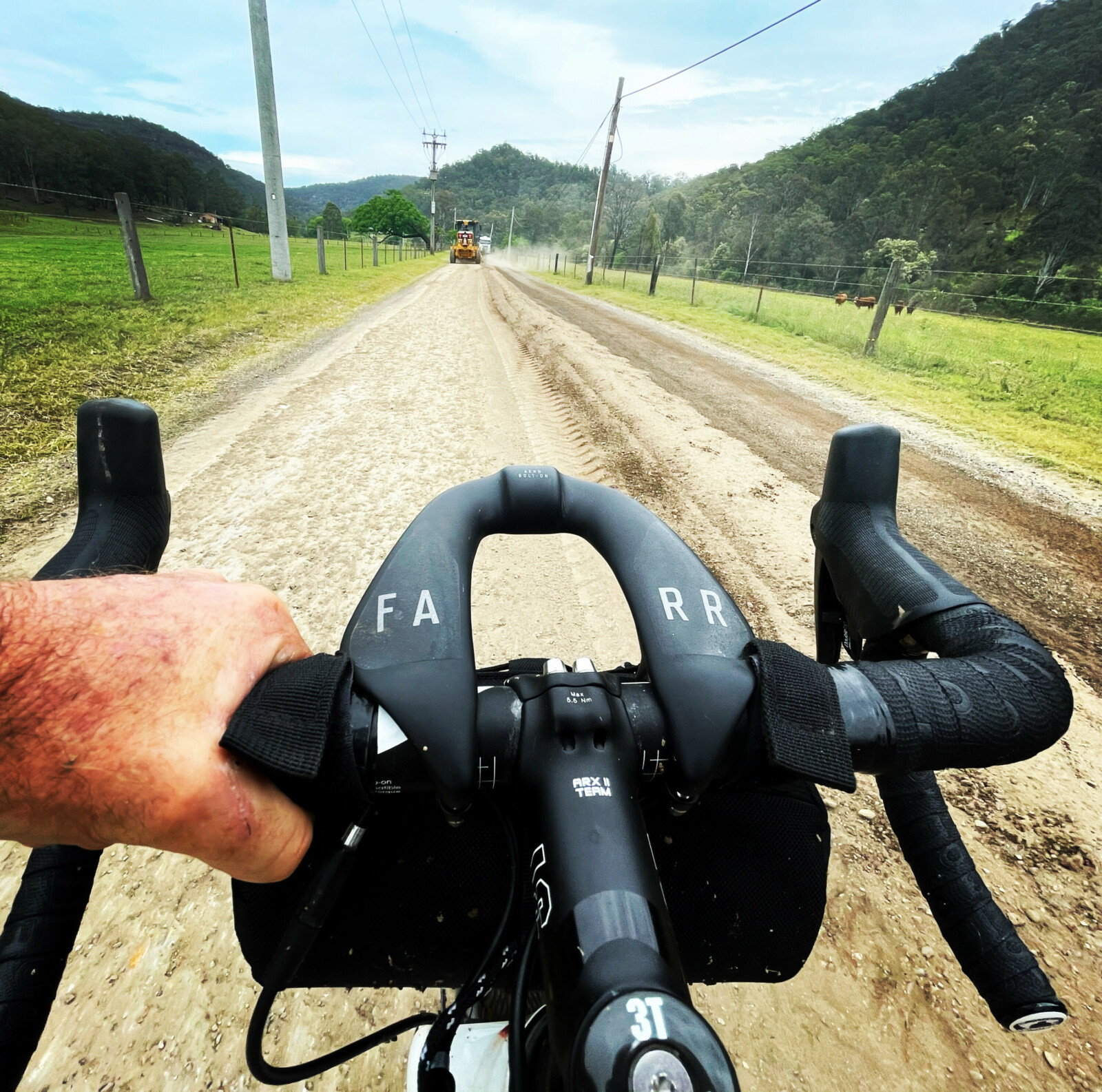 The additional, more centred hand position proved comfortable and was noticeably far more efficient. Almost a compact aero-tuck position, the bike tracked straight and
the ride felt solid, stable and secure. We found a combination of two positions worked well, elbows back towards the body and also splayed out to be resting on the bars.
The bar extender and centre hand position isn't for everyone, and definitely should not be ridden in a bunch situation. Nor would you use the grips while descending, or a region that requires regular braking.
But for open, long distance, smooth road or gravel surfaces, the Ride Farr extender is a welcome accessory and definitely makes for more comfortable, efficient and ergonomic cycling.
Aussie engineered and gaining popularity around the world, these are definitely a couple of accessories worth considering.
The Ride Farr aero bolt on is $225 and Arm Rest Kit V2 is $150 – both are available from Perth-based https://bikesandstuff.com.au/product/handlebar-carbon-aero-bolt-on-matte/