Oh, the irony. Just days after getting a first-hand reminder of why I really should consider switching to tubeless tyres (courtesy of a pre-dawn 'tack attack' on a local bike path – see photo), along comes the chance to put some through their paces, courtesy of German tyre giant, Schwalbe.
Schwalbe Pro One TLE has been designed specifically for tubeless use and, unlike some of its major competitors, is suitable for use with the majority of hooked or hookless bead rims.
Weighing in at just 245 grams (700×25) – the thinner TT version is even lighter still, 205 grams – it features Schwalbe's top-spec Addix Race Dual Compound rubber formulation which is claimed to deliver 13% lower rolling resistance and 22% more cornering grip.
The Pro One TLE also boasts significantly increased puncture protection compared to previous Pro One models courtesy of a new 14mm 'V-guard' belt, a lightweight mesh weave made from the same polymer fibre used in bulletproof vests. Theoretically, this all points towards outstanding durability over the lifetime of your tyre – somewhere between 4,000-5,000km according to Schwalbe.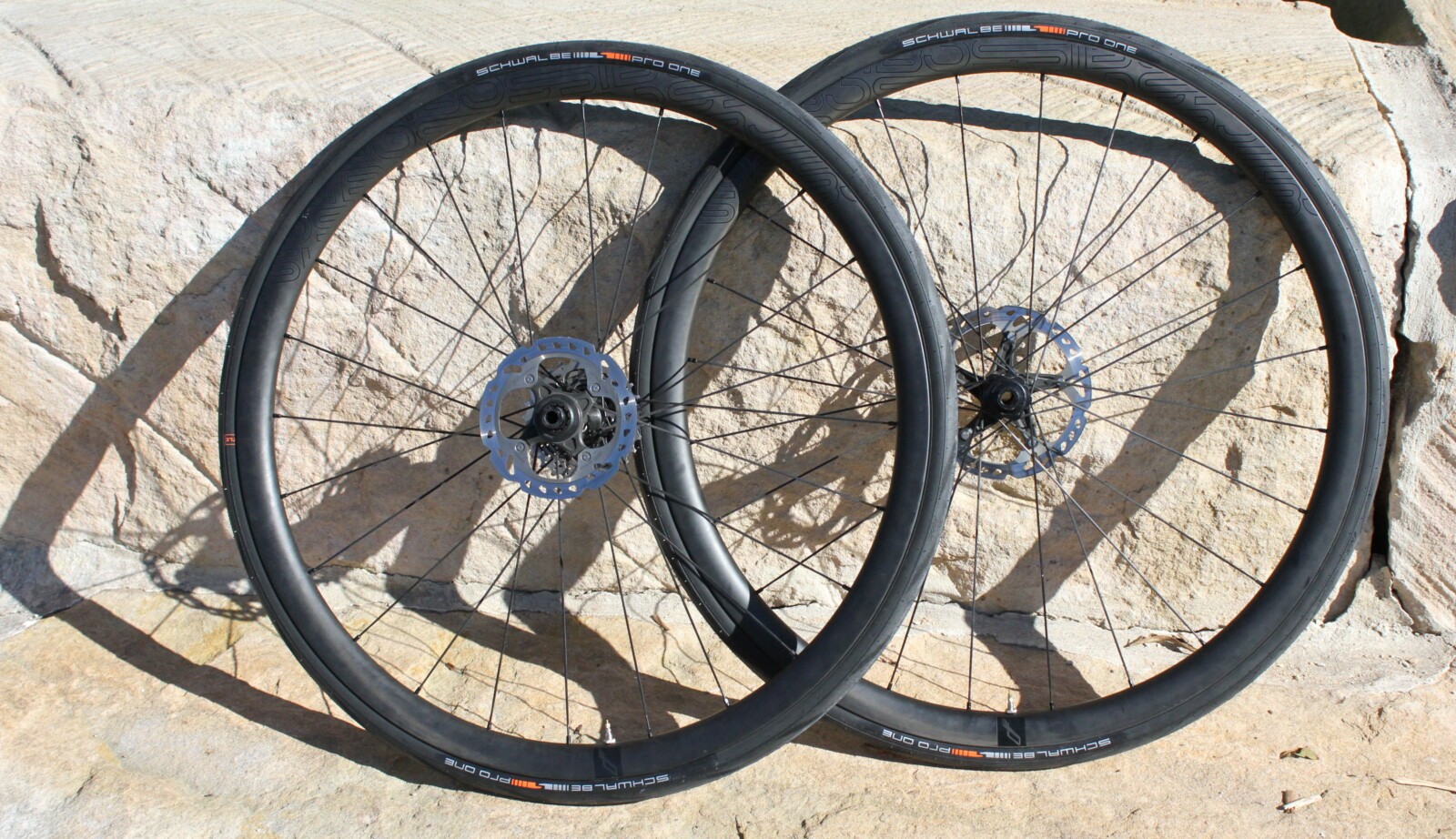 UNBOXING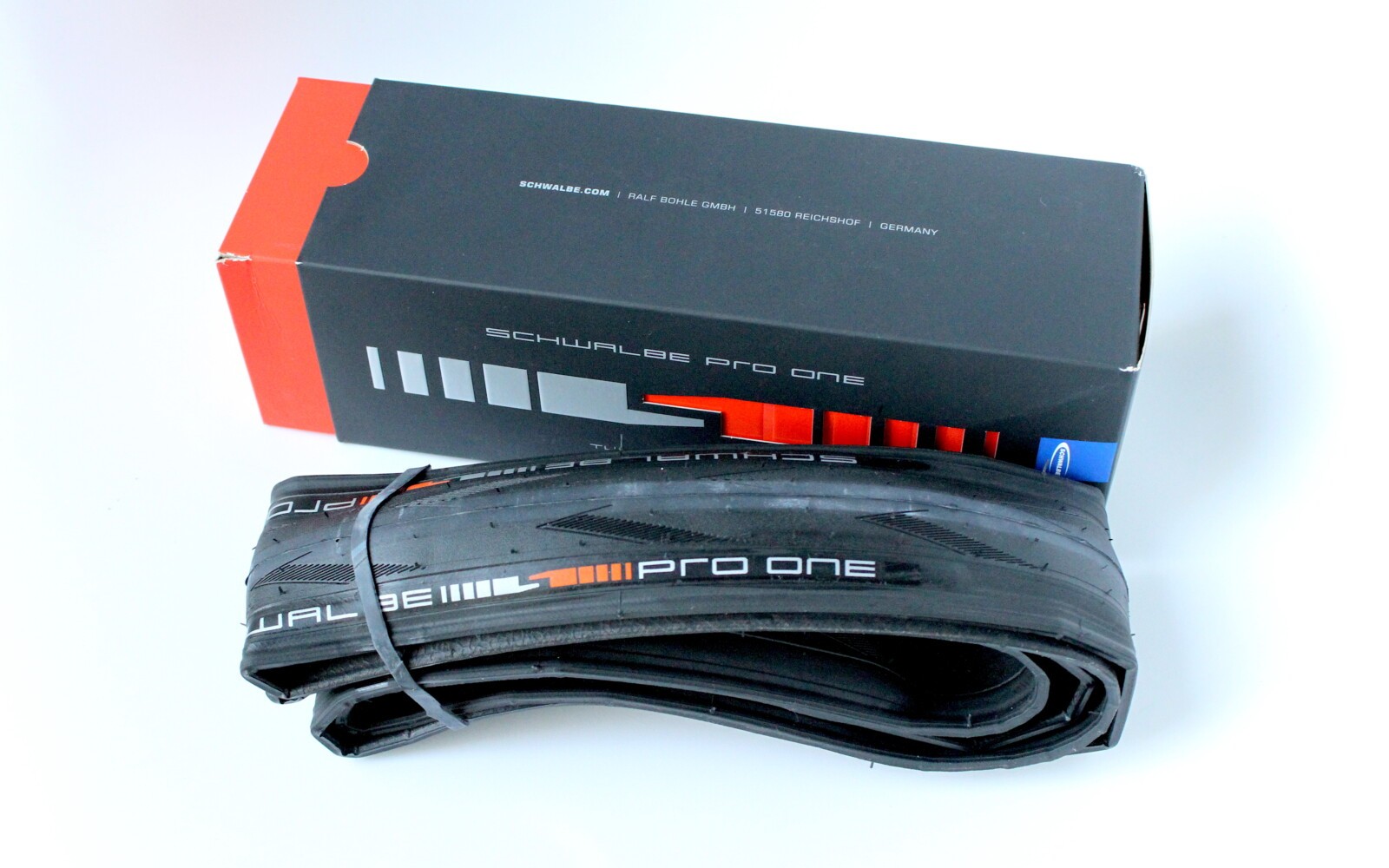 Straight out of the box, these tyres scream quality. German designed and Indonesian made, the packaging proudly trumpets 'Tubeless Easy' which at first seems like an oxymoron. After all, 'ease' isn't exactly the first term that springs to my mind when I think of tubeless, coming some way behind 'messy' and 'pain in the arse.' But, as we'll get to in a moment, the Schwalbe marketing folks might just be on to something.
INSTALLATION
I'm no veteran when it comes to fitting tubeless tyres. Yet it proved a pleasantly straightforward process. A quick clean of my tubeless-ready 30mm carbon rims, some new valves from the LBS and I was ready to get started.
While the fit, as you'd expect, is noticeably tighter than a traditional clincher, the Pro One TLE's went on with only a minor struggle. (And, yes, I used tyre levers, being ever-so-careful not to nick the rim tape.) I don't own a compressor, so I instead attempted – largely through a lack of alternatives – to seat the tyres with my trusty track pump.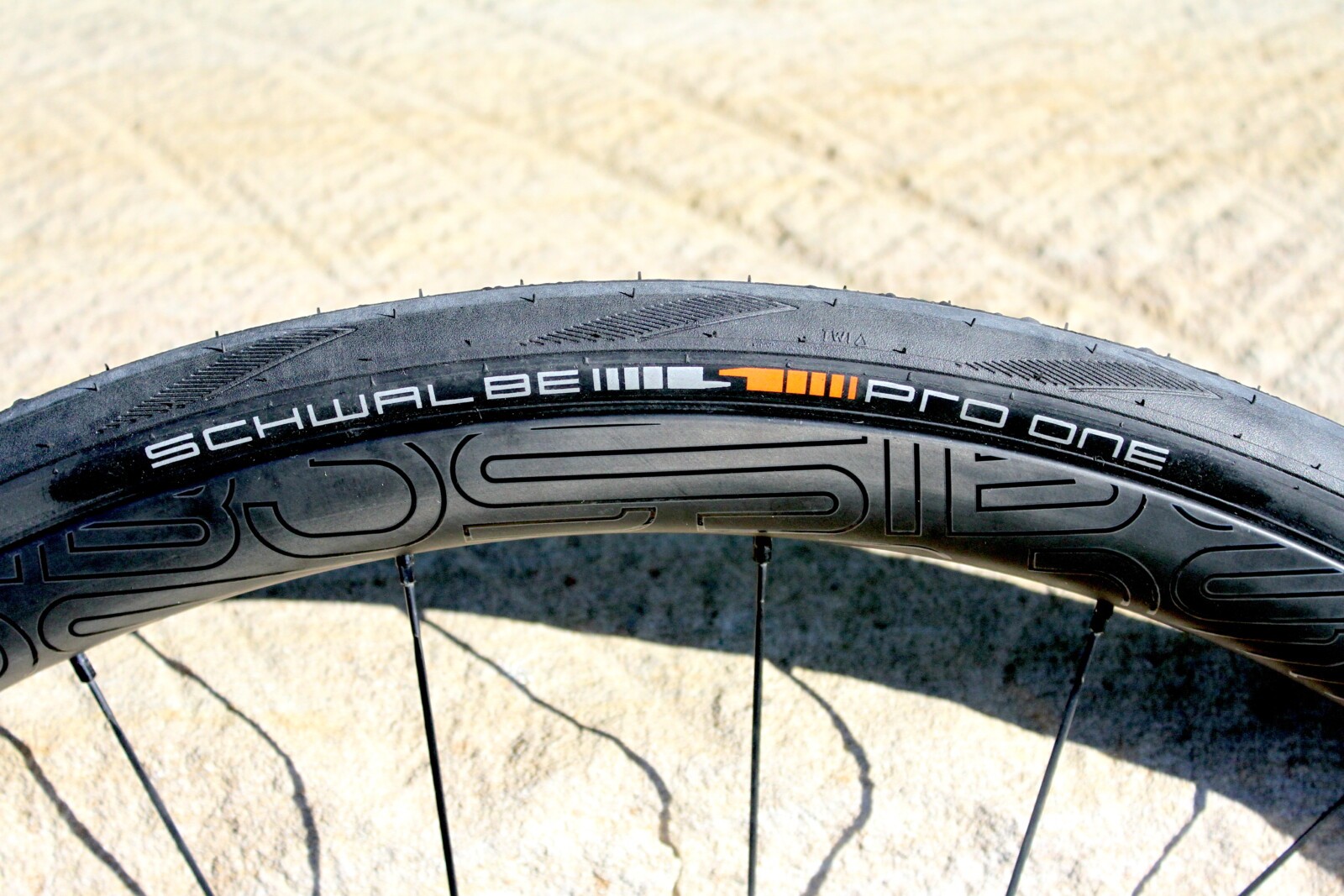 Having heard plenty of horror stories I was prepared for a long and frustrating battle, but it was all quite painless and within moments and only a few minor positioning adjustments the tell-tale 'pops' were music to my ears. Of course, different rubber/rim combinations are friendlier to work with than others, but for me the entire installation process, including adding the sealant, only took about twenty minutes.
… I found the control and rolling resistance of the Pro One TLE to be consistently outstanding…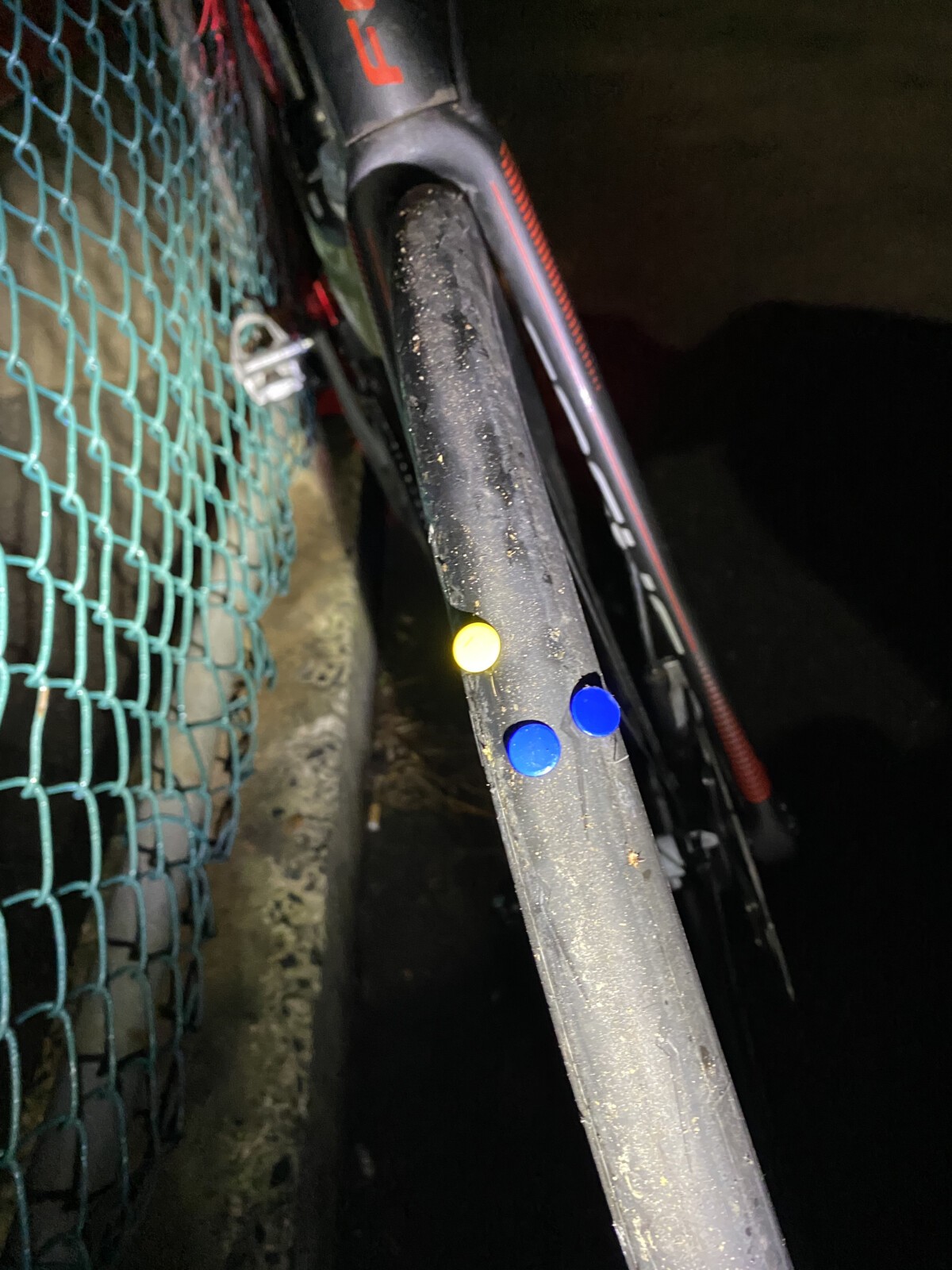 RIDING
Sometimes it can take a little while to get a feel for new piece of kit. Not on this occasion. Rolling out, my bike felt different almost immediately. Compared to the excellent Italian clinchers I've been using for the past year or so, the ride was lighter and smoother. Schwalbe refer to this sensation as 'souplesse', or easy rolling suppleness. I wondered if it might come at the expense of spongy handling or sacrificed speed, but I needn't have worried.
Tested over a variety of conditions and terrains, wet and dry, I found the control and rolling resistance of the Pro One TLE to be consistently outstanding, and before long I was throwing my bike downhill and into corners with complete confidence. These tyres are fast. I experimented with a few different pressures, as low as 60psi (below Schwalbe's recommended range of 70-100) and as high as 100psi, before landing on 75-80psi.
This offered the best all-round balance between speed, comfort and control.
SUMMARY
Schwalbe's aim with the Pro One TLE was to create a top-spec tubeless tyre with the feel and performance of tubular, that's also easy to use and maintain. Well, mission accomplished. Fast and smooth, agile and grippy, light and durable – these tyres are as good as they get.
Schwalbe Tubeless Specifications
SIZES: 25mm, 28mm, 30mm
WEIGHT: 245g (700×25)
RRP: $99.99