Italian specialist cycling company Scicon may be synonymous with bike bags and travel luggage but also offer an increasing number of other important accessories.
Their latest offering – high-quality reusable facemasks – were de rigueur at this year's Tour de France with Team UAE star Tadej Pogacar making his regular podium appearances in a mandatory mask.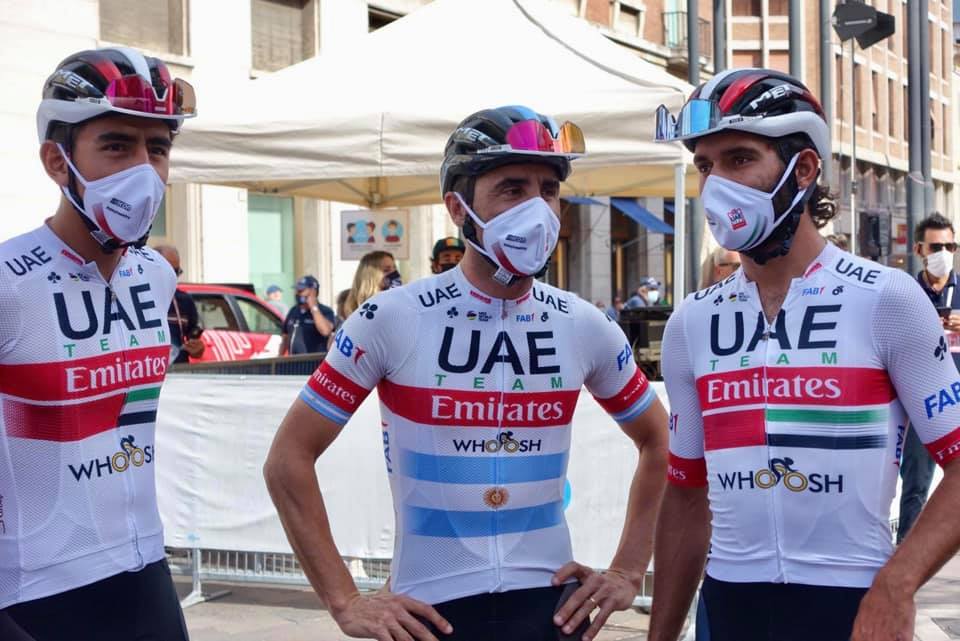 The overall winner of the race, 21yo Pogacar rode in Scicon's latest Aeroshade sunglasses then swapped over to a Scicon mask when off the bike.
Bicycling Australia have been testing the Scicon reusable mask and can attest to the quality and fine Italian craftsmanship.
The masks are fabricated from a light-weight, water-resistant, non-allergenic fabric and are handmade in Italy. Unisex and designed to be 'one size fits all', the elasticised straps loop behind the ear and the mask form fits comfortably to the face.
Unlike many other masks, we've found fogging to be minimal when worn with reading glasses. This is helped by the custom cut of the material and shaping created by a stitched centre seam.

The interior texture is super smooth thanks to a soft microfibre fabric, while the outside offers more of a matt finish, the outer layer has been given a fabric treatment to repel water, thus creating a barrier to significantly reduce micro droplets and spray.
The masks can be machine washed (at a suggested 60 degrees) for up to 40 wash cycles. They are also quick-drying for convenience.
Key Features
MADE IN ITALY
ONE SIZE FITS ALL
OPTIMAL SHAPE RETENTION
COMFORTABLE TO WEAR
WIDE SOFT ELASTIC EAR BAND DESIGN
STRONG AND DURABLE
FABRIC 80% POLYESTER, 20% LYCRA
TWO LAYER DESIGN PLUS HYDROPHOBIC TREATMENT
ULTRA SOFT BRUSHED MICROFIBRE BACKING
LIGHTWEIGHT (250g /m2)
FLUORINE FREE – WATER REPELLANT TREATMENT
CAN BE REUSED UP TO 40 TIMES
The Scicon masks are currently in stock and ready to be shipped from the company's Gold Coast distribution centre. They are available in black or white and retail for $24.99, and available via