Mobile phone, credit card, ID, cash and cycling … it's always a juggle isn't it. Ask 10 ten riders and you'll probably get 10 different opinions on how best to carry those 'don't leave home' essentials when heading out on the bike.
There are many different solutions but one that we have found a genuine standout is the 'RidePac' from UK company VeloPac.
We've been using, testing and reviewing various RidePacs daily for two years now and found them to be not only super-convenient when cycling but a perfect wallet as well.
Made in the UK, this is a premium-quality personal organiser that is waterproof, fits a jersey or jacket pocket and has plenty of space for all essentials.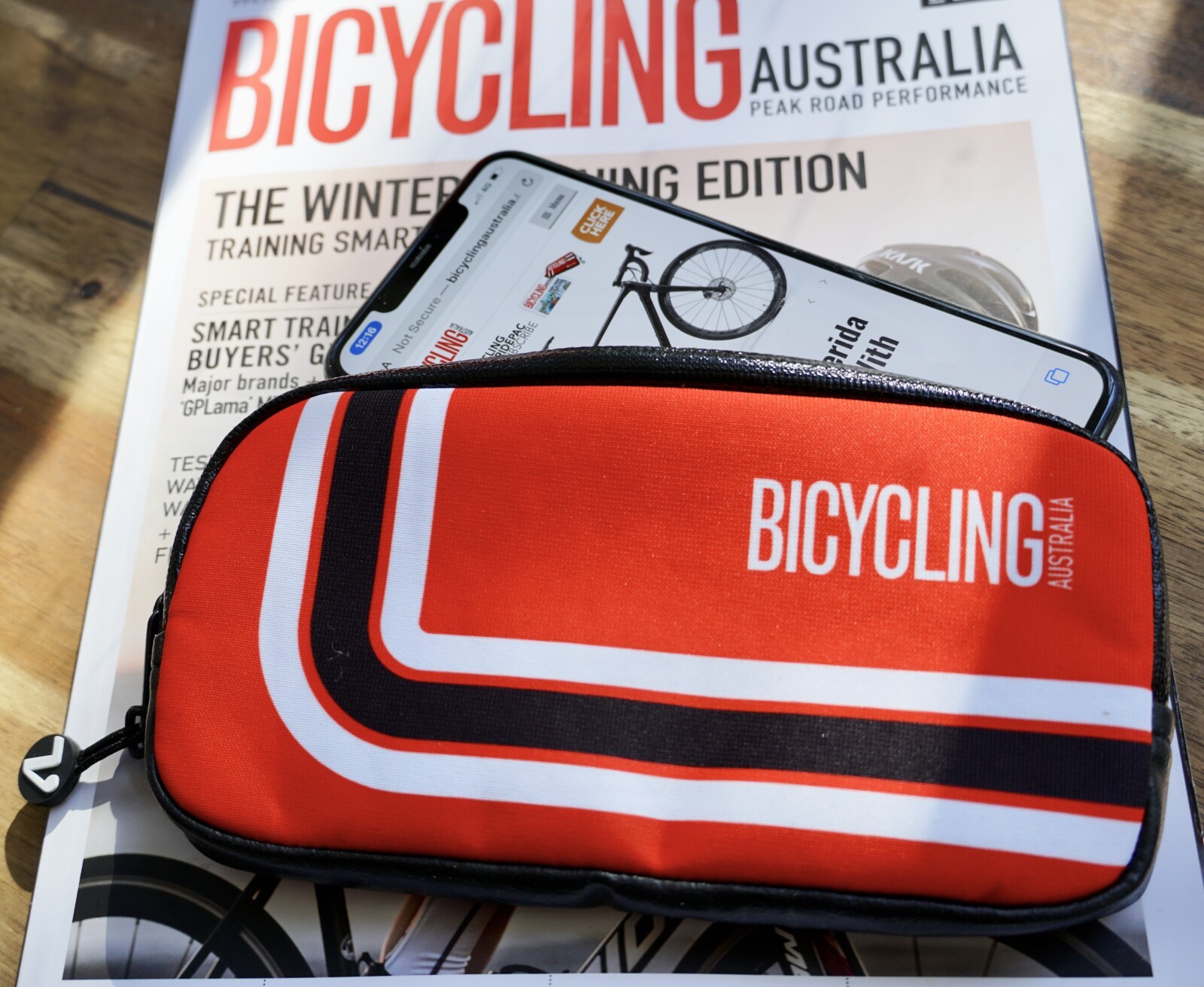 Inside are two main pocket areas plus a smaller pouch for cards. There's also a zippered section for looser items – coins, a key, small tools etc.
Durable and waterproof, the protective outer shell consists of a triple layer construction with a matt finished outer coating. The inner seams are reinforced and there's a water resistant zip.
Various colours and styles are available but the custom red & white Bicycling Australia RidePac is our clear favourite.
For the month of July this BA RidePac is yours when you subscribe to Australia's premier road cycling publication.
Receive a free Bicycling Australia RidePac worth $50 when you subscribe for 1-year / 6-issues (print + digital) for $83, a saving of 10%. Just 100 RidePacs are available so order now.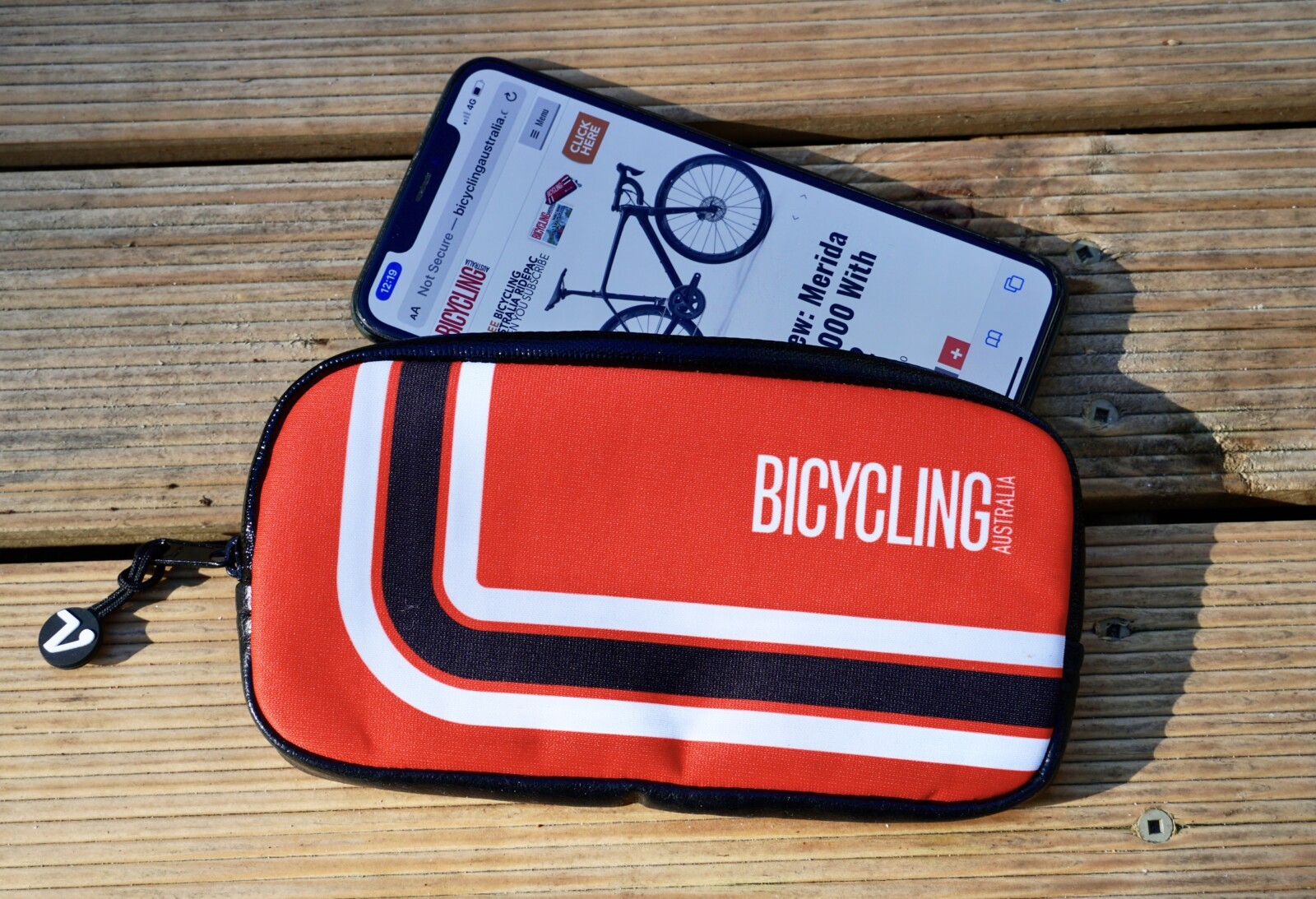 Specifications
Waterproof, durable outer coating
Soft padded microfibre lining bonded to outer fabric
Waterproof inner materials
Custom Bicycling Australia styling
Dimensions 100mm x 185mm
Holds a large phone eg iPhone 11 Pro Max
Water resistant zipper
VeloPac zip puller
Large, secure inner zip pocket for keys, coins etc.
Credit card/racing licence holder
Fits most cycling jersey/jacket pockets
Made In The UK
RRP $50