2023's 'Summer of Cycling' will be remembered for many standout reasons – Jay Vine securing the national TT title and the Santos Tour Down Under, Brodie Chapman's big win at Buninyong and new teammate Amanda Spratt's return to top-level form at the start of her time with Trek-Segafredo.
For many of us mere mortals it was also a standout summer. We could actually get out on the bike again as it was the first dry summer for some time, and COVID disruptions and restrictions were finally behind us. Plus we finally saw the return of the full TDU, and of course the Cadel Evans Great Ocean Road Race was back as well.
With the good times continuing to roll into February, another highlight of summer '23 was quickly unfolding in the hours leading up to Australia's longest one-day bike race.
Yes, four-time Tour de France winner Chris Froome was confirmed as a starter for the 107yo, 267km Melbourne to Warrnambool Cycling Classic.
With Froomey, of team Israel-Premier Tech, still in Australia and training in the Victorian High Country after the Tour Down Under and Cadel Evans Great Ocean Road Race, organisers of the world's second oldest bicycle race tracked him down and asked if he was keen to ride.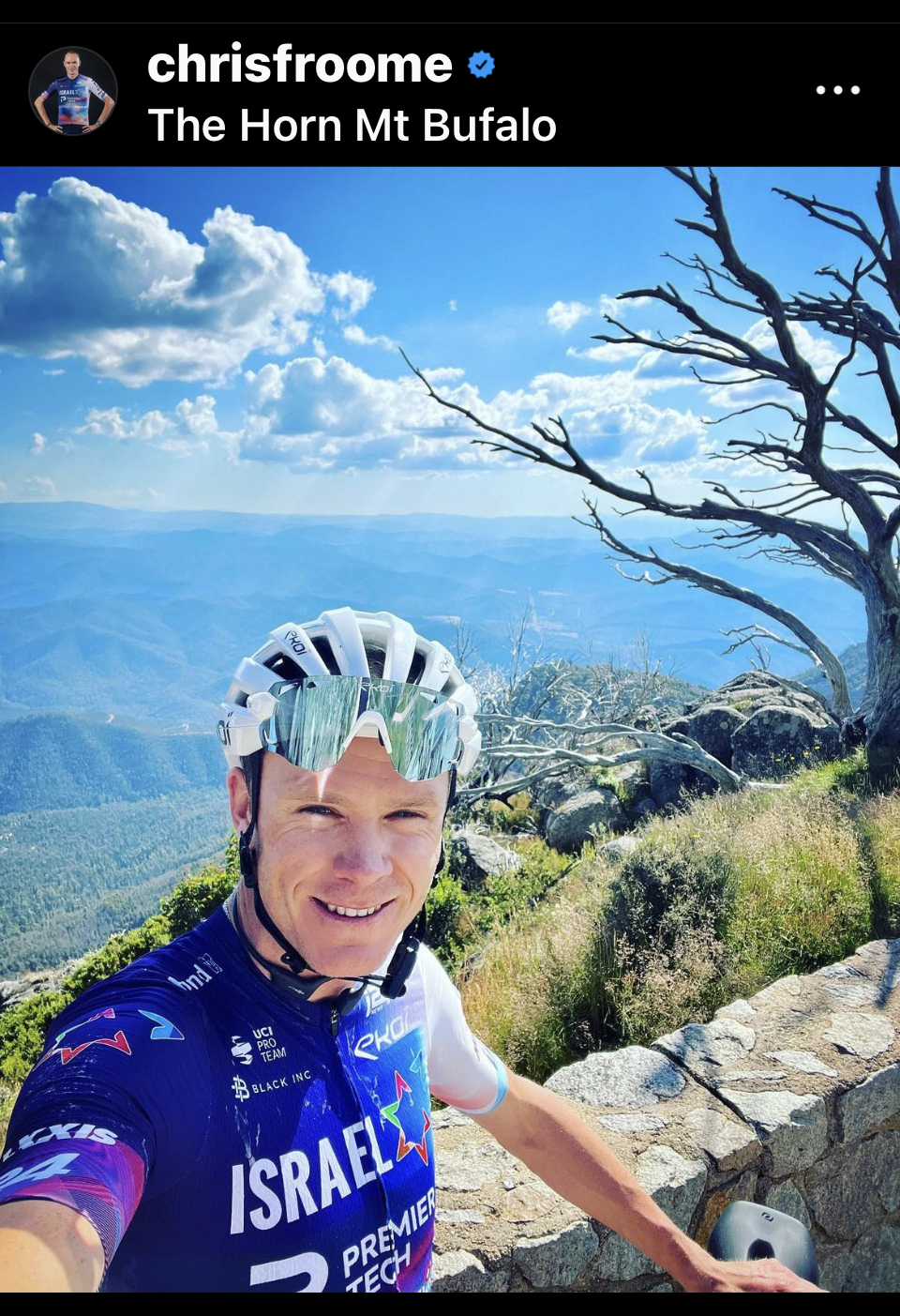 Froome said yes then flew by light plane from Victoria's North East to Avalon Airport – the start point of the M2W – apparently in full team kit and with his bike. He was ready to roll!
Joining 125 riders at the startline, the four-time Tour de France winner said he was looking forward to an 'epic day out'.
"It's a very a historic event, one of the oldest cycling events that exists actually," Froome said from the start before the pistol was fired. "It's also one of the longest cycling events that exists. It's going to be a massive day out on the bike and over seven hours of racing I imagine."
With the action starting surprisingly early, Froome remained with the main group as an eager breakaway blasted into the strong headwind at around the 20km mark.
"A group of 20 guys went up the road with all the teams represented," Froome later said.
"Behind there wasn't really much of a chase going on," he continued. "Once we came along the coast, after around 200k's, around six of us got off the front and started bridging that gap.
"Two of us (Froome and Ben Hill) broke clear of that but we never made it back to the front. It was a big chase and a big day out! Congrats to whoever came over the line first – I didn't actually get to see that far ahead. But that was a great event."
It was indeed Tristan Saunders who crossed the line first, the Team Bridgelane rider winning his first Powercor Melbourne to Warrnambool Cycling Classic.
In the late stages of the mammoth 267-kilometre race, South Australian Saunders went solo from the remnants of the day-long breakaway. The 22 year old time-trialled away to collect an emphatic victory on Raglan Parade – the biggest win of his career.
As for Froome, he stuck with the main bunch until the closing stages of the race before embarking on a massive chase with Ben Hill to reach the breakaway that were some 11 minutes up the road. He made it there to finish 12th overall, a few seconds behind a local lad many will know.
Inside That Break, With Dan Bonello
One rider in that breakaway was none other than well-known Sydney rider Dan Bonello. Dan represented Malta at the Wollongong World Championships and is partner of national champion Brodie Chapman.
In the break from the get-go, Bonello said the the bunch were initially very hesitant due to strong headwinds and the distance to go – some 230km!
"Looking back, it was probably a pretty reckless decision to go," he said with a chuckle.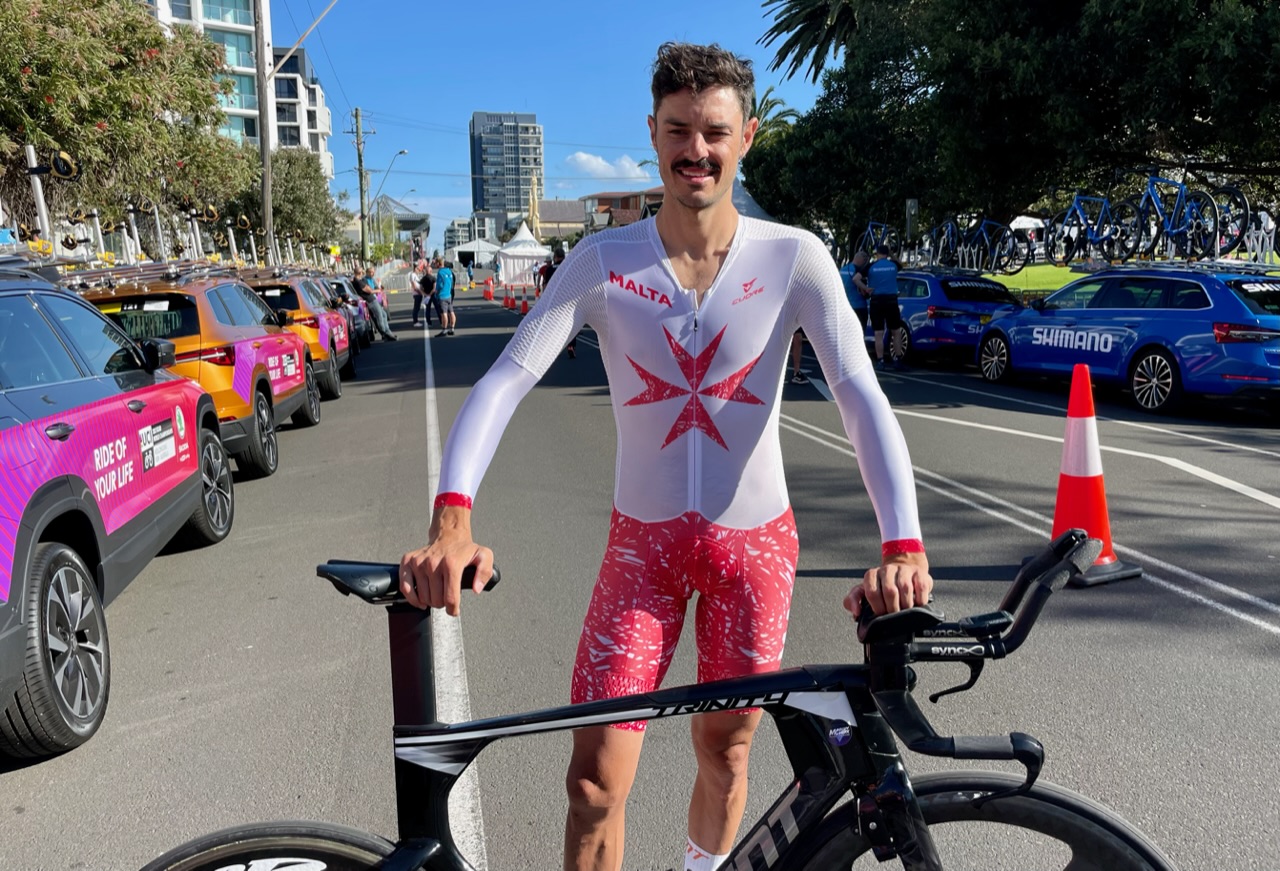 "It was more or less 230km from the finish," he continued. "I haven't done the race in a few years. With that headwind it was a tough day out but in the end we had all three of our ZCC (Zealand Cycling Club) riders together so we were very happy about that.
With Bonello finishing 11th overall, just ahead of Chris Froome in 12th, we asked the former Bowral Classic winner how it was racing with an all-time Tour great?
"Last time I raced him, at the Herald Sun Tour and Cadel's in 2016, he definately out-performed me," said Bonello. "So this year it was nice to get one up on him," he said with a laugh.
"I didn't see Froome until around four or four and a half kilometres to go," he continued. "At that point he had done a lot of work – he'd had a pretty epic ride. I attacked in the finish to get the best result I could and ended up third in the group, and he was just behind me."
Bonello said he was very proud of his M2W result and that it had capped off a dream summer of cycling in Australia.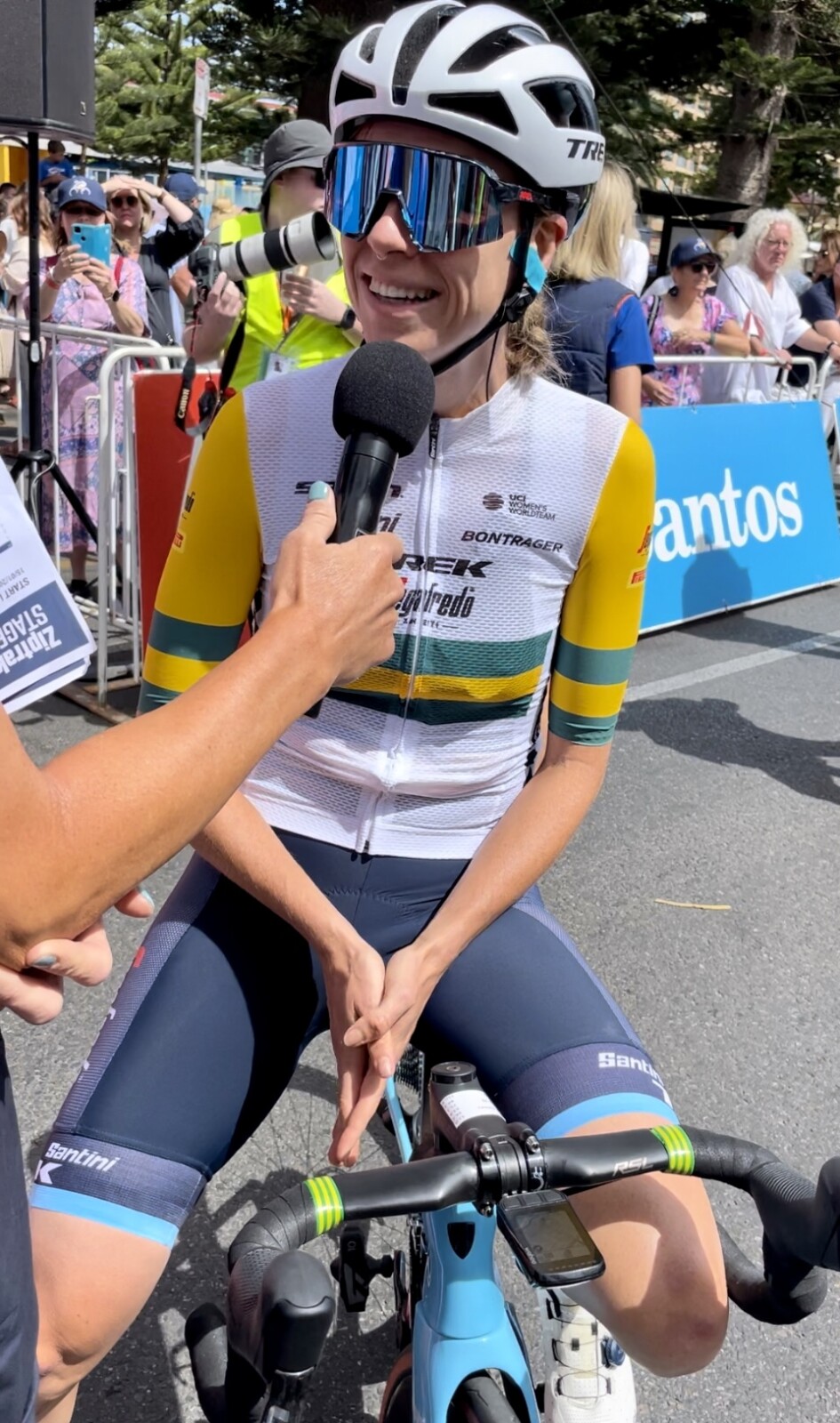 "The race closed the door on what has been a really fun summer," he said. "What started with the World TT Championships – riding for Malta in Wollongong, and to bookend it with the Melbourne to Warrnambool," he said.
"And to be there when my partner Brodie won the national title – well that was the absolute highlight," he continued.
Next up for Bonello and Brodie? By the time you are reading (or have read) they're on their way back to Europe.
"We fly to Europe tomorrow," he continued. "Brodie will be getting ready for the Classics season and Strade Bianchi in particular," he said.
"I will be racing with a Spanish team, racing road, gravel and Marathon MTB. For me .. for 2023 I would like to get to the World Championships and again represent Malta," he said.
And the season ahead?
"I feel Brodie and I are on a good trajectory," he said. "It's going to be an exciting year, I genuinely enjoy supporting her, and actually, it's an exciting two years ahead. Her first year with Trek-Segafredo and I guess everything that happens from now feeds into 2024 and maybe even Olympic selection."
Final Word To Froome
Cycling royalty himself, humble hero Chris Froome is also preparing to head back to Europe, albeit after some more training in Victoria's High Country. Recently posting to Instagram from the top of the legendary Mt Buffalo, Froome said he had another 'big week of training' to get through.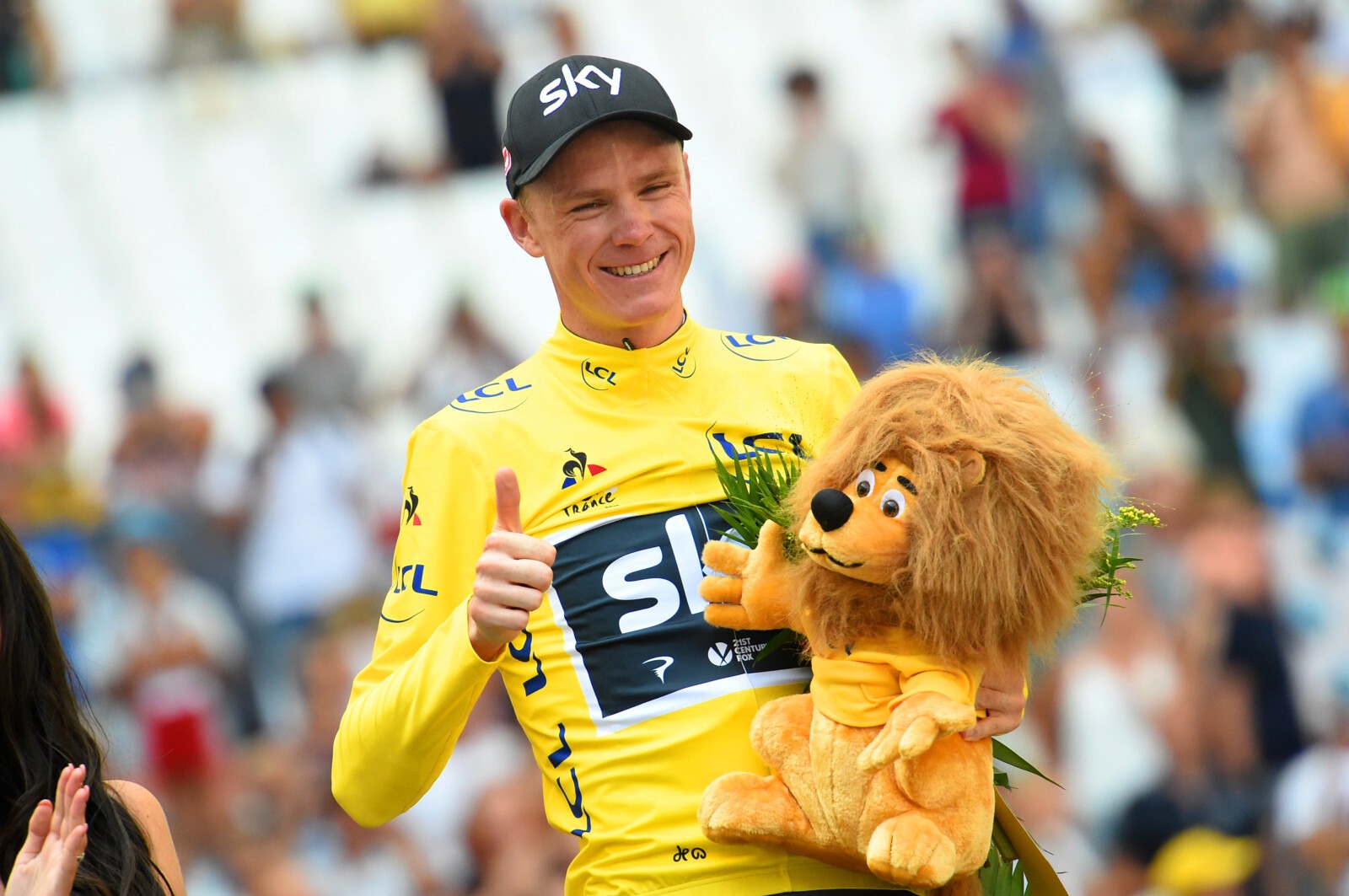 Looking forward to an exciting season ahead – and with an open-ended contract with Israel-Premier Tech, Froome said he went into the Warrny for a soid training ride.
"And that's exactly what I got," she said, smiling and shaking his head."
"I came in completely cross eyed over the finish line there.
"What a day, what a race. That was an amazing day, and an amazing event. It was very well organised and was great racing."
Froome went on to say he didnt expect such a big group to go so early on.
"Everyone told me to be conservative in the first hundred to 150k's," he said. "But it seemed the race was over in the first 20km! It was definitely very different racing to the WorldTour, continued Froome. 'It took me back to my U23 years," he added. "It was great fun and a big solid day out."
Froomes Phenomenal Figures
Chris Froome has won all three Grand Tours along with a long list of other major races. His palmares include –
46 Pro Wins
21 Grand Tour Starts
9 Monuments
4 x Tour de France (2013, 2015-2017)
2 x Vuelta a España wins (2017, 2011)
1 x Giro d'Italia win 2018
14 x Grand Tour stage wins
3 x Critérium du Dauphiné (2013, 2015, 2016)
2 x Tour de Romandie (2013, 2014)
Top 12 – 2023 Powercor Melbourne to Warrnambool Cycling Classic
Tristan SAUNDERS (BLN) 7h00:17
Brendon GREEN (CDF) +2:59
Bailey MCDONALD (NCM) +3:04
Brendon DAVIDS (CPU) +3:04
Jordan VILLANI +3:04
Samuel JENNER (BLN) +3:04
Liam JOHNSTON +3:13
Benjamin HILL (BRE) +4:51
Tom CHAPMAN (BLN) +5:05
10.Bentley NIQUET-OLDEN (CPU) +5:05
Daniel BONELLO +5:09
Chris FROOME +5:14