Mark Cavendish made no secret of the fact his career has been full of comebacks as the 33yo Manxman announced he will ride for at least one more year with Team Dimension Data.
Speaking of his 30 Tour de France stage wins – and his quest for four more – Cavendish said "I firmly believe I will get it and I believe with the best people around me that I have the best chance of getting it. The day that I don't believe I can challenge to get that record is the day that I probably stop riding my bike."
One More Year & Leadership Role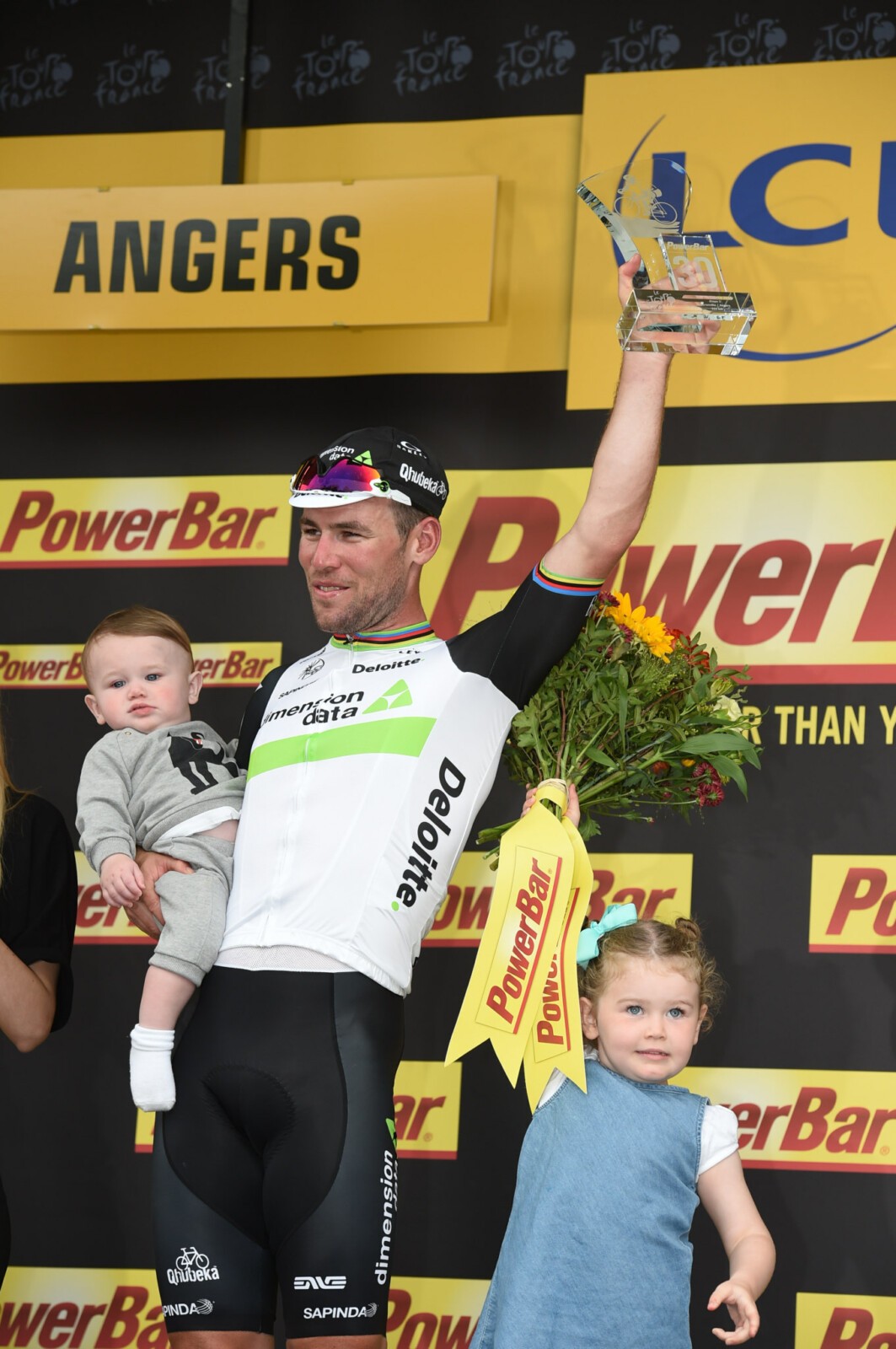 After much speculation, Cavendish and Team Dimension Data for Qhubeka made the official announcement overnight, the team describing it as 'part of an exciting new step for our team.'
Widely acknowledged as the sport's greatest ever sprinter, the team say the next phase of Cav's career will – in addition to his sprint duties – see him take on a leadership role as part of a newly formed Supervisory Board.
"After spending my last three years with Dimension Data I'm delighted to extend my contract, stay with the team that I love and people that I hold dearest to me in the sport," he said. "It's also an honour to be part of a Supervisory Board that will work together to continue the growth of the team in cycling."
An Important Step For The Team
Team Principal Douglas Ryder said Cavendish staying was an important moment in the future of the team.
"Mark has made a significant impact in this team since joining us in 2016 – who'll ever forget his four Tour de France stage wins to go with the yellow jersey as well as the green – and I am thrilled that he has agreed to continue with us and take on additional leadership responsibilities," he said.
"As a team we believe in dreams and doing significant things both on and off the bike; and so we are extremely excited as to what 2019 and beyond will bring in terms of realising our full potential.
Those 30 TDF Stage Wins, Rainbow Stripes & More
Cavendish's palmarès speak volumes – 30 stage victories at the Tour de France, 15 wins at the Giro d'Italia and three at the Vuelta a España, along with a World Championship crown both on the road and multiple on the track, an Olympic track cycling medal as well as a national road championship title.
He has bounced back from numerous set-backs and said both 2017 and 2018 were "very difficult years for me physically due to injury and illness."
"The physical fatigue suffered as a result of the Epstein-Barr is terrible but the most difficult part was the impact on my job which is my life and passion; not being able to do that is very difficult to handle and it takes a mental toll on you," he said.
"Growing up all I ever wanted was to ride my bike – I loved riding my bike – and so not being able to do it and not being able to succeed, which is the only thing that I know, well it's incredible as you realise then just how tough it is when things don't go right."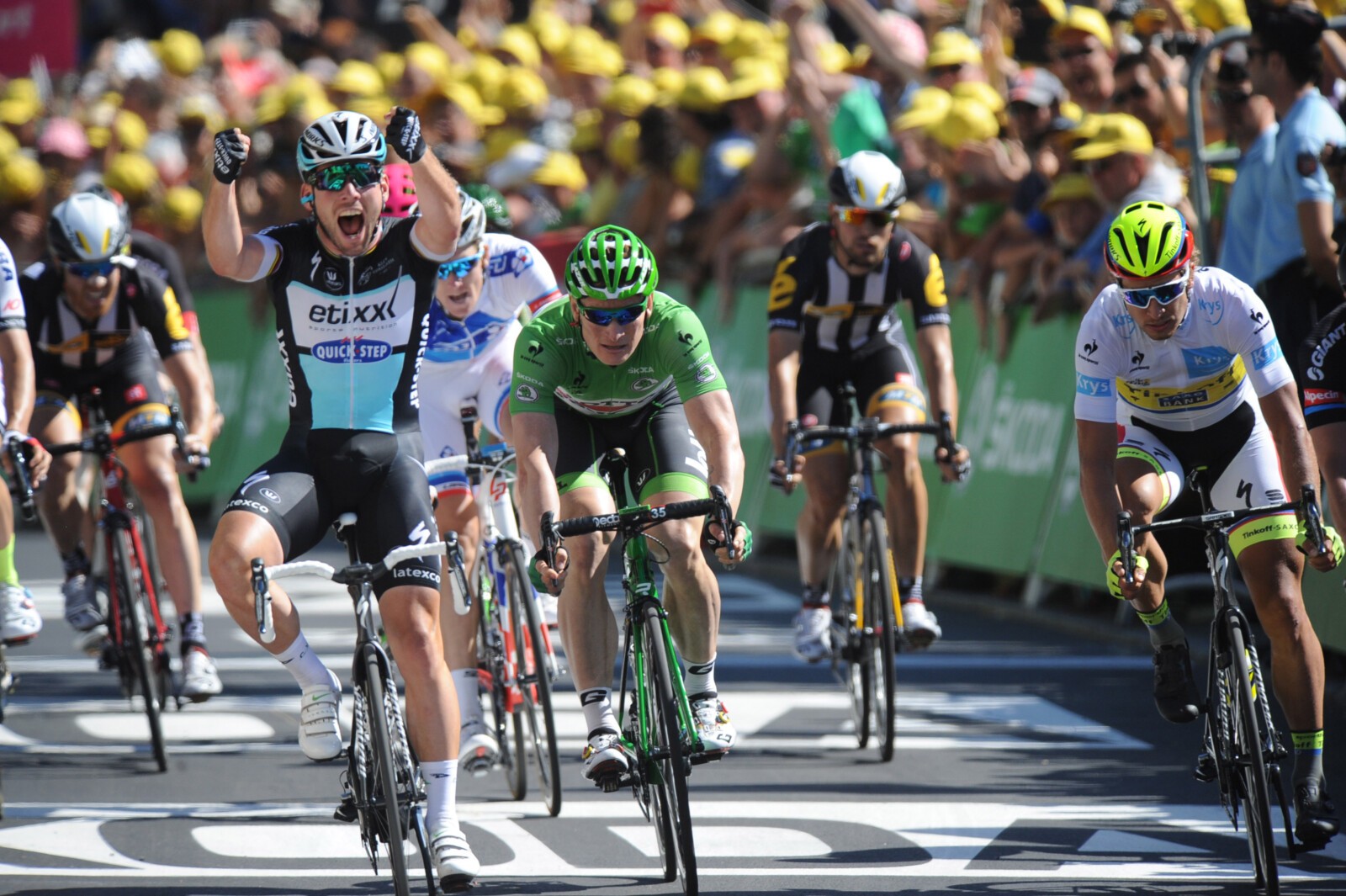 An All Time Great
Cav said in 12 years as a professional he was proud to have made some history within the sport.
"One thing that matters to me is leaving a legacy," he said. "And not just on the sporting side. The Tour de France record is massively important to me but equally is what we can give back by using the status we have within the growth of cycling, it's hugely significant.
"The main reason that I joined Team Dimension Data in the first place is the Qhubeka charity and that's something that grows within my heart every day. To be able to put underprivileged kids in Africa on bicycles is something that sounds incredible but it's when you really see it, it really grows on you. You see the impact that it has on a kid, whether it's being able to go to school or whether they just take the bike out and play with it, or whether it's something that can be used for the family, it's truly eye-opening. Something that I really look forward to every year is going to handover bicycles to a school."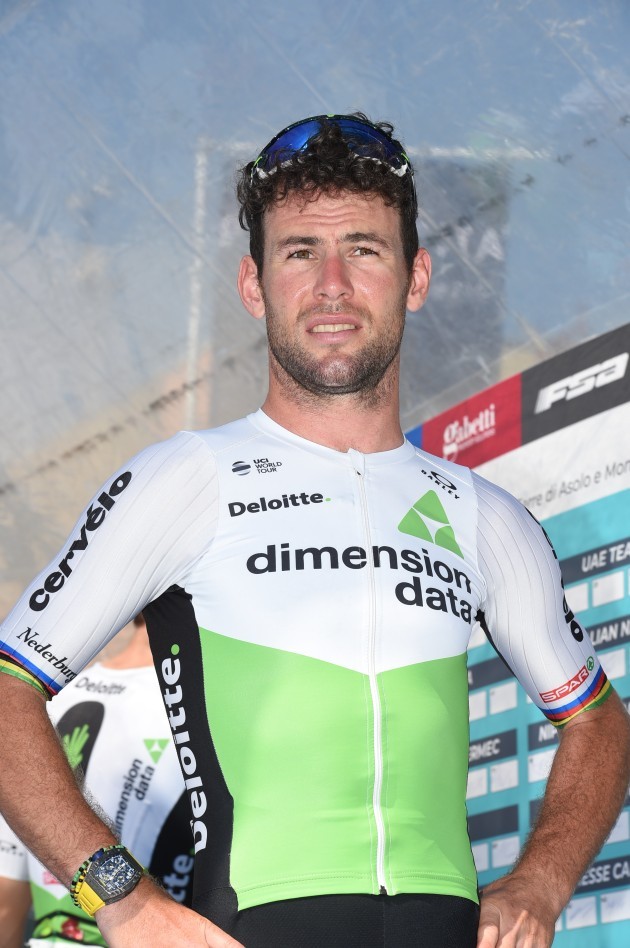 Four More TDF Stage Wins?
Cavendish said the one goal he has left in cycling was no secret.
"After winning 30 stages in my career another four doesn't seem that much but I've always been the first one to say that winning one stage of the Tour de France is something that makes a rider's career, so I know how difficult it could be to win another four; but I'm never going to stop trying," he said.
"I firmly believe that I will get it and I believe with the best people around me that I have the best chance of getting it. The day that I don't believe I can challenge to get that record is the day that I probably stop riding my bike."
"It seems that I've always made a career out of comebacks and I'm sure that 2019 is going to be no different after the couple of tough years with illness. I know that I'm on the right track to come back and dominate in the sport again."