Each edition we take a close look at the latest products, parts and accessories from the ever-evolving world of cycling.
Black Sheep's Racing Aero LS Jersey 2.0
Black Sheep's latest long sleeved race jersey has proven a hit, with the 'Long Sleeve Aero' incorporating UPF 40+ sun protection into a slick performance fit along with many other features and benefits.
Quality long sleeved jerseys can be difficult to find, which may well be one of the reasons these new releases have been popular over recent months.
The new Racing Aero LS 2.0 is a men's specific product while the women's long sleever is the new WMN Luxlite LS. Both feature fabric sourced from the same Italian mill however they are each slightly different.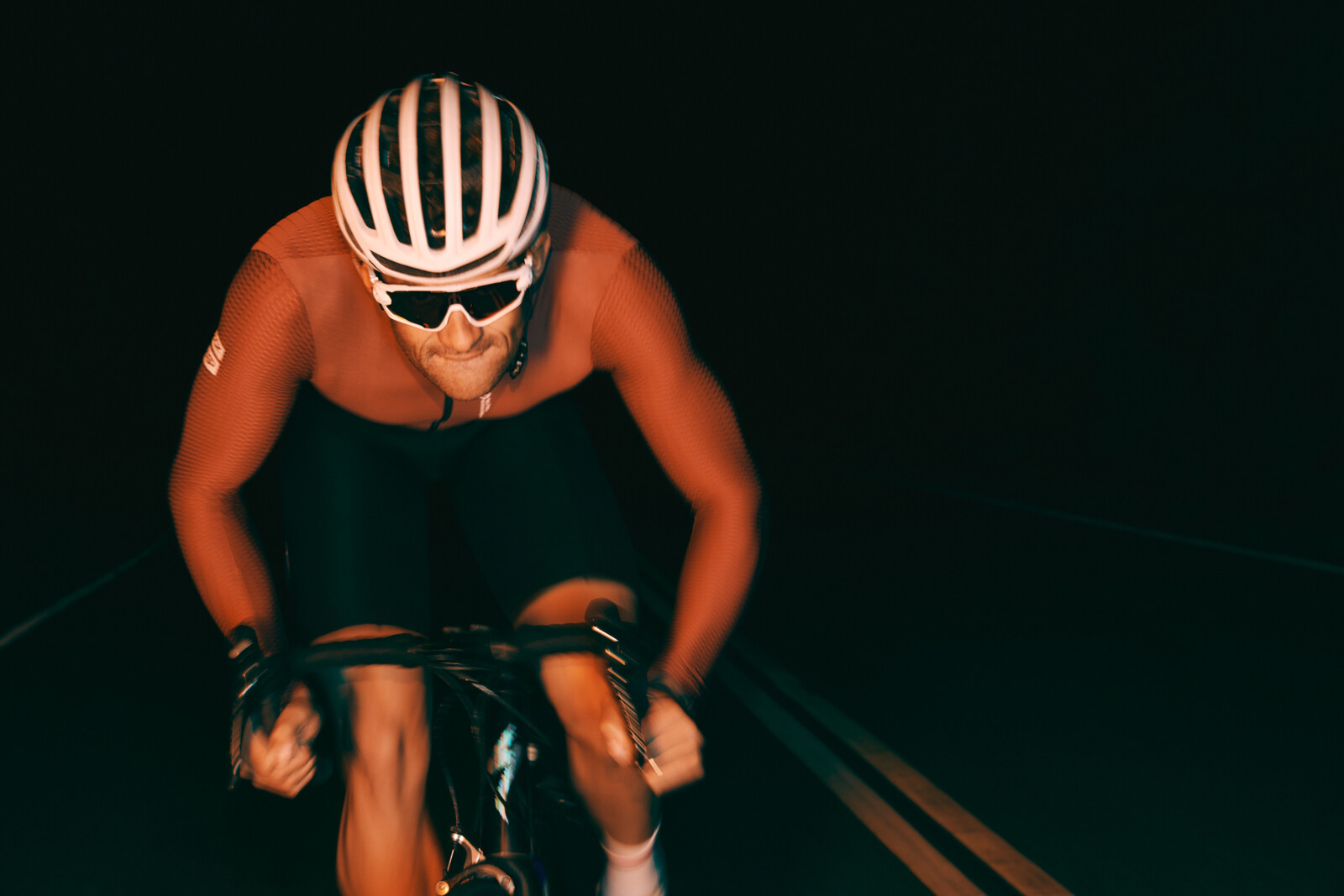 The men's features the new Air/Waffle fabric under the arms and on the back, while the WMN version features a laser-cut SweatMesh fabric with UV protection.
Both jerseys use Black Sheep's LuxLite fabric through the chest for its anti-sweat performance. The WMN Integrated Jersey features their new Green Leaf fabric, a lightweight, 100% recycled polyester. Produced using a combination of recycled polyester and El Roica yarns, the jersey maintains exceptional breathability and moisture management in warmer conditions.
The men's colours include Autumn Glaze, Earth Red & Storm Green, and the WMN collection features Beach Glass, English Lavender & Mandarin Orange
The men's jersey retails for $235 and the women's $230—both are available via www.blacksheepcycling.cc
Profile Design Aerobars
Profile Design aerobars are a multisport icon with simple and fine-tuneable flexibility that makes them the gold-standard for bike fitters worldwide.
Bracket options allow them to be fitted below base bar, at base bar level, and above the bar mounting.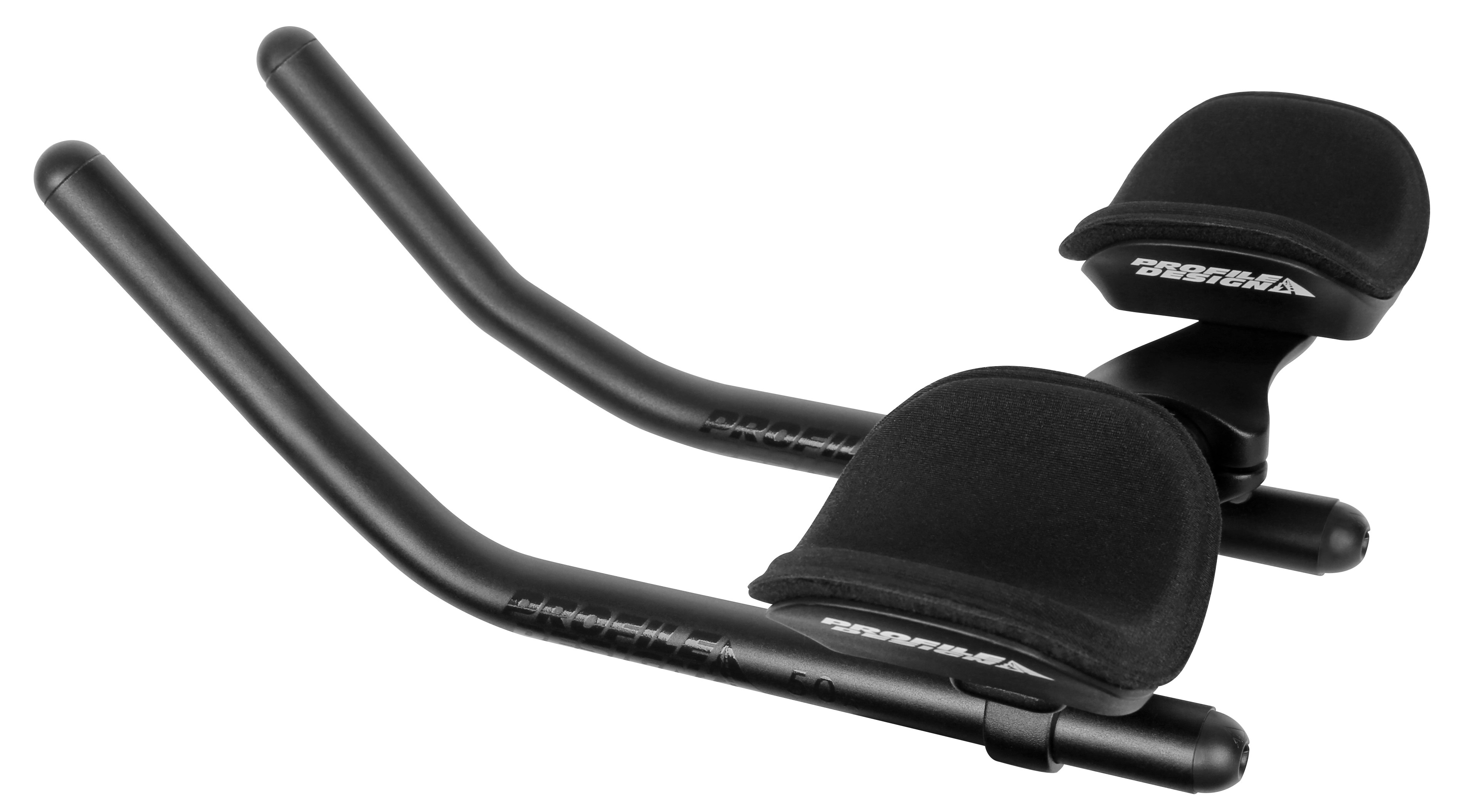 Profile Design Ergo Armrests offer at least 80 distinct options for a millimetre-perfect rider position, and the extensions are available in a variety of shapes in both carbon and alloy materials.
Cyclists typically turn to Profile Design for compelling, detail-orientated products engineered for superior handling, aerodynamics, adjustability and fit.
More at www.profiledesign-au.com
'LJM' Women's Eyewear From BZ Optics
Australian-based BZ Optics have announced a new model, the LJM. Stylishly designed and 10mm narrower across the bridge than their PHO, RST and CRIT models, the LJM is designed to suit smaller faces.
It's initially available in two colours—gloss white with pink non-slip nose piece and temples, and gloss black with grey non-slip nose piece and temples.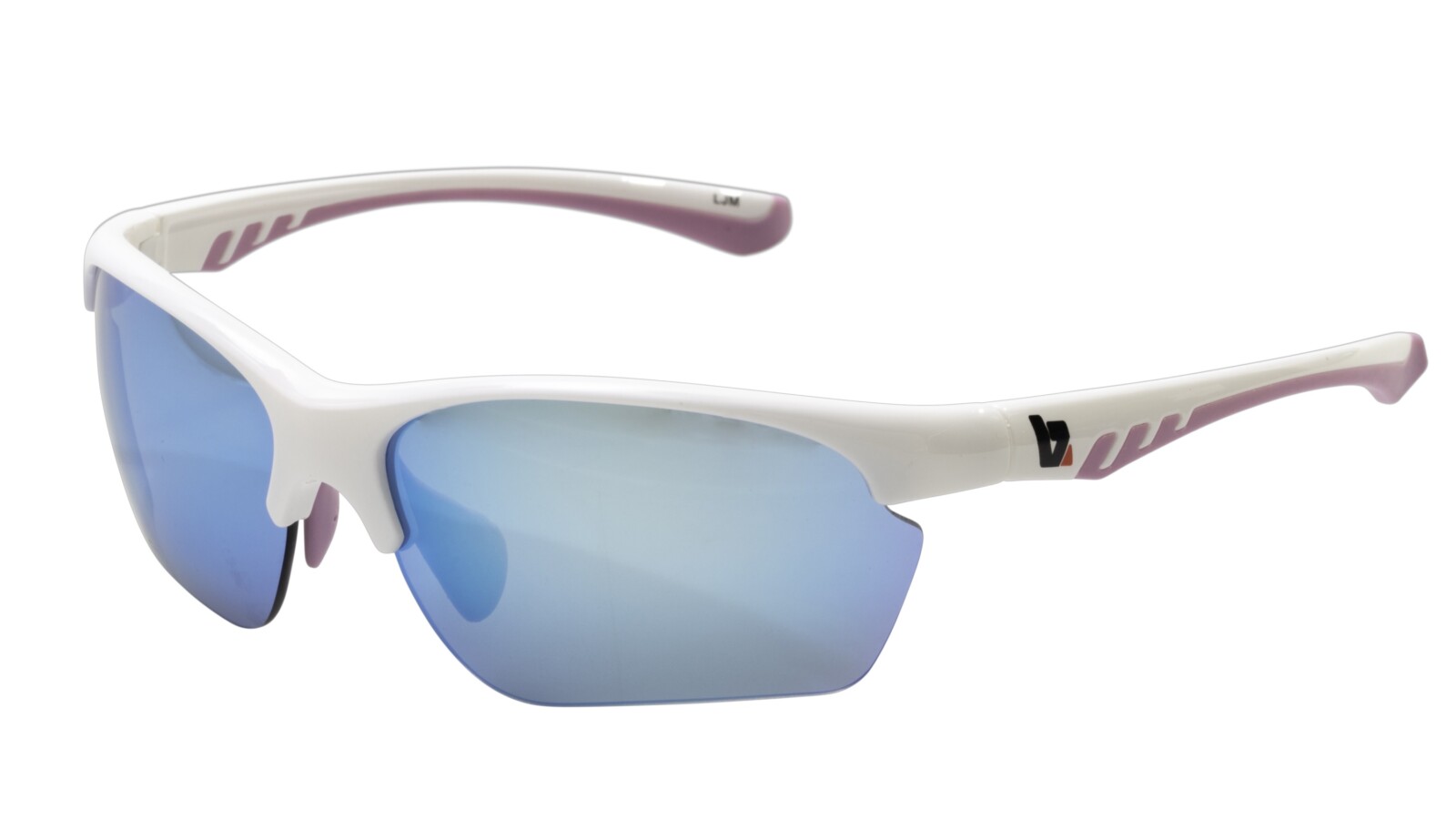 The LJM will be available with 4 lens options: Light blue mirror (Cat3), Orange mirror (Cat3), HD Photochromic (Cat1 transitions to Cat3) and Copper to Brown HD Photochromic with bi-focal readers +1.50, +2.00 and +2.50. The RRP is $95.
More at www.BZOptics.com
Cadex Gravel Wheels
Cadex have released new lightweight gravel and allroad wheels along with two new tyres to their AR (allroad) range.
The wheels are surprisingly light, weighing in at just 1270g. They have a 25mm inner width and 35mm depth along with high tensile carbon spokes and ultra-smooth ceramic bearings.
The Cadex AR 35 wheels feature hookless carbon rims and what the company describe as a "best-in-class stiffness-to-weight ratio."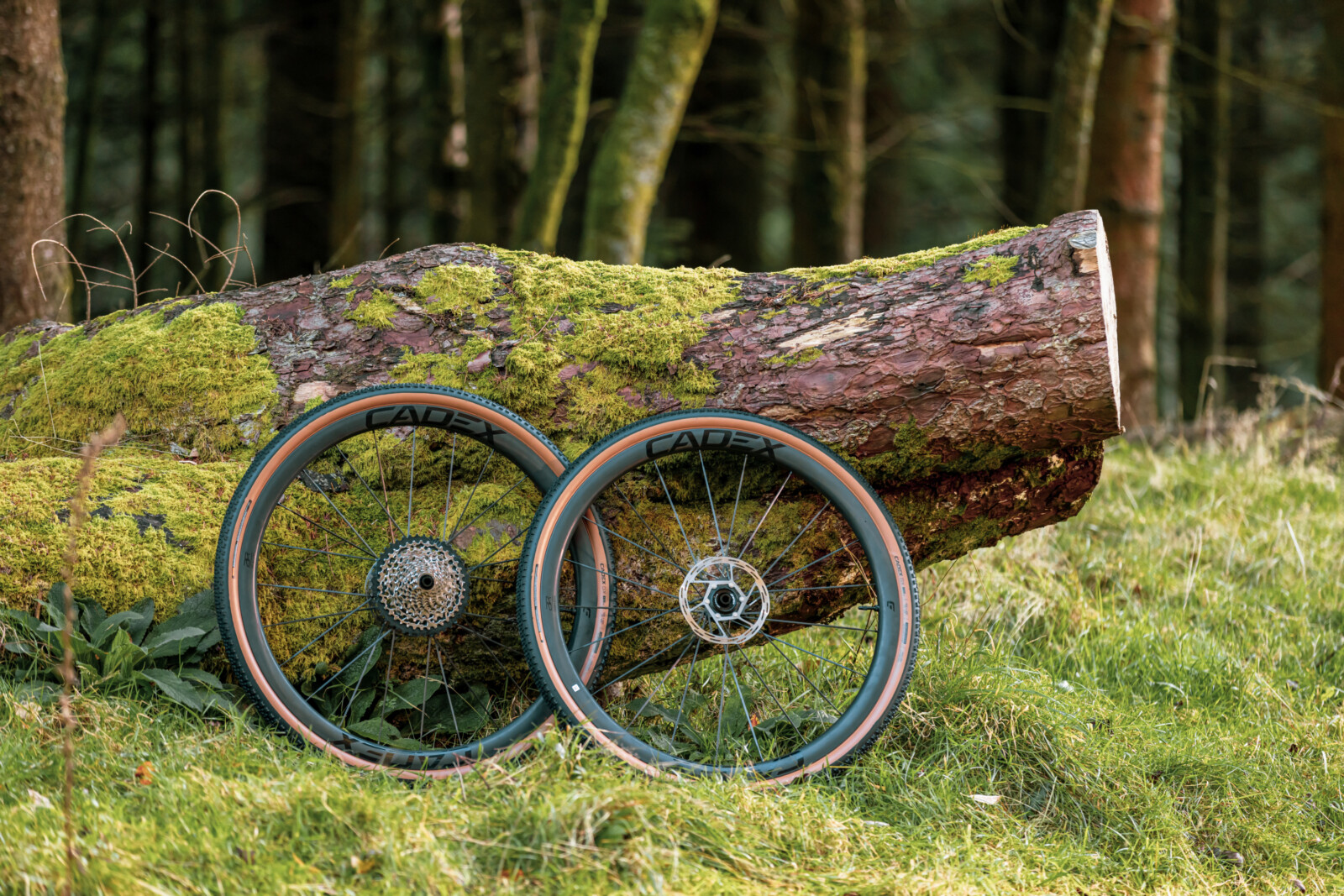 The first tyre is the AR Tubeless tyre, featuring AR-S dual compound rubber with diamond-shaped knobs on the centreline tread and taller trapezoidal outer knobs for added traction in corners. It's a tyre built for fast-rolling versatility and added control at all speeds. The AR Tubeless tyre weighs 425g and is available in 700x40c.
The GX Tubeless tyre features GX-S dual compound rubber and a short-knobbed center tread with chunkier outer knobs. The result is speed and grip in a wide variety of conditions, plus added control on more challenging terrain. The GX Tubeless tyre weights 445g and is available in 700x40c.
CADEX AR 35 Disc WheelSystem – $1,880 RRP front wheel, $2,320 RRP rear wheel (Available now)
CADEX AR Tubeless Tyre 700x40c – $129.95 RRP (Available approx. June/July)
CADEX GX Tubeless Tyre 700x40c – $129.95 RRP (Available approx. June/July)
CADEX AR Handlebar – $509.95 RRP
(Most sizes in stock now, 420mm back in-stock mid-April)
More at www.cadex-cycling.com
Castelli Bibs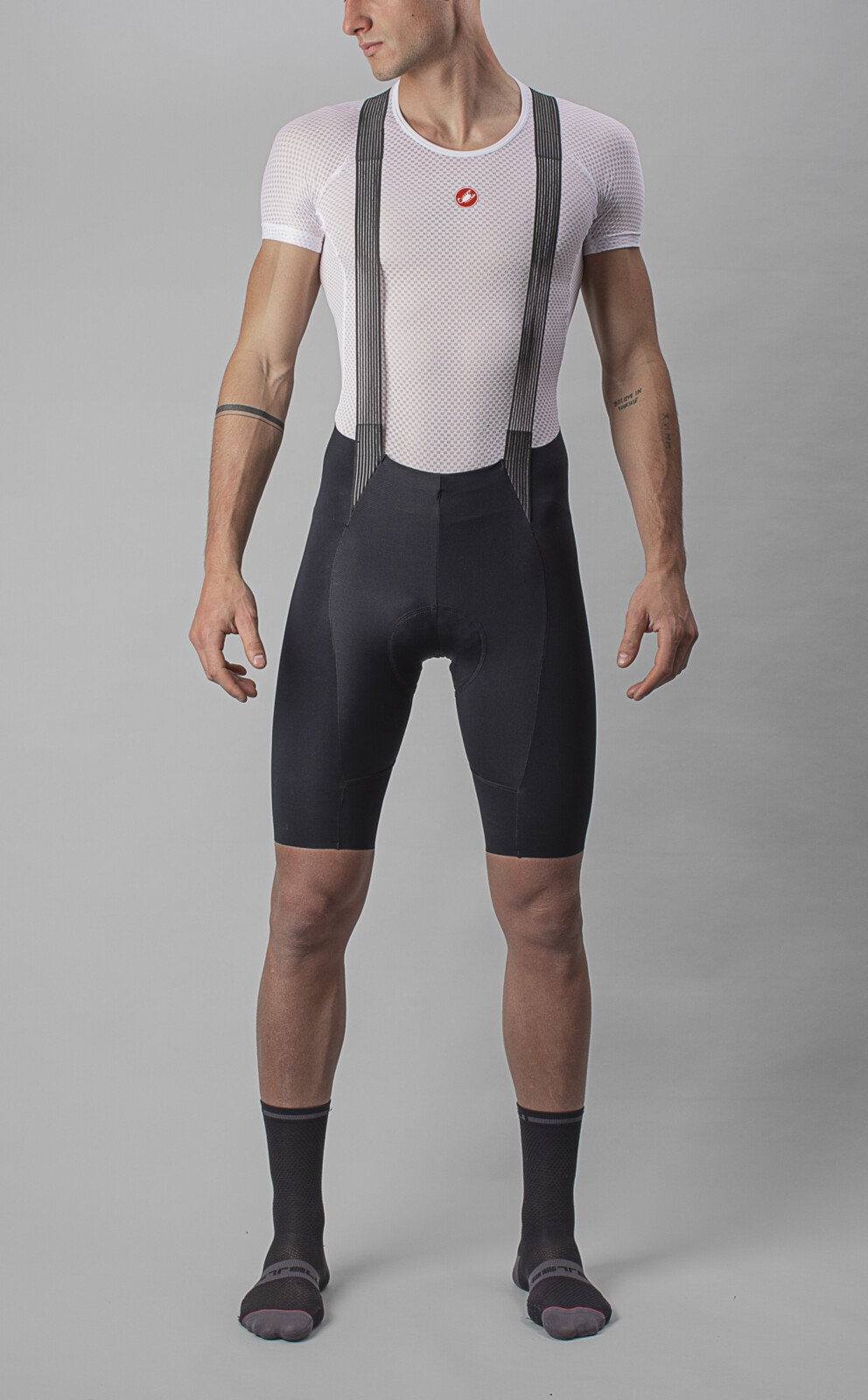 New from Castelli are the latest incarnation of the highly-respected Free Aero RC Bibshorts.
Ultralight and surprisingly comfortable, we have been test-riding a pair of the bibs over the past few weeks.
The first thing(s) we noticed were the thin, and almost transparent bib straps. These are a new high-stretch material described as 'monofilament' by Castelli. The next notable exclusion are leg grippers, with new fabric technology doing away with them.
"We actually went through 28 different fabrics to find the one that gave the right support and was the right weight but didn't move," said a Castelli rep. Pro team Quick-Step Alpha Vinyl have been race testing the bibs, with Castelli saying they've come full circle with gripper technology "from the first attempt to improve leg endings 15 years ago, now with the best solution of all…nothing."
These bibs looks slick, feel fantastic and perform well.
Castelli Free Aero RC Bibshort RRP $279
More at www.echelonsports.com.au
New 'KOKO' From Chapter2
New Zealand-based bike company Chapter2 have added a new top-tier road model to the range,
the KOKO.
A decidedly aero frameset, KOKO translates to 'soar and fly' and that's clearly the intention with this high-end model.
One of the defining features of the frameset is the incorporation of a Kamm-tail design in the downtube. This is designed to increase the stiffness of the bottom bracket and headtube.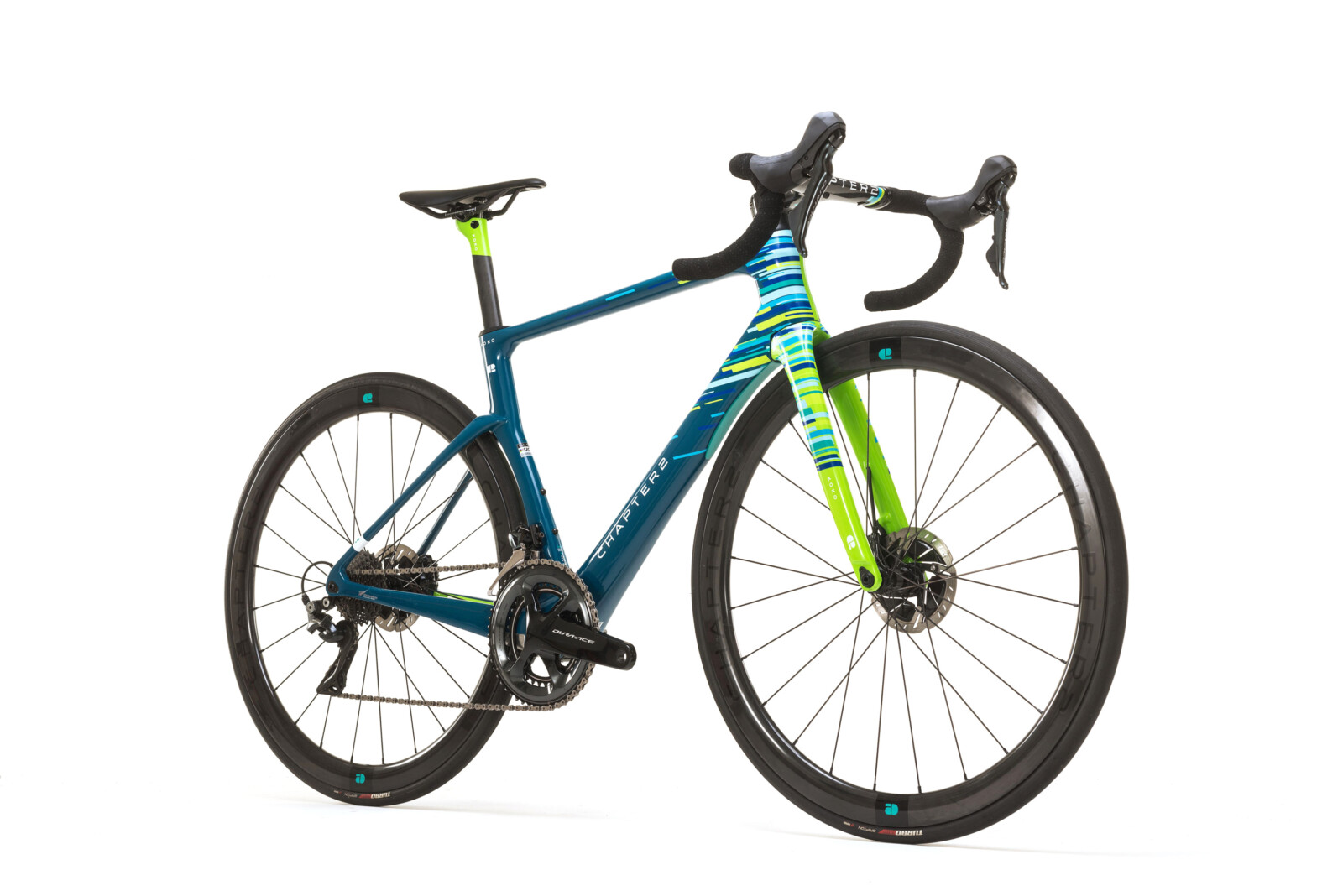 Vibration dampening seatstays along with a seatpost designed with compliance and comfort in mind, plus the ability to fit up to 32mm tires, the KOKO appears destined to be a popular, fast and comfortable aero bike.
The KOKO will be available in two colourways, gloss black (TUHUA) and cobalt & green (TE WAIHOU), and available in 6 sizes from XXS-XL.
KOKO (frame only) Black $5199
KOKO (frame only) Limited $5499
Frame & MANA handlebar Black $6099
Frame & MANA handlebar Limited $6399
For further information visit www.chapter2koko.com
Fizik Terra Bartape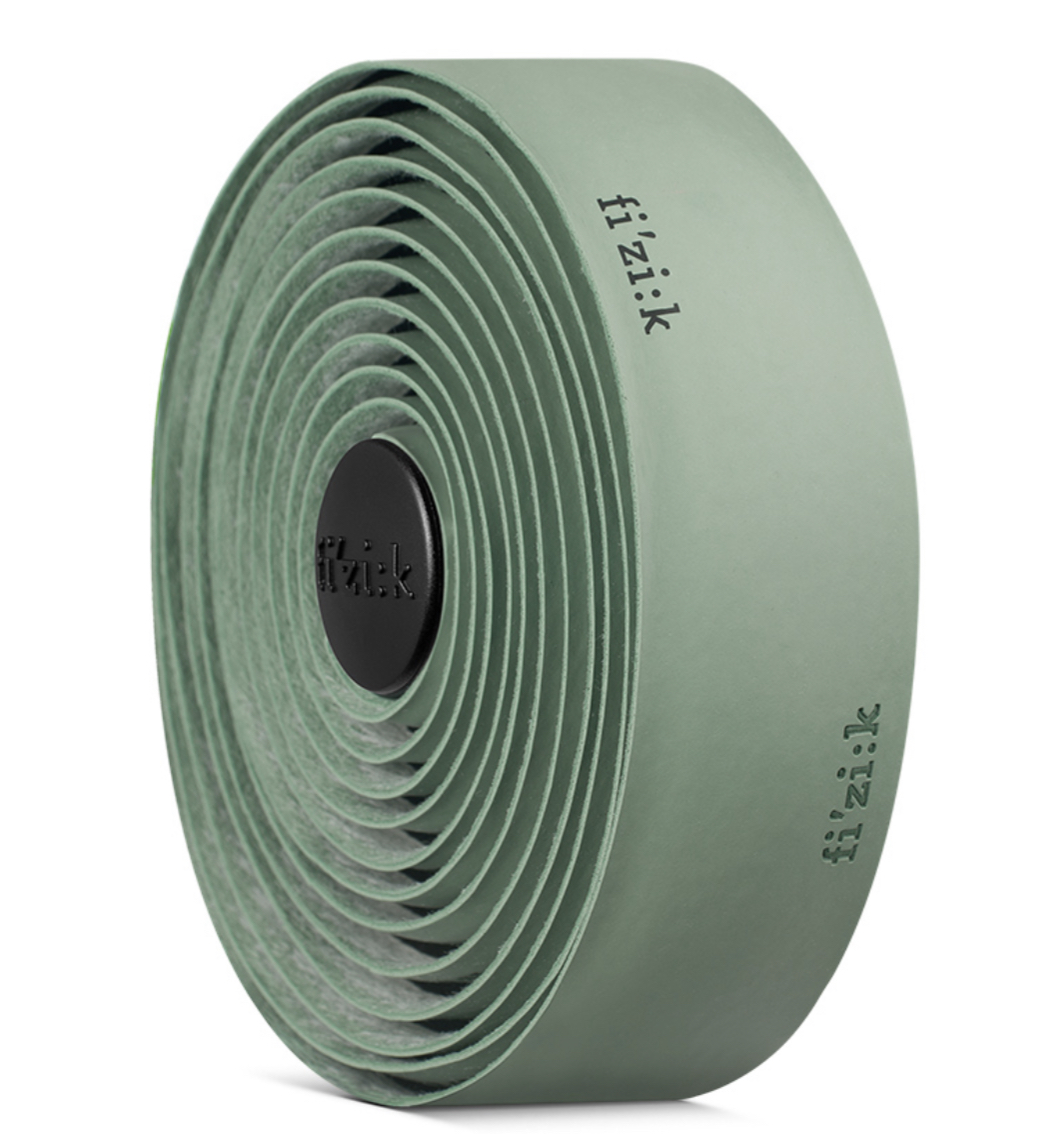 Fizik's Terra bar tapes are designed for the growing off-road cycling segment, namely drop bar gravel riding.
This tacky Bondcush bar tape is a multi-layered polymer foam that aids comfort and grip while absorbing vibration and buzz.
A sticky gel backing serves two functions: it replaces the adhesive tape for an easy removal during cleaning and damps off-road chatter without feeling too squishy.
The tacky finish aids a sticky non-slip surface for ultimate grip in every condition from wet mud to dry bitumen.
RRP $59.95 More at www.fizik.com
New Gravel Shoes From Fizik
Italian cycling accessory company Fizik have released a new off-road shoe, the Terra Atlas. We've ridden them and they are incredibly comfortable with a detailed review appearing soon on the BA website www.bicyclingaustralia.com.au
Fizik say the Terra Atlas is designed for everything from gravel to MTB, from overnight bikepacking trips to cross-continent endurance races.
Based on the Terra X5, the shoe offers a mix of comfort and performance with a slightly more generous overall fit. On top is a single Boa closure and—to keep the price down—there's a rubber-coated nylon sole along with deep-set lugs and removable toe studs.
The shoes are available in Grey/Black, Pink/Grape, Black & Army.
RRP $299.95
Orbea Announce Alloy Terra
Orbea have added three aluminium models to the previously carbon-only Terra range, each featuring hydroformed aluminium tubes and a selection of tube sizing.
With gravel the fastest growing sector of the sport, Orbea say the range will satisfy the needs of three types of riders: the pure graveler, the explorer and the adventurer.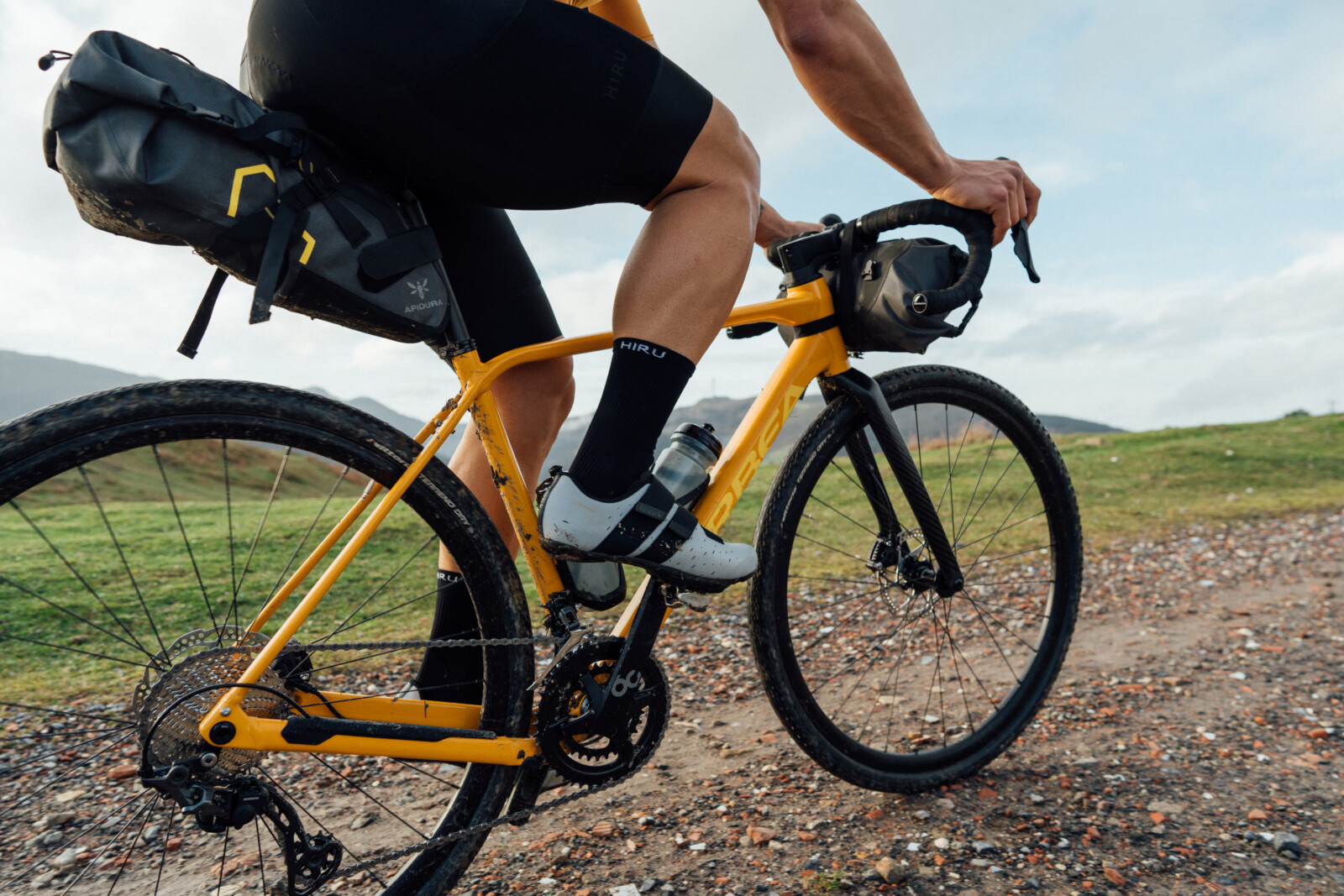 "Terra is the ideal choice for the 'pure' graveler in pursuit of long rides and with a preference for speed, comfort and efficiency," they say.
More at www.orbea.com and www.bikebox.com.au
Campagnolo Backpack
Campagnolo has added a new high-end backpack to its cycling accessory range. The backpack is fully waterproof and offers a balance between protecting your gear against the elements while retaining a stylish design.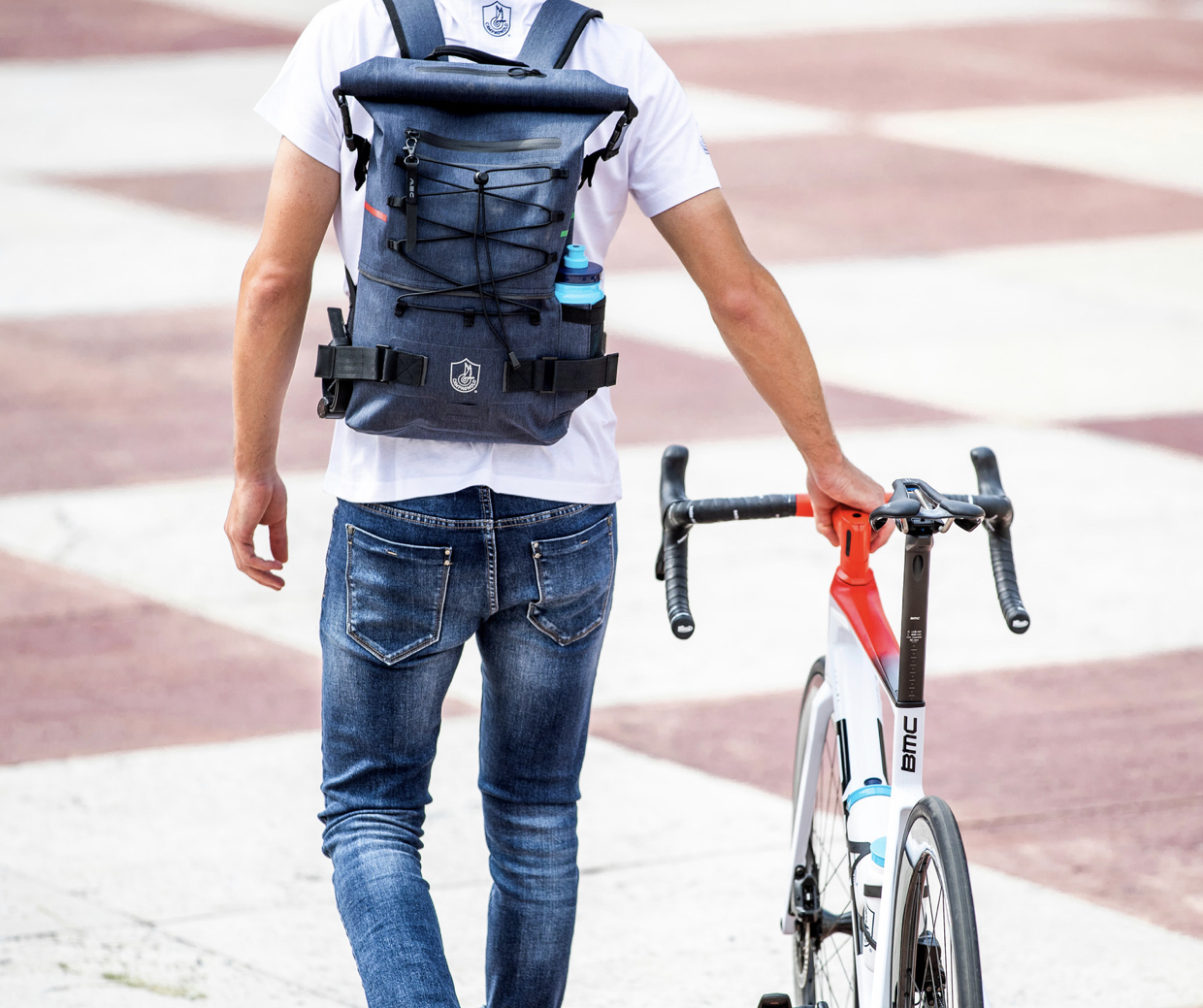 Iconically Campag, it is specifically designed for cycling and features lateral support, the right-sized pockets along with hard-wearing but lightweight materials. There's a fully adjustable chest strap, removable belt, rear cushioning, document holders, a strap to secure a laptop and side pocket that's flexible enough to hold a 750ml water bottle.
There's an outer support for helmet/shoes/jacket (and this is adjustable), plus a reflective Campagnolo logo with safety bands.
The bag is 48mm high, 290mm wide, has a depth of 130mm and internal volume of 18L. It weighs just under 900g.
The retail price is around $250 with more info available at www.campagnolo.com
Aeroshade Kunken by Scicon
Boldly sporting the company logo across the front of the lens, the 'Kunken' is the latest release from Italian cycling gear designers Scicon.
We realise than advertising a brand across your face may not be to every rider's liking, but there is also the option of a logo-free lens.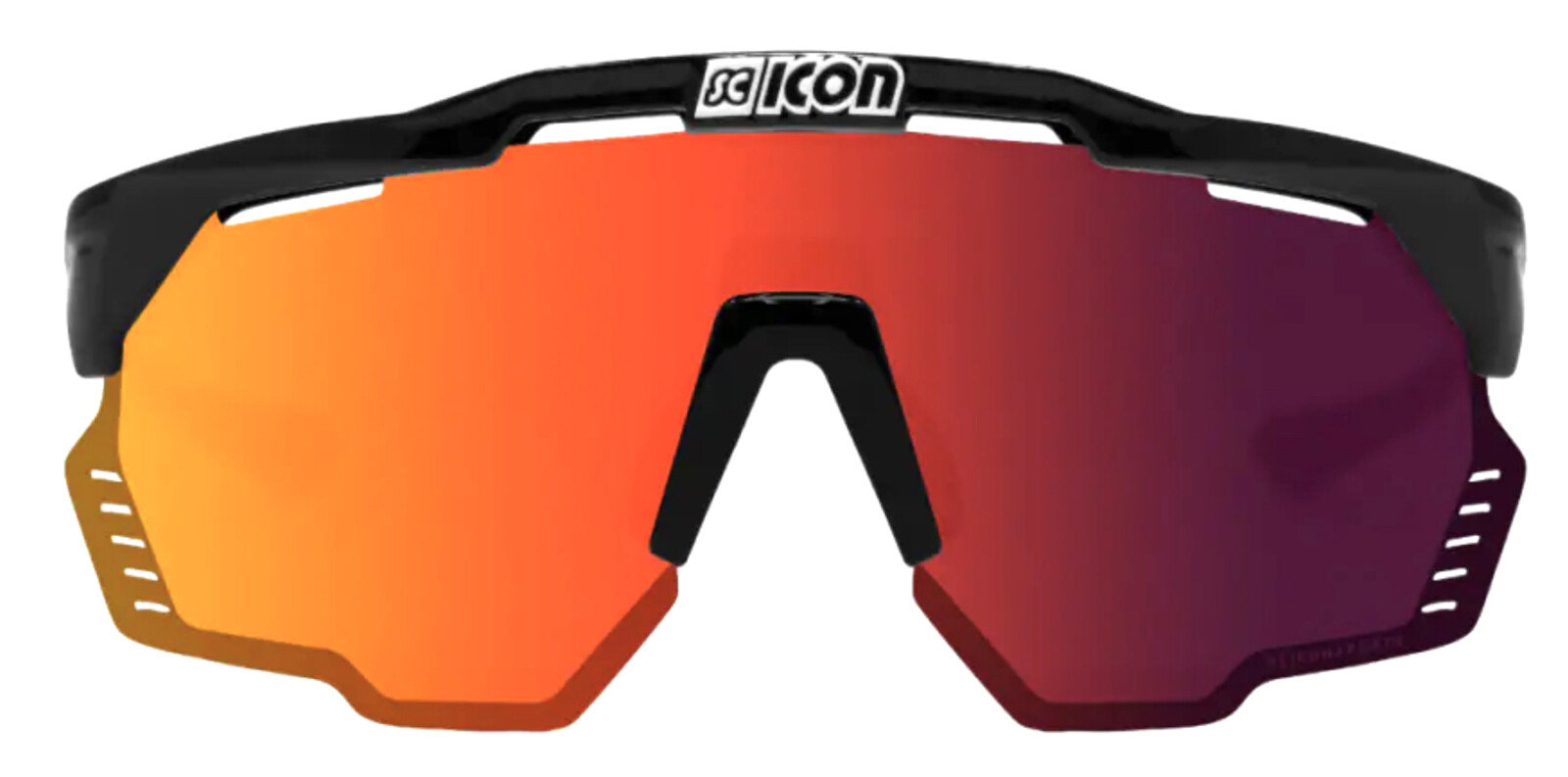 Worn by Tadej Pogacar and Team UAE Emirates, the Kunken features customisable Flexfit nose pad which allows adjustment based on individual face size and fit preference.
Either side of the one-piece lens features five gaps for ventilation to prevent fogging. And using Scicon's patented 'Truevision', crystal clear optics are guaranteed. And so far as the monogrammed logo goes…no, you can't see it through the lens.
The Aeroshade Kunken is available now with prices ranging from $310 to $350.
More at www.asgthestore.com.au
Fizik Terra Argo X5 Saddle
The Terra Argo X5 is Fizik's gravel-specific saddle. Designed in power saddle style, it features a shorter, stumpier nose for better power transfer.
The design features a blend combination of a carbon-reinforced nylon shell, to aid comfort, and lightweight alloy rails to keep overall mass to a minimum.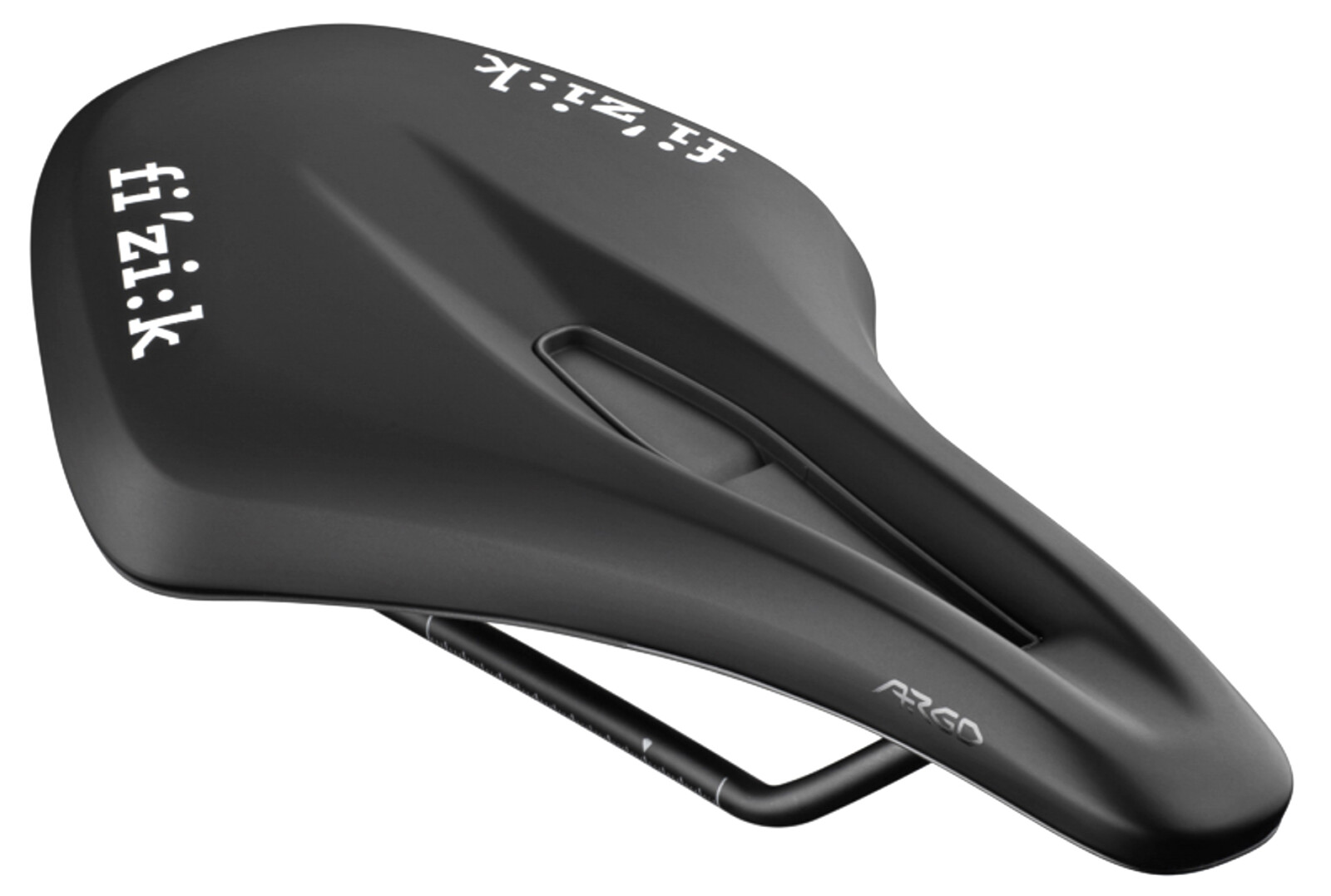 Fizik say the saddle puts the rider in a more planted position for greater stability and better weight distribution.
"The Terra Argo's short length allows riders to sit further forward without placing undue pressure on sensitive areas," say Fizik. "It also features an ergonomic cut-out that was developed using detailed pressure analysis and input from medical experts."
Fizik is distributed in Australia by Advance Traders.
RRP: $159