Current race leader Geraint Thomas, four time winner and reigning champion Chris Froome, or former Giro winner and perennial thorn in Team Sky's side Tom Dumoulin. One of these three riders will most likely win the 2018 Tour de France.
Can Dumoulin crack Sky, does Froome give trusted teammate Geraint the nod, will G falter, is Froome poised to attack?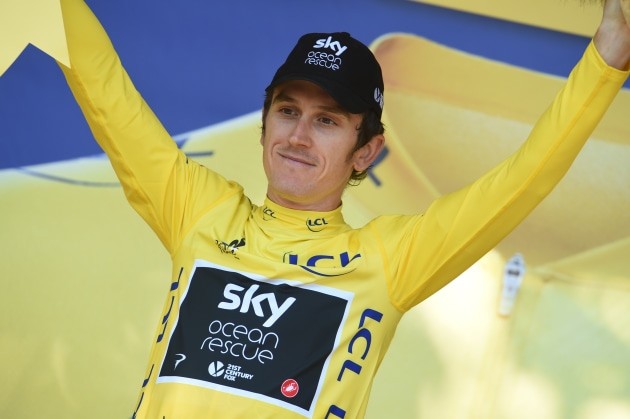 Your Say On Fascinating Finale
We put the million dollar question to the Bicycling Australia Facebook audience and here's what they said –
Andrew Harrold The question will be asked. The answer will be fascinating. I can't wait to see if he goes with Froome when Froome inevitably attacks!
Bill Stock It's a bit like Wiggo and Froome , Thomas is a less explosive rider but this time Froome is the leader will he conceded as he thought Wiggins should of.
Tom Aravanis Thomas should stick to his guns and keep the yellow…he would have to keel over to lose it!
Bradley Kessel Gonna be an interesting few days in the Pyrenees.
Hilary Opie I would prefer Tom to win, but failing that, Geraint to win, but I have a sad feeling either Froome will attack in the next mountains, or-even worse – Geraint will be told to cede to Froome. Whatever the result I hate what Sky have done to cycling; they just ride tempo on the front and destroy any attacks or combativity. It's a shame really.
We would love to hear your thoughts on what's sure to be a thrilling and fascinating finale to this year's Tour de France – have your say in comments below.