With the teams of the top two favourites down to six men and 800 kilometres left to race, this year's Tour is still wide open, writes Anthony Tan.
The best thing that happened to the 2022 Tour de France was Tadej Pogačar losing three minutes in 4.5 km last Wednesday on the Col du Granon.
Because until then, the defending champion was looking as if the 109th edition was his to lose. I even told my Mum (yes, everyone tells their mum!) that if The Pog kept this up, I would almost certainly put on weight in the back half of the race due to an indulgence in Tour Snacks and Tour Grog.
However in my previous column (Read: Strange things afoot, reckons Anthony Tan), penned during the second rest day in Morzine, I did say Pogačar and his UAE Team Emirates posse were being overly impetuous. There was no need to exert his authority on Stage 6 and Stage 7 to Longwy and La Super Planche des Belles Filles like he did; as the winner of the previous two Tours he was already Le Boss!
A consequence of his exploits in Longwy, UAE Team Emirates faced the daunting task of defending the maillot jaune for 15 more stages. No matter how strong your team is – and they did not have the strongest team, that is Jumbo-Visma – more on that later – that is not how you want to race the Tour if you want to win. You want to take yellow as late as possible, because the more days you lead, the more days you're prone to attack.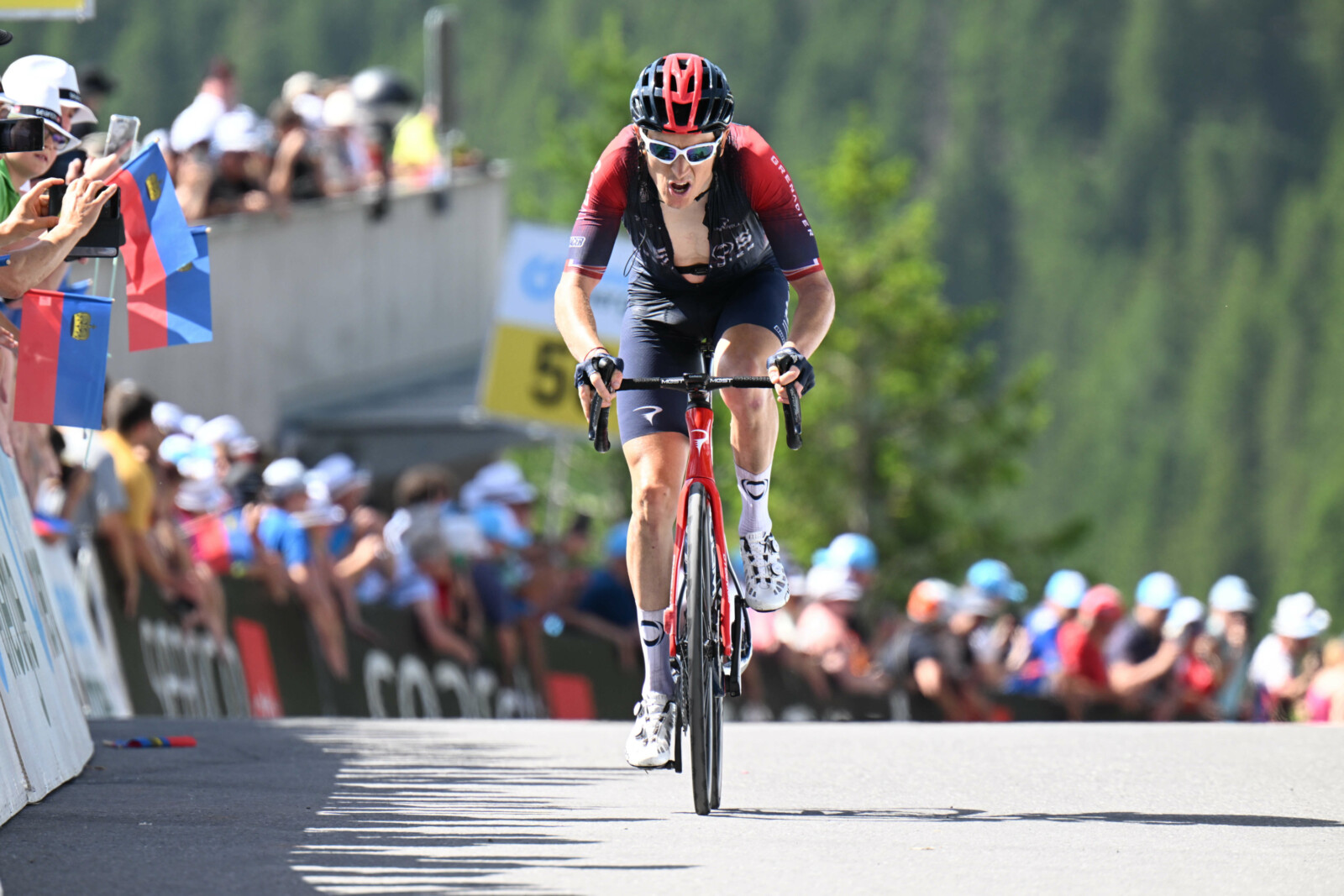 Two days later in the Alps, on a 152km stage with a Cat. 2, a Cat. 1, and two HC climbs ending with a summit finish to the Col du Granon, Pogačar continued to ride carefree, attacking on the penultimate Col du Galibier when he didn't need to, and seemingly forgetting to replenish himself appropriately. Because when Jonas Vingegaard of Jumbo-Visma made his move on the Granon, The Pog had a Dog Day Afternoon.
You just never know…
Much has been made of Pogačar being less comfortable in extreme heat, but to me, this capitulation was more than that. This was the product of someone who thought himself invincible – and wasn't.
It's funny, you know, because ever since Jan Ullrich won the 1997 Tour at a canter, aged 24, we keep thinking we're seeing the birth of an era of dominance from a cycling prodigy, only to be proven wrong. Andy Schleck was expected to win more than the one he did in 2010 (which he got by default, via the disqualification of Alberto Contador); Egan Bernal was hailed as a multiple Tour winner after his triumph in 2019; and Boy Wonder Pogačar, after his second triumph last year, where he beat Vingegaard by 5'20, was considered Merckx-esque in his abilities and appetite for winning.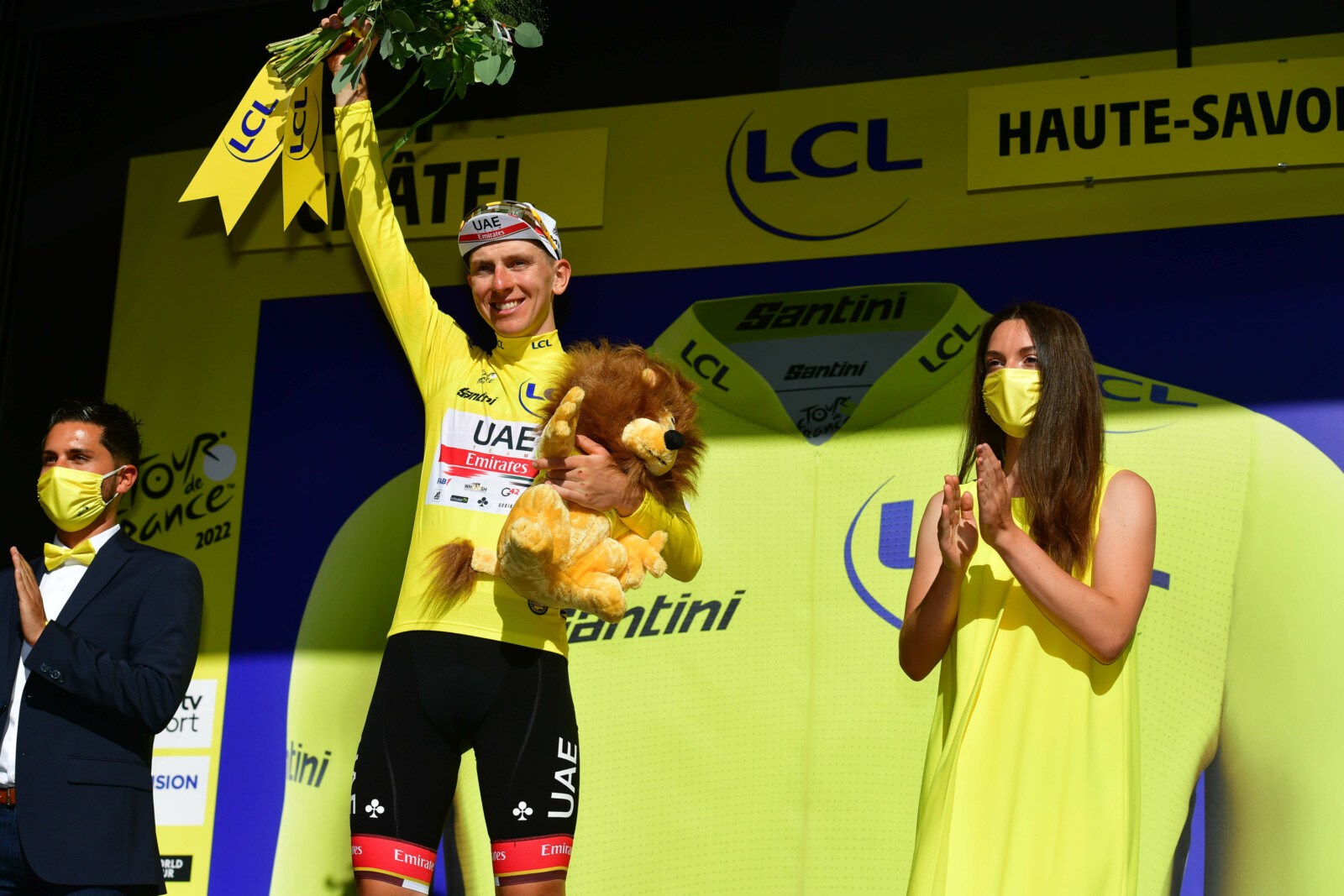 That is the beauty of cycling: as much as we think we know, a surprise always lurks around the corner.
This is not to say The Pog cannot win from here. As he said himself after the eleventh stage to the Col du Granon, if it's possible for him to lose three minutes one day, it's possible for someone else.
The win, and the podium, all in play
On the eve of Stage 16, however, the first stage in the Pyrenees, he would have hoped to claw back a little of his 2'22 deficit to Vingegaard. He's tried, on L'Alpe d'Huez and the stage to Mende, but to date, Vingegaard and Jumbo-Visma have remained resolute.
It's a fascinating battle because due to crashes and COVID, both UAE Team Emirates and Jumbo-Visma are down to six men apiece. And while the latter was the strongest on paper at the start of the race, the two are now evenly matched. With key climbing lieutenants Primož Roglič and Steven Kruijswijk out, there's too much road and not enough firepower for Jumbo-Visma to control everything – but then again, they need only focus on the dangers presented by one man.
Or do they?
2018 Tour champion Geraint Thomas, 2'43 in arrears, still has all eight men and along with Adam Yates and Tom Pidcock, Ineos Grenadiers has three riders in the top 10 on GC. For the most part, the diesel Welshman has not tried to immediately follow the attacks of Vingegaard or Pogačar but instead ride his own pace; a pace that, should the latter two implode, has been good enough to give him an outside chance at a second victory.
There are another five riders within 4'30 of Vingegaard, who, it has to be said, as each day passes has looked more comfortable in the maillot jaune. Two – Romain Bardet and Nairo Quintana – have already finished runner-up (in the case of the latter, twice) but respectively six and seven years ago; it feels much longer than that.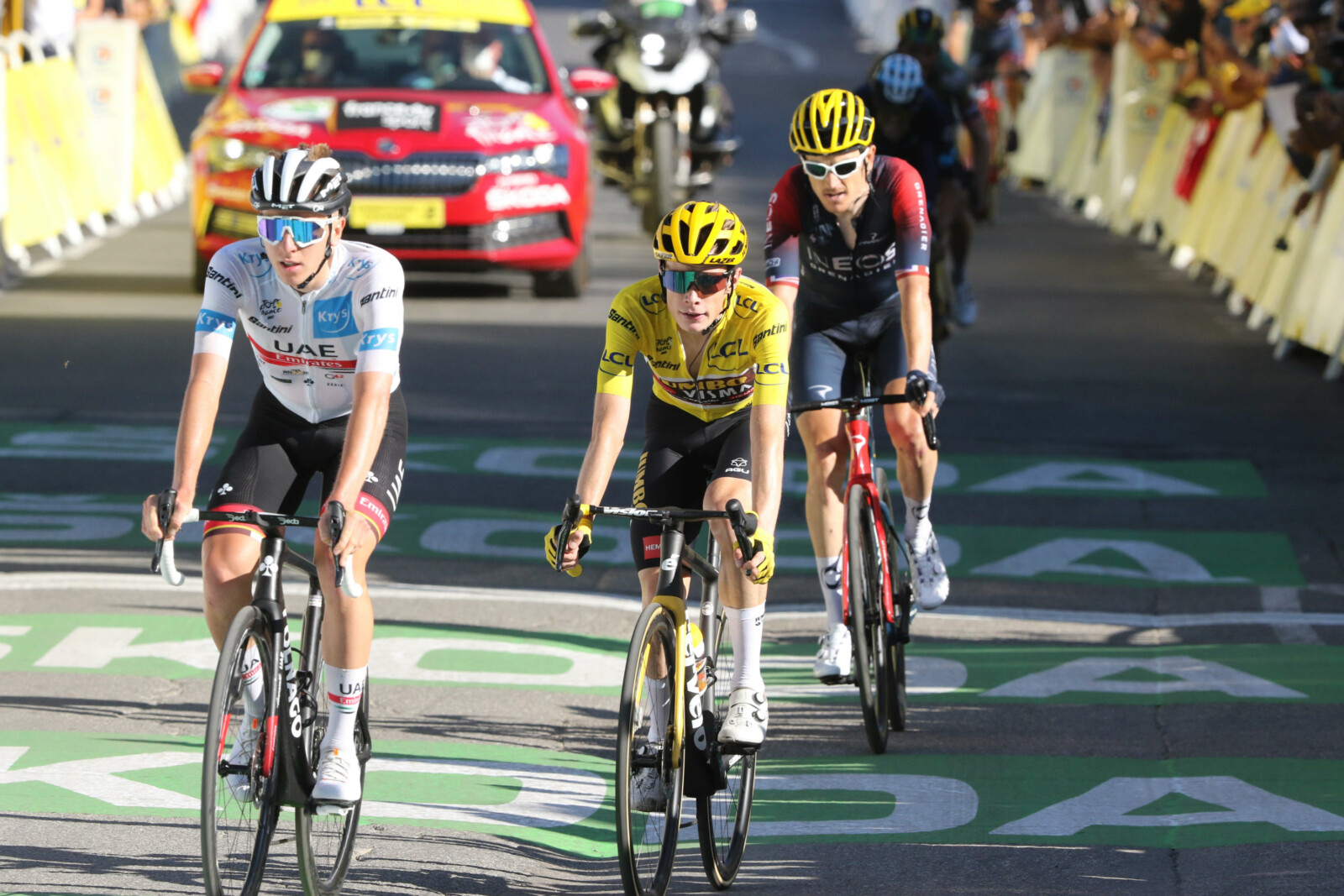 Are they prepared to throw the kitchen sink at a long shot of winning or would they be satisfied with a podium in Paris? I'd say the second. Still, these are all cards which Pogačar et al. can play off, and at 23, The Pog has enough years in the bank that he can afford to lose a spot on the podium in order to win.
Ring-a-ding-Bling
It would be remiss not to talk about the exploits of Michael Matthews en route to Mende.
I've known Matthews since his days as an amateur, racing for the Jayco-AIS team, aged 19. Aside from his nickname 'Bling', there was always something a little bit special about him as a cyclist. You couldn't pigeonhole him back then as one type of rider; you stil can't today.
Confirmation of his qualities came when he won the Under-23 road worlds in Geelong, but it was a bit of a poisoned chalice because as he told me a few years later, "it gave me a bit of a big head".
Since then, and as he said after his Stage 14 victory, "I've had so many rollercoasters, ups and downs".
"I think I just wanted to show everyone that I'm not just a sprinter. I can also ride like I rode today and I was just thinking of my daughter on that final climb, all the way up to the finish, and my wife, (and) how much sacrifice they make for me to make my dreams come true. Hopefully today, I showed them the reason why we sacrifice so much."
Till last Saturday, I've often felt frustrated the way he raced – and often lost – because he's so much more than a sprinter. When he took the points jersey at the 2017 Tour de France after a ding-dong battle with Marcel Kittel, I thought it would inspire him to race more aggresively henceforth, but for the most part, it did not happen. For the most part, he chose to wait for a reduced bunch sprint that would sometimes pay off but more times not.
His palmarès to date is enviable but I always felt it could be closer to someone like Peter Sagan or Philippe Gilbert's. He is that good.
I'm so happy for him because he's finally shown it. It just took him 12 seasons as a pro to find himself.