Here, in his online-exclusive column for Bicycling Australia, Anthony Tan muses out loud over the tactics of the two top GC teams, and whether this might favour a dark horse who really should not be a dark horse. Tan Man's previous column was Tour de France: Anthony Tan Asks 'Is Three A Crowd?'
Strange things are happening at this year's Tour de France.
No, nothing nefarious, unlike the noughties and 2000s, but strange tactics and goings-on.
It might seem weird to criticise a guy who's won two stages and is arguably the best one-day racer in the world, but it seems like Wout van Aert is more interested in helping himself than the two leaders Jumbo-Visma came to win the race with.
From 2018, when Tour organisers reduced team sizes from nine to eight riders in an effort to prevent one team from controlling the race, those teams with a bona fide GC contender had to assiduously manage their resources over the course of three weeks. It was essential said teams had enough capacity to support their man in the always hectic first week, the race-shaping second week, and the race-defining third week. A two-pronged approach, such as trying to go for a high overall classification and individual stage wins, became less common unless a particular team's GC contender was not one of the big favourites.
In a team like Jumbo-Visma, where they come in with two GC leaders in Primož Roglič and Jonas Vingegaard, the ability to cosset their main men is reduced by virtue of the fact that they have only six worker bees rather than seven. You would think, then, conserving energy as opposed to going for stage wins would be first and foremost in the minds of their domestiques– yet van Aert, who could be the best lieutenant of all for Roglič and Vingegaard, has been setting his own agenda more often than not.
Okay, Roglič lost time on the cobblestoned fifth stage to Arenberg but currently 11th overall, 2'52 down on race leader and defending champ Tadej Pogačar, he's still very much in the running, as is second-placed Vingegaard, just 39 seconds in arrears after nine stages.
Tour de Moto
For teams like Israel-Premier Tech, who won a cracking Stage 5 with their veteran Aussie rider Simon Clarke, a stage at the Tour would be their crowning glory. But I'm certain that before the 2022 edition began, Jumbo-Visma believed this was the year they would win Le Tour. The race is only just beginning for their GC men, who will soon require all the assistance they can get, however their most versatile domestique has been chasing personal glory left right and centre and will surely run out of steam when he's needed most.
On that stage to Arenberg, Johan Bruyneel, Lance Armstrong's former sport director for all of his now rescinded seven Tour wins, observed the break that Clarke was in was, intentionally or otherwise, assisted by drafting from the motorbikes in front of them – whereas the chasing pair of Pogačar and Jasper Stuyven, as they began to close in on the front group, always had motorbikes behind them. [Listen: Bruyneel discussing how motorbikes affected the outcome on Stage 5.] This was confirmed in images on social media taken by roadside spectators; a conspiracy theorist might say organisers ASO desperately wanted someone other than Pogačar to win that day, or at least prevent him from gaining too much time, to avoid the GC battle turning into a Tour de Boring too soon.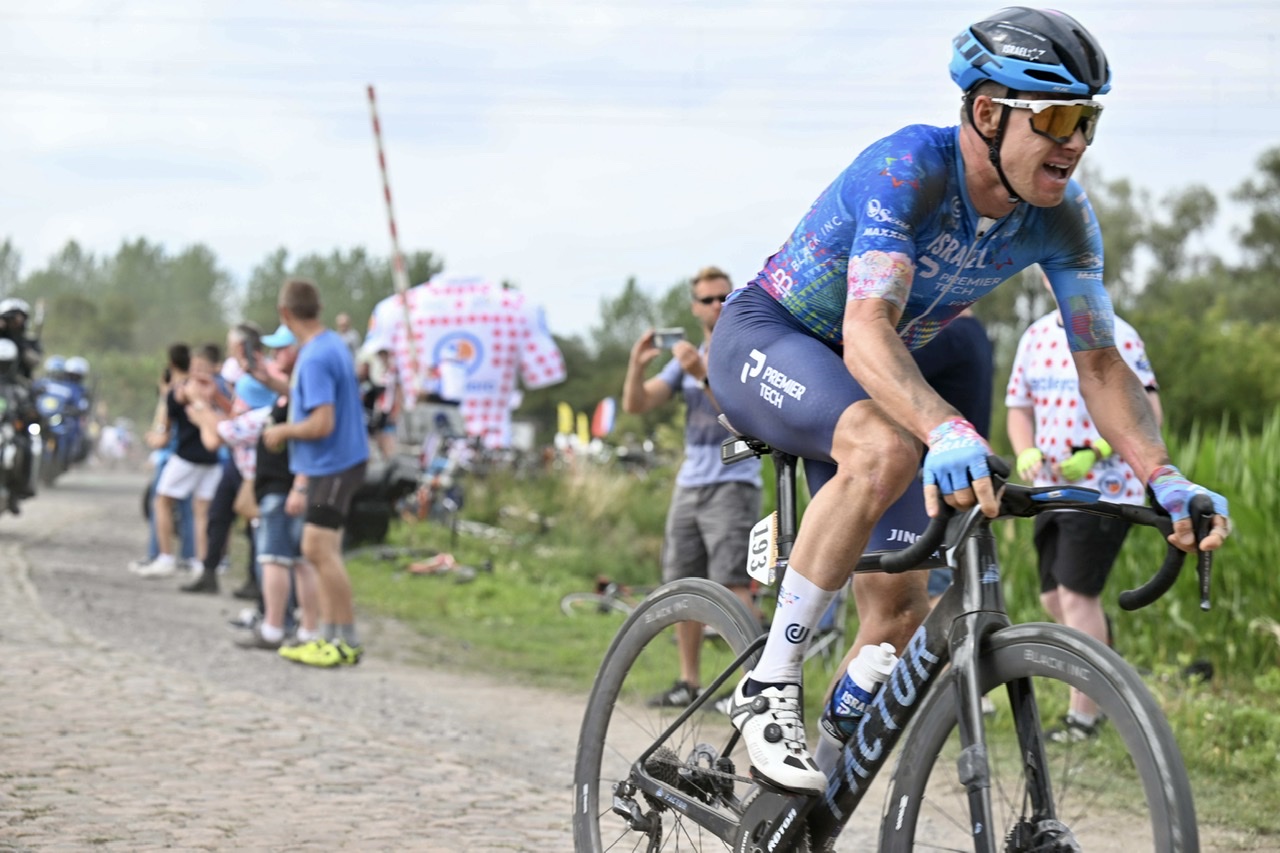 Regardless, The Pog would pocket the next two stages and, if not for van Aert deciding he also wanted to win Stage 8 in Lausanne, almost did a hat-trick. So van Aert's predisposition towards doing his own thing has actually stopped the Le Tour '22 being a total Pogfest – which, if his current form is any indication, may well happen anyway.
Has it been the best strategy by UAE Team Emirates for Pogačar to dominate like he has and take yellow as early as he has?
Pog putting his noggin above the parapet
Okay, at 23 the Slovenian wunkerkind is another year older and stronger. But if head sports director Allan Peiper (currently absent due to health reasons) was on the race as he was in 2020 when Pogačar won on debut, taking the jersey on the penultimate day, you couldn't imagine he'd allow such impulsiveness from their team leader.
No, he'd be instructing The Pog to keep his powder dry.
In fact the way UAE Team Emirates is riding this year is not unlike the modus operandi of Jumbo-Visma two Tours previous. By the ninth stage of the 2020 TdF, Roglič had taken the maillot jaune and his boys in black-and-yellow imposed their will on the race, only to succumb at the final hurdle, an uphill time test to La Planche des Belles Filles (also the conclusion of Stage 7 this year, won by Pogačar). Afterwards I wrote about this for Bicycling Australia, quoting the greatest of all time, Eddy Merckx, who said Jumbo-Visma "raced stupidly".
"They've been hoist by their own petard, they went looking for this defeat," remarked Merckx, slamming their tactics. "It was clear that Pogačar wasn't going to attack [Jumbo-Visma]; he couldn't drop them in the mountains. But they should have tried to drop him a lot earlier so they could get enough of a gap on him. It's a good lesson in cycling."
In the opening week this year, the UAE Team Emirates leader was often seen isolated on the flatter stages, which didn't seem to faze him too much. But when the road turned upwards, as it will increasingly do so over the ensuing fortnight, his mountain men have been there in force. The question remains: does Pogačar have so much gas in the tank he can continue to ride the way he has, or will his pup-like impetuosity eventually cost him?
'G' flying under the radar
There's been so much talk about the UAE Team Emirates vs. Jumbo-Visma battle that it's easy to forget there are 20 other teams in the race, and with 11 stages remaining, 16 are yet to win a stage.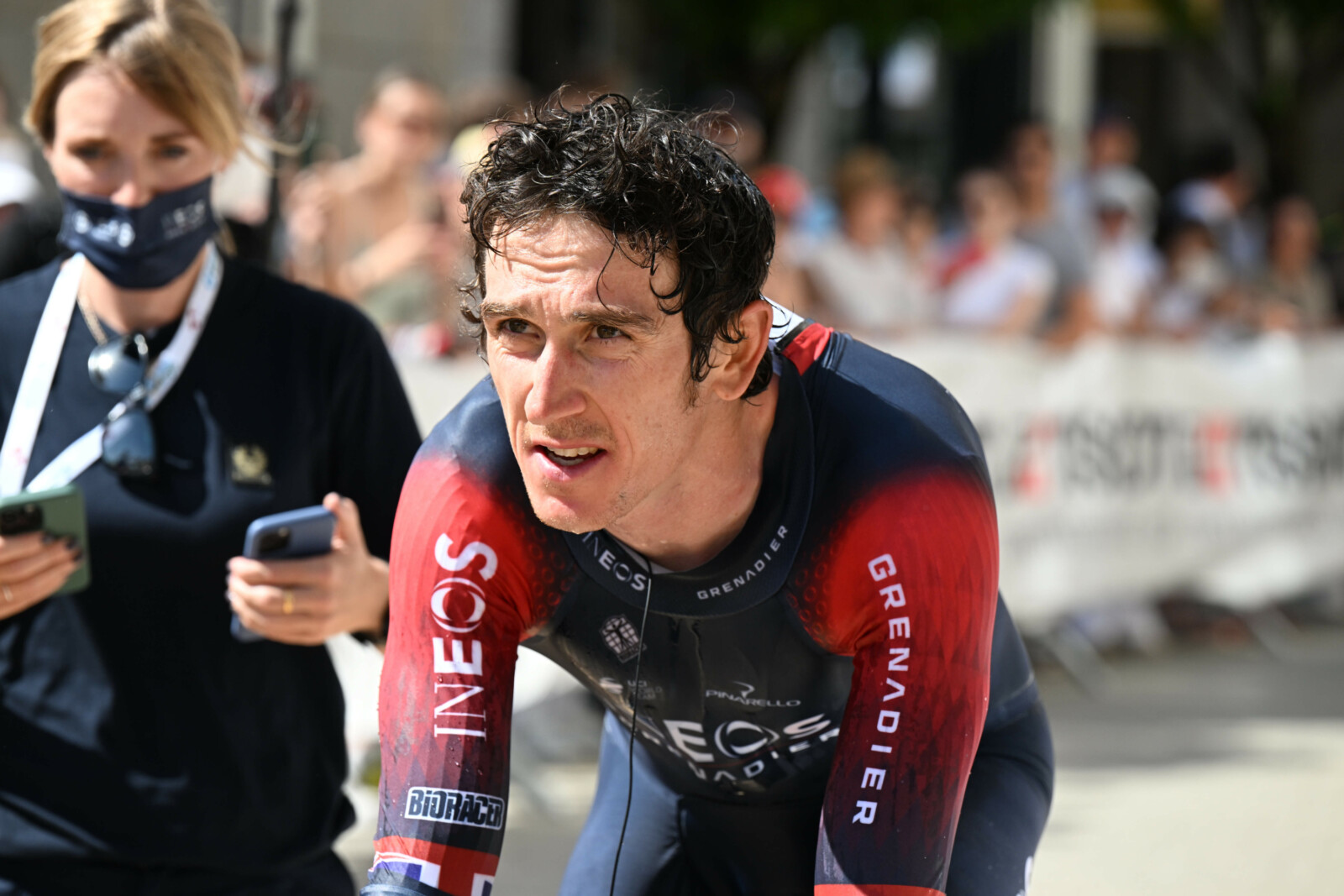 And out of those 16 teams, one has three riders in the top 10 on GC, one of which is a former winner who has also finished second and is in the form of his life. Unlike Pogačar, Roglič or Vingegaard, the champion in 2018, despite winning the Tour of Switzerland three weeks ago, has been flying under the radar and is just 1'17 off the pace.
Four years ago, when he was ostensibly riding for Chris Froome, many didn't think he could win the Tour, despite claiming back-to-back mountain stages in the middle of the race including one to Alpe d'Huez. But Froome was half-cooked from winning the Giro d'Italia and he ended up beating a who's who of supposedly more credentialled contenders: Roglič, Tom Dumoulin, Steven Kruijswijk, Romain Bardet, Mikel Landa and Nairo Quintana.
So you might want to watch Geraint Thomas of Ineos Grenadiers a bit closer in coming days, especially July 14, because on Bastille Day, the Alpe is back on le menu.
Your Thoughts? Have Your Say Below.