As the days become weeks and the weeks become months, my retirement from professional cycling embeds itself into my consciousness. Liken this career to a lazy afternoon siesta, complete with white sheets and a cool breeze. It's the very picture of contented happiness, and you can vision this major chapter of my life simply rolling over, contemplating its surrounds and deciding to go make some coffee.
The next chapter is soon to begin. Best to keep this nap short, keep on the toes and keep in the game you have grown to adore. Only this time round the stress heads north, away from the burning quadriceps the tension spreads itself clean across the frontal lobe. After jumping both feet forward into the position last October (at a Team Management Summit during the Road World Championships in Varese) the learning swiftly began. Firstly, the Job Description! Anyone? You up the back there chewing gum…. was that a hand in the air? No, just a mozzie. Yes well, anyone else? You? No nothing to do with sports shoes. Not easy is it? Just how does one describe the practises of a Pro Cycling Director Sportif?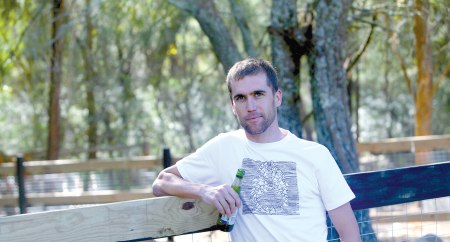 Driving a car in the convoy, the most evident image for most, would be in my short experience just the tip of a very wide and deeply submerged iceberg. The fact that it is an almost description-less profession opens itself up to a wide array of expressions, of which I have witnessed and worked with many during my racing career. Ranging from the lightly interested, clock on clock off type guy, to the tragic, his very existence demanding a topographic map in the back pocket, long telephone calls to 'anyone' discussing the latest preposterous UCI regulations and a ready delight to narrate a former success many times over, again and again to anyone who will listen.
Without doubt or hesitation I can confirm the job is and I am sure will remain, thrilling and challenging. I relish the personal side-step out of the lime light and the arrival into the 'real world' feeling not only myself, but my many friends and family must also have had quite enough of my racing exploits. I well appreciate just how stressful sports are from the sidelines. It is time to share the love. In our team we divide the 28 riders between our five directors thus giving a direct contact person to each rider.
Us directors guide training and race programs, ensure that the anti-doping 'whereabouts' forms are submitted (a pain in the arse but essential) and that no admin or other issues hinder the rider's preparations. There is interaction with race organisers and rider managers plus a host of other issues that build up with rapid intensity before me, like the lights of a great Aussie road train. Then a reality check kicks in, a deep breath, a talk with a colleague and back on with the learning. All of my designated riders have a track racing background. They range from young Johnny Bellis from the UK, aged 20, to my old mate Stuey O'Grady. I have more Aussie flavour with Matt Goss plus JJ Haedo from Argentina and two young Danish Olympic Silver Medallists, Alex Rasmussen and Michael Morkov. Quite a diverse mix of riders by geography, age and experience, but something essential to our team's dynamics.
This outfit employs twice as many staff as many other pro teams. Working with people is a big aspect of our organisation and the reason for the now in famous, Team Survival Camp staged each November for all staff. Even our portly bus driver and not so young doctors are lined up, clothed in militia greens and sent packing for four days in the wilderness with not much food, not much sleep and not much energy come conclusion.
This past camp was in Denmark and included walking (though the night with a small light, small map, small idea of where to go and very large dogs with angry handlers hiding in bushes), precision driving, pistol shooting, fire fighting, sea rescue, walking, search and rescue with oxygen mask in a rabbit warren (!), more walking, stripping down to next to nothing and wading out to your neck to be scooped up by a flying power boat in freezing cold seas. Then there's more walking, being attacked by a police dog wearing an arm guard, first aid, walking, 16 hours of sailing (damn hard but amazing!) and finished off with small Olympic sail boat races. Sounds pointless? Not at all, as for the few days pushed under load, stressed, fatigued and frightened, all characters are put on the table.
Each person displays their true selves and all the others can see them for just that. These camps act as a short cut to the inner-being that would otherwise take months if not years to be displayed and this is, I am sure, a major influence in the team's ability to function as one strong unit throughout the racing season. So now after all these years on the receiving end it's my turn to support and guide others to their chosen goals. Working with Bjarne Riis' outfit, the 'best team in the world' is truly a once in a lifetime opportunity that was too good to pass up. The new job did indirectly end my racing career (as I had the choice to remain in the team as a rider), but I can only show gratitude for this. The siesta is over, the coffee tastes good and it's time to go to work.