The Union Cycliste Internationale (UCI) has announced that it has signed leading global online cycling platform Zwift as partner to host a National and World Championships esports series from next year.
Zwift will host a National Championships series in 15 countries along with the esports World Championships and yes, the winner will wear the rainbow jersey as per the road and TT races.
As part of the agreement the UCI and Zwift will collaborate to ensure the sporting credibility of cycling esports events.
The UCI say 'this will include the establishment of a hardware programme that is reliable enough to be used in events sanctioned by the UCI, a performance verification programme that will validate a rider's performance and ward against technological fraud, and a rider identification system, including height and weight. Moreover, different formats of racing, for individuals and teams, will be tested. The UCI Regulations will be updated accordingly.'
In a statement the UCI said:
"The UCI will organise the 2020 UCI Cycling Esports World Championships (on the Zwift platform). These will be held on a date and at a venue that are still to be confirmed. The UCI and Zwift have agreed that a maximum of 15 National Championships will be organised in select countries as well as Continental Championships; these competitions, organised on-site or remotely on-line, will act as qualification events for the new UCI Cycling Esports World Championships. The Zwift application will be the only programme used for all these events.
Following the first edition of the World Championships, the UCI will launch a bidding process to determine the provider with which it will collaborate for the UCI Cycling Esports World Championships after 2020.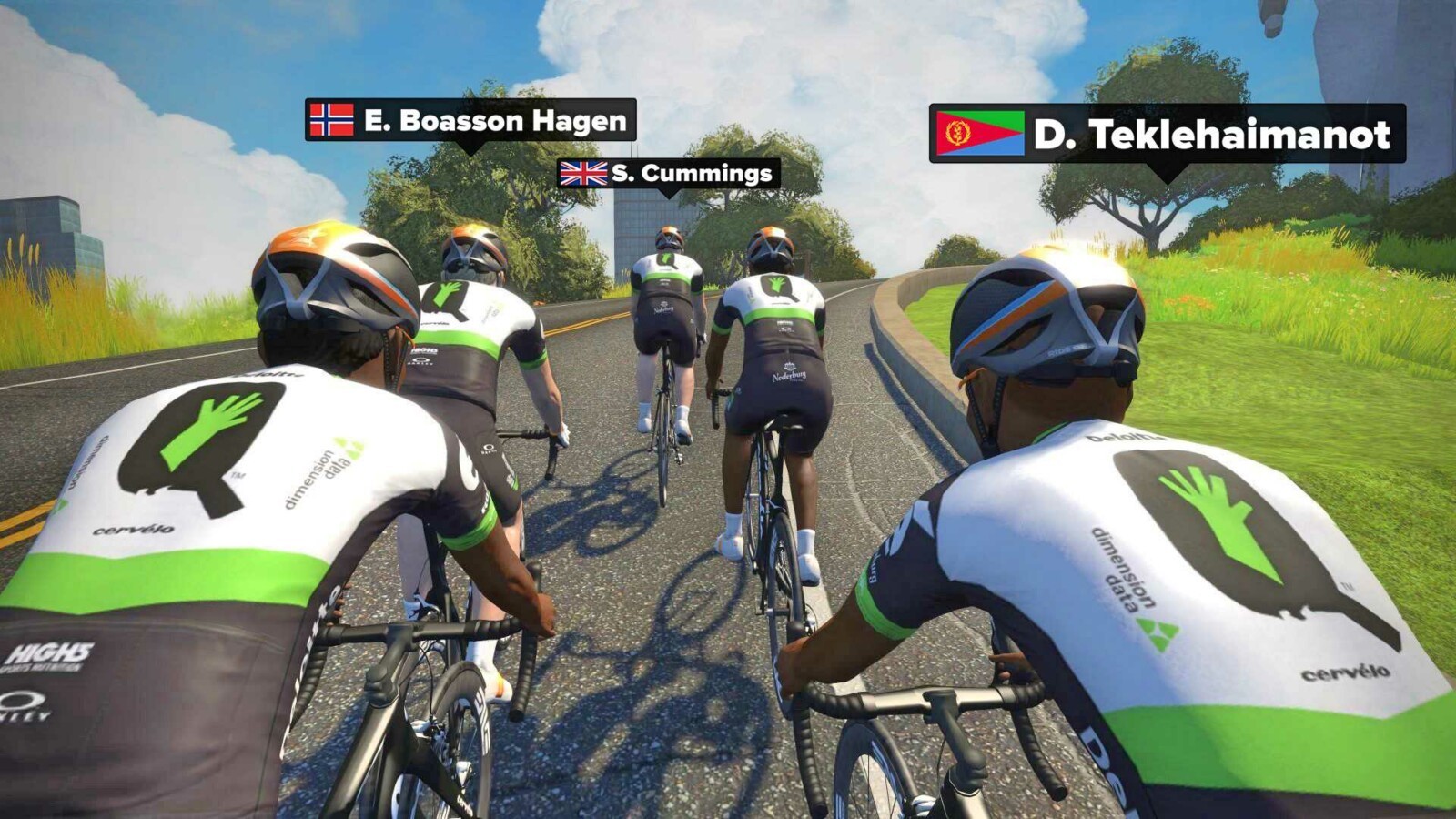 "Cycling esports is a fantastic opportunity for the development of cycling," said UCI President David Lappartient.
"It is a new way of practising cycling that is expanding rapidly and enables more athletes, whether beginners or more experienced, to train and race regardless of what the weather is like and where they live. The Memorandum of Understanding between our Federation and Zwift is a decisive step towards the total integration of cycling esports by the UCI."
Zwift's Esports CEO Craig Edmondson said earlier in the year Zwift stated their ambition to develop an esports platform.
"But I think it's much more than that," he said. "We are looking to establish a new approach to the sport. This partnership is a significant leap forward in that journey. We are at the very beginning of a long and exciting roadmap here at Zwift as we look to establish a new and innovative cycling discipline."
For the past 3 years Zwift have featured each World Championship course on their platform and riding each has proven popular – not just among amatuers but the professionals preparing for the event.