Since 2011 the UCI World Cycling Tour has seen an increase in popularity and the number of starters has risen dramatically since 2014.
However as of 2016 the UWCT will be known as the UCI Gran Fondo World Series and the Final event will be renamed the UCI Gran Fondo World Championships.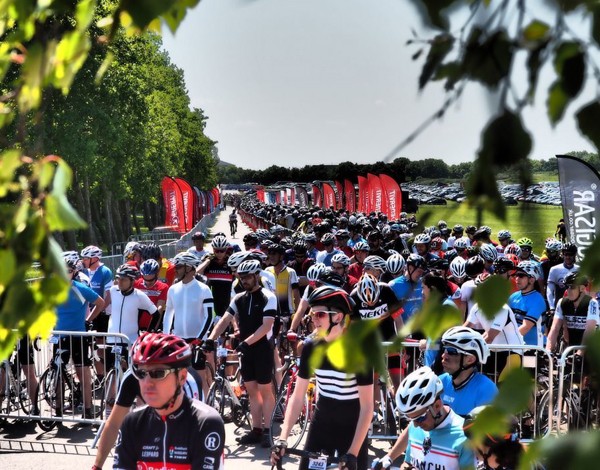 The UCI has recognised the global popularity of mass participation Gran Fondo races with official timing and results for a number of age groups with riders given the opportunity to compete at a high level of cycling at a later age. The great aspect of these races is that you can compete to win or just to complete something momentous.
Since the event has been organised it has consisted of qualifying events for the World Championships but there have been four new events added to the Gran Fondo calendar for 2016. The concept of the series will stay the same as before after the name change, there are 8 different age categories for men and women starting with 19-34 then in 5-year increments to end with a 65+ age group.
To qualify for the World Championships riders must finish in the top 25% of their respective age division at one of the 14 UCI Gran Fondo World Series events.
The 2016 UCI Gran Fondo World Championships will be held in Perth in September and Australian's get another opportunity to qualify for the World Championships and to preview the course prior when the Gran Fondo World Series visits Perth on the weekend of March 11 to 13. The events in Perth will both feature a 19km individual time trial through the city and a 142km and 117km road race on undulating terrain.
The UCI Advocacy Commission, established in 2014, wants to make cycling accessible for every individual and Cycling For All coordinator Anne-Laure Favre said the calendar has been spread over all continents to target traditional cycling countries as well as new booming markets, "One of the key goals of the UCI Gran Fondo World Series is to give the participants the chance to combine tourism with top level races. Our riders are often middle age cyclists who enjoy live and are keen to keep fit, but also to see a part of the world."
"Perth has been awarded to organize the World Championships, the first under the name UCI Gran Fondo World Championships in September 2016. We expect it to be a very well run event with hopefully also a lot of Asians, Americans and Europeans taking the opportunity to combine the race and see a part of the world."
In the past few months the series has begun with races already held in Australia, Poland and South Africa. For more information and to stay up-to-date with more news, the UCI Gran Fondo World Series Facebook page and their official website will be very helpful.