The Australian cycling community is in mourning after the sad news of the passing of cyclist, coach and mentor, Gary West.
West passed away after losing his battle with motor neurone disease (MND). An accomplished rider in his own right, he's best known as long-time coach and close friend of Olympic great Anna Meares. He also coached numerous other Australian and World Champion track riders including Annette Edmondson.
Upon hearing the news Edmonson publicly thanked West for all he'd done for her and the sport.
"Not only did we achieve great things but we had so much fun," she wrote. "You were always so great at motivating and just being around you (in the sprint squad or endurance) was enough to help push us to the limit."
'Loss Of A Leading Light'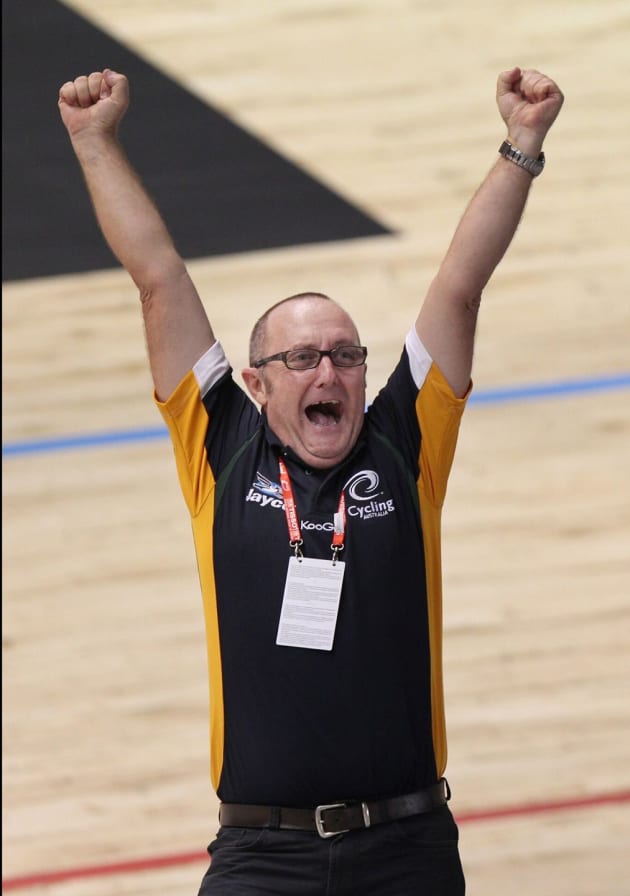 On Sunday afternoon Cycling Australia issued a statement with CEO Nicholas Green saying the cycling community had lost one of its leading lights.
"Not just an athlete and coach who enjoyed so much success on the international stage, but a great bloke who was loved by many," he said.
"Gary was a man of utmost integrity," Green continued.
"His accolades both on and off the bike as a cyclist and coach are well documented: he was a leader, he was humble and a visionary in all aspects of life and sport.
"Beyond the track, he was a loving husband and father, and friend to so many involved in our sport.
"On behalf of Cycling Australia and the cycling community, I extend our deepest condolences to Gary's wife Debbie, his children Michael, Tom and Sally, and the extended family."
West contested the 1984 Olympic Games in Los Angeles and won gold at the 1982 Commonwealth Games in Brisbane. In his time as Head Coach of Australia's track sprint program he guided Australian riders to 22 gold and more than 40 medals at the Olympic, Commonwealth, and World Championship level.