BMC Racing Team made the most of the opening time-trial of the 72nd La Vuelta at Nîmes in France with a stage victory for the team and the first red jersey for Rohan Dennis.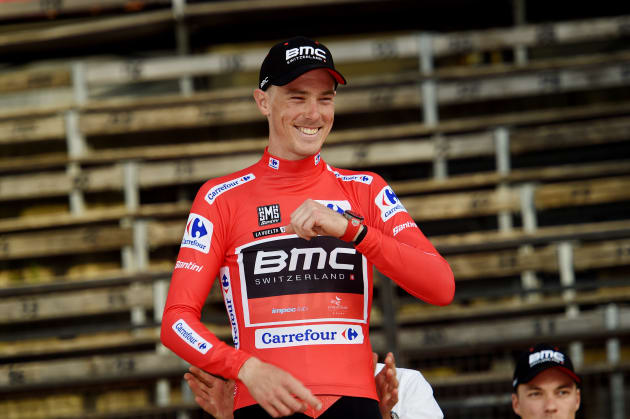 With a time of 15'58" over 13.7km, BMC dominated Quick-Step Floors and Team Sunweb with a margin of six seconds. Chris Froome and Team Sky finished in fourth place.
"Everything went according to our plan," Rohan Dennis said after the win.
"We were a bit nervous when Sky came, I thought that maybe we'd lose it on the line but we came off as the strongest team. We executed perfectly. The circuit was very technical – we needed everything to win it."
'A Win For The Team'
Dennis said while it felt great to go into Stage 2 in the red jersey, it was a win for the whole team.
"I'm the only one who gets to wear it," he said. "That's the only downfall. I believe compared to when I got the yellow jersey (after the opening ITT of the Tour de France 2015), I get all the credit while it was a team effort."
Rohan Dennis is the first Australian rider to wear La Vuelta's red jersey since Michael Matthews wore it for three days in 2014.