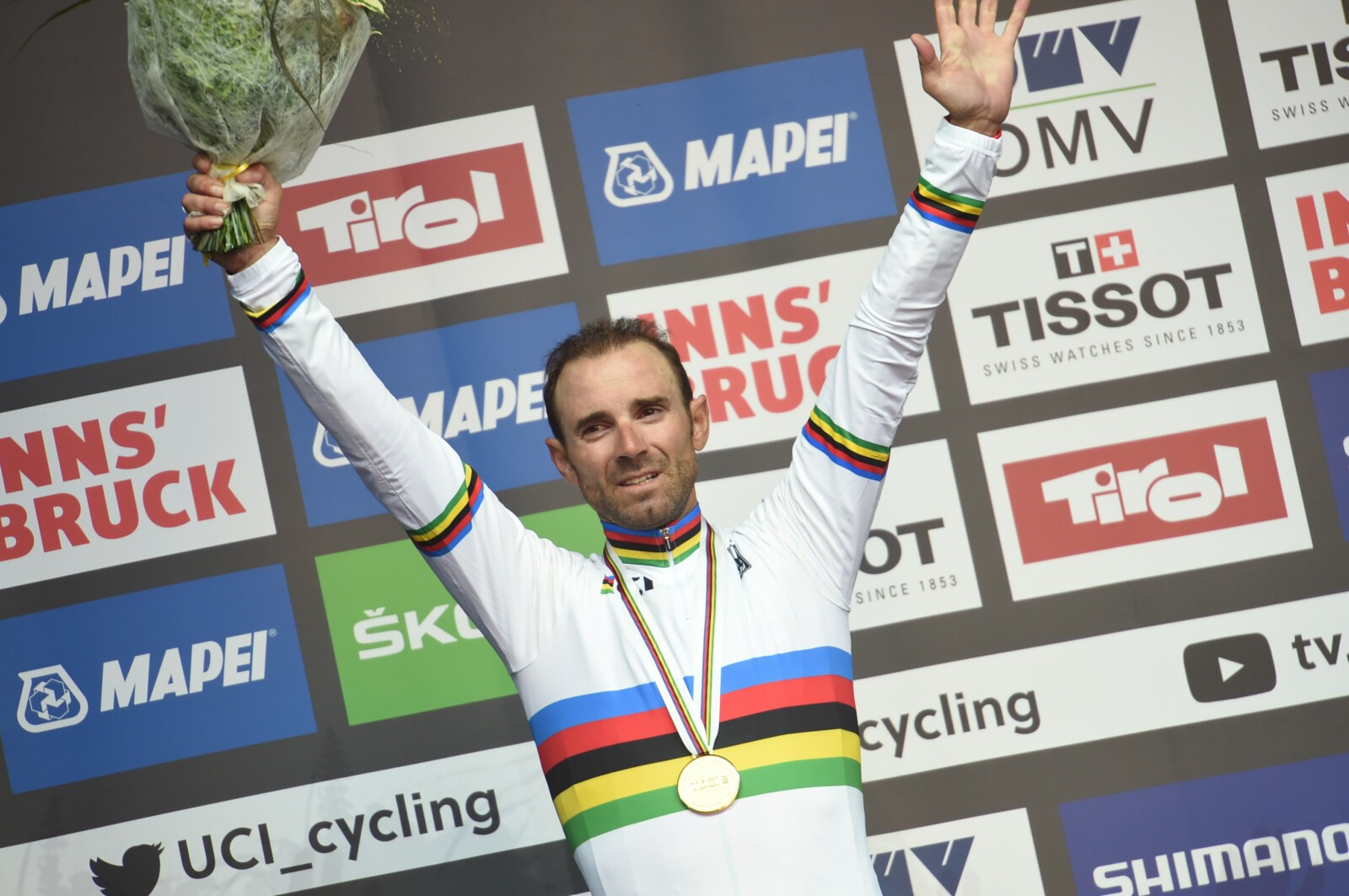 38-year old Spanish veteran Alejandro Valverde now wears the coveted Rainbow Jersey after winning one of the most brutal and spectacular UCI World Championship races in years.
Valverde finished just ahead of second-placed Romain Bardet of France and third-placed Michael Woods from Canada. Former World Time Trial Champion Tom Dumoulin finished fourth after catching the lead group in the final kilometre of the 258km, 6hr and 40min race held over a tough course in Austria.
In tears after his epic win, Valverde said the victory was the greatest day of his long career.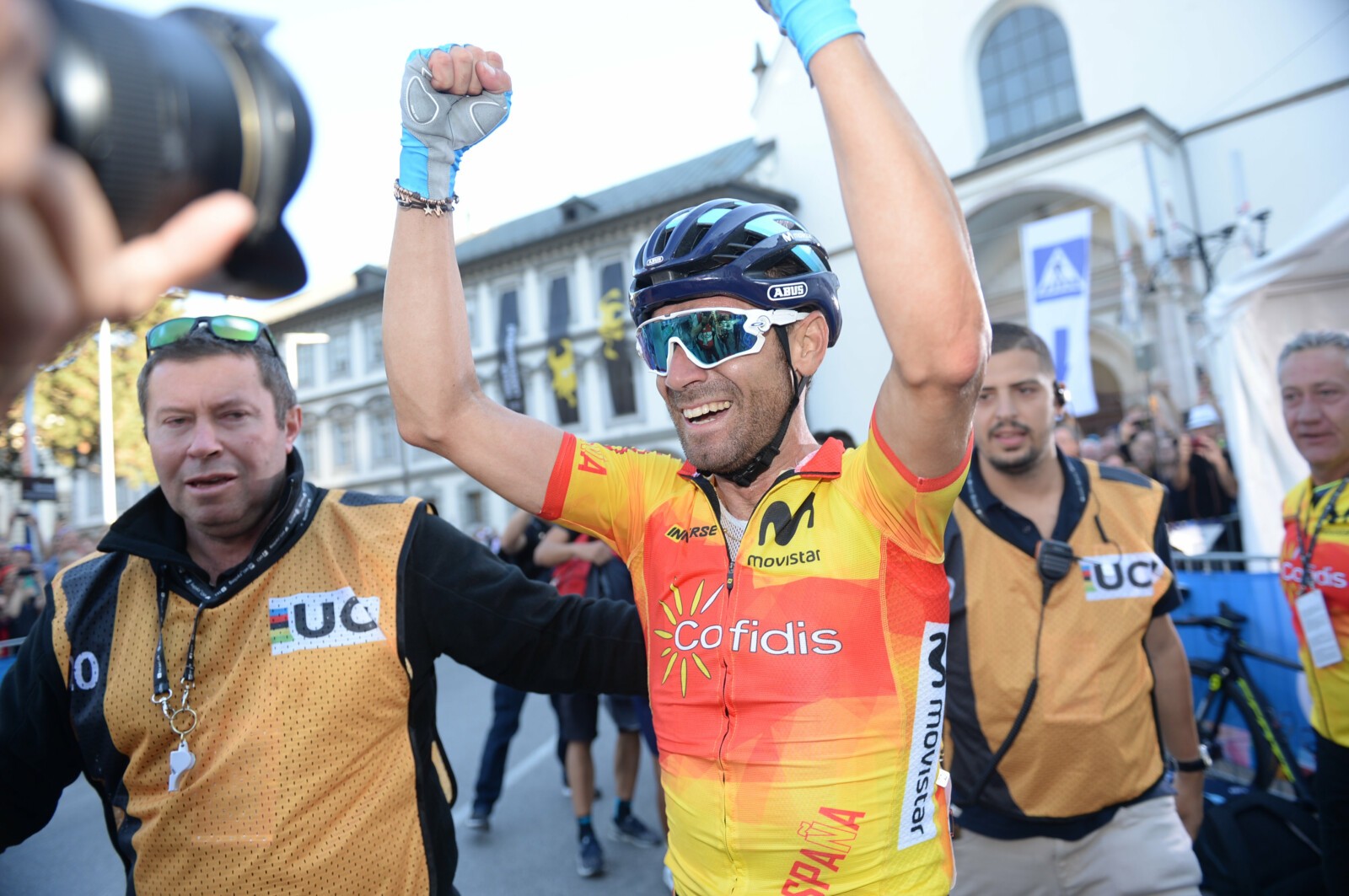 "It means everything to take this victory," he said, while wiping away tears of joy. "I have to thank the team," he continued. "This has been a dream of mine to become world champion."
Having ridden 18 World Championships during his long career, Valverde has finished on the podium six times. He has finished in second place twice and finished third a total of four times.
At 38 years of age his time on the top step – and in the rainbow bands – has clearly come.
More To Follow.