The name is Wend Wax, it's a rub‐on, wax based, chain lubricant and, if social media is anything to go by, the product is creating an absoloute storm.
The manufacturer claim the wax-based mix (that includes Teflon & zinc) keeps the chain cleaner, offers superior friction reduction properties over other chain lubes, and makes for a quieter and more efficient drive-train.
Bicycling Australia are currently testing the wax and we're impressed!. We've recently cleaned the chain of one of our test bikes with the Wax-Off product, then followed the simple instructions to apply Wax-On (in lairy red of course!).
Silky Smooth Drivetrain
Once thoroughly applied and worked into the rollers, the wax delivered smooth and quiet lubrication. A more velvety feel was instantly noticable through the drivetrain, and a generally more fluid and continuous overall feel to the ride followed.
After close to 300km testing – much of it on gravel and in off road conditions – the drivetrain remains silky smooth with the cassette (near new when the wax was first applied) still clean. Similarly the drivetrain has remained clean and super quiet, not yet requiring a second application.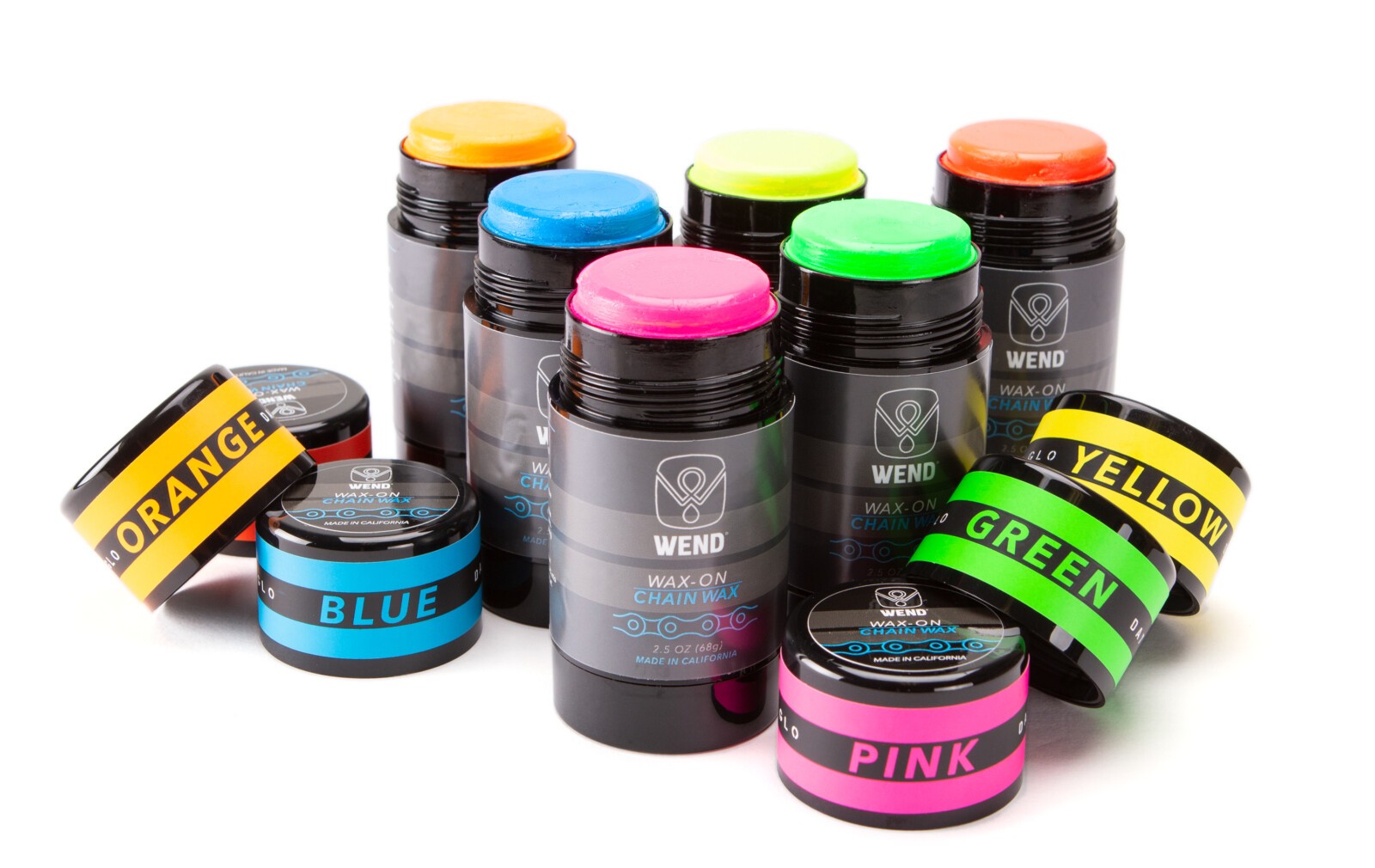 US made and imported into Australia by Brisbane-based cycling industry distributors Echelon Sports, the wax will be available in a number of colours including Red, Yellow, Pink, Green, Blue, Orange and Clear.
Wend Wax say their Wax‐On features proprietary friction reducing ingredients along with proven lubricants including zinc and Teflon.
Pre-Waxed Chains Also Coming
Two Wend Wax options are available – a pack that includes the company's 'Wax-Off' chain cleaner along with a generous tube of 'Wax-On' in a deodorant stick style tube – and a 6-pack of smaller wax tubs.
Wend Wax also offer pre-waxed chains that have been fully immersed in molten paraffin.
Simple Application
Application is a simple process but it is important to ensure the chain is completely clean for the maximum visual effect and efficiency. Just rub it over the chain and work it into the rollers using your finger.