In what will be seen as a double-barrelled blow from Canadian cycling industry giant Cervelo, the company has simultaneously announced two major news stories – the launch of their new top-model bike and the sponsorship of one of the biggest teams in pro cycling.
The embargo has officially been lifted on the all-new Cervelo S5, a disc-only aero offering with a unique split stem design. Cervelo have also announced that as of Jan 1 2019 they'll be bike supplier to Sunweb with the team expected to be known as Cervelo-Sunweb.
Unique Stem Design
It might not be the splitting of the atom, but Cervelo are the first bike manufacturer to have split the stem.
And that's not where the similarities or analogies end. Just as splitting the atom releases energy, climb aboard the S5, push the pedals to get the machine rolling, and you'll soon realise the aero advantages and flow-through design help make this bike FAST.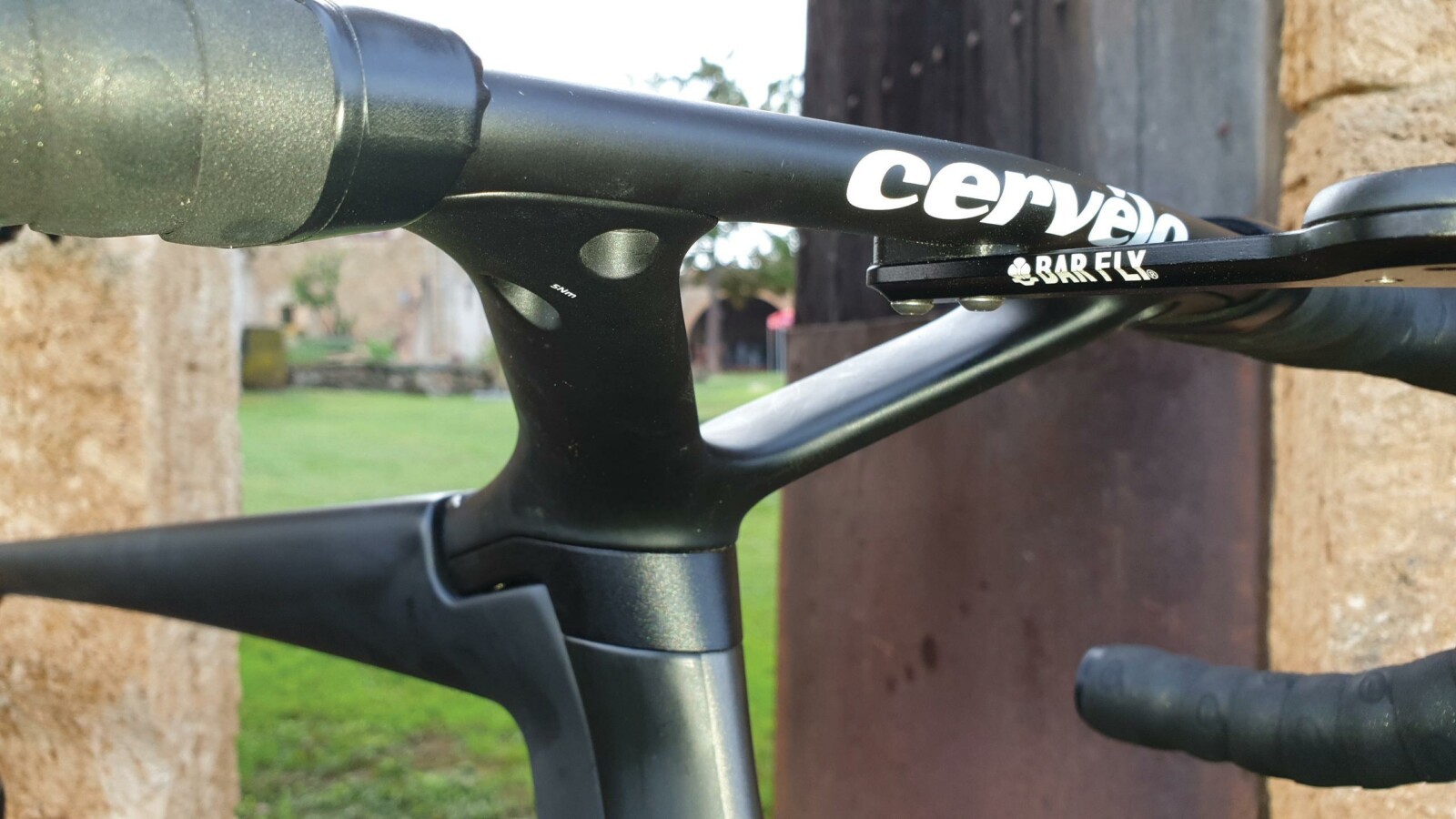 Global Launch Near Girona
Bicycling Australia were fortunate to attend the global launch of the Cervelo S5 in Girona, Catalonia, in northern Spain last month.
After around 28hrs of travel, we arrived in the courtyard of an stunning 800+ year old Catalonian villa – the centre piece of new lodge Rocacorba Cycling. The contrast between the ancient history of the stone farmhouse coupled with the cutting-edge design of the new Cervelo S5 couldn't have been more striking.
There in the courtyard they stood, a fleet of 2019 Cervelo S5s neatly and evenly racked and ready for extensive testing over the coming days (you can read the full article in the next print edition of Bicycling Australia).
First things first …. that stem. Proudly standing near the bikes were the friendly team from Cervelo including a very hands-on Lead Design Engineer Graham Shirive (yes … this guy can really pump out some watts!).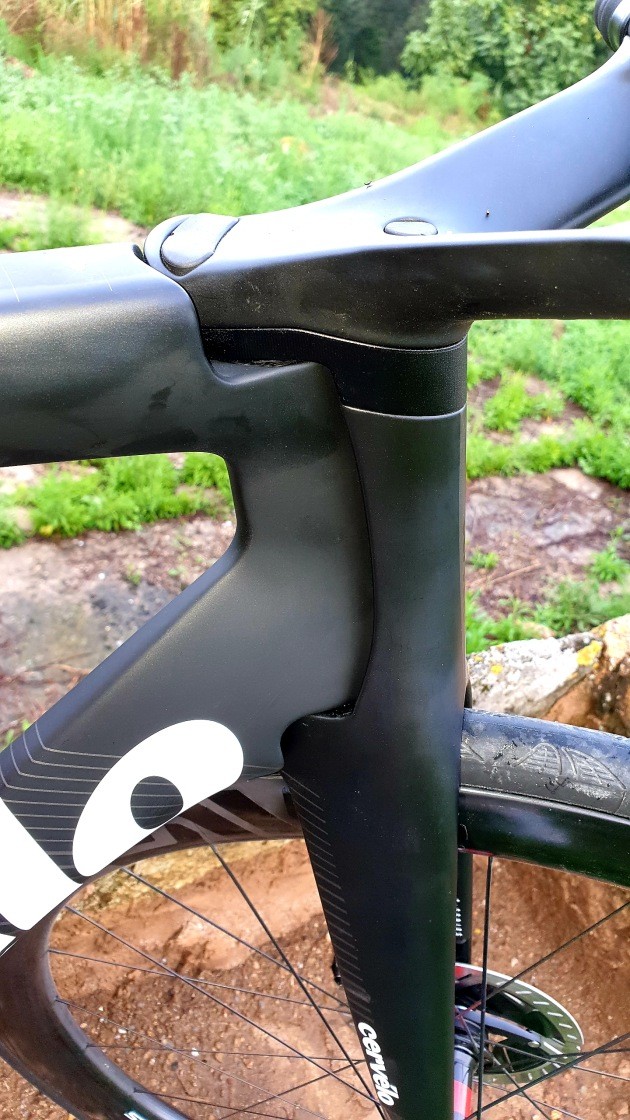 Aero is everything, and certainly the overriding theme of the majority of 2019 bikes we've seen so far. But, as Graham explained, better airflow often equates to added complications and design barriers, especially when faced with such a radical rethink of something as fundamental as the stem.
So how do you feed cabling trough a split stem? Graham moved to a demo bike and started pulling an S5 apart as he explained the surprising simplicity of the split system.
"There are no 90-degree bends – it's all routed for ease and minimal friction while being fully adjustable," he said, his personal S5 being fitted with cables – not wires – to help prove the point.
A full review will feature in the next print edition of Bicycling Australia Magazine. In the meantime watch as Graham Shrive, Cervelo's Lead Design Engineer, explains the new S5.
'Survival of the Fastest'
According to the company the new S5 Disc was designed for "the uncompromising, unapologetic rider who craves road-blurring speed." With this in mind the bike is the natural evolution of the already fast original S5.
"Cervélo engineers set out to develop the next iteration of the S series recognizing that it's survival of the fastest in the peloton and nothing but the stiffest, most responsive, integrated race machine will do," it says the release notes. "The S5 Disc rider need never look back."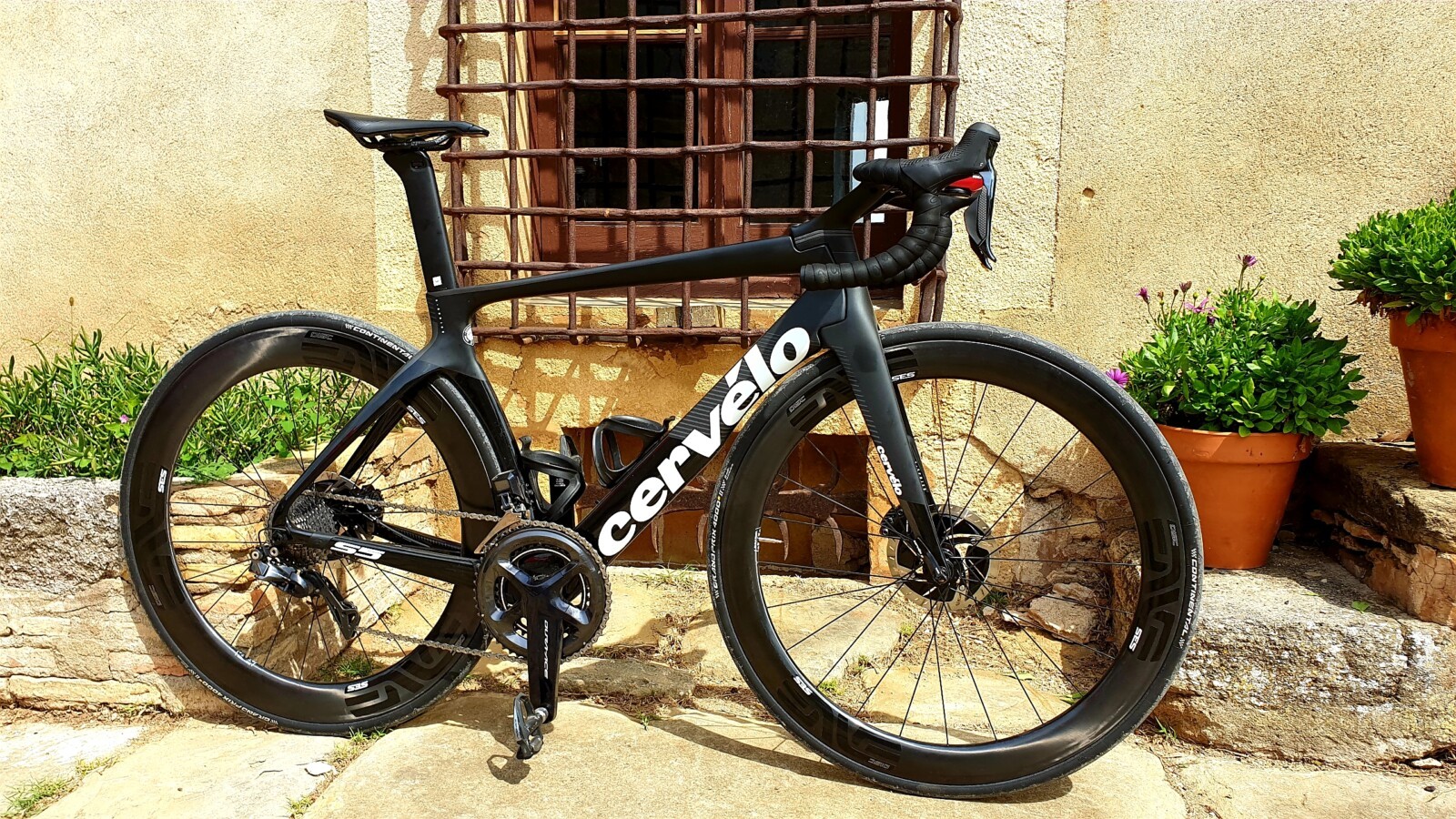 So How Fast Is It?
In a word, fast. And we didn't look back as we didnt't feel there was time to … this bike really goes!
Weighing in at just on 8kg in size 54 with pedals, cages and Barfly mount, the test bike was fitted with Shimano Ultegra Di2 and a 52/36 up front with 11-30 cassette.
Off the mark the S5 accelerated powerfully, smoothly and gracefully. It feels to get to speed quickly and holds on with ease once there. The frame stiffness and boldness of the bottom bracket is clearly noticeable. Add to this the aero front end and slick, flow-through bar / top tube / seat post design, and it all comes together. Is this the bike world's current frontline aero offering? It sure seems so.
Cornering wise, the S5 felt sure and rock solid on those smooth Girona roads. It tracked well and inspired confidence. Generally taking extra care when riding overseas (the thought a long-haul flight while nursing a broken collarbone does not appeal at all), it felt this bike was urging to be pushed harder and faster into those winding Catalonian corners.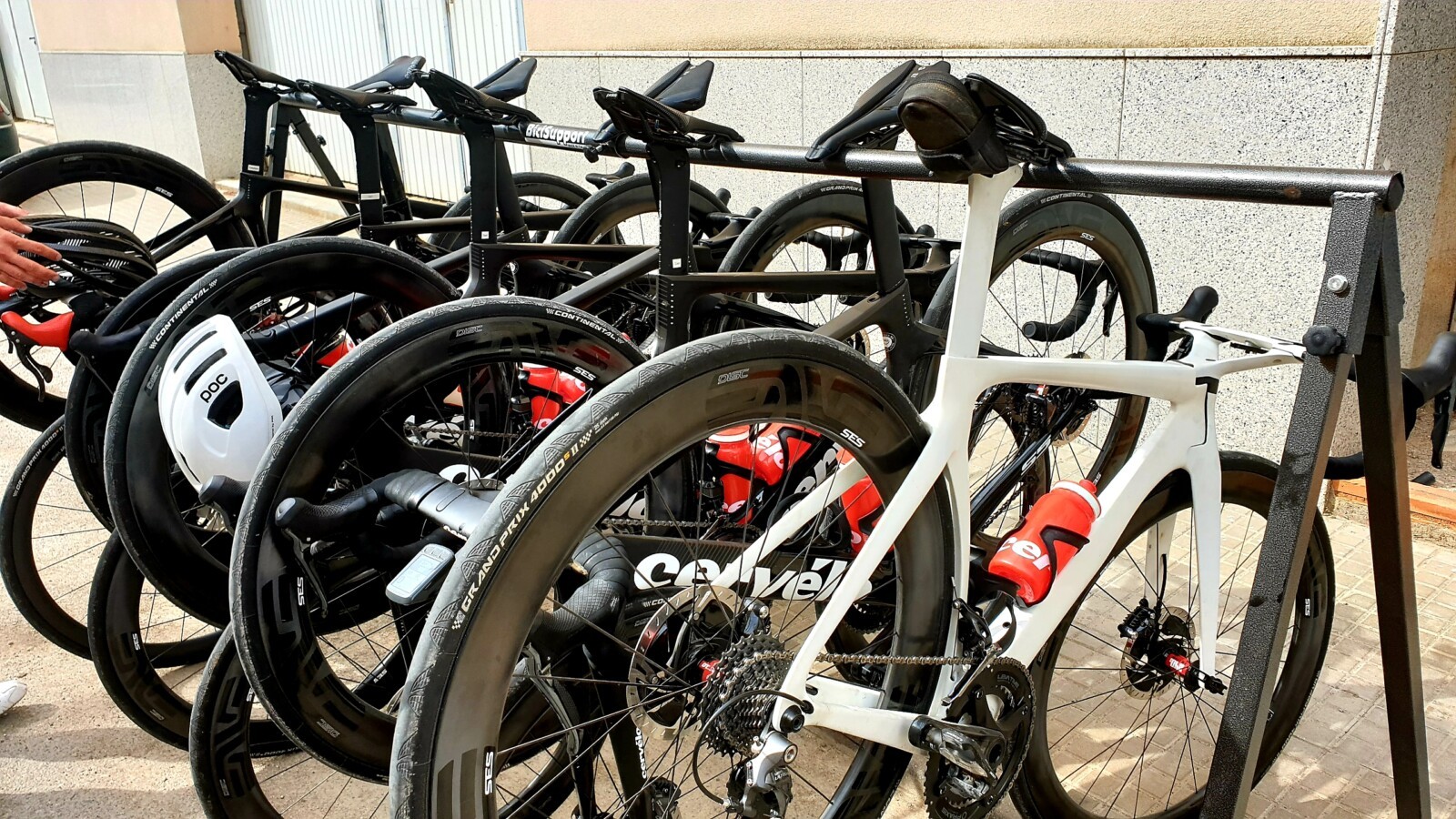 Express To The Catalonian Coast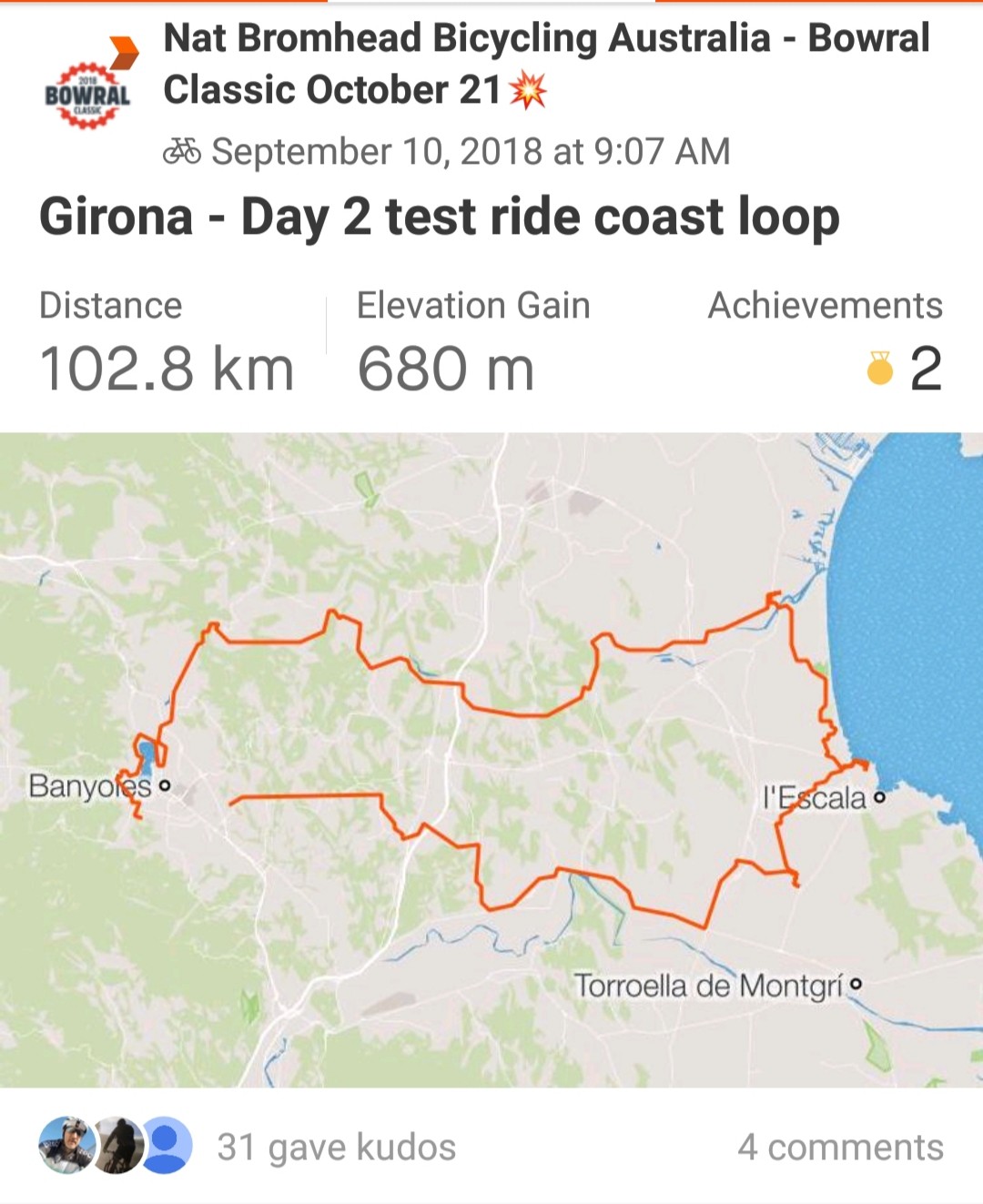 Making a beeline for L'Escala on the Mediterranean coast during a 102km road test on Day 2 of the launch, Graham Shrive made it abundantly clear his talents are not confined to merely designing super bikes.
"It's rocket fast," I said to him, while working hard to stick alongside him on the front. "It really is a sweet machine to ride," he said. "And so rewarding to be out here riding it after all that time in development.
"In the wind tunnel this is by a significant margin the the fastest thing we've ever tested," he said later.
Asked what could come next, Shrive said he didn't think the radical new S5 reflected a stopping point for bike design – at least not at Cervelo. "We are going to continue to innovate, we're going to continue to reflect on how riders are using the bikes and feedback from our professional teams – this certainly won't be the last S-Series we produce."
Specifications As Fitted With Shimano Dura Ace
Fork: Cervélo All-Carbon, Tapered S5 Fork For Disc
Headset: FSA IS2 1 x 1-3/8″
Wheels: ENVE SES Disc 5.6
Tires: Continental GP4000 SII 25mm
Crankset: Shimano Dura-Ace R9100 52/36
Bottom Bracket: Cervélo BBright Connect 24×90
Chain: Shimano CN-HG901, 11 spd
Front Derailleur: Shimano Dura-Ace Di2 R9150, 11 spd
Rear Derailleur: Shimano Dura-Ace Di2 R9150, 11 spd
Cassette: Shimano Dura-Ace CS-R9100, 11-30, 11 spd
Shifters: Shimano Dura-Ace Di2 R9170, 11 spd
Handlebar: Cervélo Carbon AB08
Stem: Cervélo V-Stem
Brake Calipers: Shimano Dura Ace 9170
Brake Rotor: Shimano SM-RT900,160mm
Saddle: Prologo Dimension NACK
Seatpost: Cervélo Carbon SP20
Pricing: Shimano Dura-Ace Di2: Expected RRP $14,500. SRAM RED eTAP: Expected RRP $14,000. Shimano Ultegra Di2: Expected RRP $10,500. Shimano Ultegra mech: Expected RRP $8,000.