Vittel, France: From the Tour de France press room to the paddock, and everywhere in between, you could easily be mistaken to have thought news had broken that President Trump had launched a nuclear attack.
The fallout of today's Sagan / Cavendish incident, at the end of Stage 4, has polarised cycling fans and media alike. Around the finish area and throughout Vittel, regardless of where you were there was only one topic of conversation. In all manner of languages, all that could be heard were the words 'Sagan', 'Cavendish', and 101 variations – along with endless gesticulations – of 'elbow'.
The drama unfolded in the closing moments of the sprint as Sagan and Cavendish came together alongside the right hand barrier. As a result, Cavendish hit the barrier at an estimated 60kph and crashed heavily.
Around 7pm CET race organisers made the shock announcement that Peter Sagan had been disqualified from the 2017 Tour de France.
Later in the evening (French time) it was announced Cavendish had broken his shoulder and would not be continuing his signature event.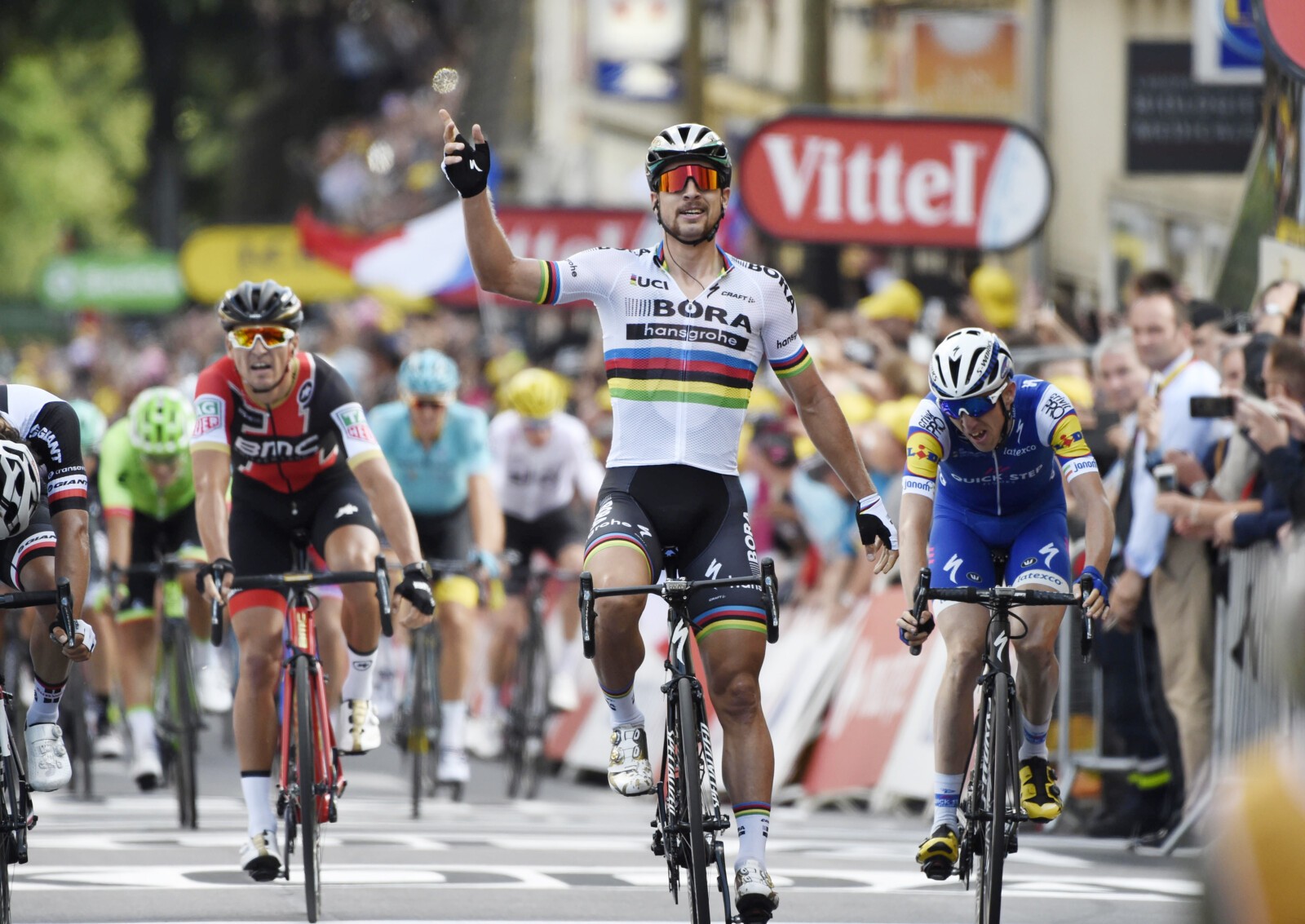 As the cycling world comes to grips with what is sure to be the most controversial development of the year, we'll leave you with exclusive video filmed by Bicycling Australia at the Dimension Data team bus.
As you'll see, Sagan appears to apologise to Cavendish, who's bleeding badly from the hand and clutching his collar bone.
After spending around 20 minutes in the bus, Cavendish spoke to the media before being transferred to a waiting ambulance. He was then given a police escort to a nearby hospital for scans, but not before a short stop at anti-doping control.
We will have more, including the full statement from Peter Sagan and team Bora-hansgrohe, as it comes to hand.
https://youtu.be/1V-bYwf4ixY